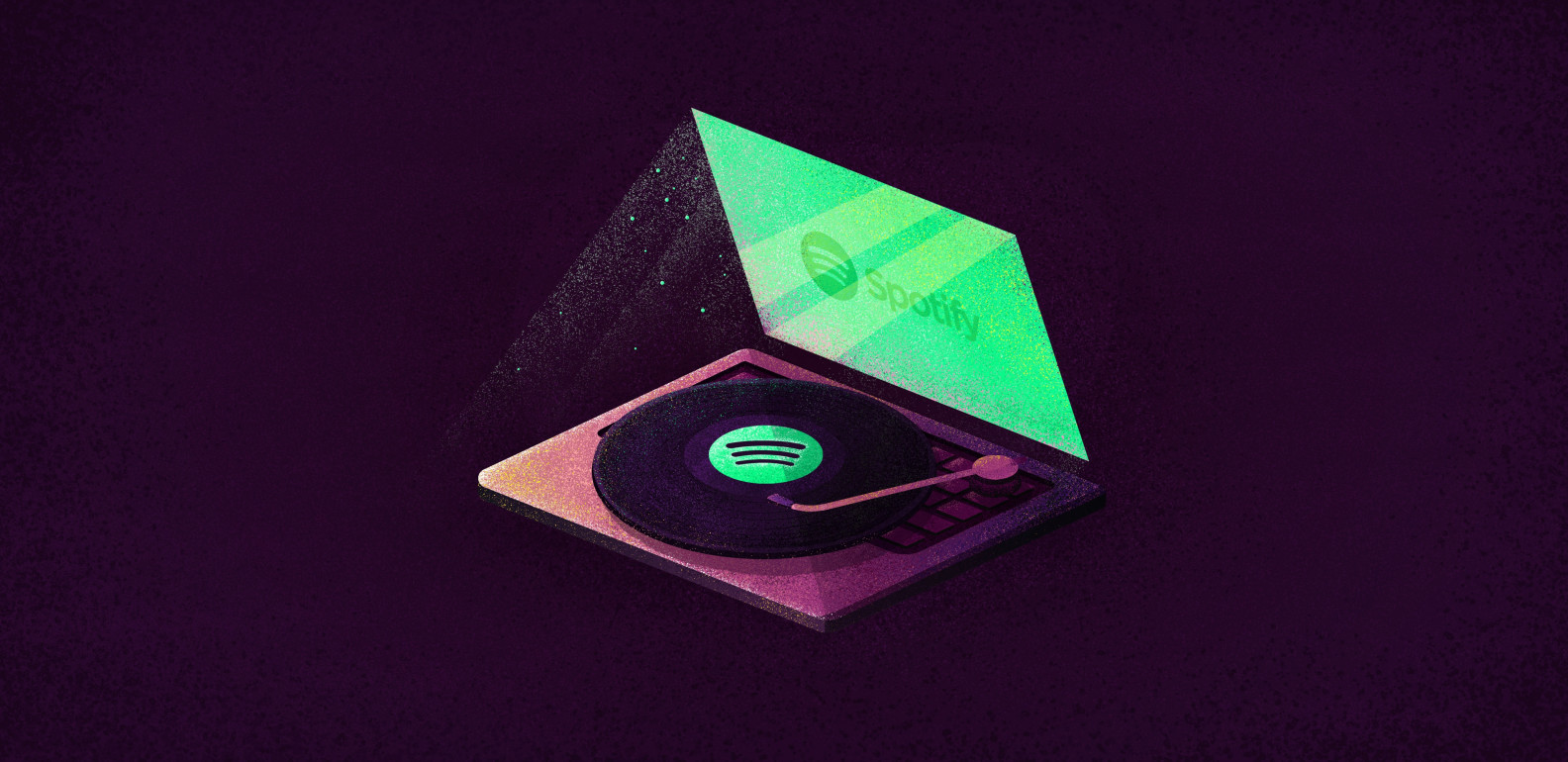 VPN for Spotify: How to Pay Less for Subscription?
Spotify… over the last few years Spotify has become pretty much synonymous with music and catching all the latest Billie Eilish releases.
Gone are the good old days of the radio or pirating the hottest album from Nabbster. These days music is all about Spotify and 165 million users worldwide can back that claim.
And you know these numbers don't come out of nowhere. These days Spotify has over 70 million song titles, 2.9 million podcasts, and 4+ billion playlists from everyone and anyone – from your favorite artists to your retired dad, reliving the glory days.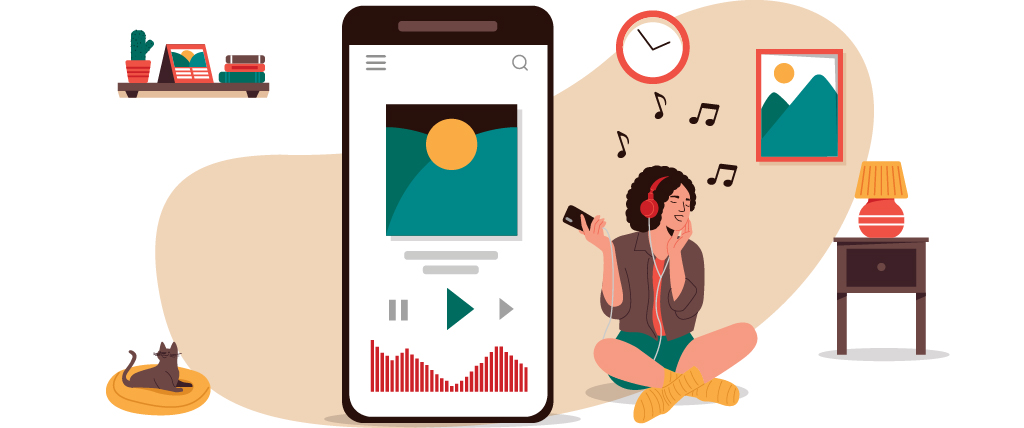 But best of all (and we don't even need to spell it out for you), Spotify is free. And nothing beats free.
Well, Spotify Premium beats free Spotify, but that's where the problems come from.
Don't worry though, we're here to walk you through them.

The annoying limitations of free Spotify
If you've ever used Spotify, you've probably had a taste of the free version, and you know that it comes with ads (hey, you've got to support your creators somehow).
Spotify ads are easily the most annoying thing about the free version. And it doesn't help that they were made inside of a hadron collider using fire alarms and ship sirens as background noise. If we had a nickel every time our eardrums were blown out… WHAT?!
Also, as creative as they are, those ads are not nearly as funny once you've listened to them over 6 billion times.
On top of that, the free version of Spotify comes with other limitations as well:
For one, with the free plan, the music is only available in shuffle mode.
So no memorizing all the Bieber albums song-by-song to show off how much of a hardcore fan you are.
Also, you can only skip 6 songs per hour. 
This means no mindless shuffling through songs until you hit the one that really scratches that melomaniac itch.
Finally, no Spotify Radio.

The perks of going Premium
This is why, once you hear the same ad sixteen thousand times at the volume of a collapsing star, you'd probably at least consider getting a Spotify Premium subscription, which comes with just a few awesome perks. And those include:
Better music quality.
No more of those constant annoying ads about taking out insurance.
No more shuffle mode (unless you want it), and unlimited skips.
Spotify Radio.
Listening to music offline and using your phone as a remote (that's just cool).
Awesome, right?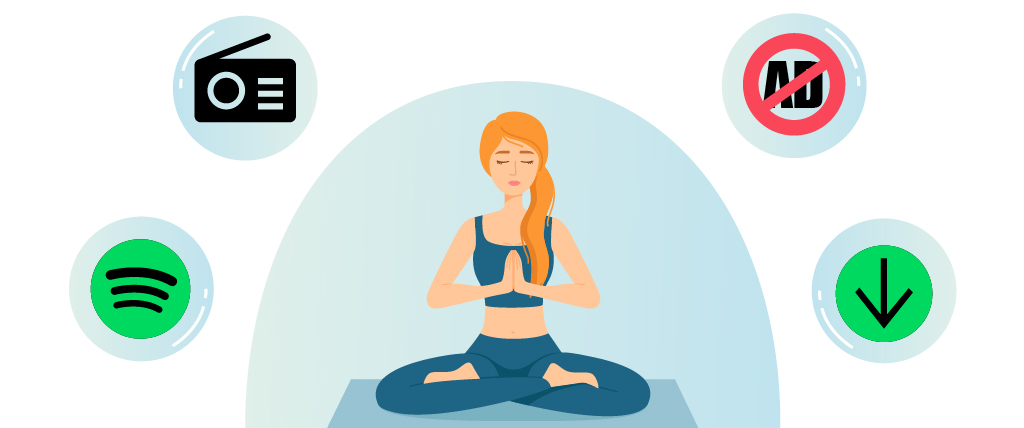 Well, hold your proverbial horses, since Premium Spotify comes at a hefty price of 9.99 $/£/€. And not all of us are willing to pone up the doe – best set it aside for our hearing-aid fund.
But is it like that everywhere?
Not all Spotify Premiums are created equal
Even though most of the world's Premium Spotify seems to be stuck at that 9.99 bargain (hey, Spotify, not all currencies are the same!), some countries have it better than others.
You see, Spotify's prices change depending on the region. So, just like everyone's favorite Big Mac, Spotify can be much, much cheaper in some countries when compared to what you're used to.
Here are but a few examples:
Russia gets to have a Spotify Premium subscription for 169 Rubles, which is about $2.32.
In Turkey, a Premium subscription will cost you 17.99 Turkish Liras, which is about $2.14.
Argentina gets to get rid of ads for 199.00 Pesos, which is just about 2 bucks.
The neighboring state Brazil is going to have to pay 19.90 Reals (around $3.82).
You can get Spotify Premium for 129.00 pesos in the Philippines (about $2.60).
And the good people in India have it better than most, with Premium only costing them about $1 a month, with a bunch of unique and awesome plans you won't get in any other country.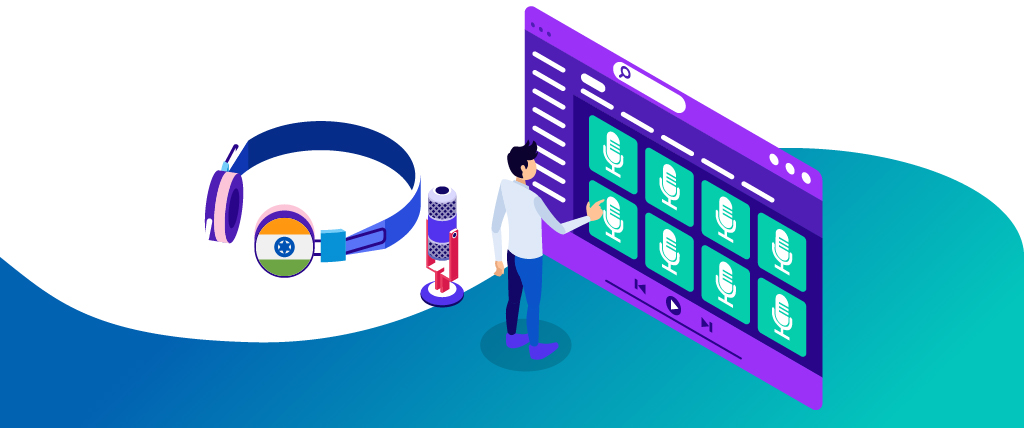 You get the picture. Pretty much every country outside of the US and Europe has different Spotify Premium and Family prices.
Now, is that fair? – Yeah, sure, those are indexed based on average local income.
But are you jealous?! – Of course you are! Premium is way too expensive and the ads are way too annoying!
So the question you are dealing with right now, is how can you get access to better Spotify prices in different countries?!
Well, that's exactly why we're here and what we do!
Hacking better Spotify Premium rates
Now that you are nice and envious of how much better other countries have it with their Spotify Premium rates, you're probably wondering how you can get in on the action.
Well, fair warning, this might not be as easy as you might think. But it is doable!
The first thing you are going to have to be able to do is access those better prices. And don't worry, you won't have to jump on a plane to Mumbai, get a job there, move up the corporate ladder, and finally get Premium in the short span of six years.
You can do all of it virtually!
All you need is a VPN!
With a reliable VPN, you will be able to make the music streaming platform believe you are elsewhere, and the doors of Spotify bargains will open up to you!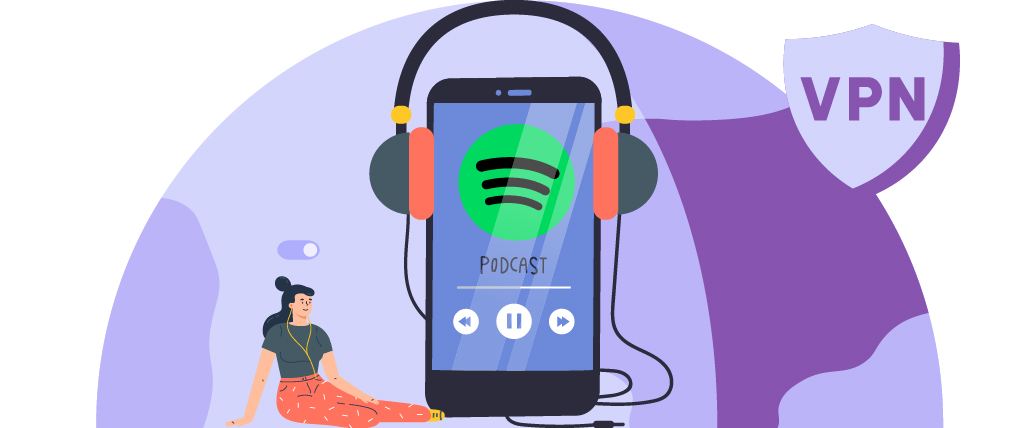 Now all that's left is choosing the right one!
What's the best VPN for the job?
What is the best VPN for the job? – Funny you should ask!
It's NordVPN, of course!
And we're not just saying that because NordVPN is our #1 tested and rated provider. This is the perfect provider for this particular mission, because:
NordVPN has servers in all of the countries with some of the best Spotify Premium prices, including Argentina, India, Turkey, and pretty much anywhere else (actually, 59 locations, to be exact)
Since all of NordVPN's servers are physical, you will always end up in the location you intend to. No more trying to convince Spotify you are indeed in India, as is the case with the free stuff you're using right now ?.
NordVPN is practically made to bypass local restrictions like the Kool-Aid Man. No restriction that Spotify has put up will ever be a match for this awesome provider.
This is also one of the faster VPN providers around, trusted by almost as many people as use Spotify. So no more glitching out in the middle of your workout playlist.
Not convinced?
Check out everything NordVPN has to offer!
So now that you know which VPN you're supposed to get (seriously though, otherwise there's no use reading onward). There is still one little issue left to solve…
But you can only use local payment methods!
If you're reading this, chances are you've already tried hacking into Spotify and failed miserably as soon as you got to the payment options.
That's true. You are not the only one who knows about the awesome power that is a VPN. Streaming services have been privy to their existence for quite some time now, and have developed a few ways to fight against them.
While some are implementing firewalls and blocks to keep VPN users out, Spotify went in a different direction.
It created this annoying thing, where you can only pay for your subscription using local payment methods. So if your credit card was not issued in India or Turkey, and if your PayPal isn't tied to a local phone number, paying for a Spotify subscription becomes that much harder.
But hey, this is us we're talking about. And if you're here, you have to know that there are workarounds for this particular pain in the side.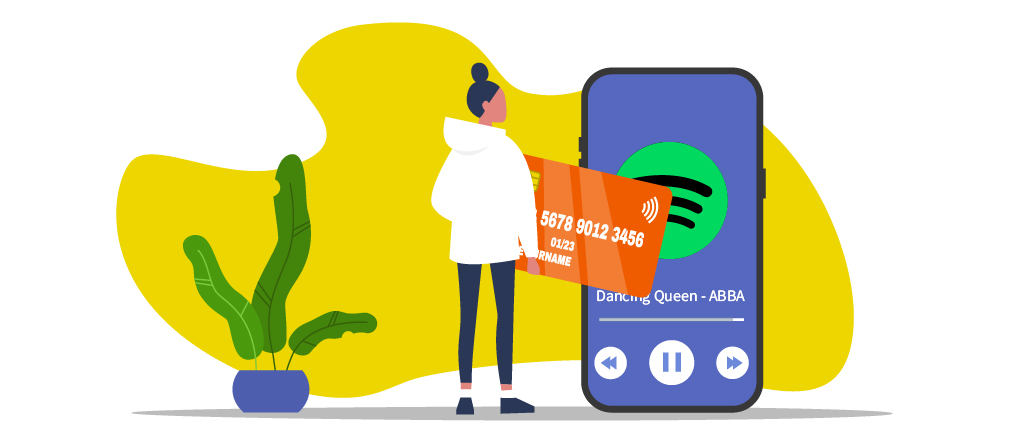 Use local gift cards to bypass local payment restrictions
By making gift cards country-specific, Spotify has made it possible to get a subscription at local prices. So if you can get your hands on an Argentinian, Indian, Philippino, or Polish gift card, you just might be able to save yourself a few bucks.
You can check out international Spotify gift cards at online stores such as MTCGame, WMCentre, Monexia, and some others that a quick Google search will help you find.
The local gift cards keep disappearing from time to time, but if you wait it out, they will appear. Just have to put up with the ads a little bit more.
After that, all that's left is connecting to a country where the gift card is applicable using your fresh VPN and get your money's worth!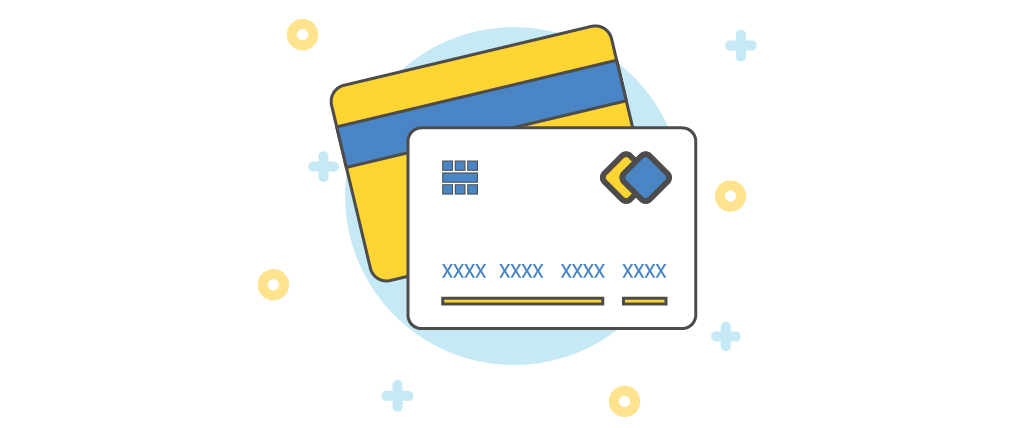 Pro Tip: If you already have a Spotify subscription, convincing the platform you've changed locations will be that much harder. Best wait until your subscription runs out and create a new account.
Other perks of using a VPN with Spotify
You might think that the only perk of using a VPN with Spotify is accessing better Premium prices, and then going insane trying to find a gift card and paying for it in cryptos for some reason, but that's not it!
Unblocking Spotify
Even though Spotify is available pretty much everywhere, there are still countries that are Spotifyless.
With an awesome VPN, such as NordVPN, you will be able to get Spotify (at least the free version) and see what all the fuss is about.
Simply grab NordVPN, connect to a country where Spotify is already a thing (and there will definitely be an option nearby), and watch the workday pass you buy, while you're enjoying some of your favorite hits.
Keeping your local rates going
If you've recently moved and wish to keep your local Spotify Premium rates, or maybe upgrade your account, a VPN will help you do that as well (as long as you still have your original payment method).
Simply connect to a local server, and top-off your account! Then brag to your friends how much cheaper your Spotify is!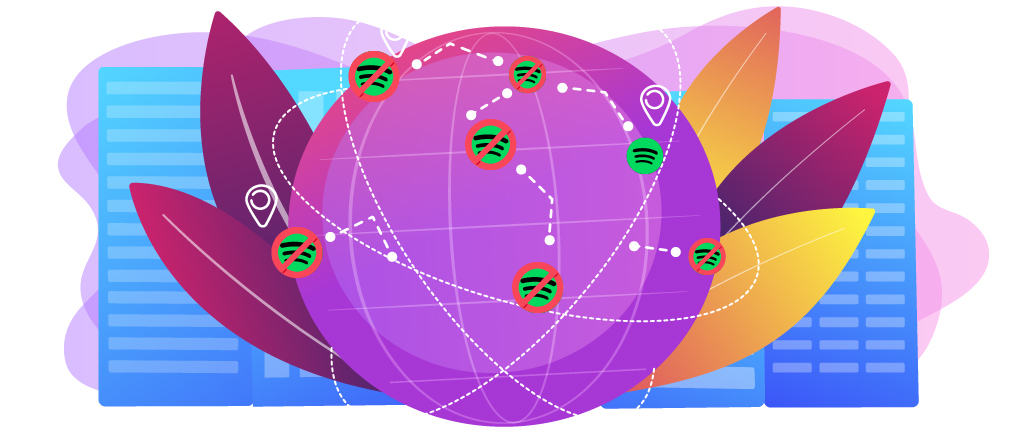 Go Premium… at a better price!
Being in a different country doesn't mean you have to miss out on everyone's favorite music streaming app, or that you will be cheated out of your local rates, or that you can't access better prices.
Simply grab yourself a great VPN provider, such as NordVPN, access cheaper prices, and enjoy all of the music you could ever want!