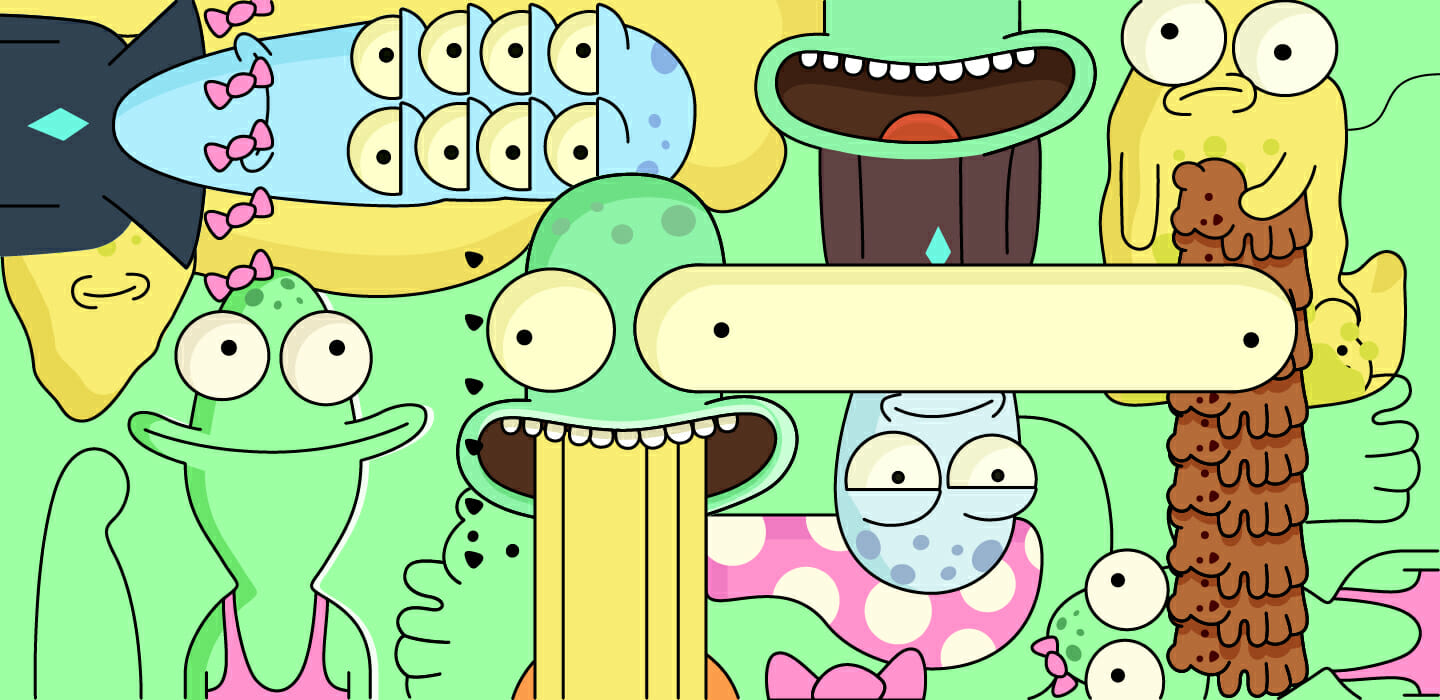 How to Watch Solar Opposites on Hulu in Your Country
Can't wait for the next episodes of Rick and Morty? Well, then you can't miss another TV show taking space humor to the next level. Meet Solar Opposites, a hilarious animated sitcom written by Justin Roiland and Mike McMahan (guess, who created Rick and Morty?) especially for Hulu.
What you should know before watching
The first Solar Opposites' trailer might be shocking for those who haven't watched Rick and Morty. We also do not recommend watching this if you are vegan or can't stand seeing animals being harmed or killed (thanks Cthulhu, they are animated!). As Mr. Roiland explained:
"The show is very violent. The characters are very sweet and nice, but they tend to kill a lot of people accidentally. They don't understand human culture. They don't know what's real and what's fake."
Roiland (who, by the way, doesn't deny he was influenced by The Simpsons and Beavis and Butt-head when he was just a student) says he doesn't exclude an appearance by Rick and Morty in the show in the future: "Of course, in an infinite multiverse they could be a couple of realities away".
In short, Solar Opposites is a sci-fi story of an aliens' family who had to escape from their planet to Earth… sure thing, to the U.S. While adapting to humans' life newly arrived space beings need to decide whether to make people their best friends and Earth — their new home or destroy it with a living supercomputer Pupa, awaiting the right moment to evolve into its true form.
Interestingly, Hulu announced Solar Opposites' release on May, 8, just a few days after Rick and Morty season 4 is scheduled to return to streaming. The show has 2 seasons so far, each of them includes 8 episodes.
Why Solar Opposites has so much hype
The reason for such hype is pretty obvious. Since Rick and Morty TV show is averaging 2.5 million viewers per episode, all these people will most likely become Solar Opposites fans. Moreover, Hulu is vigorously promoting its originals — the streaming service is aiming to kick Netflix's ass and show what they've lost. The point is that a bit earlier McMahan and Roiland had interest from Netflix and Syfy, but the providers took too much time to consider, and then Hulu stepped in. The streaming giant ordered two seasons of a brand-new series at once, which rarely happens (obviously, due to the success of Rick and Morty).
The other thing about anticipation is that Solar Opposites is positioned as some sort of mix of Rick and Morty, Futurama, and Family Guy — highly successful animated sitcoms known for their specific sense of humor and unexpected plot twists. The animated series is TV-MA rated and the creators confirmed that their brainchild contains sex scenes, alcohol/drug use, and butthole gags.
According to the creators, most jokes will be related to aliens' weird biology and their interaction with humans world in the most unexpected ways. "It could be funny to think about humanity from the perspective of the aliens," says Roiland.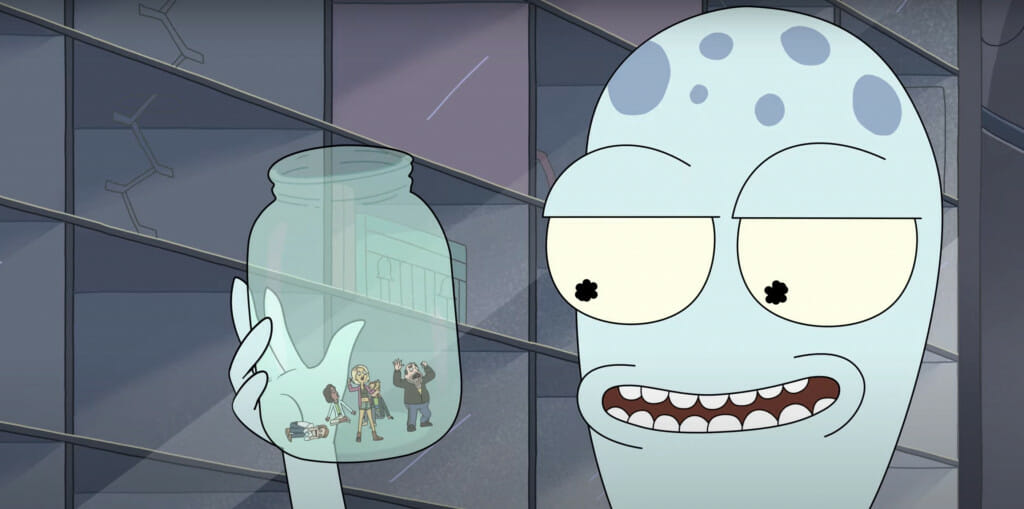 Which VPN is the best to watch Solar Opposites
TV show debuts on May, 8 in the U.S. The streaming starts in the UK and Canada as of the same day. According to the statistics Solar Opposites has a huge demand among the Canadians – more than 79% of all animation titles. But what if you've been waiting for the upcoming brainchild made by Justin Roiland and Mike McMahan not less than any Canadian, and you are not located in any of the countries mentioned above? Well, there is no reason to worry. Just choose and set up the right VPN for watching Solar Opposites on Hulu.
Of course, bypassing Hulu geoblock ban is not an easy task for some VPN providers (it is considered to be stronger than Netflix!). Fortunately, we can recommend, at least, three VPN services to help you watch Solar Opposites in any country.
ExpressVPN
ExpressVPN
Watch Solar Opposites on Hulu
ExpressVPN not only supports all popular platforms (iOS/Android/Windows/Mac/Linux) but also allows watching Hulu from smart TVs and game consoles — devices that doesn't support VPN natively (say "thanks" to MediaStreamer DNS feature). But what is more important, ExpressVPN prevents IPv6 detection and, thus, bypasses the Hulu geoblock easily.
5 Euro VPN
5 Euro VPN
Watch Solar Opposites on Hulu
Have you checked Smart DNS feature out? With the help of 5 Euro VPN you can connect to the U.S. server in a matter of seconds and enjoy watching Solar Opposites with an incredible streaming speed and performance. But don't forget — your internet provider and the characteristics of your device matter.
NordVPN
NordVPN
Watch Solar Opposites on Hulu
First, NordVPN has more than a 1000 servers across the U.S. to choose from. Like ExpressVPN it is supplied with a DNS-styled feature called CyberGhost. Opposite to its competitor, NordVPN is able to define the best server (tested on anti-geoblock) for watching Hulu in particular. All you need to do is to type 'Hulu' in the search field in the upper left corner.
If you are not sure whether Solar Opposites is worth watching or not… it is better to see something once than to hear about it a thousand times. Haven't you watched Solar Opposites trailer? You'd better check it out!
https://www.youtube.com/watch?v=5hHoKWE4Vb4