How to bypass the MLB.TV blackouts
We are in April, and you know what that means – it is Major League Baseball o-clock.
Yes, the 2021 MLB regular season is here, and a couple of games have already been played. The Yankees, Brewers, Dodgers, and 23 other teams were in action on the first day.
There are still many upcoming games, so in case you missed the first week's action, there's plenty to look forward to until October 3rd.
How can you watch the MLB?
The most reliable way to watch MLB games is using the League's streaming service MLB.TV.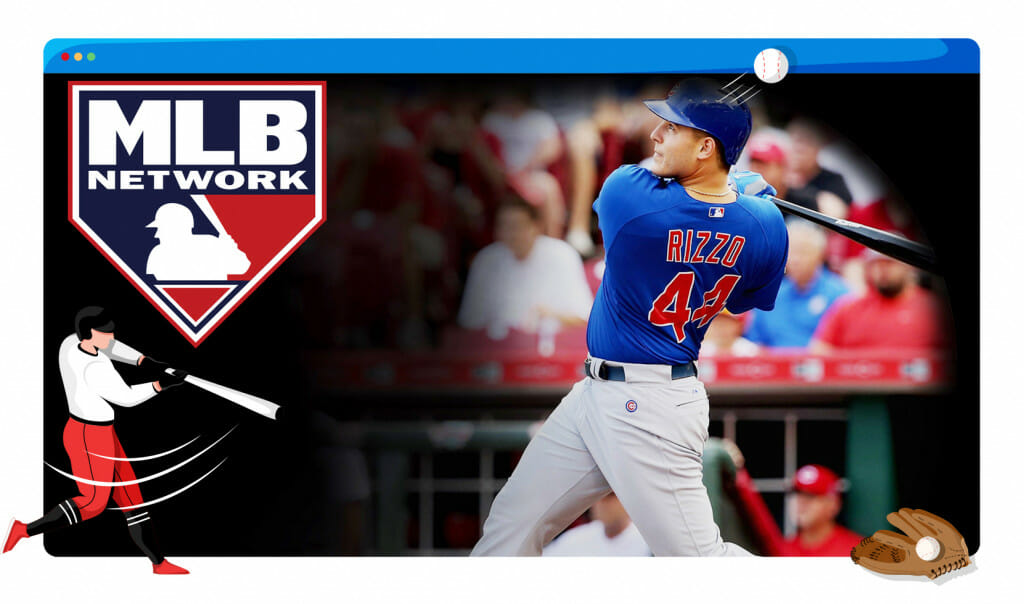 If you're new to the service, you need to sign up through the website before getting access.
MLB.TV has three different packages – All Teams, Monthly and Single Team.
The All Teams subscription allows you to watch every team's games and features a library of additional content. This package will set you back $129.99.
The Monthly package similarly lets you watch every team's games at $24.99 billed monthly.
The Single Team package, on the other hand, lets you stream a single team's games through the season at a subscription cost of $109.99. But this one doesn't come with a free trial like the first two.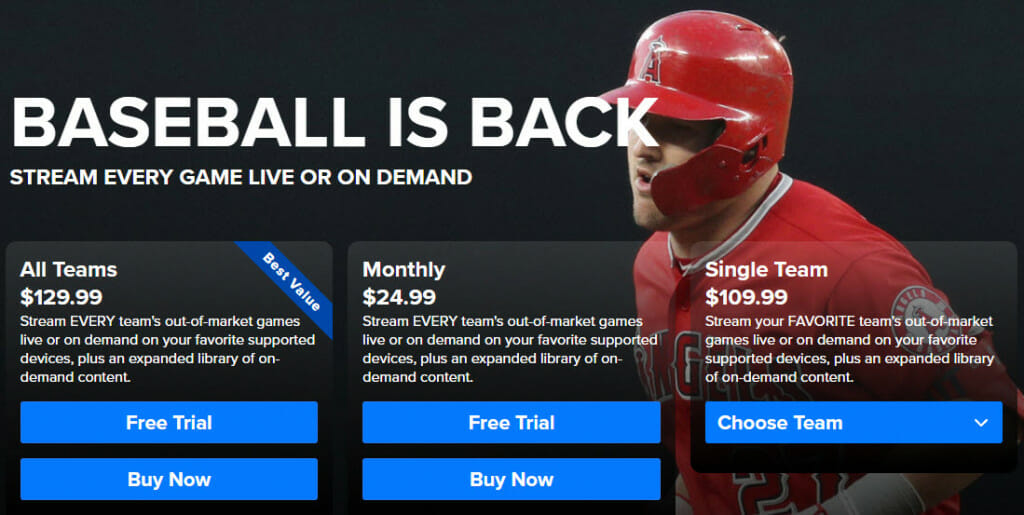 If you take an in-depth look at the fine print, you'll discover that you won't be getting every game as MLB.TV claims.
The service will have blackout restrictions on some games, so even with the All Team's subscription, be prepared to miss out on some live games… or not!
It is not fair that even after subscribing to the premium MLB.TV service, you'll miss out on certain games when they're live.
It's like paying for a burger and getting the bun with only a few lettuce leaves and no patty.
Are you blacked out?
Blackouts aren't exactly a new thing, ask Canadian and US viewers.
Basically, if you live in the local market of the baseball team at home or the one visiting, you're likely to be blocked from accessing the game when it's live. This problem has been around for a while despite persistent complaints from MLB.TV subscribers.
To confirm if you're blacked out, you can visit the MLB page detailing the blackout restrictions and enter your zip code.

Viewers who are blacked out from the games can watch them about an hour and a half after they have been played.
That's not ideal though. We mean, who really wants to watch a game when they know the final score?
So is that it then?
Unless you plan to move or exercise a bit of ingenuity – there is little you can do.
Calling your local council or throwing eggs at the TV station won't do much either.
But, this is the internet! And almost anything is possible.
If the internet has blocks, you can circumvent them. In the same way, you can bypass MLB.TV restrictions.
All you need to do is a decent VPN to get around the MLB.TV blackouts.
Still not sure what a VPN is?
Like Mike Trout, we are not here to play around this season. We are here for the complete action, and in a minute, we'll walk you through the MLB.TV VPN workaround, so you don't miss a game either.
What is the best VPN to get the full MLB.TV experience?
MLB.TV employs robust restrictions, so bush league VPNs won't cut it.
You need a reliable VPN with high-speed servers and the ability to unblock the games.
ExpressVPN was a long favorite for MLB, but even it is struggling this time around.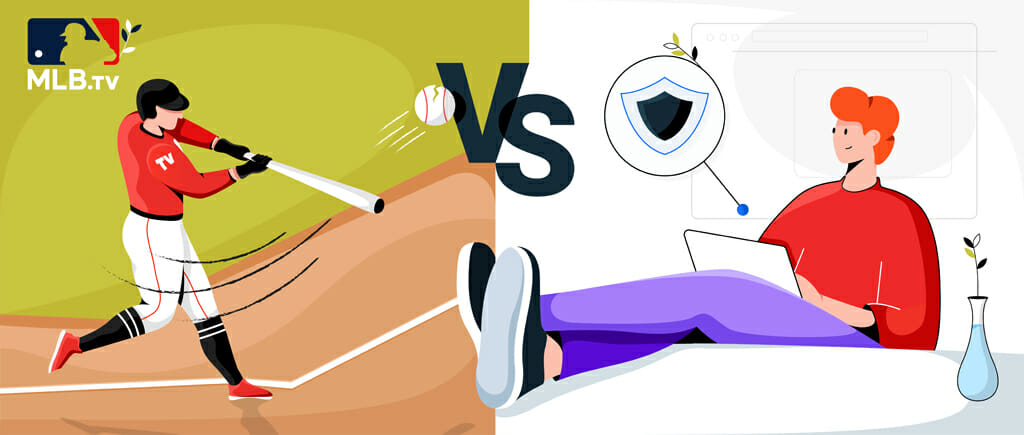 At present, NordVPN is the best VPN for MLB.TV.
Why is NordVPN our VPN of choice?
You might be wondering why we chose it instead of, say, ExpressVPN – the sports fan favorite provider until lately.
There are several reasons for that:
First of all, we've tested NordVPN, and even though ExpressVPN and a handful of other providers had some luck with bypassing some of the blackouts, NordVPN had the best success rate.
Want to know how good NordVPN really is?
It also has one of the largest server parks in the US, giving you many options to connect to and bypass those pesky restrictions.
Its servers are optimized for streaming, letting you bypass restrictions and watch all the MLB games live in perfect quality.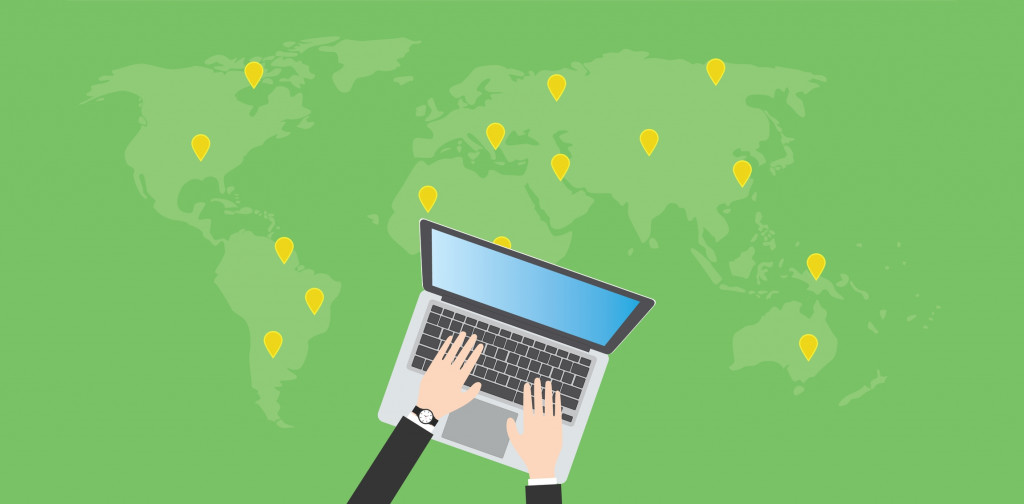 The provider recently introduced obfuscation technology which scrambles the VPN-related metadata, ensuring that it remains undetectable to streaming services.
MLB.TV won't have the slightest idea you are on their turf.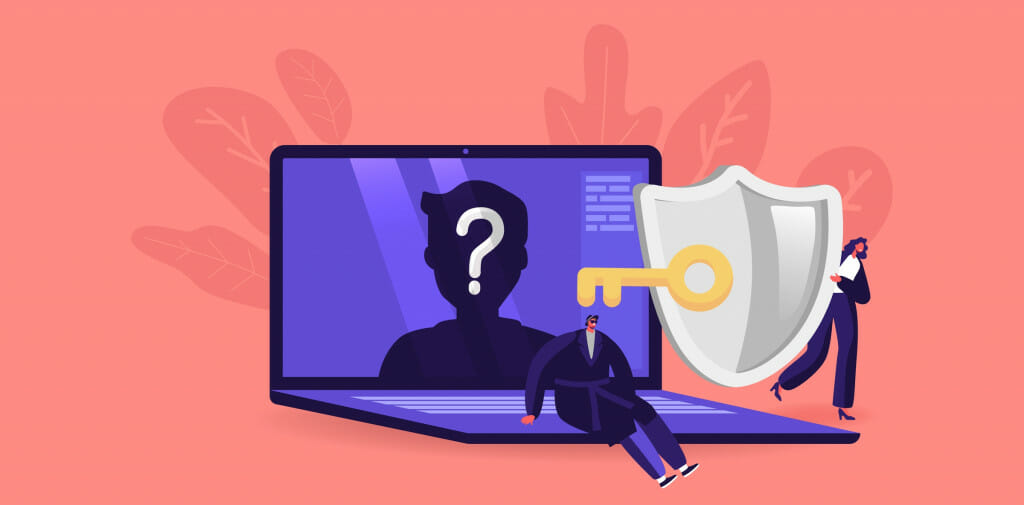 NordVPN additionally features SmartPlay, which gives you the best of both the VPN and Smart DNS worlds so you can securely access geo-blocked content.
To be fair, no VPN does the job better than NordVPN.
How to bypass the MLB.TV blackout restrictions
With a decent MLB.TV VPN, you can comfortably bypass the restrictions and watch all the 2021 MLB games whether you're stateside or not.
In addition to the VPN, you will need an active MLB.TV subscription, and a desktop web browser like Firefox.
Here's everything else you need to know:
Set up the VPN on your computer and make all the necessary configurations.
Connect to any server outside the affected region, preferably one close to you, to get the best speeds.
Visit the MLB.TV website and enjoy the game!
Unfortunately, you can't bypass the blackout restrictions if you're using a device with location service and GPS, even with a top-of-the-line VPN.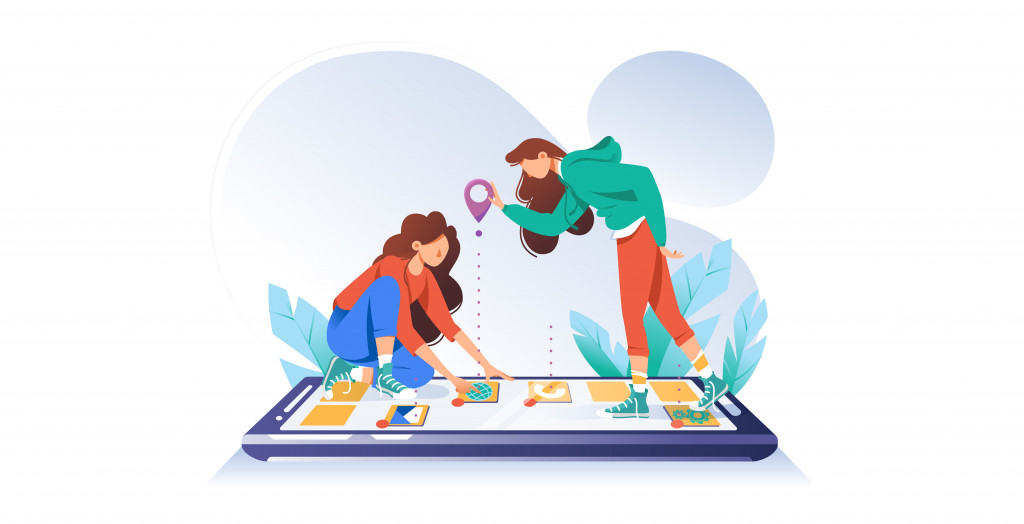 This applies to iPhones, Androids, iPads, Amazon Fire TVs, or FireSticks. MLB.TV has advanced its restriction technology and can now determine if such devices merely spoofing their virtual location based on their actual one.
You can, however, avoid the restriction on PlayStation 4, Xbox One, and Xbox 360.
However, for this, you'll need to go the Smart DNS way or use a VPN-compatible router that allows you to set up a VPN. This is because there are no client apps for these devices, making it impossible to adopt the straightforward approach.
Swing batter batter
No more grumbles about the preposterous blackout restrictions.
Install NordVPN for MLB.TV and use your browser to bypass the blackouts.
Think of it as getting a bun with lettuce leaves for takeaway when you have grilled patties and condiments at home to complete the burger ?.