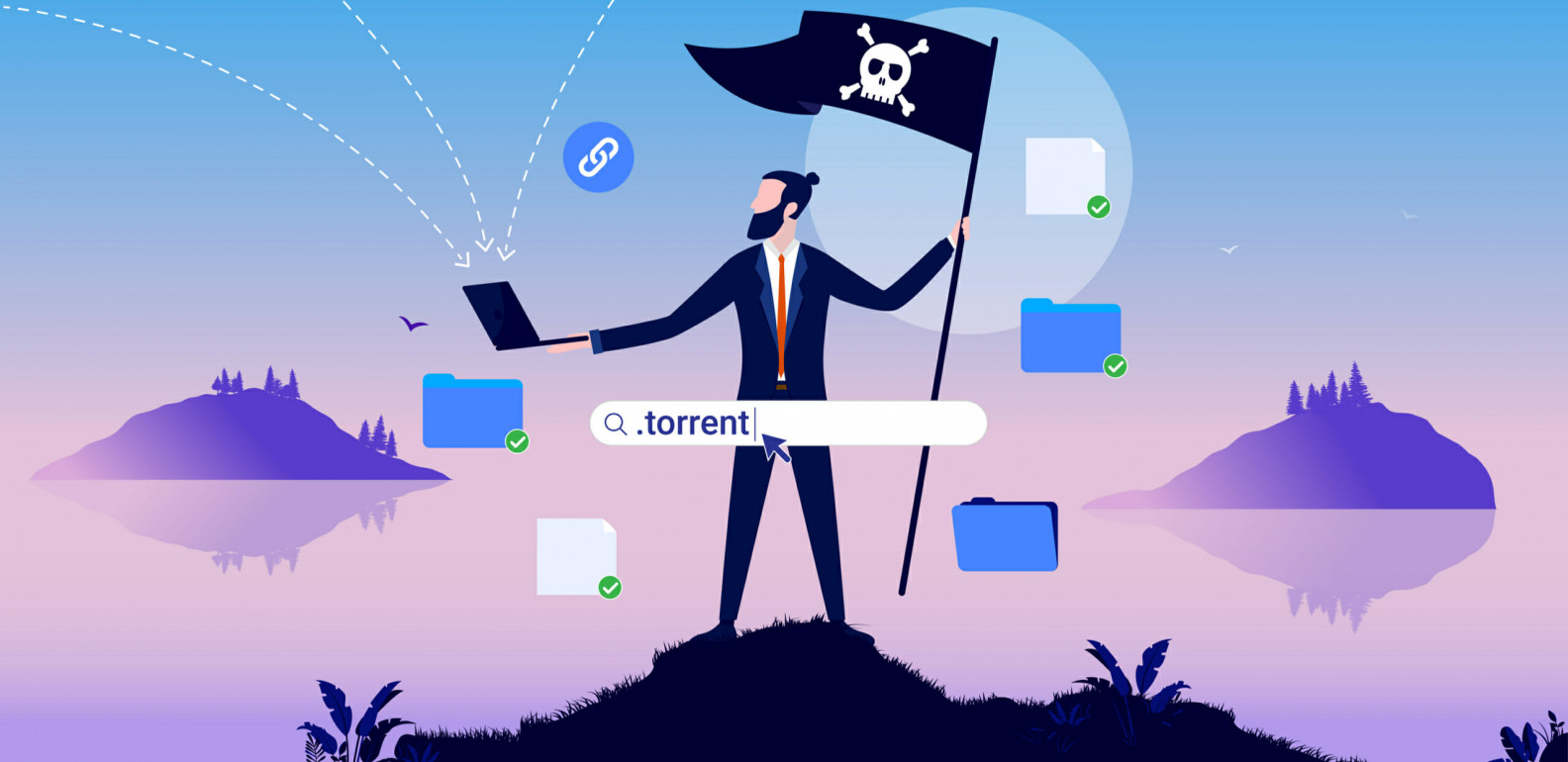 Torrents sites that are still up – get 'em while they're there
Now you see me; now you don't. Torrent sites today are pretty much like pencil sharpeners. One minute you have it and use it to make the tip of your pencil sharp; the next minute – mostly likely when you need it most – you can't find it.
Hey, you can make peace with the latter disappearing.
However, with torrent sites, there are always going to be plenty of alternatives that work. You just need to find them, well not really, because… Pssst, we got the complete list of the best torrent sites for you.
Before we get down to business, it is important to understand all aspects of torrenting.
We bet you already do but for the sake of the newbies, let's get back to square zero.

The dark side of torrenting
The lines are blurry when it comes to defining the legality of torrenting.
It's no news; some governments and authorities have been at war with torrenting. The outcome, in most cases, has been the restriction or banning of associated domains in some regions.
But that isn't the only worry.
In addition to domains being constantly taken down, there are fines involved. And with people panicking and scouring the web for new torrent sites to get their latest Loki fix, there has also been an increase in websites that you definitely should not trust.
One minute you are rubbing your hands in anticipation for the next The Rock movie, and the next you're staring at a Bitcoin wallet number.
These things happen more often than you think.
So, before you grow a beard, get yourself a fancy pirate hat, and staple a parrot to your shoulder, you have to know which websites you can still trust.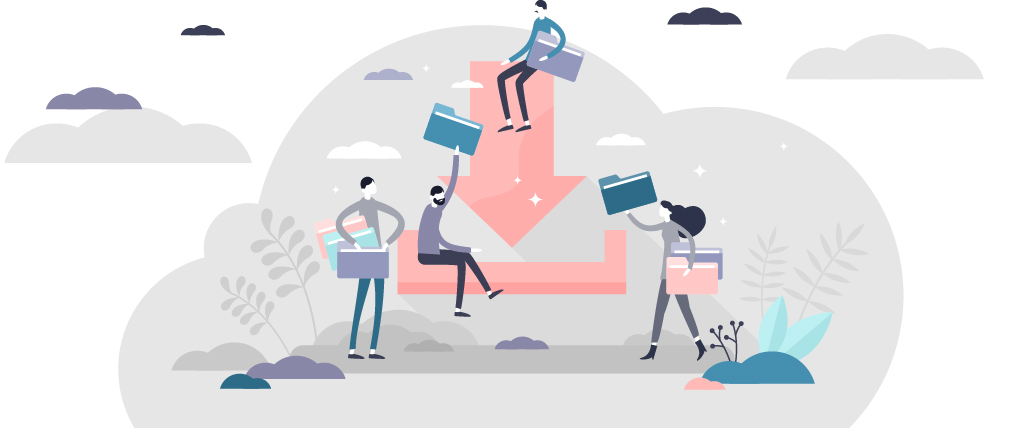 We have combed through the web and found a few reliable options you can latch your hopes onto. So hang on to your proverbial pirate hats! (Total side note, can torrent enthusiasts get a new mascot already? There are only so many pirate-themed jokes we can make.)
The Pirate Bay
The Pirate Bay is a legend… to be clear, a legend that still exists.
This torrenting site is older than Facebook, and, you guessed it, Instagram too.
The Pirate Bay has been the scapegoat of copyrights holders and new Intellectual Property bills. Its creators have been to prison, and yet The Pirate Bay is still around and still kicking.
It goes without saying that it takes a lot to last this long, considering that immortality in torrenting is unheard of.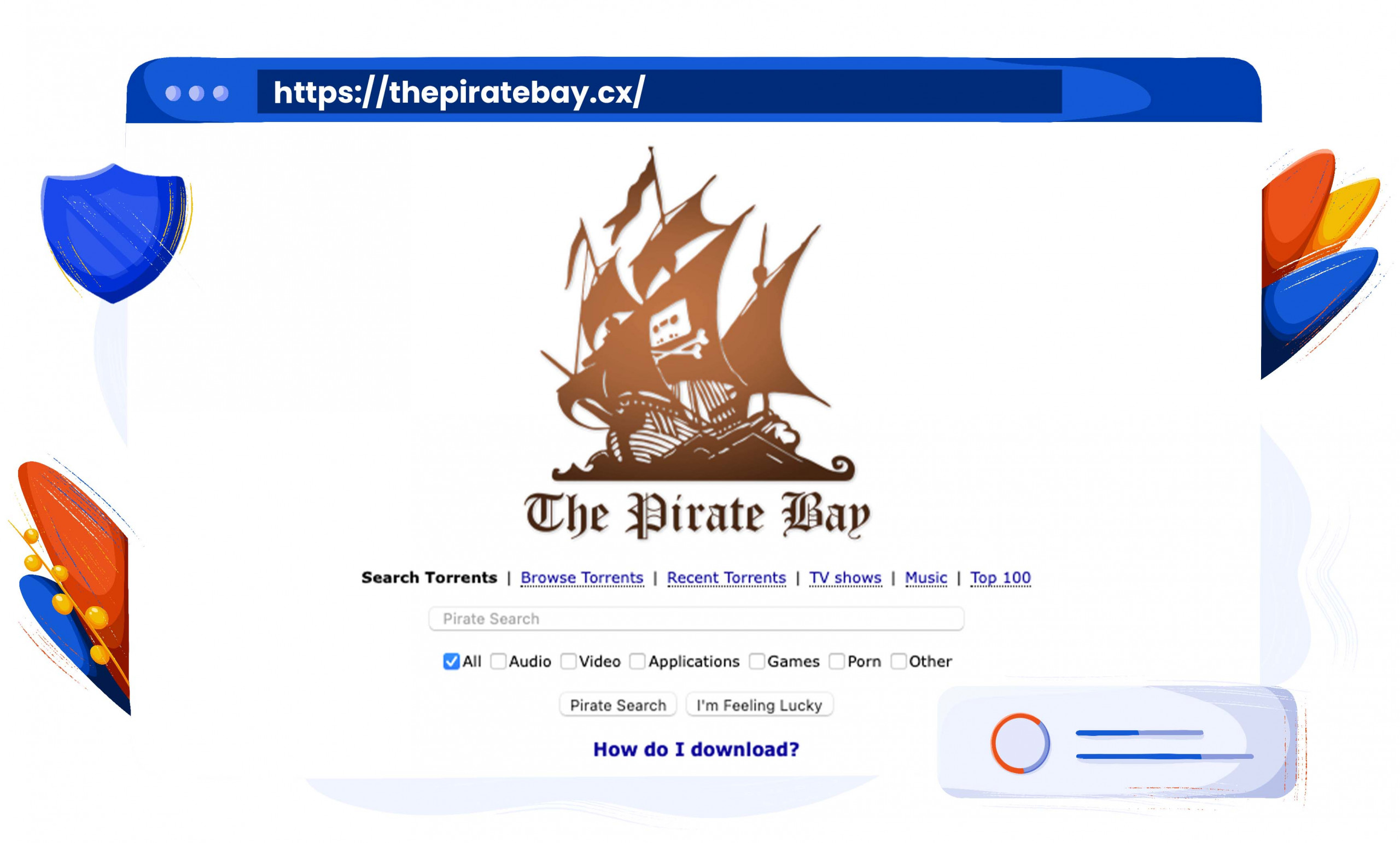 The site has morphed over the years and spawned into billions of mirrors that are beyond counting right now.
One thing that has remained constant is the platform's high reputation in the quality and quantity of content offered. The torrenting giant has maintained a moderately adequate catalog serving people with games, movies, TV shows, software, and a lot more.
And yes, it's not the same old Pirate Bay we grew up with. But you can't really spell "best torrent sites" without The Pirate Bay.
YTS
YTS is the torrenting site that comes to mind when you mention movies. If you have been around torrenting for a bit, you've probably heard of this movie ocean.
The kind of numbers in visitors that YTS pulls tally close to The Pirate Bay, and that is evidence of what this movie site offers. The site has been around for somewhat ten years, retaining its impressive user experience throughout this period.
The platform's movie collection consists of different categories such as classics and new releases. You can find the content in any quality, so your hard drive won't burst with excitement too quickly. The site even features a 4k section for the best of quality. So suck on that, Netflix!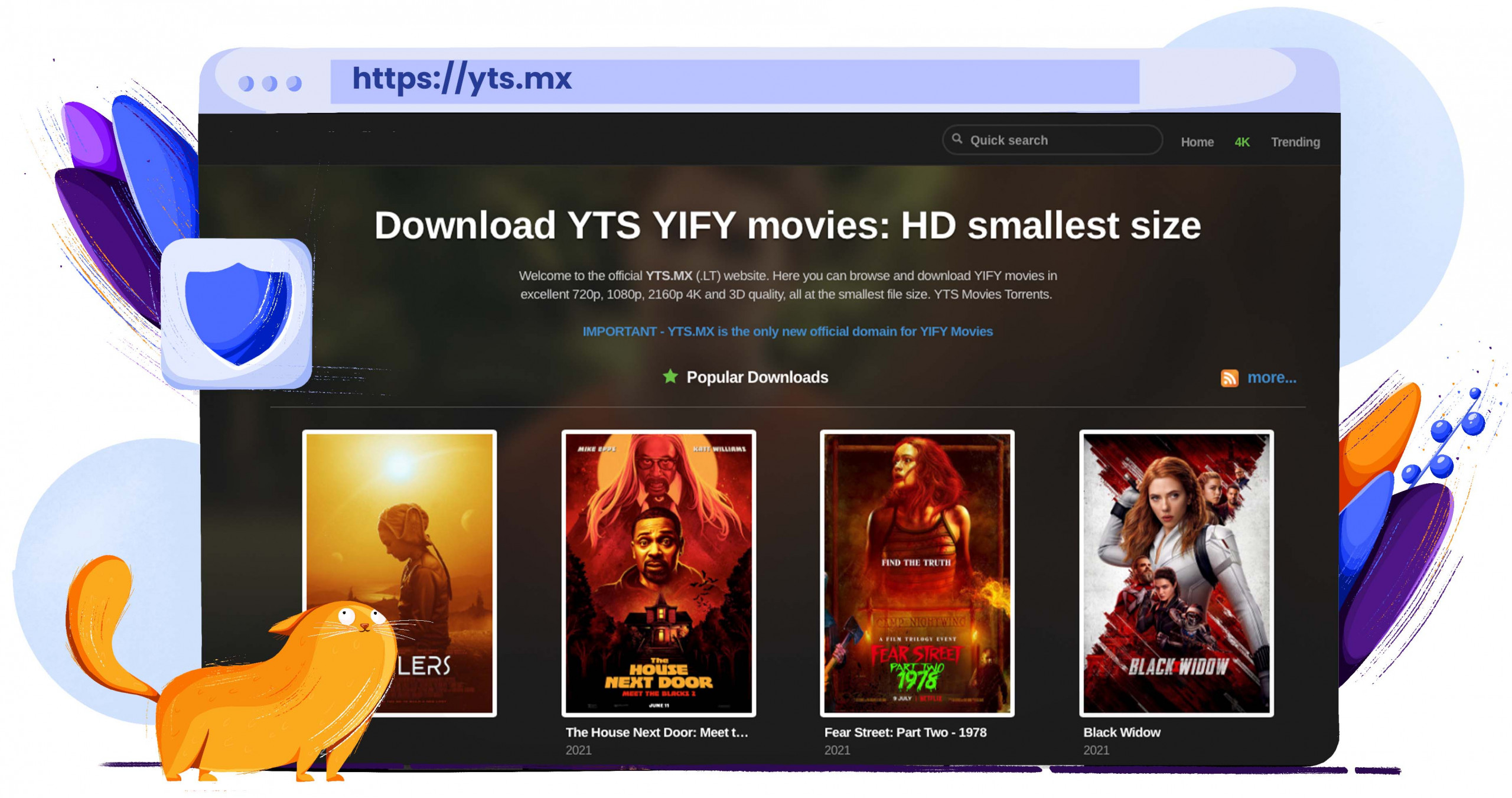 Bar the few legal troubles it has encountered in the past, the site does pack reliable content.
The only downside to YTS, which is also its biggest strength, is that it primarily offers movies.
RARBG
RARBG is another old guard, but we all know how golden old harmonics sound.
The platform was launched in 2008, and ever since, its rise has been astronomical. It actually took advantage of the troubles that befell The Pirate Bay and turned out to be a good fallback for users.
And there is no shortage of stuff you can find on RARBG as well. It has movies, TV shows, games, music, and software. Anything and everything you may want to watch.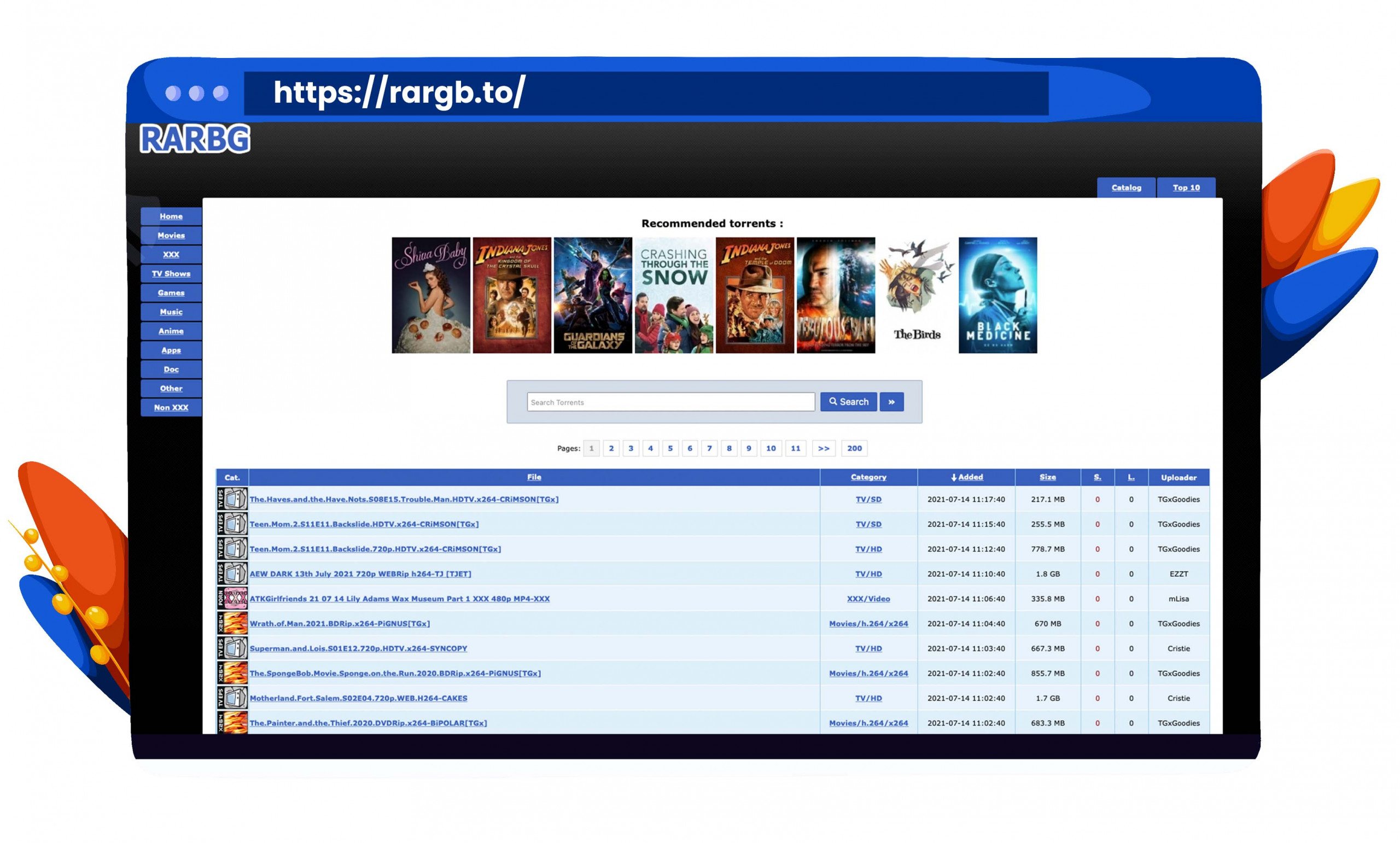 However, ever since RARBG followed in the footsteps of TPB, and started getting blocked left and right there have been so many mirrors lying around, you best be sure that the one you're using is the OG.
Nyaa
Nyaa is a Japanese torrenting site, but the name kind of gave it away already, didn't it?
Nyaa.si took the reigns from the original Nyaa that was taken down back in 2017. It specializes in content originating from (wanna guess?) China, Japan, and Korea.
As you have probably figured out, the site is predominantly an anime and manga haven, with the catalogue not offering much outside this scope.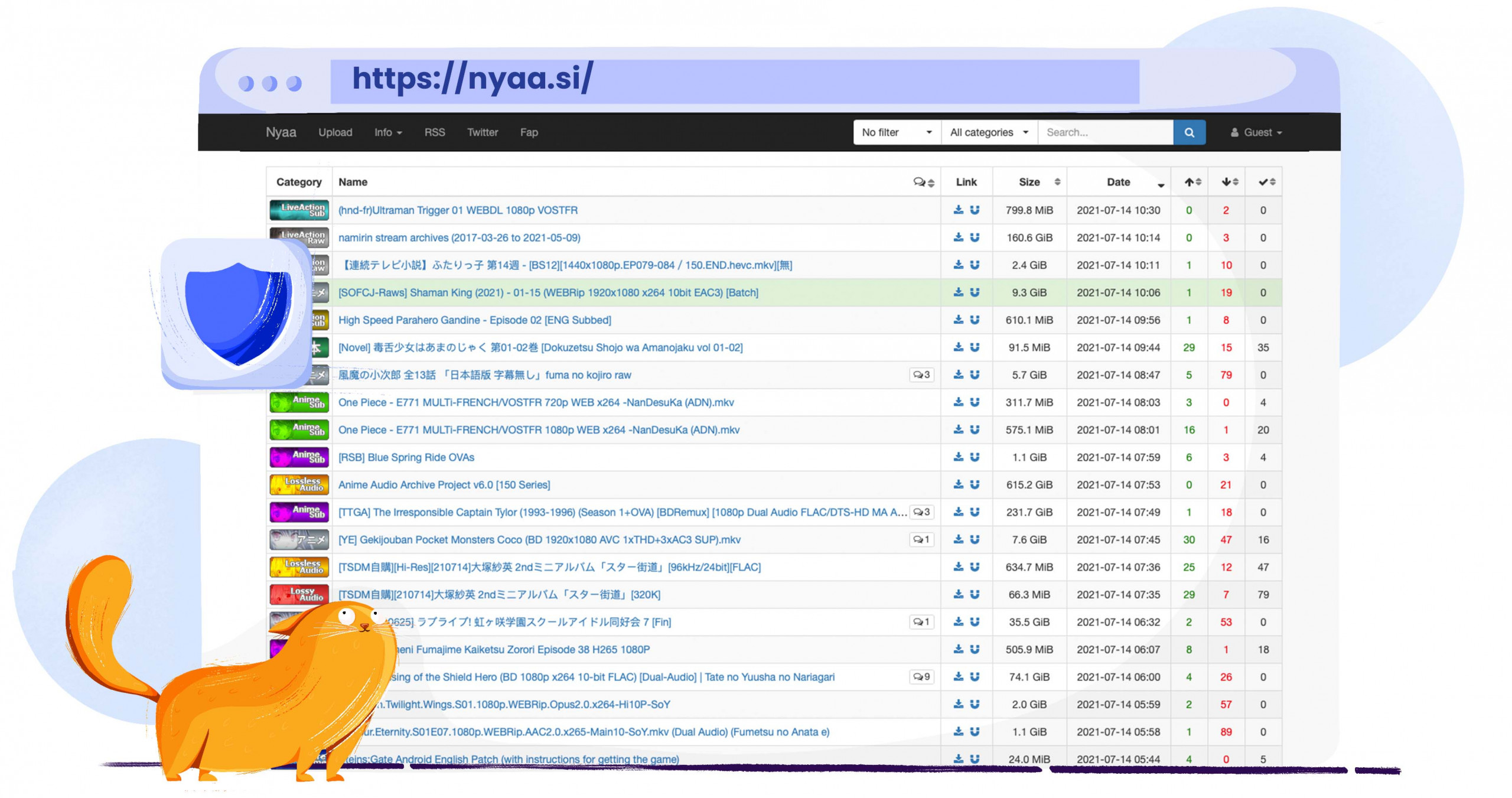 Simple as it may be, the interface is impressive enough and isn't structured to make it impossible for users to navigate on the site. Kagayaki!
RuTracker
Once you accommodate to a bit of Russian (erm… Google Translate), then you'll be exposed to one of the best torrent sites still kicking today.
RuTracker is run as a business with a very devoted community, and despite being a Russian site, it has tons of content in English, a lot of software, music, and so on.
The site might not have a version for mobile devices, but if you are going to watch the newest Marvel movie on your phone, you're definitely doing something wrong.
That said, it's definitely one of the best torrent sites we've seen, and it being Russian doesn't really ruin your experience. As soon as you get past registering, it's all just searching and downloading. Simple as that! Na zdorovie!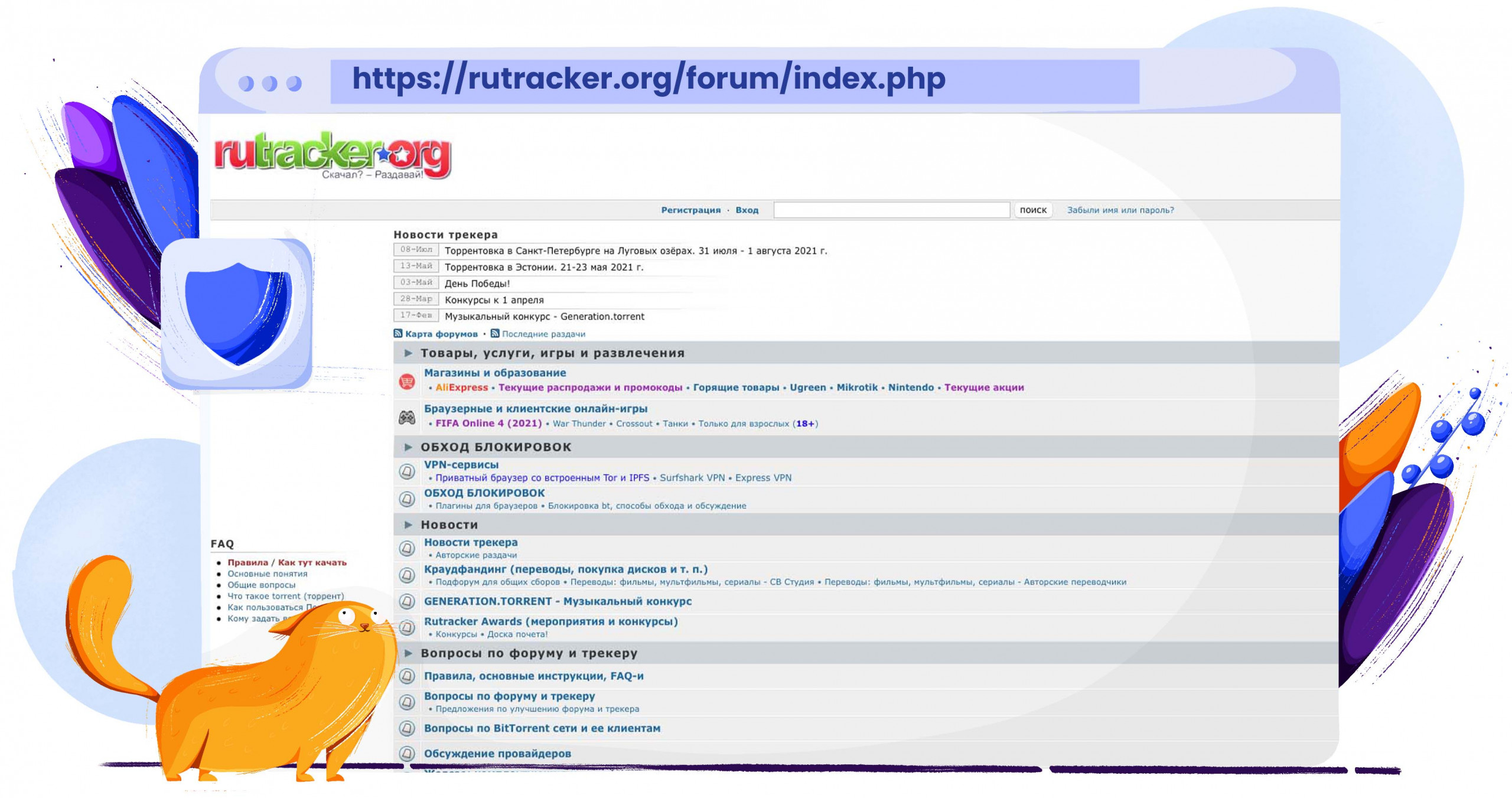 Demonoid
Demonoid is one of the oldest torrent sites, launched way back in 2003.
Over time, it has been plagued with a series of legal troubles contributing to the site's extended downtime. Its mirrors have, however, managed to keep it alive.
Demonoid's most recent resurgence came in 2020, and it has been faring on decently.
The extensive library on the site reflects its 17 years of existence. It has a very dedicated community that will always tell you whether a torrent is safe, contains what you are looking for, and whatever else you might be interested in.
The site's interface could use a bit of work. But hey, it's not like you are going to torrent sites to critique them on their choice of colors.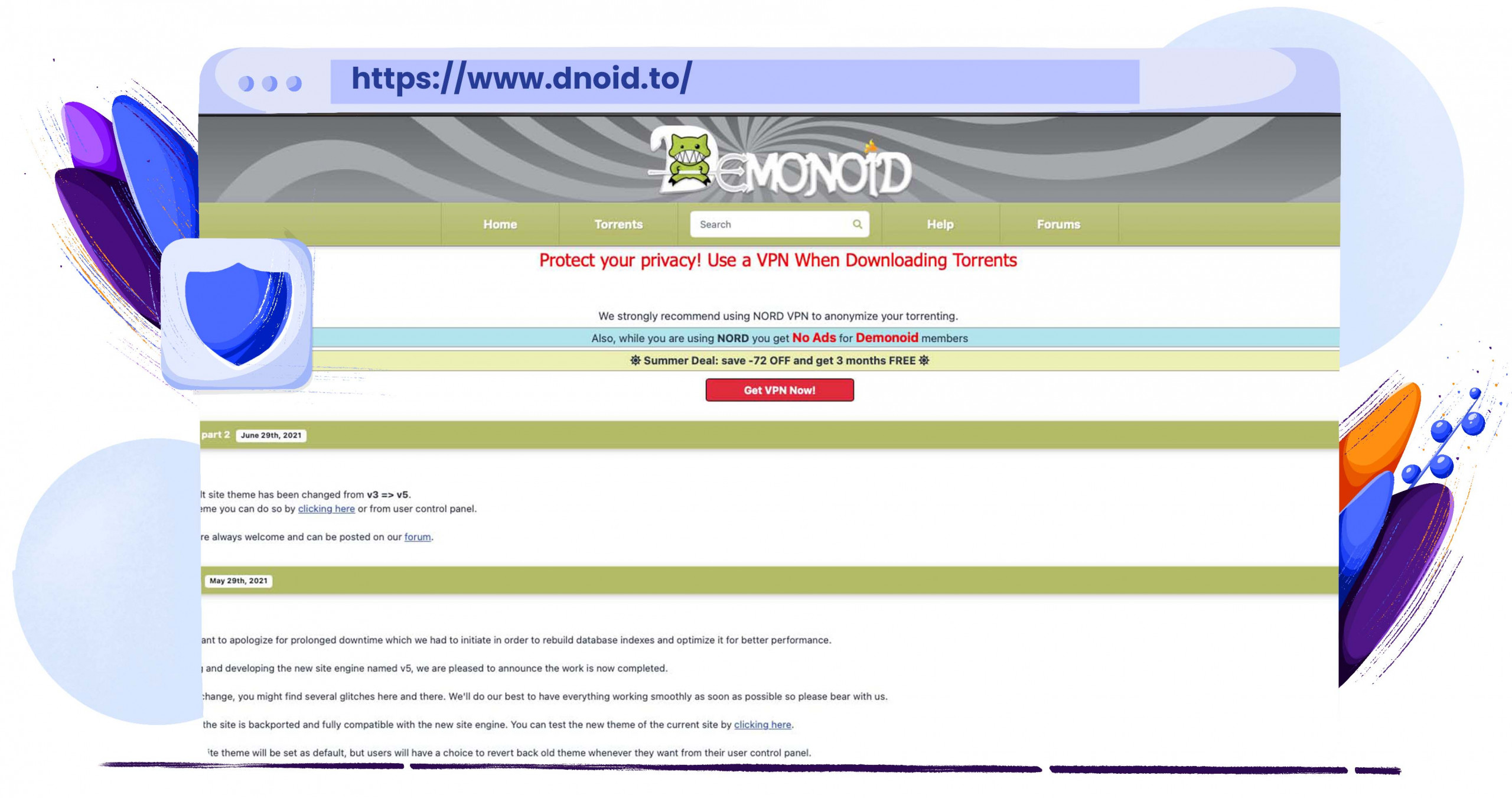 Kickass Torrents
Like the majority of torrenting sites, Kickass has been at war with authorities and has seen several time-outs. The site had remained down for years before its 2016 revival.
It best serves those of us who love being strung with interminable suspense to the end only to be disappointed. Yes, that was an overly complicated way of saying 'TV shows'.
In addition to the TV shows, it offers movies, music, games and a lot more.
The site also has a helpful community and basically just lives up to its name. One could almost say the Kickass Torrents came here to kick ass and seed torrents, and it's definitely not all out of torrents to seed.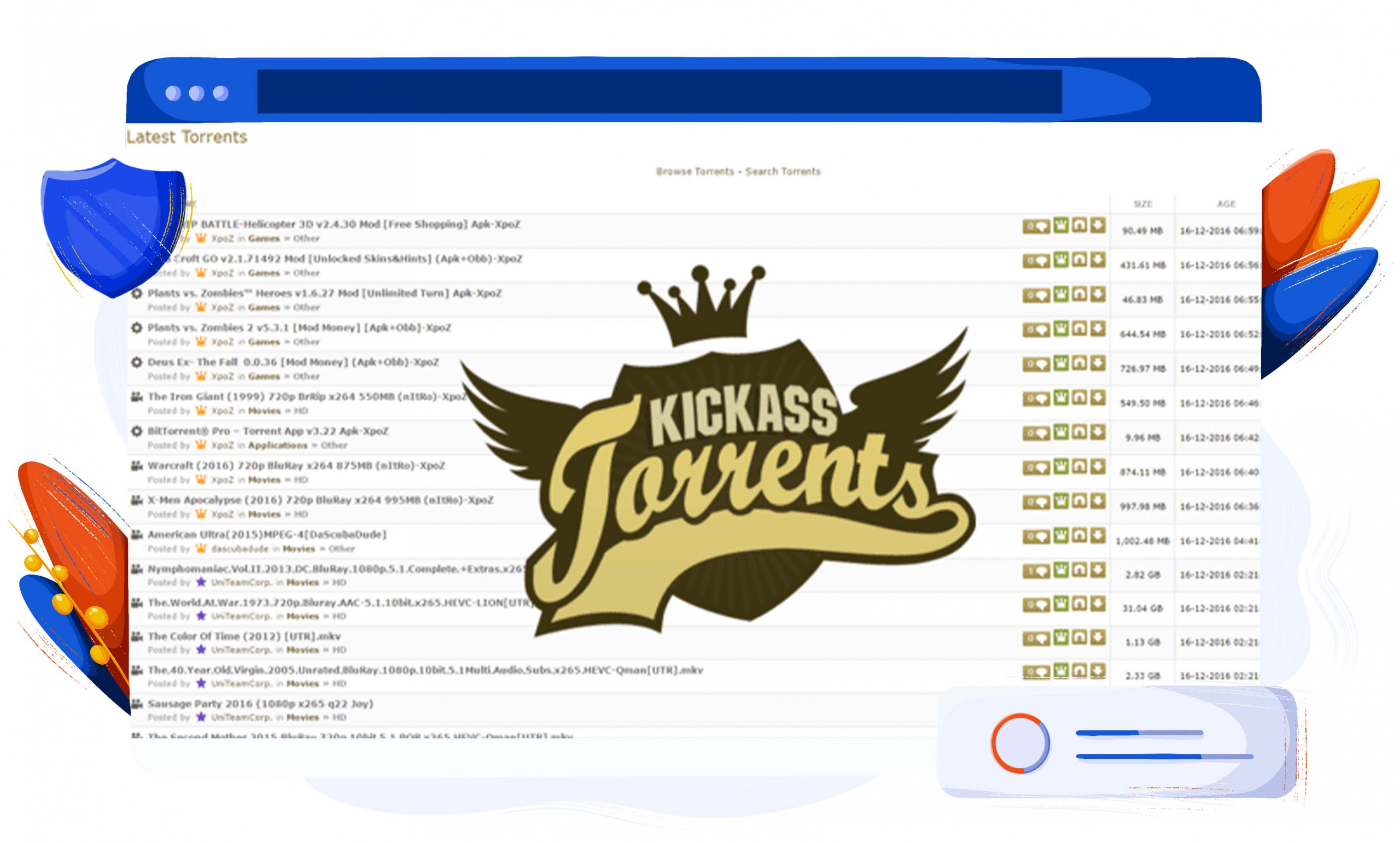 Zooqle
Not Google. It's Zooqle.
Zooqle sounds quite like Google (hence the joke, haha), and that's so because it is kind of like Google but for torrenting.
It boasts a good collection of movies, shows, and particularly games despite not being a standout household name.
Zooqle generally retains a balance between entertainment and software.
On the flip side, it could do better categorization of content, and a more interactive interface would do a lot of good.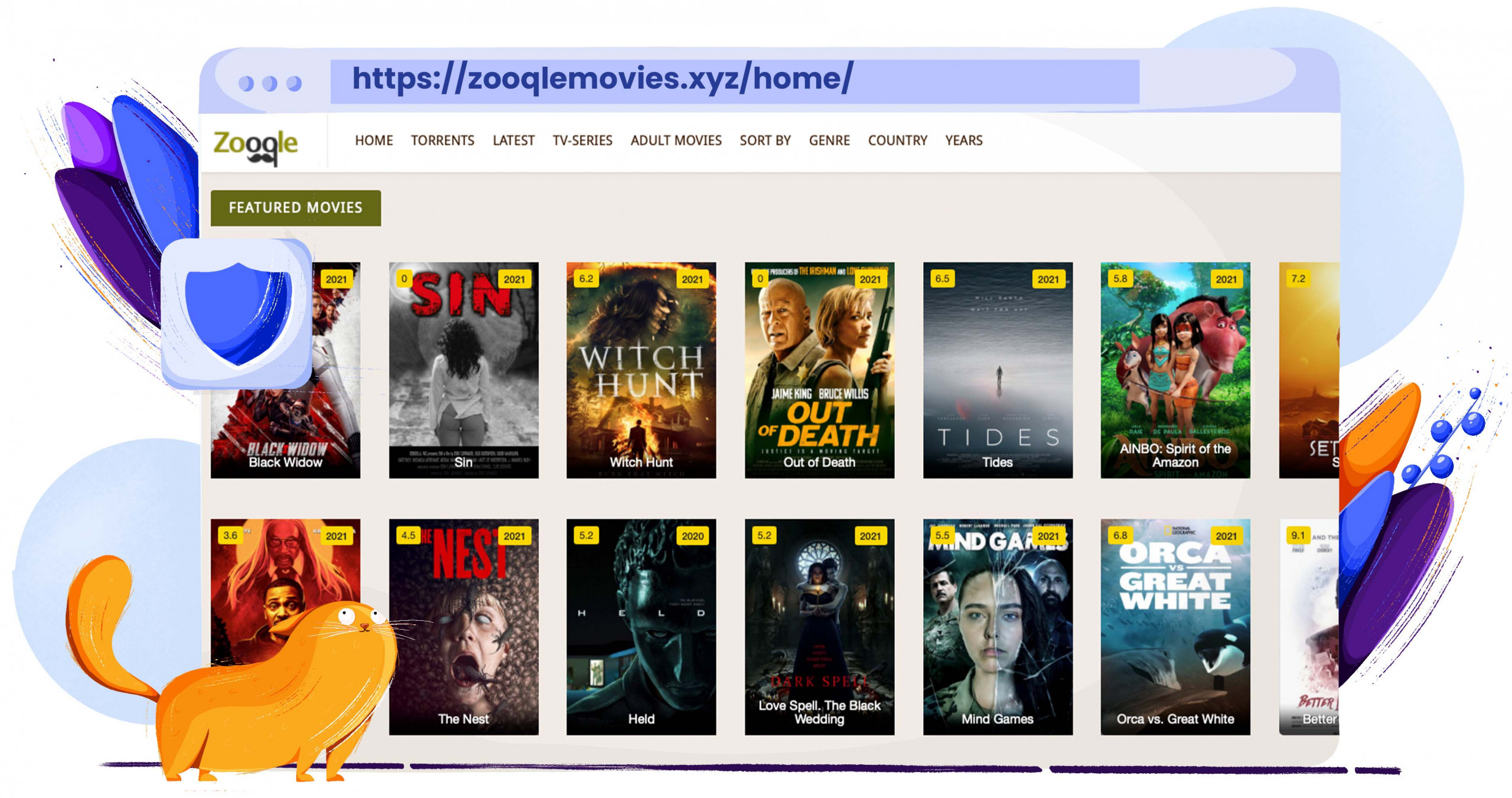 LimeTorrents
LimeTorrents has an impressive user interface with minimalistic features.
Navigating through the site is pretty much straightforward, even for the most basic user.
LimeTorrents hasn't been affected by downtimes as much or banned in too many countries. The site has consistently catered to its users by offering good torrent services, fair download speeds, and health-checked torrents.
Overall, it isn't a bad alternative to stick into your left pocket when all hope is gone.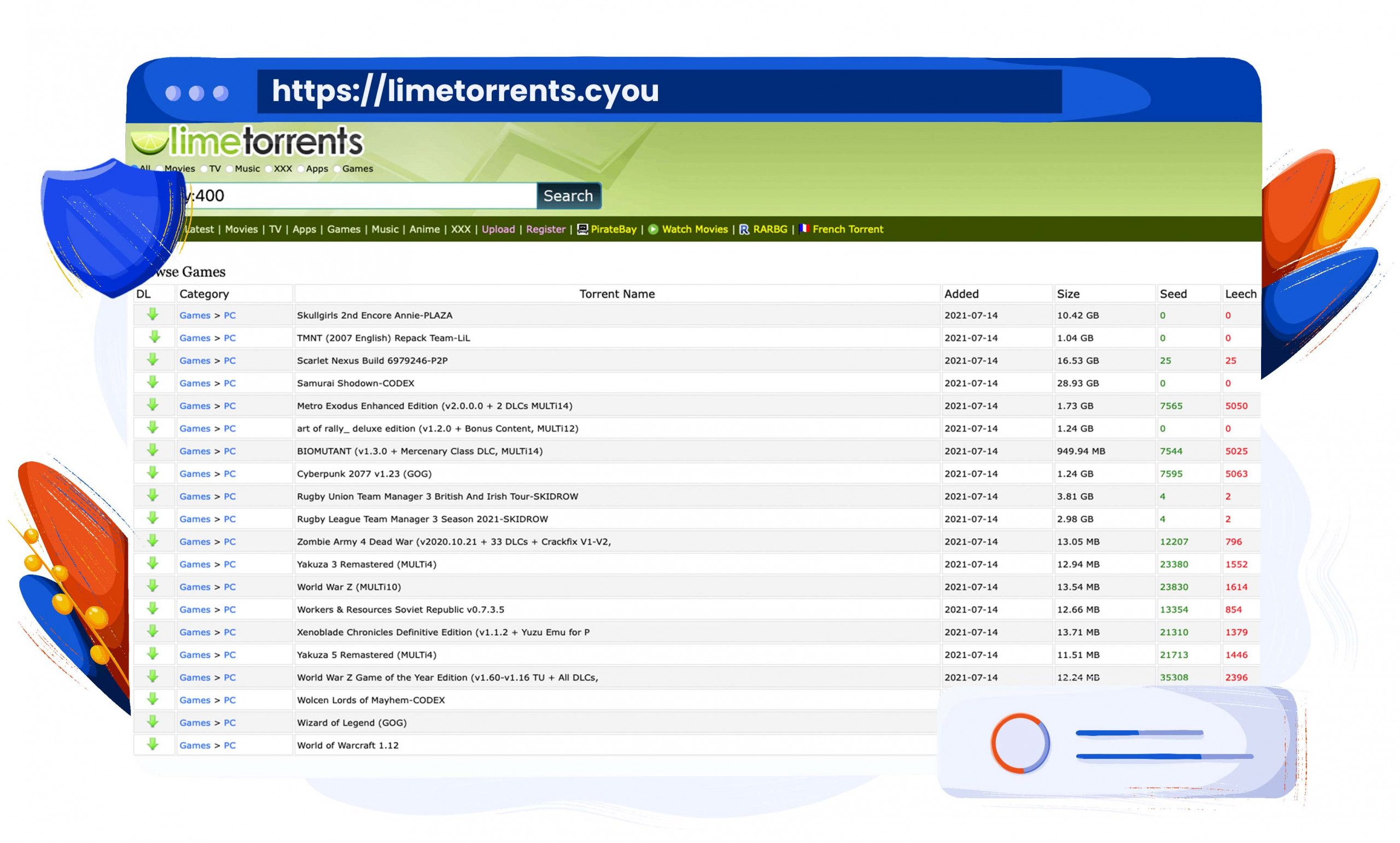 Library Genesis
Library Genesis is all about books. Students, researchers, writers, and even professors would tell you it never hurts to read a book or two.
Library Genesis allows users to share files on various topics, including research papers, comic books, audiobooks, journals, articles, and even images.
The site's UI is a bit of a hit and miss, but the content is wholesome with refined categorization such as year of publishment, ISBN, or even the publisher.
Furthermore, it has apps for your PC or android device and is definitely a solid and unique option to have around. Hey, we nerds want to torrent too, it's not all about Transformers movies and whatever bomb Gerard Butler is in this week.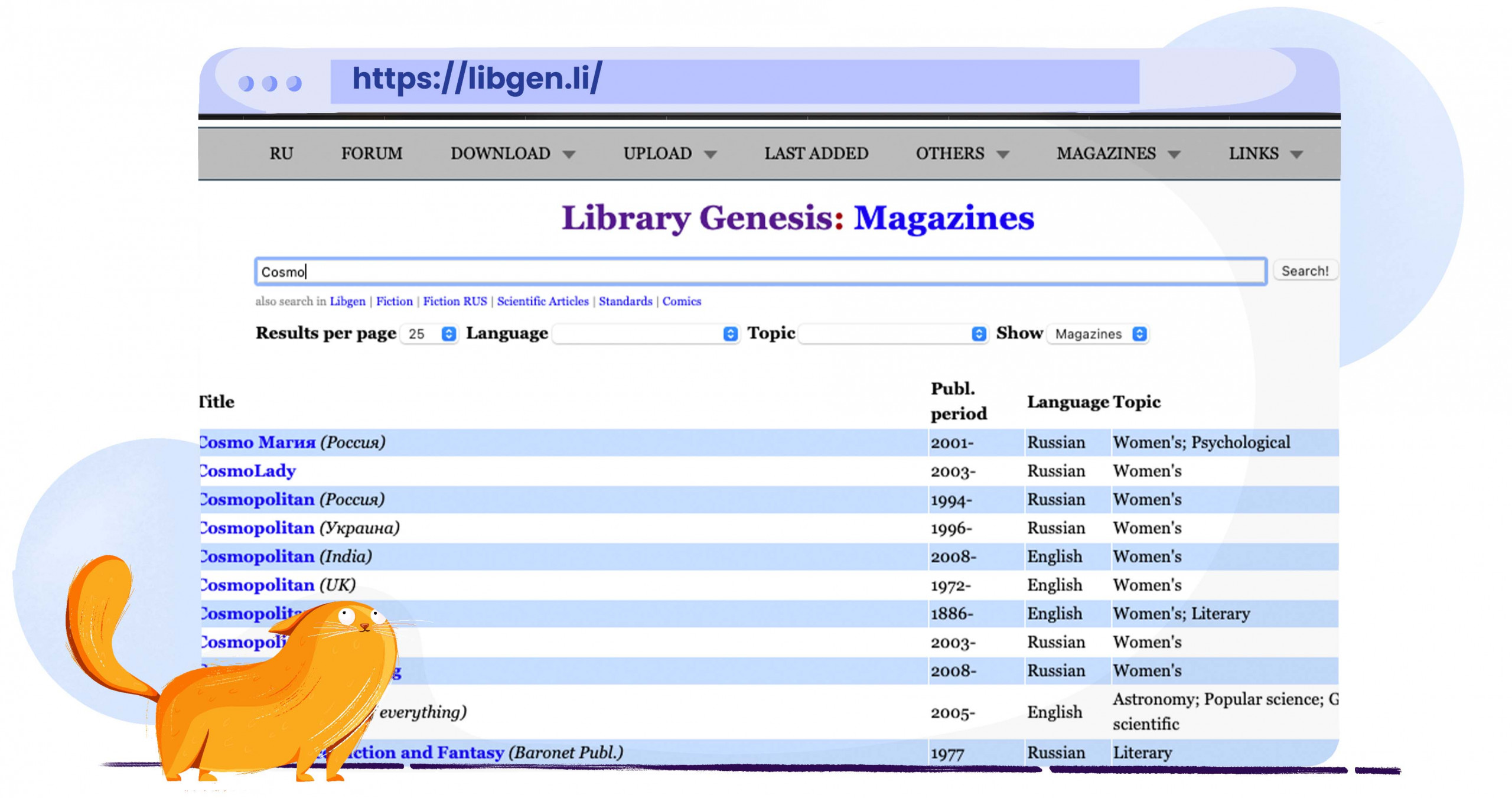 Safety first
At this point, most of the torrent sites straight up tell you this themselves. In order to be safe, hidden, or even be able to access those torrent sites, having a VPN these days is essential.


VPNs are an essential tool, even when you're not torrenting
We fear what you may have heard is "It would be cool to have a VPN when trying to access torrent sites".
No!
What we mean is that it's pretty much mandatory to have a VPN if you wish to access, use, and download from any of these, or any other for that matter, torrent sites.
What many fail to realize, that if a torrent site is blocked in your neck of the woods, it may very well be up elsewhere.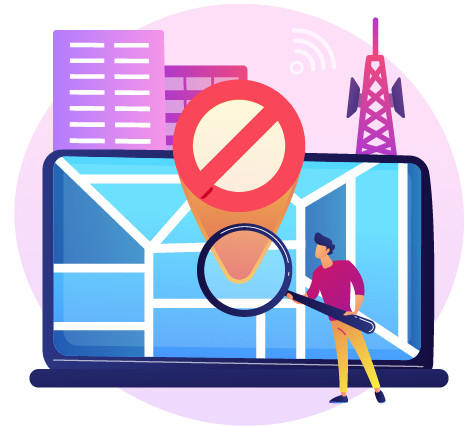 After all, not all of the countries have an aggressive anti-torrent disposition. Heck, some of them don't even block The Pirate Bay. And others might be blissfully not aware of that torrent site you've been meaning to check out even existing.
Besides, if you are going down this road, you probably don't want to get a fine in the mail, saying you owe an insane amount of money for downloading The Fast and Furious Movie 1687486, or whatever we're at these days.
What is the best VPN for the job?
A lot of VPNs like to talk a big game when it comes to torrenting. But very few actually manage to pull it off.
We particularly enjoy doing it with Surfshark, and here is why:
Surfshark is, how do we put this… well, air-tight, so no one will ever know where you were on the internet and what you were doing.
The VPN also has a multi-hop feature, which will relay your connection through a couple of servers. And it's very useful to put an extra server and double up on encryption when it comes to hiding your online activities.
We also like that it is very fast, which makes all the difference when downloading.
What's more, Surfshark has a very diverse server network and all of those servers are optimized for torrenting. This means you will always get your hands on some torrents.
Surfshark is one of our top VPN choices for many more reasons
Want to hear them all?
Batten down the hatches, mateys!
So there you have it!
With this is awesome, tried and true list of torrent sites that still stand strong under the winds of the high seas of copyright, you will never run out of content you need and want.
As always, remember to be sure of a mirror link before you actually click it. It wouldn't hurt to have your antivirus working overtime to ensure you are wholly protected. But hey, Surfshark comes with one, so you will always stay protected online. No matter where you set sale to.