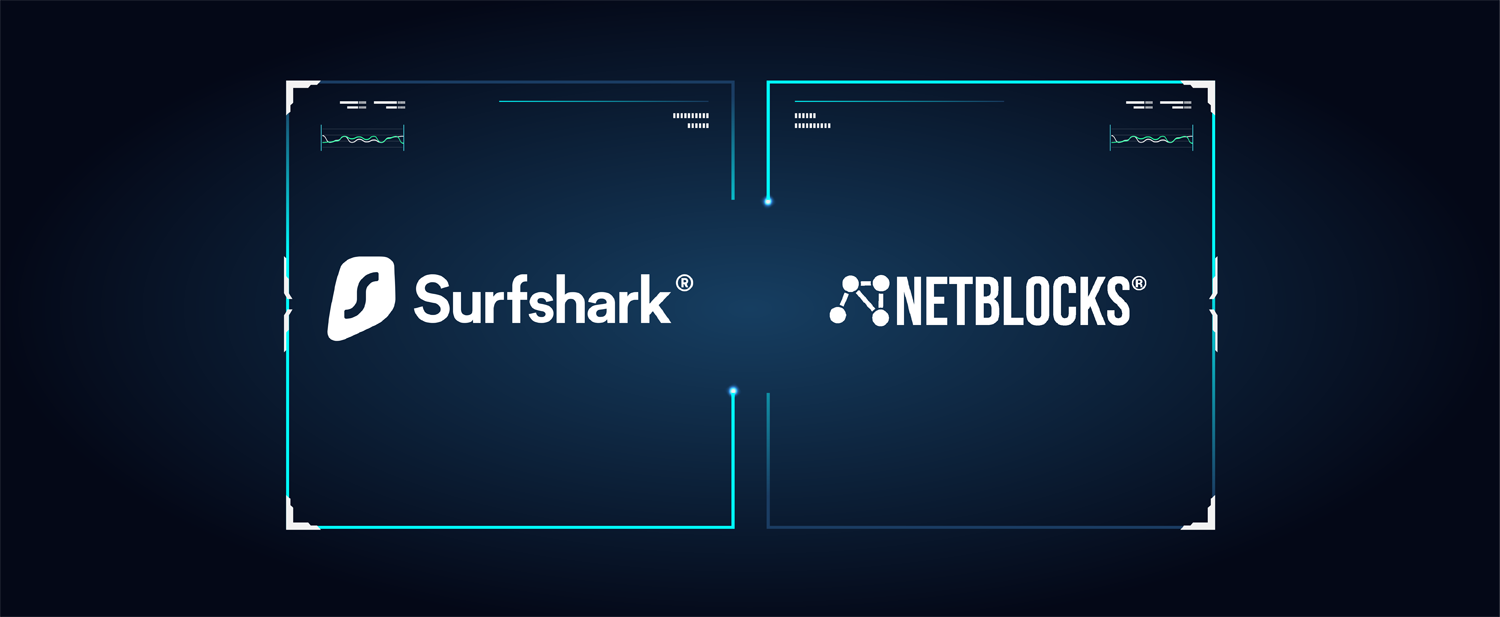 Surfshark joins forces with NetBlocks
Surfshark – one of the world's leading VPN providers owned by Nord Security – has joined forces with NetBlocks – a global internet censorship monitor – to better report and combat online restrictions.
The news of the new big partnership broke on the 1st of August. Surfshark being the third-biggest VPN provider, and NetBlocks being one of the web's most recognized block mapping tools, the two companies have decided to join forces in overcoming online restrictions in a growingly restrictive digital world.
In his comment about the partnership, the CEO of Surfshark, Vytautas Kaziukonis, said that the interests of both companies align, and by partnering up they can better combat online restrictions and censorship:
"With internet disruptions happening ever more frequently, we have our work cut out for us. Surfshark strongly believes in this mission, and alongside being a VPN developer, reports on such issues constantly, touching on country-specific issues, wider trends in censorship, and producing deep reports on the subject"
Want to know more about Surfshark?
Our massive review has everything you need!
Through this new partnership, the two companies hope to share their most relevant information, provide a better mapping of online restrictions, develop new tools to combat them, as well as raise public awareness of online censorship and ways to fight against it.
CEO of NetBlocks, Alp Toker, commented on the new partnership of the company:
"Surfshark is a valuable ally and we're excited to step up our relationship together to reach more users in support of cybersecurity, internet freedom and fundamental human rights around the world. In times of crisis, enabling seamless communications can support media freedom, protect democracy, and save lives"
In the last 7 years online restrictions have affected every third country in the world and over 2 billion people in 2022 alone. VPNs are considered to be the most effective and reliable tool to bypass online restrictions to date.