Best VPNs that actually work in Russia
It seems like a lifetime ago when the mention of the word 'Russia' brought only two things to mind: vodka and caviar. 
The narrative has changed in the weeks following the event that will forever define 2022. The country is now synonymous with different things, to say the least. It's been over a month since Russia's elites threw the world into chaos, invading Ukraine. The decision from Putin has had a knock-on effect over the last few weeks, including heavy bans and extreme sanctions.
And while the rest of the world is doing what they can to fight the new (is he new though?) tyrant of the 21st century, there is another war in that region – a war within Russia itself against and for online freedom.
Russia has blocked most of the very few remaining free news sources and outlets, as well as social media, stripping people of what little non-propaganda and online freedom they still had left. And this is what the county's government was aiming to do for years, so it helps no one.
With internet freedom becoming even more precious during this period of unrest, many Russians and those traveling to Russia have turned to VPNs. Last week, Reuters reported that the demand for VPNs in the country had soared following the ban on most Meta platforms. And with a ban on YouTube allegedly in the works, the VPN demand is only expected to grow.
And it's not like Russia was a light touch before that.
The almost complete ban on freedom of speech, heavy censorship, and unparalleled online surveillance have made VPNs a must for anyone living or traveling to the country.

Surfshark: Take back you online freedom!
Censorship on the rise: The new and unsettling reality for Russians
The Russian government has always dug up a reason for restricting access to the Internet, blocking news outlets, declaring something the enemy of the state, or banning something for anti-Russian propaganda. This has always been the case.
Over the years of Putin's bloody reign, truly free and independent media has basically become extinct.
There was also an internet firewall brewing under this guise of 'concern.' Long before there were any plans about launching an all-out war, Russia has begun taking steps to build an Internet that both had access to any user data the Kremlin might be interested in, and block everyone's access to the outside online world.
The invasion of Ukraine finally let the beast of censorship off its leash.
In today's Russia, there's none of that pesky little need to come up with half-baked reasons for blocking media outlets or sending people to prison for posting something on Facebook. There is no more Facebook.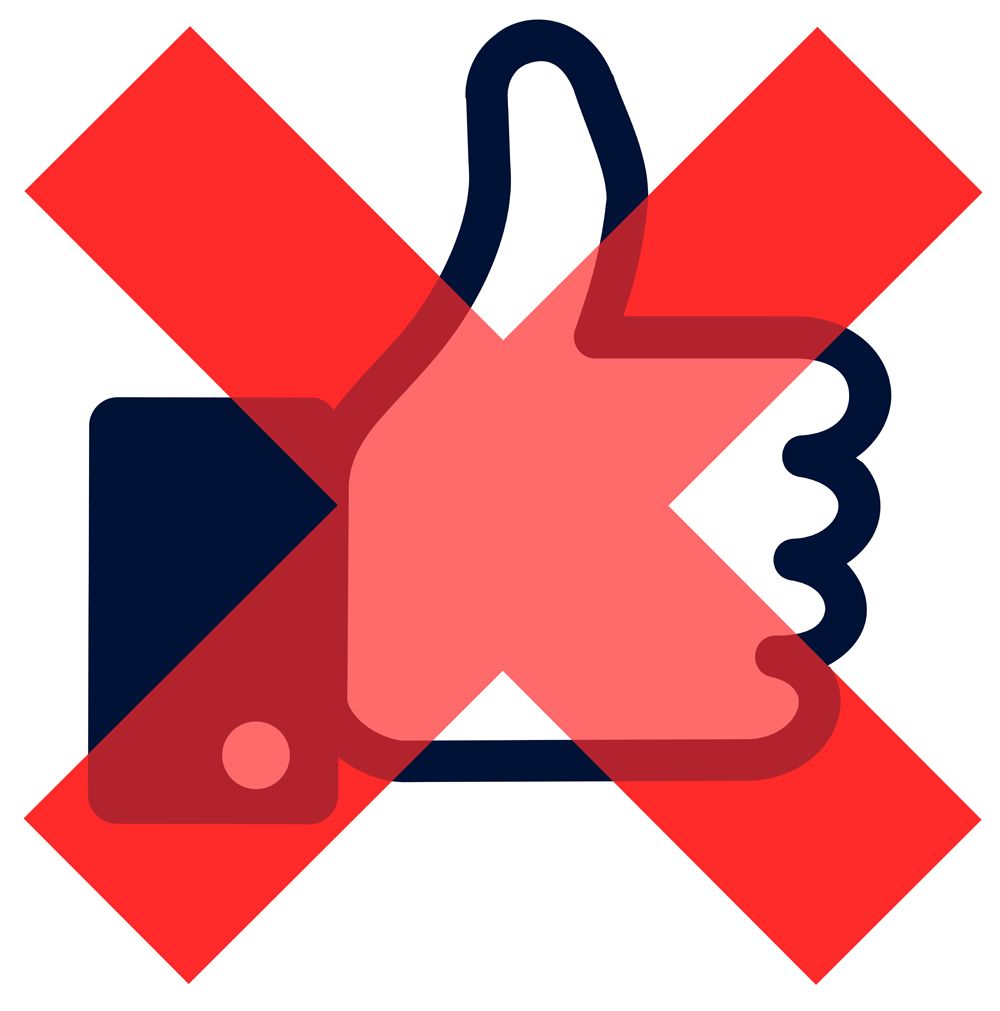 The latest ban on social media
Pretty much everything that isn't state-owned media is blocked. This includes free media sources, dozens of local websites, almost all foreign media outlets, Twitter, and Meta social platforms. Even parts of YouTube seem to be struggling as only chat platforms have been spared the wrath (so far).
As for the messengers that are still around, unless it's Telegram (which truly stood the test of flimsy Russian blocks) or some obscure privacy-nut messenger, Russian authorities have a backdoor. We wish we were kidding. Long before Russia made the news by starting a war, in 2016, there was a bill passed that made handing over encryption keys or installing backdoors an actual requirement to operate messaging apps in Russia. All, of course, to battle terrorism. Telegram was the only app that did not comply, as well as the app Russian officials miserably failed to block.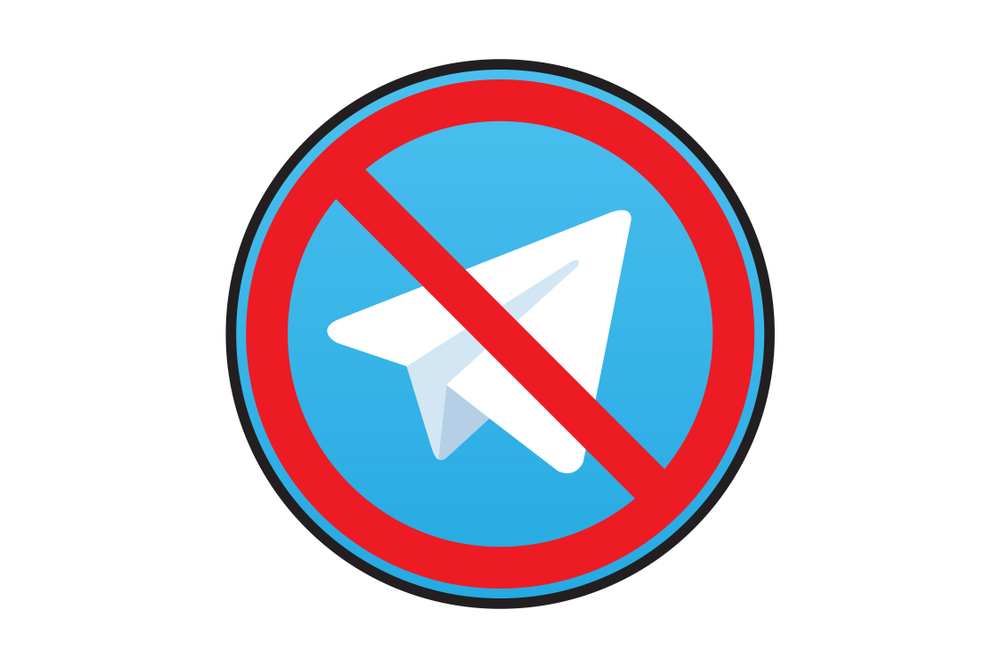 The need for online privacy…for everyone
It is a fact that online privacy in Russia has been deteriorating over the years. Online privacy or internet freedoms of any kind haven't been a thing for years. Decades even. And this, of course, has brought VPNs into the spotlight.
But while a VPN is a useful tool to have for everyone. In Russia having a VPN and not having one is the difference between having some privacy and some freedom, and being constantly spied on and fed lies.
---
Now, whether you live in Russia or are traveling to the country (not that that's going to happen anytime soon), you absolutely need a VPN.

Check out everything a VPN is
And what it can do for you!
It's not even about access to actual information, it's about having the luxury of watching Instagram reels and experiencing what some may call 'modern life.'
It is, however, not as straightforward as shopping for groceries (and even that's not really straightforward in Russia these days). VPNs have also been all but blocked in the country. So choosing one might be hard.
What makes choosing a VPN for Russia difficult?
There are a few things to note when choosing a VPN for Russia.
First of all, Kremlin has been at war with VPN providers for years – banning them, refusing them to host servers, and blocking them. This government scrutiny has made purchasing, downloading, and using a VPN in Russia an extreme sport. One that might not even seem doable at first glance.
This has also started a backward trend, where a lot of "VPN services" are being launched with the sole purpose of stealing user information. And since everyone in the country is looking to get a VPN, few people know how to tell trustworthy VPN services apart from malicious actors or simply insecure applications. This means lots of users falling victim to VPNs they shouldn't trust.
So, when choosing a VPN that would work for Russia, there are lots of factors one should consider. Starting from finding a service that actually works in the country, to making sure said service will not make things worse for you.
The right VPN should work in Russia and be unsusceptible to its ban. Right, this might sound unusual, but if a VPN is indeed banned in Russia, it might actually still be working fine.
It should also be able to give you access to blocked content, sites, and platforms.

Check out out top VPN picks!
That will definitely work for you!
Now, before you open up another tab and type 'is it a crime to use a VPN in Russia?' we have the answer right here for you. But the short version is: Yes, VPNs (and anonymous proxies) are legal in Russia.
The government has, however, limited the presence of VPN providers, and generally tries to make it so noone will ever be able to do anything anonymous online ever again.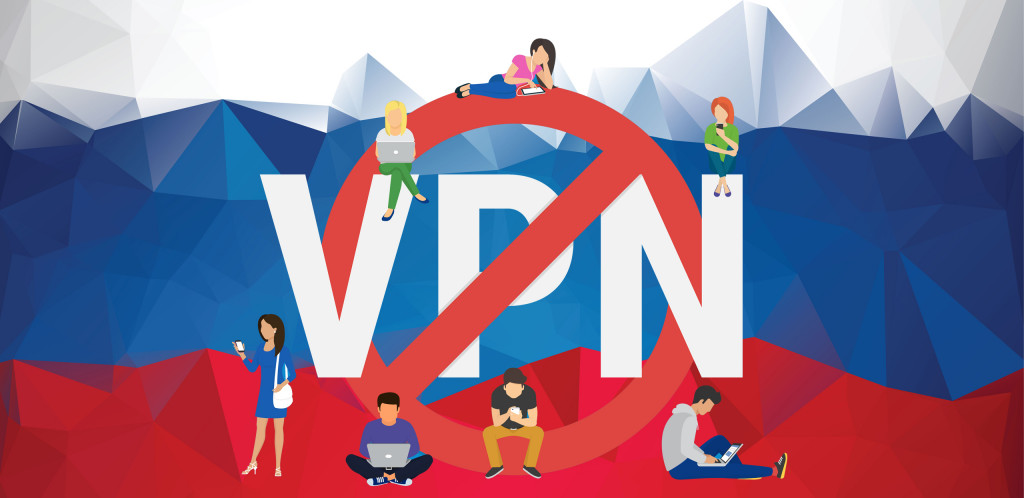 Russia and VPNs
Much like the rest of the country, Russia's internet space has fallen into authoritarianism. The country's government is taking daily 'necessary' measures to curtain access to websites, platforms, and services leaving the Internet a barren wasteland.
The situation is, indeed, dire as reflected by the country's latest internet freedom score of 30/100 on Freedom House.
The Federal Service for Supervision of Communications, Information Technology, and Mass Media (otherwise known as Roskomnadzor) instructed all VPN providers to restrict access to some sites in 2019. The agency also asked the providers to keep records of user activity. Many trusted providers objected to this order and opted to cease operating their Russia-based physical servers which also lead to their blocking.
Lucky for everyone that might be looking for a VPN to use in Russia, tyrannical regimes are generally pretty bad when it comes to software and everything online. Blocking VPNs – a piece of software dedicated to bypassing blocks, restrictions, and online censorship – might very well be a pipe dream.
As soon as Russia blocks a VPN, the VPN immediately comes up with solutions to bypass the block.
Some VPN providers are much better at this cat-and-mouse game than others. Which leads us to this next segment. 
The best VPNs to use in Russia
While we (or anyone else) couldn't go to Russia to test which VPNs work, and which do not, it is our job to know exactly that.
So, for the good people of Russia that still want to remember what freedom of speech feels like, we've gathered a list of our Top 3 best VPNs that definitely work in Russia.
To come up with this list, we've looked at multiple factors, including the standing of the VPN service with the local authorities, its server network, its capacity to bypass online restrictions, and, of course, its price, to make sure the service is actually affordable.
#1. Surfshark
Surfshark might be the underdog in the VPN world, but it's definitely our top pick when it comes to VPN services to use in Russia.
This might not be the biggest VPN name out there, but in this case, this might actually be an advantage. So Surfshark has a bunch of things going for it:
First and foremost, Surfshark is one of the few big VPNs that is not blocked in Russia. And this immediately puts it at an advantage.
This is also one of the few VPNs that host servers in Russia, which gives local users the best possible connection speeds and service.
The VPN has features specifically designed to fight online restrictions and blocks.
The NoBorders Mode, Obfuscation technology, and the Shadowsocks protocol will dismantle any of the Kremlin's restrictions with ease.
When the entire country is crushed under crippling sanctions, paying too much might not be in everyone's immediate interests.
Luckily, Surfshark is the most affordable premium VPN provider out there.
Want to know more?
We cover all of Surfshark's extensive functions in our full review!
#2. ExpressVPN
Surfshark might have a lot going for it, but if you don't mind paying a little bit more, then there are few VPNs that do online freedom better than ExpressVPN.
The VPN might be banned in Russia, but let's be real – Russia was not able to block Telegram, it is most certainly incapable of blocking the powerhouse of breaking down online restrictions that is ExpressVPN.
So if the price doesn't scare you off, here are just some of the things you get with ExpressVPN:
The provider comes with the best security and privacy features in the industry.
The VPN will keep you fully protected, and fully anonymous online, so no one will ever be able to see what you're doing online.
ExpresVPN has one of the most diverse server networks out of any VPN provider.
This means easy access to anything and everything you might want to access on the world wide web.
ExpressVPN might not have servers in Russia, but with the speeds it provides, you don't even need that.
ExpressVPN is known to be the fastest VPN provider in the world. And that's all you could hope for!
This provider is one of the few that supports local payment methods.
This makes it that much easier to purchase when just about every payment method in the country is blocked.
Check out everything there is to know about ExpressVPN!
Read up on everything this provider can do for you!
ExpressVPN is truly VPN technology perfected and brought to its absolute and impenetrable extreme. So you can't go wrong with something made to bring down barriers.
#3. NordVPN
Finally, there's definitely one of our old favorites – NordVPN.
NordVPN has been one of the leading VPNs in the world for years. And it was also the first one to get outright banned in Russia, after failing to comply with the government's demand to log user data. In the case of any VPN, this is a good thing.
But this doesn't mean NordVPN doesn't work in the country. When you've been around for as long as NordVPN, you can take down any ban out there. Hey, it works in China, so Russia has got nothing on this provider.
And here are just a few key things you get with it:
The biggest sever network out of any VPN providers.
This means a guaranteed way of escaping the country if only virtually.
NordVPN might be banned, but bypassing bans is exactly what it does best.
What this means is that NordVPN will give you access to anything and everything you might be looking for online.
Lots and lots of features designed to keep you safe, free, and anonymous online.
NordVPN is packed to the brim with ground-breaking VPN technology created specifically to keep you safe and untraceable online. Double VPN, Onion-Over-VPN, Obfuscation and much more make browsing with NordVPN as private as it possibly can be.
Find out everything NordVPN can do
Read our incredibly in-depth review!
NordVPN falls in the exact middle between Surfshark and ExpressVPN, but that doesn't mean it's in any way worse than the other two. Budget-friendly, extremely user-friendly, and absurdly strong, this is definitely one of the tyranny-killing VPNs!
You won't be Putin jail for using a VPN [doing our best to keep it light here]
Mounting tensions and blurred lines around VPN legality are typical concerns for any netizen. But they are only concerns and nothing more.
As far as the clampdown on VPNs is concerned, Russia primarily targets VPN providers and not users. 
But it shouldn't matter what the Russian government tries to do. What matters is what it can do. And that's definitely NOT restricting user access to those three VPNs. Nor is it restricting human rights and freedoms.