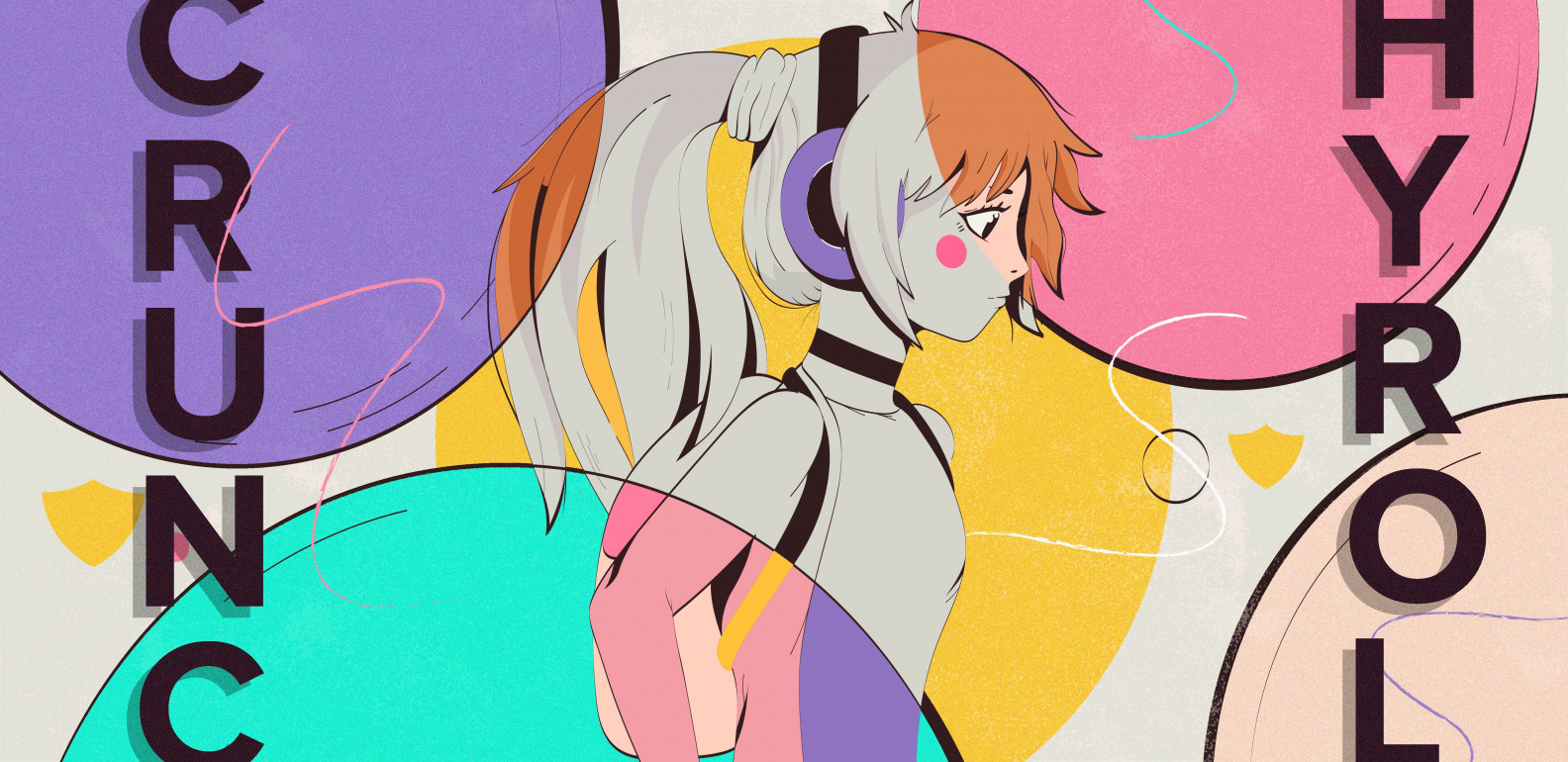 Best VPN Services for Crunchyroll
If you are crazy about anime or Asian TV, Crunchyroll is what you need. It is a streaming service that offers thousands of anime titles, manga, ranobe, doramas, games, and more. Here you can find the series that were broadcasted on the Asian TV right on the same day with a delay of just a few hours, but with translation (English subtitles or voice acting).
The service was launched in 2006. Nowadays Crunchyroll is considered to be the largest anime library online. In 2019, the Crunchyroll Originals-branded video service began producing its own anime series: Tower of God and God of High School were the first.
The anime is free to watch on Crunchyroll, but with ads and far worse quality in comparison to a paid subscription. Also, if you want to binge ongoing (the series that has not yet been fully released) and new episodes which are released every week, then you can watch them for free only after 7 days. For example, if a new series of Boruto was released in Japan today, they'll become available for free on Crunchyroll not earlier than in a week. Alternatively, Premium users are allowed to access the content the same day.
If you're not ready to buy a subscription, you can try Premium for free, but only for 14 days. Besides, every 30 days, Premium subscribers receive two 48-hour Guest Passes that can be shared with friends.
Why do you need a VPN for Crunchyroll?
Streaming sites like Crunchyroll are trying to expand their presence in new countries. Unfortunately, geographic licensing agreements often gets in the way. This is why an Indian viewer will have access to several hundred fewer shows than a US citizen.
Once Crunchyroll detects that you are connected from another country, it gives you access to a smaller library. No matter if you spend on the Premium account as much as US anime fans, the service will still cut the number of titles according to your location. If you need more information about other VPN uses, read the article What is a VPN?
VPN is your personal IP hider and the key to the whole Crunchyroll video content. Whether you are an American who follows the show while visiting Germany, or you are from the Netherlands, you'll have access to everything.
Most popular anime on Crunchyroll
Almost anything can be found in the full Crunchyroll library, from Sailor Moon and One Piece to Pokémon and Naruto. Just take a look for some top anime that you can easily find on the site:
Dragon Ball is one of the most famous manga and anime series around the world. The influence of this work on the modern shonen genre is felt to the present day. The manga was produced from 1984 to 1995 and was published in 42 volumes. On its basis, two TV adaptations, one TV sequel, 13 animated films, and many games were created. The products of this franchise have been successfully releasing to this day.
The story tells about an ancient legend about seven magic pearls, and if you collect them, you can summon the dragon Shenlong, who will fulfill any desire. Such pearls are scattered all over the world because, after each use, they fly to all directions and turn into stones for a year. Thus, it may take years and years to put them back together.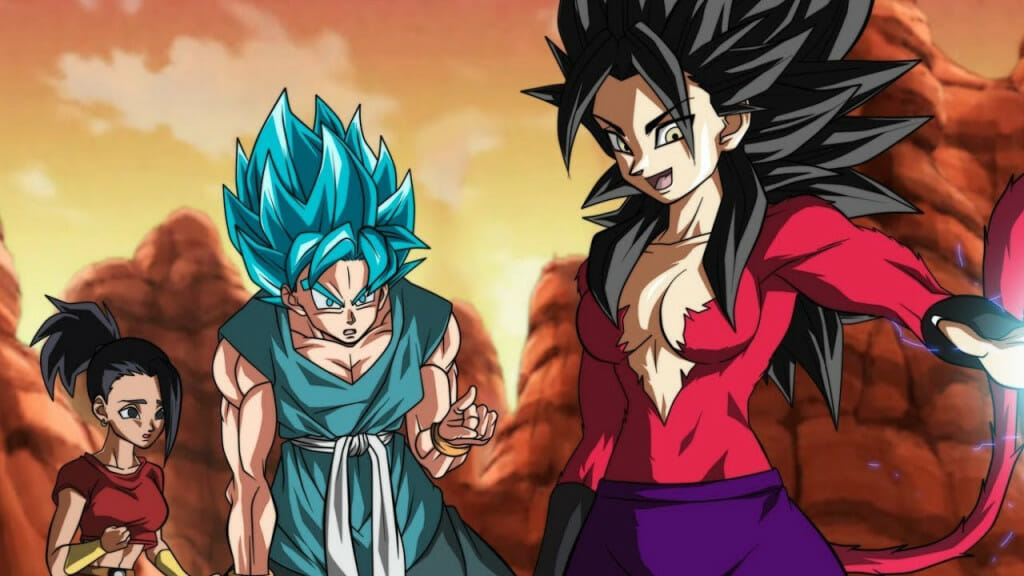 Haikyuu!! – a manga about a school volleyball team, that has been published since 2012. In 2014, an anime adaptation was created, which is considered one of the best sports anime. The creators with great diligence and attention reacted to the creation of episodes about their favorite sport. High-quality art, great music, vivid characters, dynamic plot, and inimitable motivating atmosphere – this is what viewers get from watching Haikyuu!! online.
Date a Live is an original ranobe series, and on its basis, several seasons of anime, OVA episodes, and video games have been created since 2013. At first sight, it seems like a classic harem with mystical girls. No matter how hard the creators tried to fill Date A Live with fan service and traditional cliches, the story turned out to be quite intriguing and sometimes even breathtaking. Date A Live compares favorably with the huge number of harem anime. The franchise is insanely popular in Japan (as well as among cosplayers around the world).
Best VPN for streaming Crunchyroll
To get access to the full Crunchyroll anime list, you need an effective and reliable VPN. We have prepared a selection of services that are guaranteed to help you bypass geographic restrictions:
Ivacy VPN is, probably, the top VPN for Crunchyroll. Accessing the best Crunchyroll anime through Ivacy VPN is not a problem. Ivacy is well suited for users from both European and Asian regions. The interface offers four categories of use: browsing, downloading, streaming, and unlocking. So you can choose one of the modes according to your wishes for better efficiency. For higher productivity, Ivacy VPN uses different types of servers for different tasks.
IPVanish is a VPN with great functionality and extensive website unblocking options. Users love it for its fast speed and easy settings. The provider owns over 850 servers in 60 countries, so it can be used for access to other streaming services like Crunchyroll. This service works stably in China, despite the blockages. A convenient scalable map lets to choose the fastest server for streaming. IP Vanish supports all device types, providing high-speed and unlimited access to Crunchyroll from all over the world. In most cases the service does not slow down the connection speed. Moreover, it can make it even higher if your ISP sets restrictions.
Surfshark is another VPN which convinces Crunchyroll you're in the U.S. when you are watching anime, for example, in Canada or Italy. Just choose the American server and enjoy your favorite video! Surfshark uses OpenVPN and IKEv2 protocols, encrypting data with AES-256-GCM. You can use devices running on Windows, macOS, Linux, iOS, Android, Fire TV Stick, as well as extensions for Chrome and Firefox browsers.
Private Internet Access (PIA VPN) allows you to run a speed test on the selected VPN server to understand how effectively it works. Also, you can see its bandwidth statistics. So all you need to do is to connect to the fastest American server, unblock all content on Crunchyroll and enjoy watching without any delays.
Best way to watch anime online
Crunchyroll is the legal and fast service to watch tons of anime titles. Many people randomly choose a VPN provider that doesn't really work or turns out to be too slow for streaming. So feel free to bookmark our articlese representing the best VPNs to unlock the full Crunchyroll library.