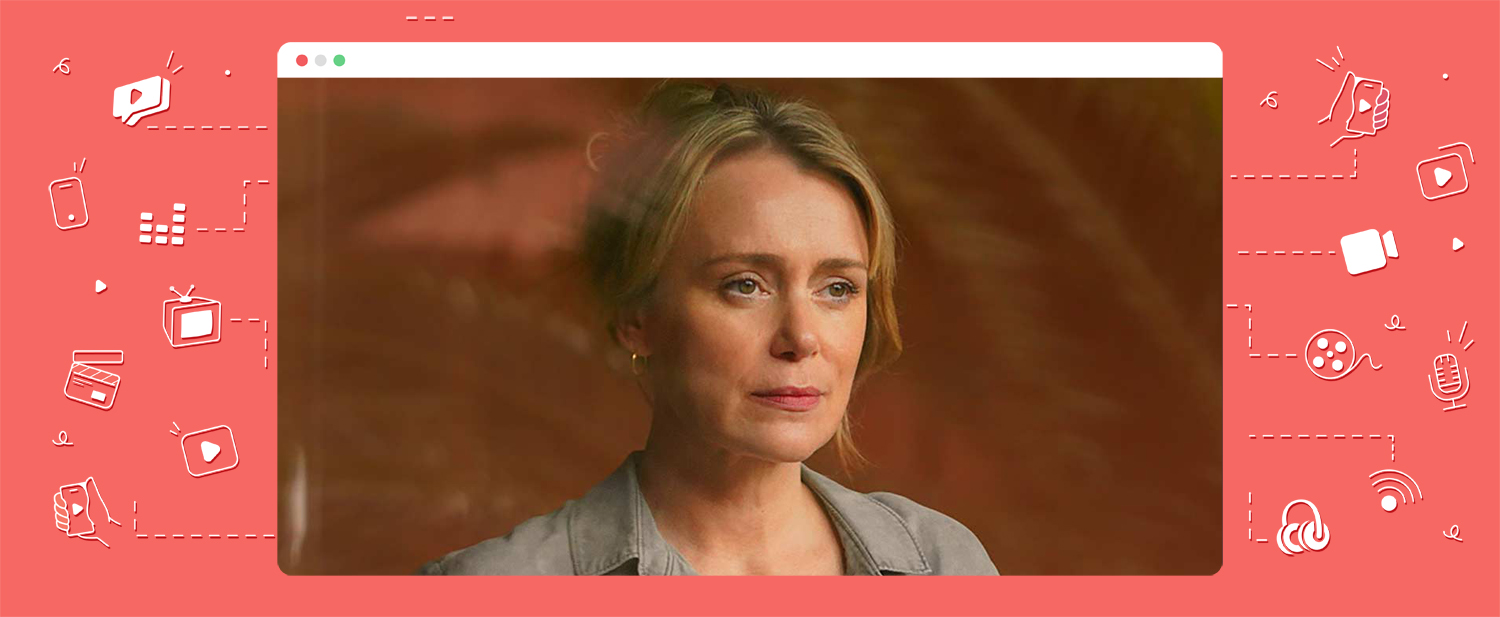 How to stream the Crossfire series for free
Crossfire just might be the next best series to hit the small screen. And it definitely has something to do with that deeply engraved fear all of us have that things just can't be going well.
The story of the new BBC series revolves around a family taking a vacation in the Canary Islands. The lead, played captivatingly by Keeley Hawes (The Missing, Bodyguard), is trying to keep her marriage from falling apart and get her life back together. However, soon she has to fend for her, and her family's life as gunmen attack the resort.
We're going to keep the spoilers to a minimum because this is a miniseries that everyone should check out for themselves. Filled with as much action as it is with drama, heart-pounding and chilling moments, as well as genuine modern issues that make you think, this is the series you should definitely fit into your autumn bingeing list.
Convinced? Great! But streaming the series might not be as easy as booting up Netflix. So we're here to take you through it!

Stream Crossfire for free with ExpressVPN!
Where can you watch the Crossfire series?
Believe it or not, not every show is produced in the US. And Crossfire falls into this category.
Crossfire is a series made by BBC. And this doesn't just speak about the quality of the series, it also means that the show is streamable exclusively on BBC's own streaming platform – BBC iPlayer. The best part about it is that BBC iPlayer is completely free, which means Crossfire is free!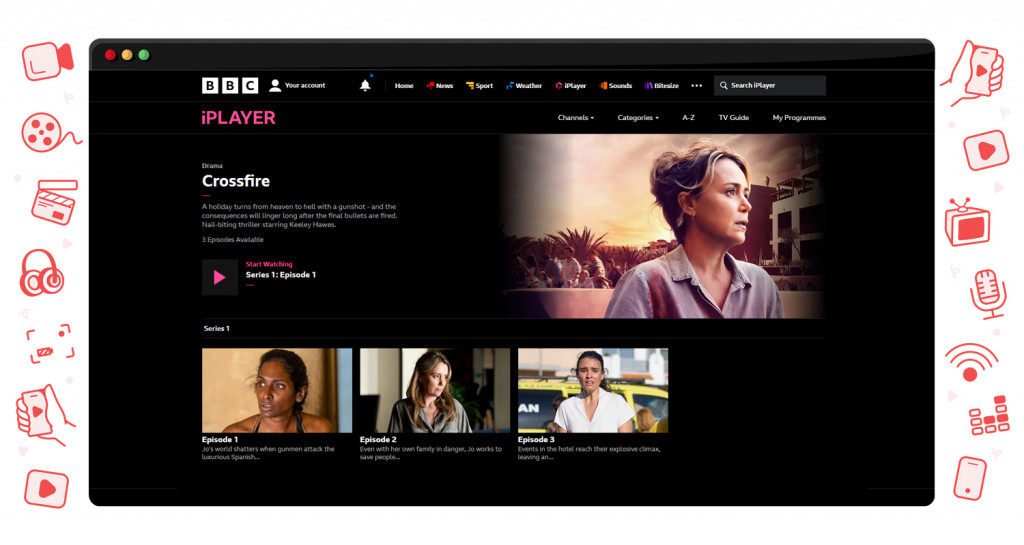 Sounds great, doesn't it? Well, don't get too excited just yet, because BBC iPlayer is only available in the UK, which means Crossfire is only available in the UK.
So what now? Do we give up? No, we get crafty!
Want to know more about getting BBC iPlayer?
Check out our full guide to this amazing streaming platform!
How can you watch Crossfire on BBC iPlayer outside the UK?
In order to be able to enjoy the Crossfire series right here and now, you don't have to do anything particularly difficult, tough, or complicated. Like any job well done, all you need are the right tools!
What tools may we be speaking of? Well, then it comes to streaming restrictions and nasty geoblocks, there's but one tool you should be turning to. And that's a VPN!
However, BBC iPlayer isn't any stranger to VPNs either, as it has been ramping up its geoblocking game for a while now. And this is exactly why you can't grab just any old free VPN out there. You wouldn't want your viewing pleasure to be cut in the middle of the first episode now, would you? So you have to go for the best VPN provider there is. And the best, in this case, is definitely ExpressVPN!
ExpressVPN is one of the few VPNs out there that are as committed to breaking unfair streaming restrictions and geoblocks as they are to online security and privacy. And for you this means that it works perfectly with BBC iPlayer, giving you all the streaming action you can handle.
It's also extremely fast, which might not seem like much, but when it comes to streaming, speed makes all the difference.
Plus, ExpressVPN is very easy to use. So even if you're new to VPN technology, all of its protocols and complications, there's but one click that stands between you and streaming the Crossfire series!
Want to know more?
Check out our complete ExpressVPN review!
Getting BBC iPlayer from anywhere: The complete guide
Getting BBC iPlayer outside of the UK isn't anything special. But we're not about to leave you stranded. So here's every step you have to take in order to start streaming Crossfire now:
First, get ExpressVPN, download, and install the app on your device. Lucky for you, ExpressVPN also has apps for nearly every device ever created, so you can choose whichever way you prefer to stream your content.
Next, launch ExpressVPN and connect to one of the provider's servers in the UK.
Head over to the BBC iPlayer online streaming platform and apply for a free account.
In order to complete your registration, you are going to have to provide the platform with a local postcode, so here are a few so you don't have to look for them: CB3 9AQ, BN6 9JZ, MK77 1NS, SN10 3AX, L10 6LB.
If promoted about having a local TV license, simply click 'Yes'.
That's it, time to enjoy the newest, hottest series and much more.
Fancy a thrill? Then this series is for you!
Crossfire might not be the Handmaid's Tale, but it's definitely a series worth checking out!
The series is already a hit in the UK, so you needn't wait for it to reach your neck of the woods. Just grab yourself ExpressVPN and stream the newest hit show right now completely free along with everything else BBC iPlayer has to offer!
Enjoy!