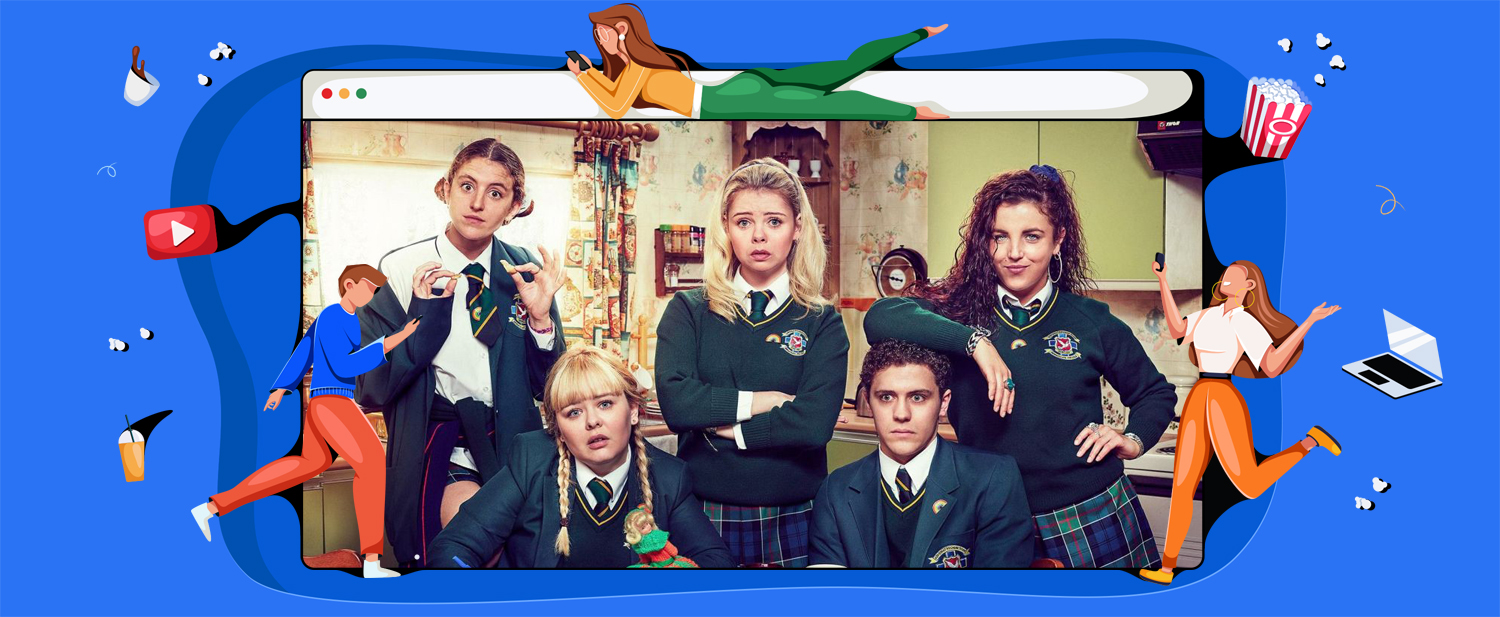 How to Stream Derry Girls Season 3 Right Now?
The wait is finally over and the hilarious Derry girls are back on our screens but sadly, for the last time.
The highly-anticipated third season, whose filming was delayed by COVID-19, is here. The first episodes of the final season are already out and running, and what can we say, but: The wait was well worth it!

Can't wait?
Get ExpressVPN and stream Derry Girls right now!
How are things looking in the new season?
Nothing has changed on the cast side. Saoirse-Monica Jackson is still playing Erin, while Louisa Harland is back as Orla. Jamie-Lee O'Donnell (Michelle) and Nicola Coughlan (Clare) are also in the mix. Dylan Llewellyn (James) and the rest of the gang, including Tara Lynne O'Neill (Ma), are all part of the six-part series.
The comedy's series three premiere was exactly what we had been waiting for after a lengthy hiatus of over three years.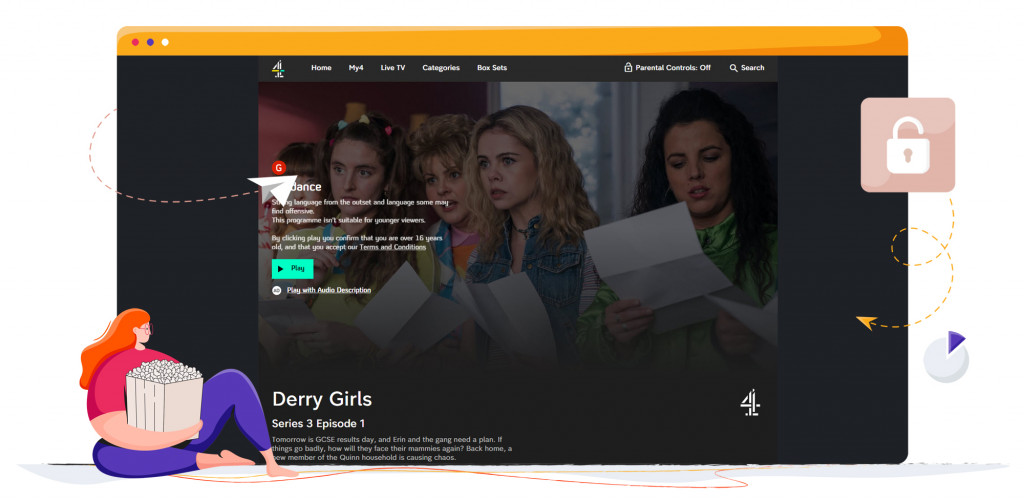 The highlight of the first episode wasn't even in the plot but rather a cameo appearance from one of Hollywood's finest. We won't reveal who, but here is a hint – he is Irish and well known for one of the most iconic lines in movie history.
"I will look for you, I will find you, and I will kill you."
Surely, you don't have to be a movie buff to know who that is. In a move that caught viewers by surprise, he was handed the character of a chief constable who interrogates the girls after they're caught in school ground past time.
We'll not be dropping any more spoilers, but best believe you won't be disappointed when you watch it!
Speaking about watching, we have prepared a guide on how you can enjoy the whole season as it airs. Ready?
Is 'Derry Girls' on Netflix?
While the past two seasons are available on Netflix, we can only expect the third one to drop on the platform no earlier than summer.
That is, of course, no good as by then everything will be spoiled and nothing will be new.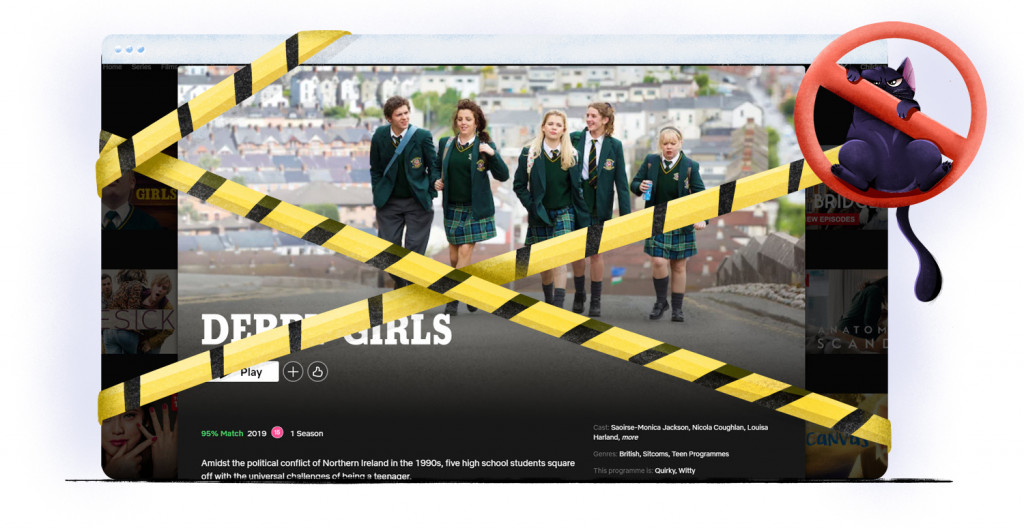 What if we told you though, you can watch the show's final season right now? Better yet, we will show you how to watch it all – for free!
All you need is to know where it's streaming and how to access the platform!
Where can you catch Derry Girls season 3 right now?
Lisa McGee's masterclass of a comedy found a home on UK's Channel 4 – where it airs exclusively. New episodes of this award-winning show will continue running weekly. So if you are a fan, that is the place to be to catch all of the episodes as they air!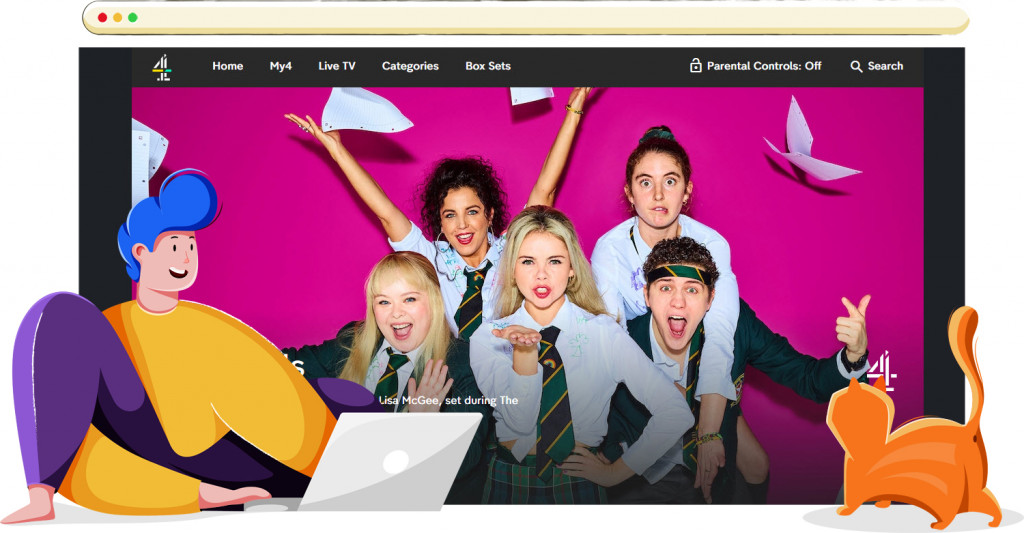 We come bearing good and bad news for you.
We'll start with the good: the streaming platform is free if you can subscribe. The bad news is that Channel 4 is restricted outside the UK.

Want to get Channel 4?
Check out how in our complete guide!
This means if you live outside the UK, you can't get direct access to the platform, but we have a fix for that.
So how do you access Channel 4?
To watch this heartwarming comedy show on Channel 4, you need to be in the UK.
Now, there's only one thing that can get you – or at the very least your device – there faster than a 747 and that is a VPN. However, Channel 4 has been ramping up security lately and you might as well go for the best in the market for the best experience. What's that? Oh, that one's easy – it's ExpressVPN!
There are lots of reasons to trust ExpressVPN with your entertainment, but we will try and contain ourselves to just the key features:
ExpressVPN isn't just about online security, it's also great at streaming. And unblocking UK's best streaming platforms is one of the things that this provider does like no other can!
ExpressVPN has the absolute bests speeds in the industry, which is a must-have if you want to follow the lives of the four teenage girls and the English fella James.
In addition, ExpressVPN is reliable, so even if something stops working mid-stream, you know this provider will have your back and solve all of your issues in minutes!
Need some moe convincing?
We have everything you need to know in our review!
Getting Channel 4 outside the UK
Now that you have the best VPN for the job, here's a very easy setup guide, that will get you streaming in no time:
Launch ExpressVPN.
Connect to one of the provider's servers in the UK.
Head on over to the Channel 4 website and create a free account.
You will be asked for a British postcode, but this is just a formality, and you can use one of the many postcode generators to fill that particular gap in your application.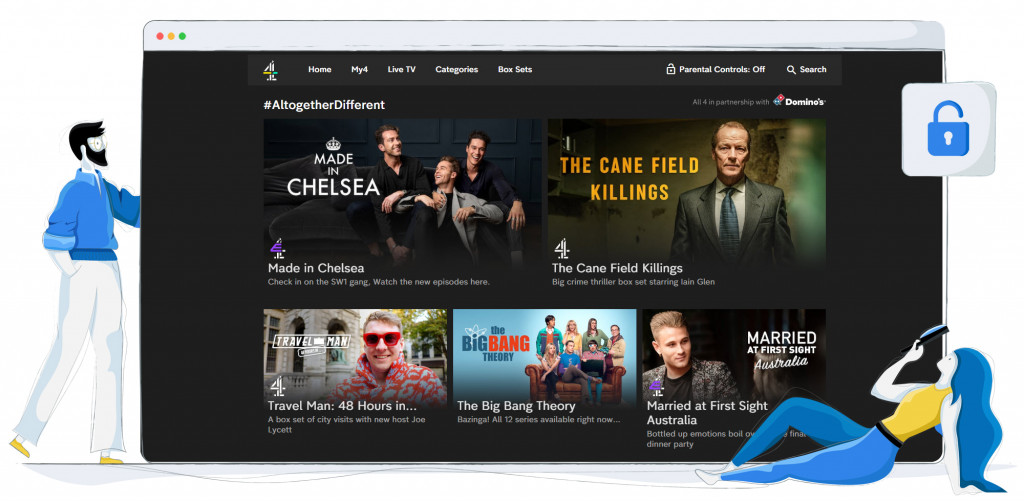 That's it! Sit tight and wait eagerly for a new episode every bloody week!

Don't say knickers in front of your father, he can't cope!
McGee's hit sitcom, packed with raunch humor and witty one-liners, has run its course – rather will have by July. There's a little consolation that it will be going off on a high note, judging by the first episodes of the third season. 
So far, Derry Girls has been received well by viewers both in and out of the UK. As one of Channel 4's successful comedies, it comes as no surprise it has raked up a high viewership.
In case you were waiting for one, here's the sign that you need to catch the next episodes when they air. Just don't forget that ExpressVPN is your ticket to Derry if you want to be part of those tuning in. We know you do!