MX Player is one of the largest and most popular streaming service providers, gifting a wide range of content to people living in India.
The streaming platform is famously free and is supported by ads, which is as good as free streaming gets. MX Player is best-loved in Bhārat for its consistency, quality, and uniqueness in content.
But really doesn't say much about how much content, movies, TV shows, series, channels, music, Bollywood and Hollywood goodness MX Player has to offer every user who is willing to tune in.
So grab your saree and let's get right into that.

Discover everything MX Player has to offer with Surfshark by your side!
What's on MX Player?
The platform boasts over 150,000 hours of content stacked up in its catalog. Its content is offered in different languages, including English, Hindi, Punjabi, Tamil, and Telugu.
Indian content ranging from movies to TV shows is always fascinating, and we all love it, or at least most of us do. That is primarily the kind of stuff you will find on MX Player.
Adding to the fact that the service has its original shows, it's a given that you'll enjoy what it has to dish out.
Movies
As you'd expect from such a top streaming platform, there are many interesting titles ranging from Hollywood hits such as Morgan Freeman's Olympus Has Fallen and Venom, to Bollywood derivatives like Patel S.I.R and Paltan.
The best part about the platform is that nearly every movie is dubbed in both English and Hindi. So whatever you crave, you've got it!
MX Player also collaborates with several mainstream companies such as Sony Entertainment, Paramount Pictures, Goldmine, FilmRise, and Screen Media Limits to offer highly rated movies.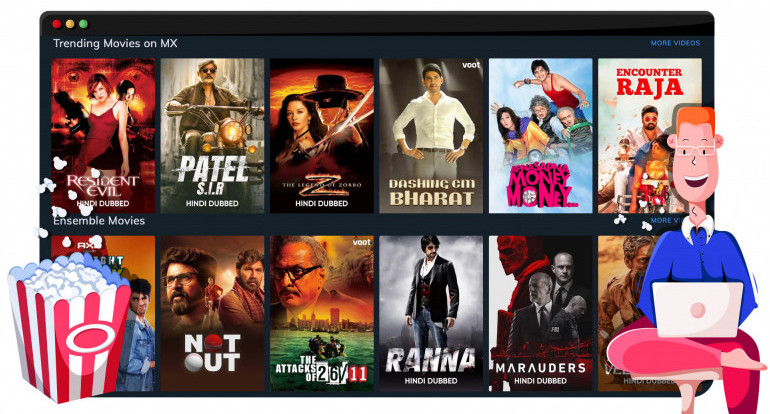 TV Shows
If TV shows are your cup of tea, you'll definitely like it here as MX Player pushes lots of them your way.
The service delivers a good mix of original content, including talk shows such as Famously Filmfare – available in Hindi and other languages.
You can watch endless content from different genres like reality, romance, comedy, and drama on the platform. Flames, My Girlfriend is an Alien, Aashram, and Runaway Lugaai are some of the popular shows present on MX Player.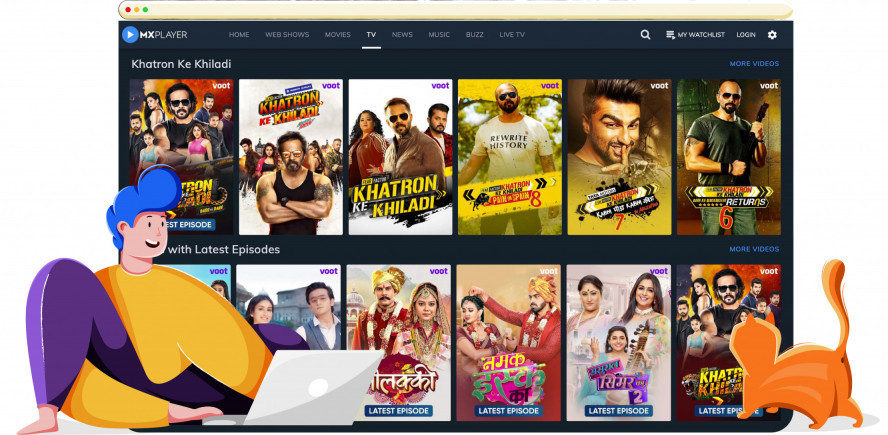 It would be unfair not to mention how well the site is set up, from the user experience to the wholesome fluency and simplicity in structure. Your next favorite show is always but a click away.
News Channels & Music
It can't all be just about entertainment; you've got to see some news sometime, right?
MX Player additionally offers a list of news channels with ABP News, India TV, News 24, and NewsX all available.
The platform's offering wouldn't be complete without a touch of music.
There is a whole section dedicated to music ranging from throwbacks, pop hits, party hits, devotion music, and of course, a bit of BTS never killed anyone. So move over, Spotify.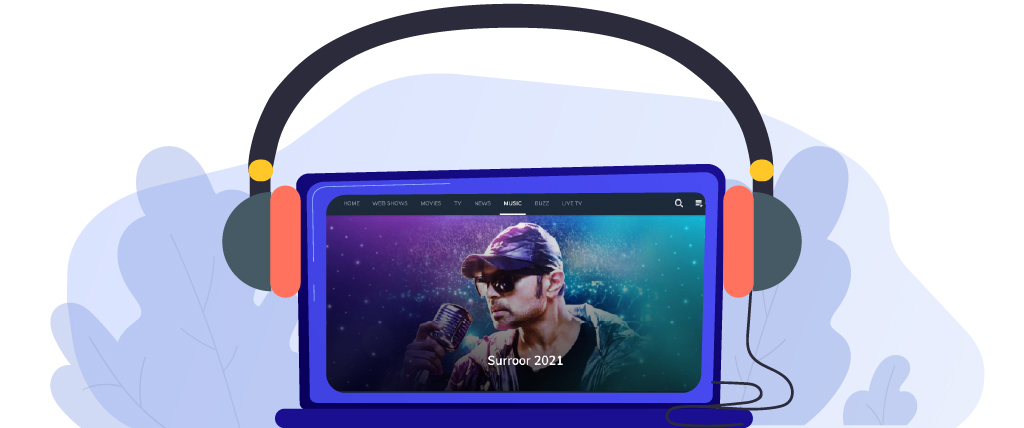 Can you access MX Player from anywhere?
Not exactly. Or rather, it depends on the definition of access.
Getting onto the site from the US or outside India won't be much of an issue. The problem comes in when you want to stream the content on MX Player from outside India. Things go wrong, shots are fired, and yet there is no Shani to be seen.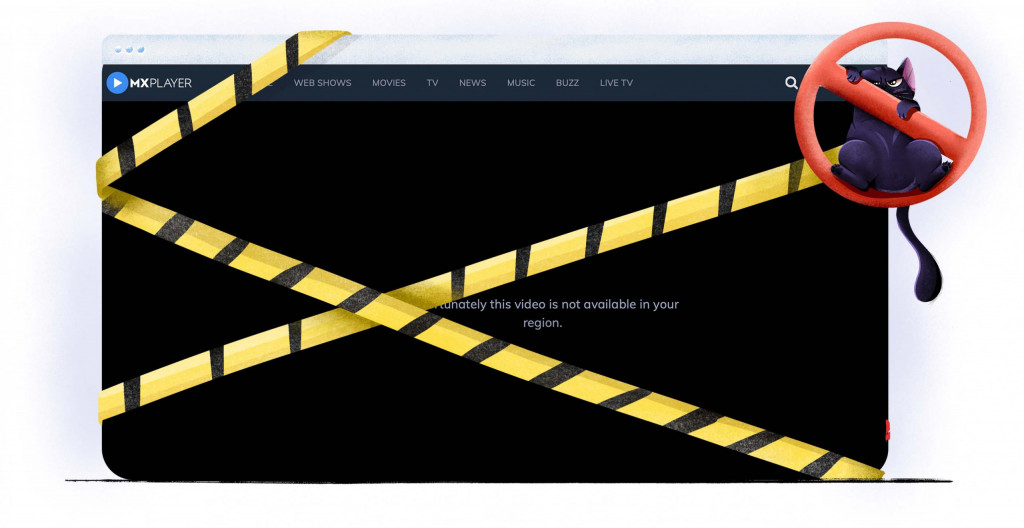 However, as always, there is a solution and a great one at that.
How can you get MX Player in the US or outside India?
The obvious everyday solution would be to grab a VPN and skirt any geographical restrictions keeping you out.
While that may sound easy in concept, it's pretty difficult in reality, and not every VPN cuts the curry, so to say, when it comes to MX Player.
You'll need a reliable VPN to get access and actually watch something on MX Player. It goes without saying that the VPN must first be able to unblock the platform.
In addition to unblocking capabilities, it should have servers in India.
Unfortunately, only a handful of VPNs make the cut here.


Not to worry!

We have compiled a list of our favorite VPNs!
India isn't exactly known for the best internet infrastructure, and as such, the VPN should have the region figured out. By this, we mean its servers in the region should be stable and decent.
Besides, since you are connecting from halfway across the globe, it must be well equipped to handle the distance.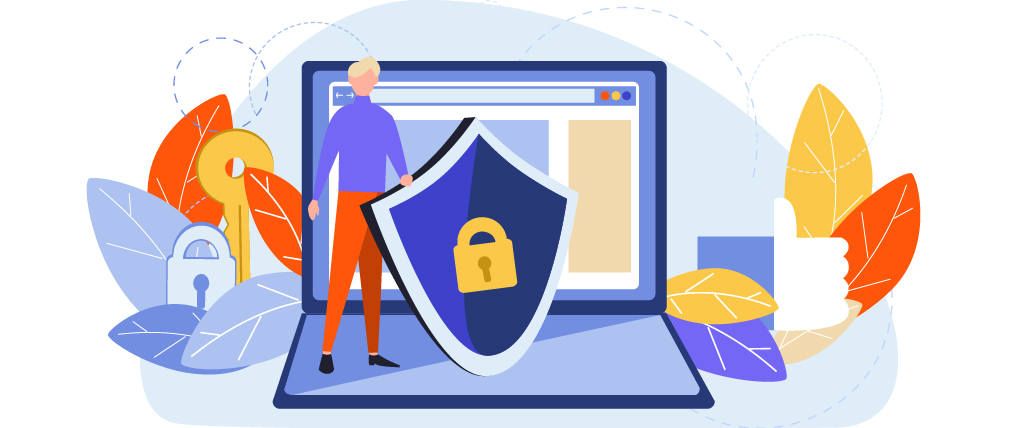 What is the best VPN for the job?
The best VPN for the job? It is a no brainer – Surfshark.
The platform is free, so why pay too much to watch the content on it?
Surfshark is currently the best VPN provider for streaming.
With lots of fast and reliable servers in India, you're guaranteed effortless access.
You don't have to worry about the distance being a stumbling block to your connection.
Surfshark is one of two VPNs that has a multi-hop option. This feature comes into play by relaying your connection through two servers. Though this is mostly employed for security and privacy reasons, it can also help improve your connection speed if the latter server is closer.
MX Player doesn't have some of the tougher blocks at present, and while we are not prophets of doom, that is set to change soon.
When it does, Surfshark has got you covered with obfuscation and some of the best unblocking capabilities on this side of the Brahmaputra.
Without forgetting budget as one of the biggest considerations,
Surfshark is the most affordable premium VPN today.
Still need convincing?
Check out everything Surfshark has to offer!
It is not beyond your reach
There is no better place to explore and satisfy your Bollywood cravings.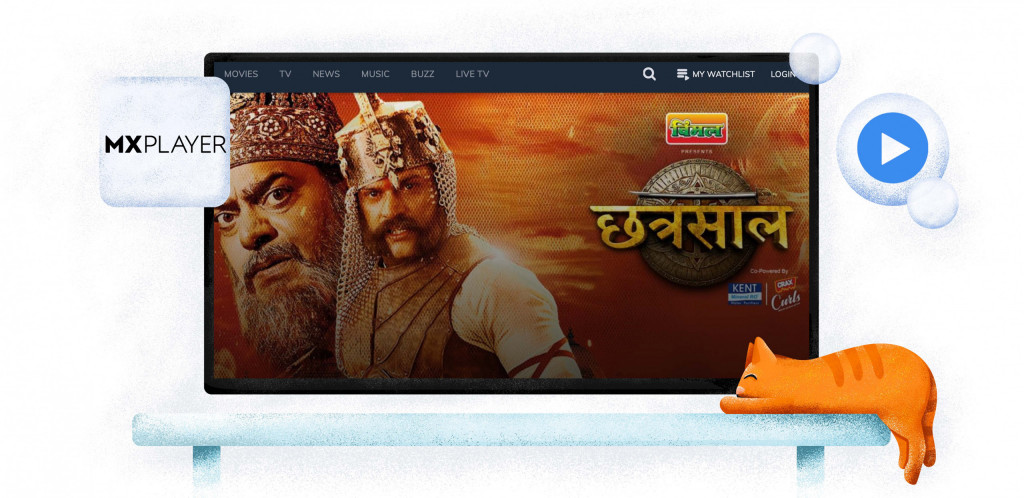 You can choose to enjoy the service directly on the web. Alternatively, you can download its app for iOS or Android depending on your device.