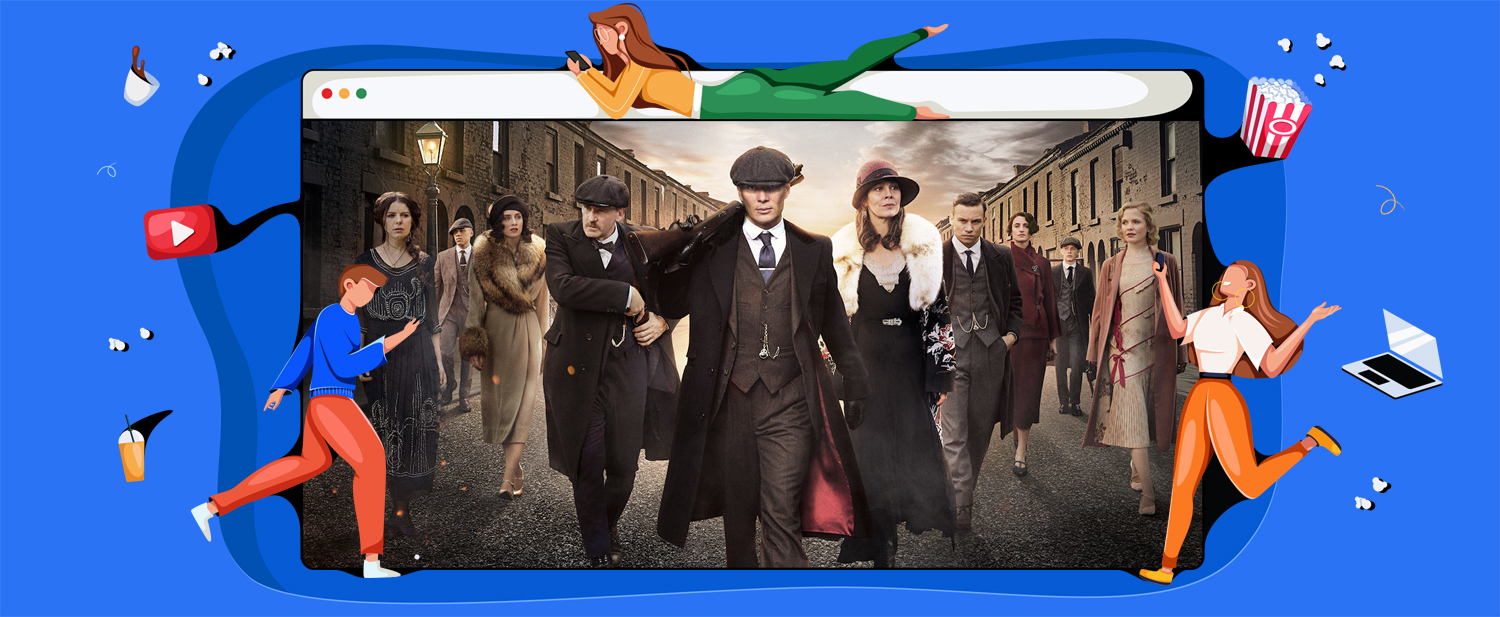 Watch Peaky Blinders season 6 right now!
Every TV show has its defining elements. For Peaky Blinders, these are guns, family drama, corruption, newsboy caps, cigarettes, and well, more cigarettes. 
We all love Steven Knight's period crime drama, and truth be told, we are just as eager as you to know for sure who is the 'Black Cat' that betrays Tommy Shelby. That's assuming Polly's gypsy folklore is to go by. Fortunately, it won't be long before we know their identity because – you heard it right – Peaky Blinders has returned for the sixth and final season!
Yes, Cillian Murphy is back on our screens as the notorious Birmingham-born Irish-Romani Gypsy gangster Thomas Shelby.
Honestly? We can't contain our excitement! It's going to be Biblical, man. But if just hearing the news doesn't get you shouting quotes, here's a trailer:
The new season premiers on February 27, and it is confirmed to be the last. However, Knight reportedly has plans to keep the Birmingham mobsters' saga going, at least in another form. Yep, we're talking sequels.
But future projects are still a way away. In the meantime, the episodes of the new season are already arriving weekly.
You are in safe hands if you haven't watched them, as we have tried our best not to include any spoilers. The first episode was a dedication to the late Helen McCrory (Aunt Polly), and thus far, the sixth season has already received critical acclaim.
We understand you definitely don't have the patience to keep waiting, so let's get into it right away.

Can't wait? Neither can we!
Grab ExpressVPN and watch the new seasons early!
Is Peaky Blinder season 6 available on Netflix?
No, not at the moment.
While Peaky Blinders is going to arrive on Netflix everywhere, that's only going to happen after April 3. And honestly, who can wait that long?
As a BBC Drama Production, the show is only exclusively available on BBC when it airs.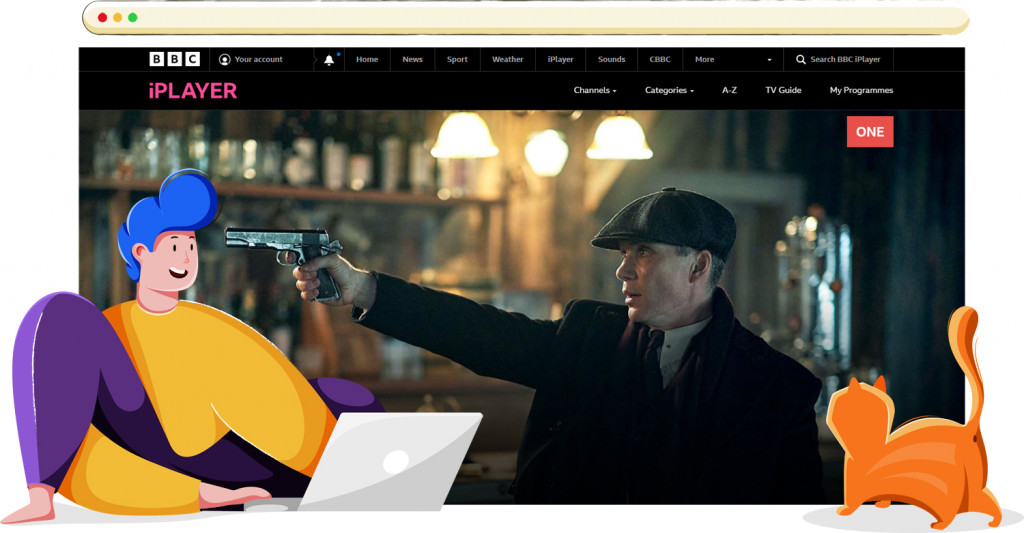 Though Netflix has the rights to stream the show in other markets worldwide, including the US, it customarily doesn't land on the platform until the last episode has aired on its original home on BBC.
But we ask you again: Who can bloody wait that long?
So, where can you watch the new Peaky Blinders episodes as they air?
Unlike the first four seasons that telecast on BBC Two, the new season will follow the fifth one on BCC One.
So the UK fans of the show are the absolute luckiest. All they have to do to catch the latest season before everyone else in the world is turn on the telly at 21:00 GMT. And after that, can head on over to Twitter and spoil the finale for the rest of us shmucks.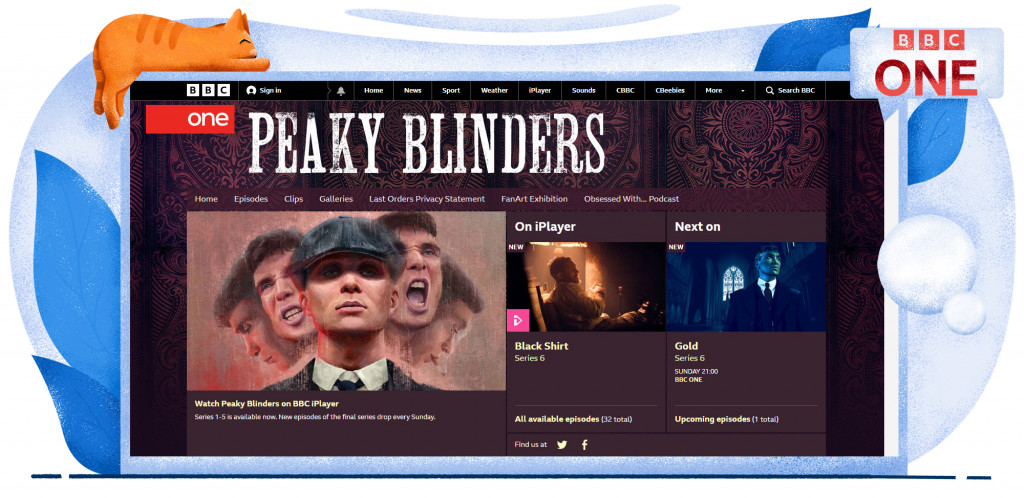 And if you think that's lucky. Things get luckier still.
See, you can tune in and catch all of the episodes from the final season at anytime through the country's free and amazing on-demand streaming service: BBC iPlayer. Yeah, you know the one.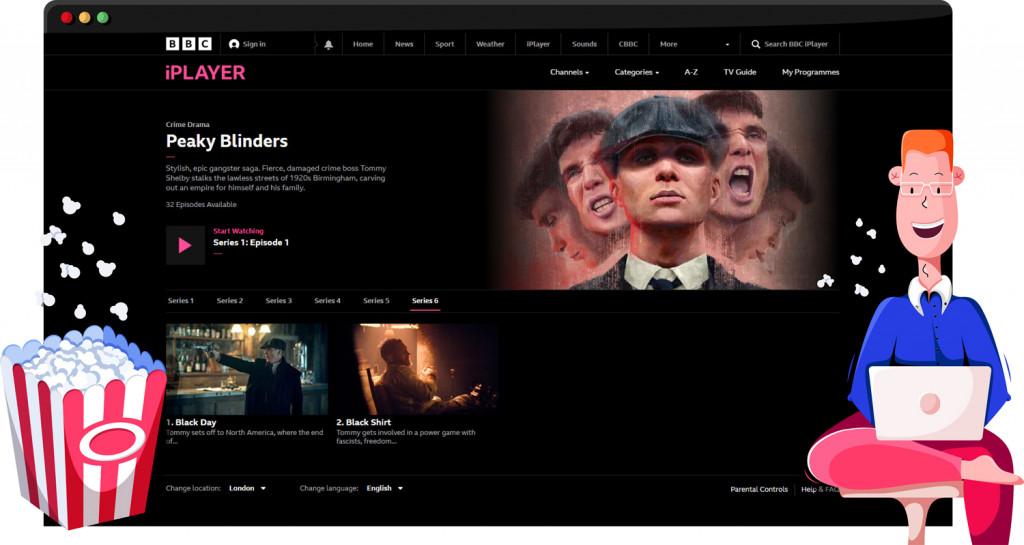 So while the rest of the world is trying to dodge spoiler left and right, the Brits are already enjoying the finale. But what if we told you, you too can join in on some of that action?
Can't wait?
Check out how to get BBC iPlayer right now wherever you are!
That's right! BBC might not be willing to share its amazing streaming action with the rest of the world. But if you manage to find a way to bypass all of those annoying geoblocks, you'll be shouting "By Order of the Peaky Blinders" in not time.
All you need, is the right tool.
So what are they?
Well, you need a VPN, but that is not all.

Still don't know what a VPN is?
We will catch you op on everything you need to know!
BBC iPlayer is well aware that half the world is after that early access to the final season of the infamous Blinders. So you bet your best suit they are blocking every VPN under the sun.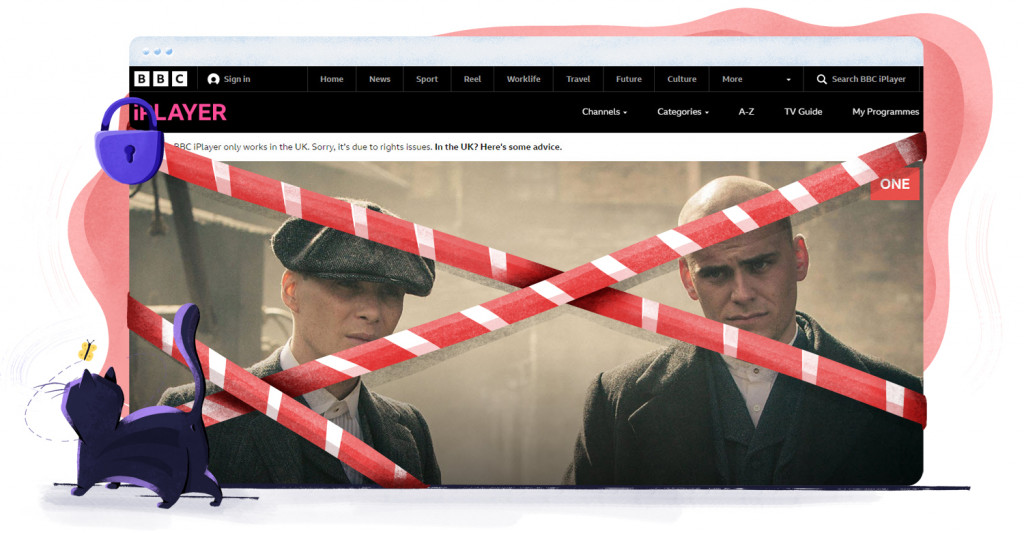 And there are very few things worse than buying a VPN and then realizing that it doesn't work and having to then fondle with refunds on top of not being able to stream the show you've been waiting more than year for! Or being blocked midseason when the refund time runs out. Honestly, we don't know what's worse.
But that's why you're here. So we do all the perilous testing for you and present you with a working solution. And so, we have. The best VPN for unblocking BBC iPlayer wherever you are is ExpressVPN!
But why ExpressVPN?
We're not just saying that ExpressVPN is the best solution for the peaky task at hand.
Here are but some of the features that make ExpressVPN the perfect solution for this task:
ExpressVPN is as good at unblocking streaming services, as it is at online security.
Making transcending online borders its business, ExpressVPN can break through to BBC iPlayer like no other VPN can.
When it comes to streaming from halfway across the globe, speed is key.
Luckily, ExpressVPN is the fastest VPN around. Thanks to its unique Lightway, you will hardly notice you are using a VPN.
Good British servers are crucial for unblocking UK streaming services, and most of VPN providers seems to struggle with them.
ExpressVPN, on the other hand, has some of the strongest British servers around, making sure, you will always have access to all of the content you need!
This is reason enough to get ExpressVPN
But if you need more, check out our complete ExpressVPN review!
How to unblock BBC iPlayer wherever you are?
To unblock the streaming service, follow these steps:
1. First, get ExpressVPN.
First of all, there is no way around it. Second, you might as well taka advantage of our amazing discounts!
2. Connect to a British server and head on over to BBC iPlayer.
3. As you (should) now have access, create your account.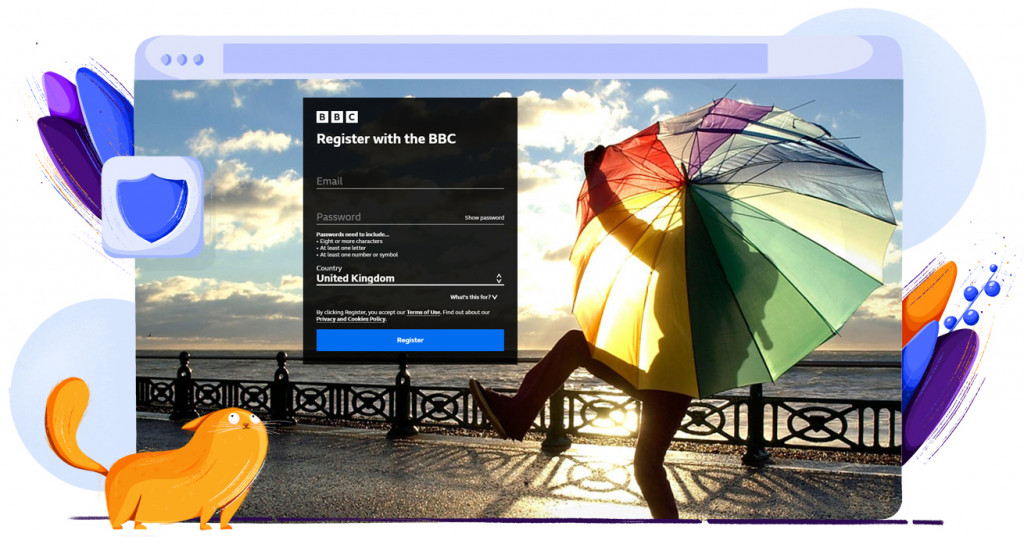 4. Using a postcode generator create a UK postocde and use it during signup. Don't worry, this is a formality, so no one will be getting mail on your behalf.
5. If asked about the TV license, just say you have one, and everything will work just fine. And you are there!
With the added benefit of using ExpressVPN, you don't have to worry about someone tracing the connection back to you.
Don't f#%$ with the Peaky Blinders!
Don't [redacted] indeed…
We are not sure about you, but we are so excited the Shelby boys have returned with their guns and razor blade-stitched flat caps.
So come Sunday, best get excited and set some time aside to watch one of the best series out there today. But ExpressVPN, getting the final as early as possible is… in the hat!