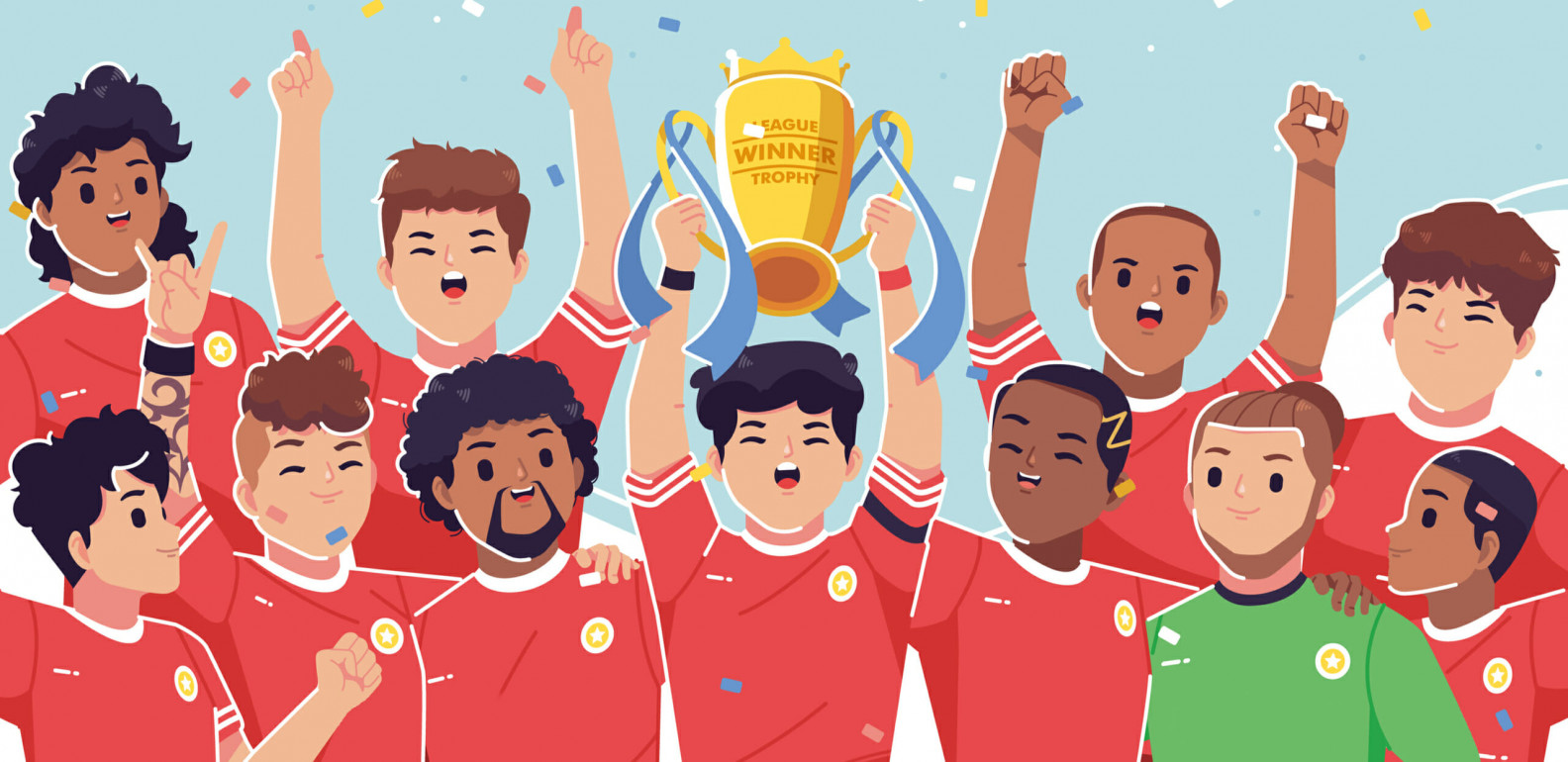 How can you watch the 2021 UEFA Champions League finals live for free?
The UEFA Champions League Final is just around the corner, and it's time you got ready for it.
The action is slated for May 29, and football fans will agree it's the most exciting sports event on the football calendar.
Manchester City booked their spot in the final after knocking out French heavyweights Paris Saint-German. They were joined by fellow English side Chelsea who edged out Real Madrid in the semi-final round.
This will be the third all-English final following 2018/2019 when Liverpool met Tottenham Hotspurs.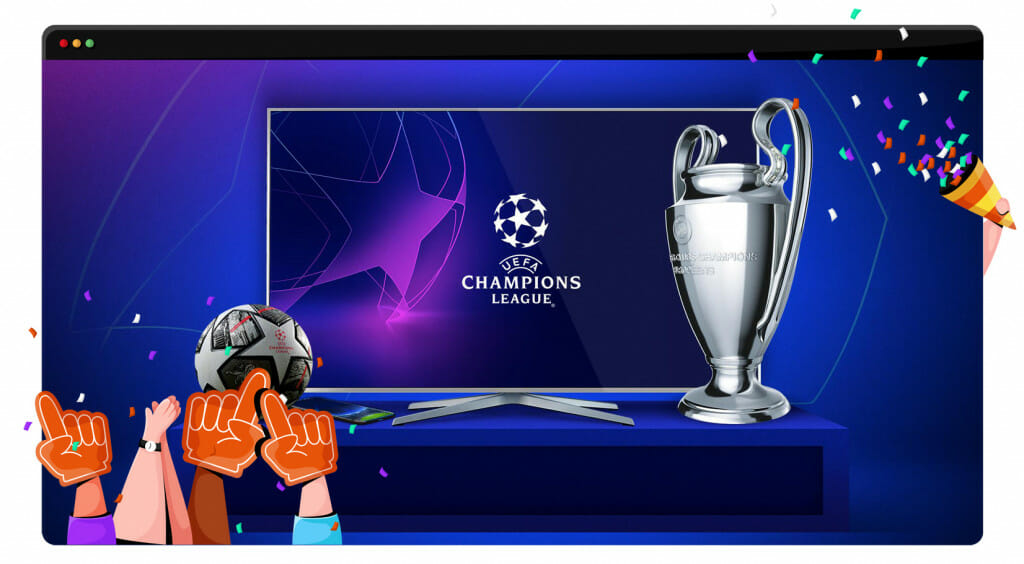 It will be Manchester City's first-ever Champions League final appearance and Chelsea's first final since lifting the cup back in 2012. The two Premier League rivals have already faced each other twice in different competitions in the last five weeks, Chelsea winning both fixtures.
The event was scheduled to take place in the Ataturk Olympic Stadium in Istanbul, but it was moved to Estadio do Dragao in Porto, Portugal due to Covid-19 concerns.
This is the second consecutive year Portugal is hosting the final, with last season's decider being played at the Estadio da Luz in Lisbon.
UEFA confirmed that fans would be in attendance this time, with each club being given 6,000 spots.

Who will be broadcasting the event?
The UEFA broadcasting rights seem to be a goldmine. The organization sold the broadcast rights to the highest bidder in every country to a ridiculous point when it was hard to follow.
In the US, you can watch the two sides square it off on TUDN Deportes or Univision to be broadcast exclusively via cable.
In Canada, the game will be televised on DAZN. Aussie fans can watch the game on Optus Sport.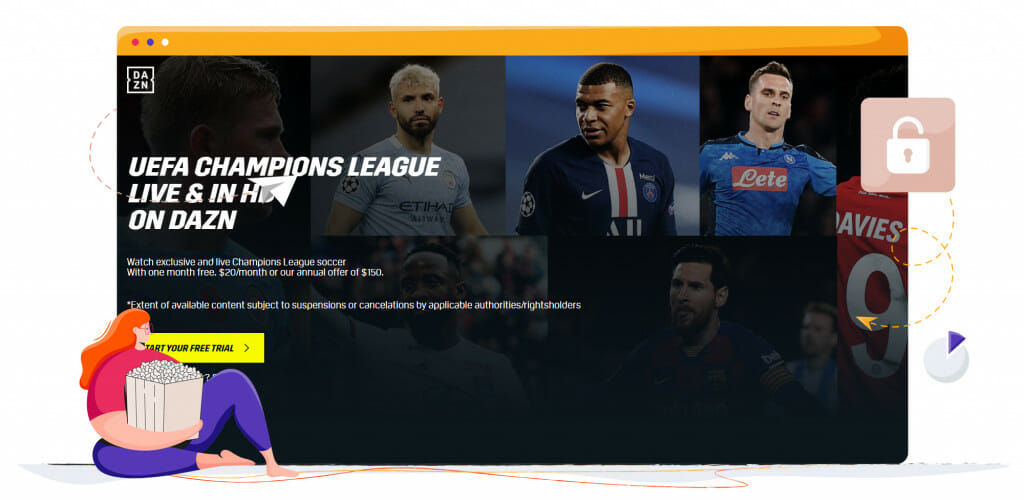 BT Sport has held the executive rights to the final in the UK since 2015 so that's the place to head for the action. You can sign up for the Monthly Pass that costs £25/month for 30 days' access and cancel the subscription afterward if you wish.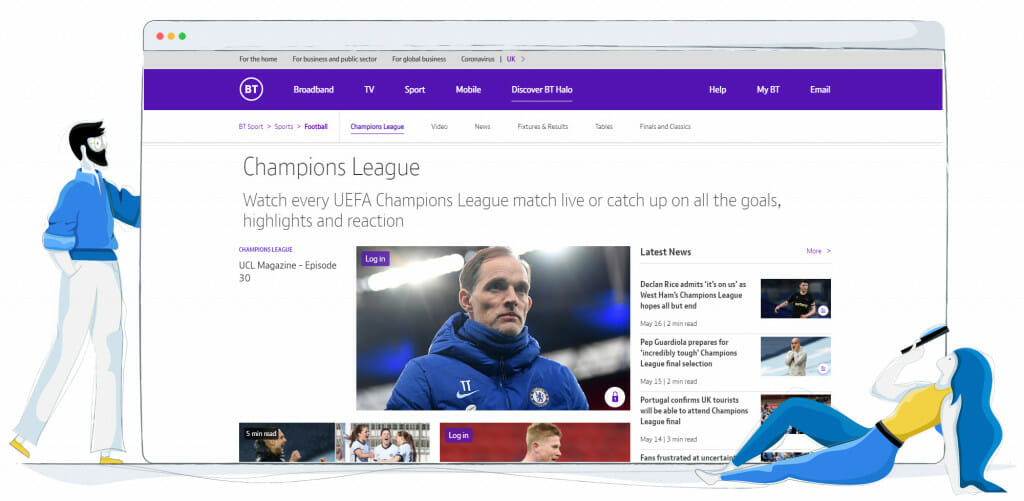 But seriously, who wants to take out a premium subscription to watch a single match?
You're probably right there with us – who wants to spend the evening figuring out who's streaming the game in your neck of the woods, and then taking out an expensive subscription (or, better yet, trying to install cable all of sudden).
Lucky for you, you won't have to shell over money to watch the game.
Is there a way to watch the 2021 UEFA Champions League finals for free?
We have scoured the Internet, but there don't seem to be many options.
With the EU and the US cracking down on illegal sports streams like never before, it seems that finding the right one in the nick of time will be pretty tough.
Besides, due to new regulations around illegal sports streams popping up every month, it's almost impossible to watch the whole stream for free.
Guess that's the end of an era…
We never disappoint, though, and, as always, we have a few options solution – the real deal.
They might not be as easy as tuning in, but they work.
So what is it? The suspense is killing me…
This took a toll on us, guys…
After going through Every. Single. UEFA streaming service the world has to offer (the things we do for you), we have found a handful of ways to stream the content for free.
Some of them free, but will require you to overcome the language barrier, another will take a bit of patience, planning, and ingenuity.
OK, enough with building this up. Let's get into the thick of it.
So how can you watch UEFA Champions League for free already?
In total, we found three whole options in the world to watch the Champions League finals for free, that will neither require you to move nor take out a subscription in a currency you've never heard of.
All three are free (well, two definitely are), will have a live broadcast, but will definitely require you to use a VPN.

Don't know what a VPN is?
But we'll get to that…
Kijk.nl (The Netherlands)
The Dutch have come through again!
Their local online streaming platform Kijk.nl will be streaming the live game completely free!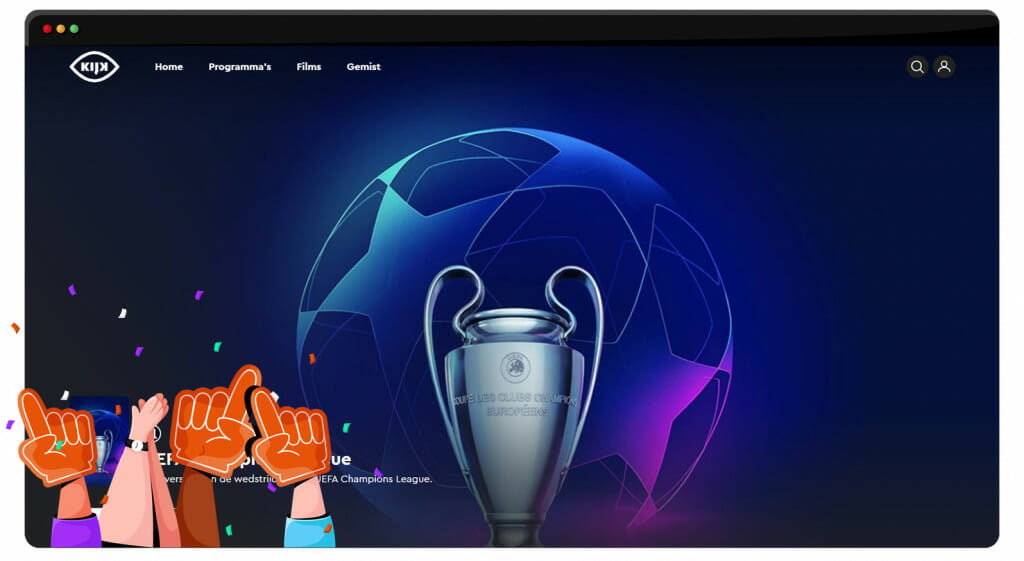 The catch?
Well, apart from the commentary in Dutch, the platform is only available in the Netherlands.
But we'll get to that…
TVP Sport (Poland)
If Dutch is not your thing, maybe you'll have a better time with Slavic languages.
Another platform that will be streaming one of the most important events in soccer is the Polish channel TVP Sport, which has an online streaming option.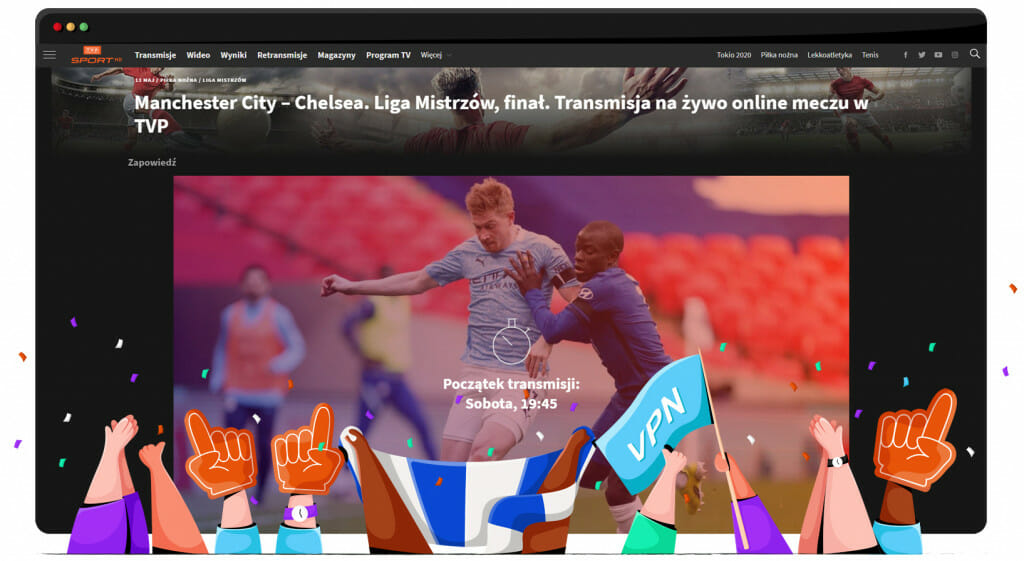 However, as with the first case, the stream will only be available for the local Polish viewers.
There's no easy way of saying this: You are going to need a VPN to watch the TVP live stream.
But we'll get to that…
Paramount Plus
Finally, if European languages are not your thing, we did finally an option to stream the Champions League finals in English for free!
The savior came in the form of the streaming platform Paramount Plus (formerly known as CBS All Access).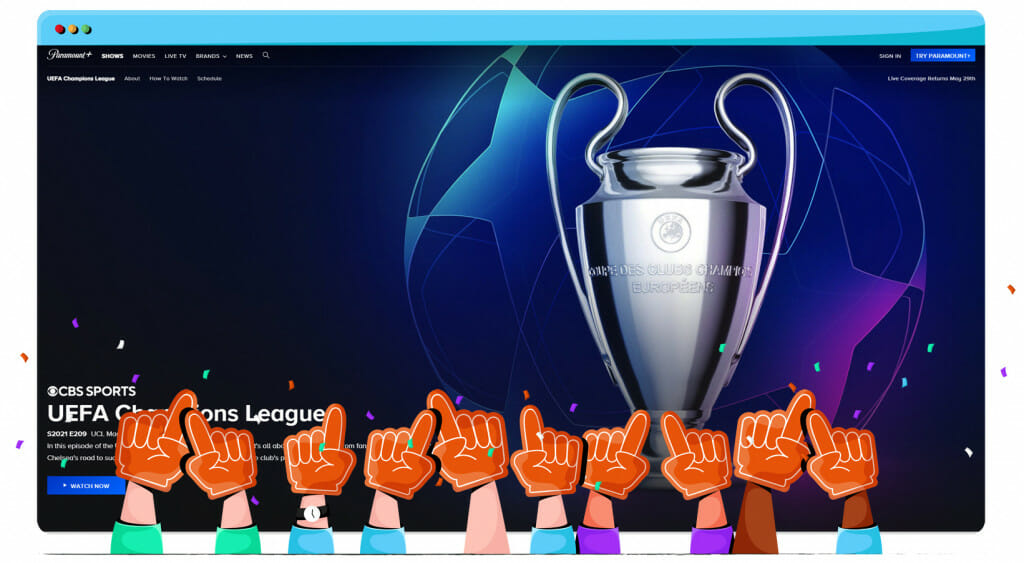 Paramount+ is probably the most tempting option out of all of them, but there is a catch [isn't there always?!]
Technically, Paramount Plus is not free. It's $5.99 per month.
Buuuut… It does have a 7-day free trial. And if you time it right, you can take advantage of it just in time for the Champion League finals.
But the troubles don't just stop there [do they ever?]
Paramount Plus is also exclusive to the US, so you will have to trick the channel into thinking you're in the US. That way, you can unblock the platform and not get a weird "content not available" message on your screen.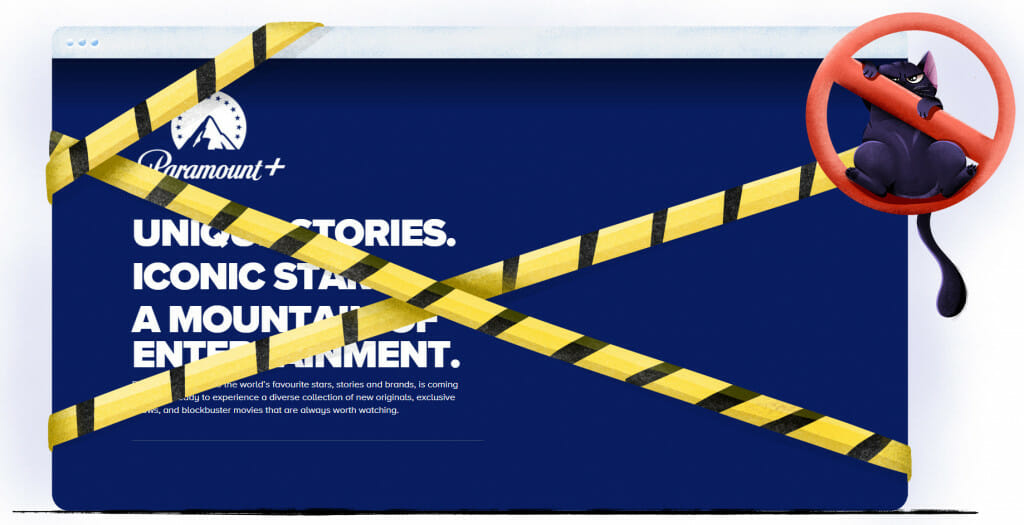 So if you don't live in the States, you are going to need – say it with us now – a VPN! (and a little bit extra ingenuity as well)
But we'll get to that.
We got to the that!
If you live in one of those countries, you are probably golden.
But if you are reading this article, chances are, you are not one of the lucky ones with instant access to the Champions League finals live stream.
Don't fall into endless despair though. We have a perfect fix for you!
And its name is Surfshark!
Surfshark is the perfect VPN for this particular mission because:
It has strong and fast servers in all of the countries you are going to need.
It's incredibly fast, which makes it the perfect VPN for streaming live sports, knowing you won't miss a thing.
It's great at bypassing local blocks and hiding from firewalls thanks to its unique Obfuscation technology.
The provider supports nearly every platform under the sun, so you will be able to watch the game on anything.
It's extremely easy to use, so you won't find yourself trying to figure out the settings in the middle of the game.
Surfshark is one of the most affordable premium VPN providers out there, offering great service for an acceptable price.
We've tested it on every platform, and it worked great!
Surfshark
Not convinced? Check out our new and improved review!
Now, let's get into the thick of it!
How to watch the Champions League finals on Kijk.nl?
Easy!
There is nothing to unblocking the Dutch Champions League live stream.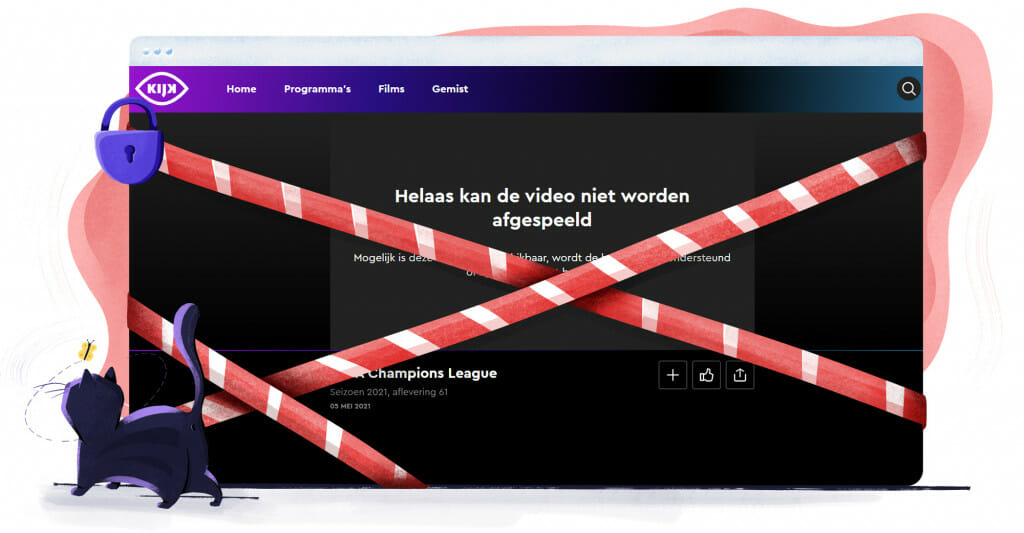 All you have to do is:
Get, install and launch Surfshark.
Connect to a Dutch server.
Go to Kijk.nl Champions League live stream and enjoy the game.
No registration, sign-ups, or payments. No nothing.
All you have to do is tune out the commentary.
How to watch the Champions League finals on TVP?
Just as easy!
All you need is to follow the same steps, but in Poland:
Get, install and launch Surfshark
Connect to a Polish server
Navigate to the TVP Sport Champions League finals live stream and enjoy the game!
That is it!
How to watch the finals on Paramount Plus?
If you insist on watching the finals in a comfortable language, the Paramount+ free trial is still your best bet.
But we want you, it's not as easy to get. But it is possible! Just follow our lead:
1. As you have probably figured out by now, if you live outside the US, you are going to need Surfshark connected to a US server.
Luckily, Surfshark has over 500 servers in the US alone, so you will not have any shortage of solutions there.
2. To get the free trial, you are going to have to subscribe to Paramount Plus.
And the platform only accepts US-issued payment methods. Even though most would have given up by this point, we did not and found the perfect solution for this as well.
3. Head on over to US Unlocked and apply for a virtual American Bankcard.
Upon approval of your account, use the credential of your One Time Payment card to register for the account.
Why this one? Because even if you forget that the free trial is about to expire, the streaming service will not be able to overcharge you. The card will simply disappear, so there will be nothing to charge.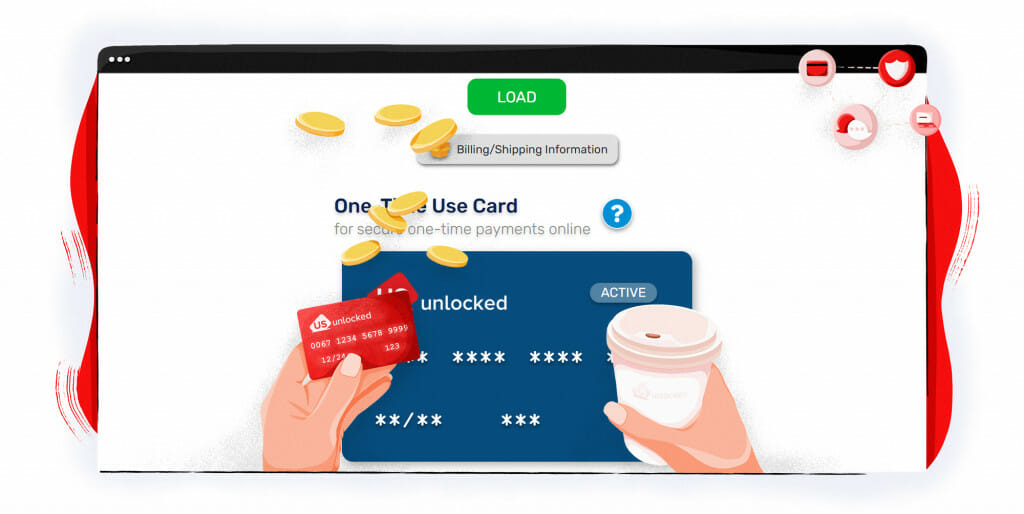 4. Lastly, get a US postcode via the US postcode generator and use it to complete the sign-up.
Start your free trial and enjoy the game.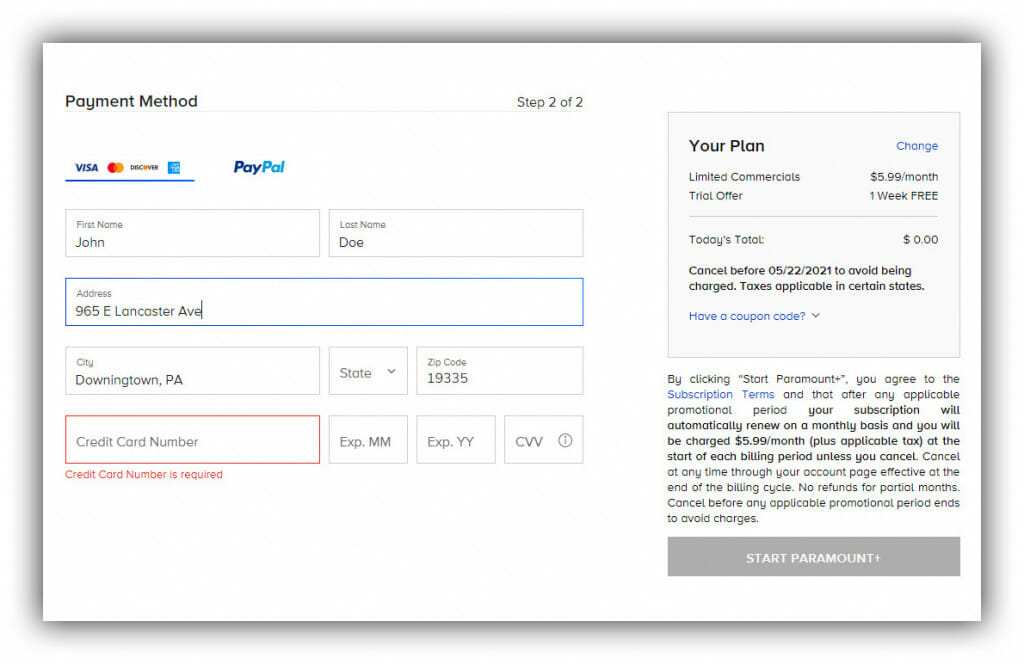 Who will be crowned Champions of Europe?
Thomas Tuchel will undoubtedly be looking to get his hands on the trophy after losing last year's final.
Pep's boys will also be keen to win the first European silverware in the club's history. It will be an exciting match with both clubs having lots to play for.
Don't miss out on the action! Make your choice of action, get Surfshark and enjoy!