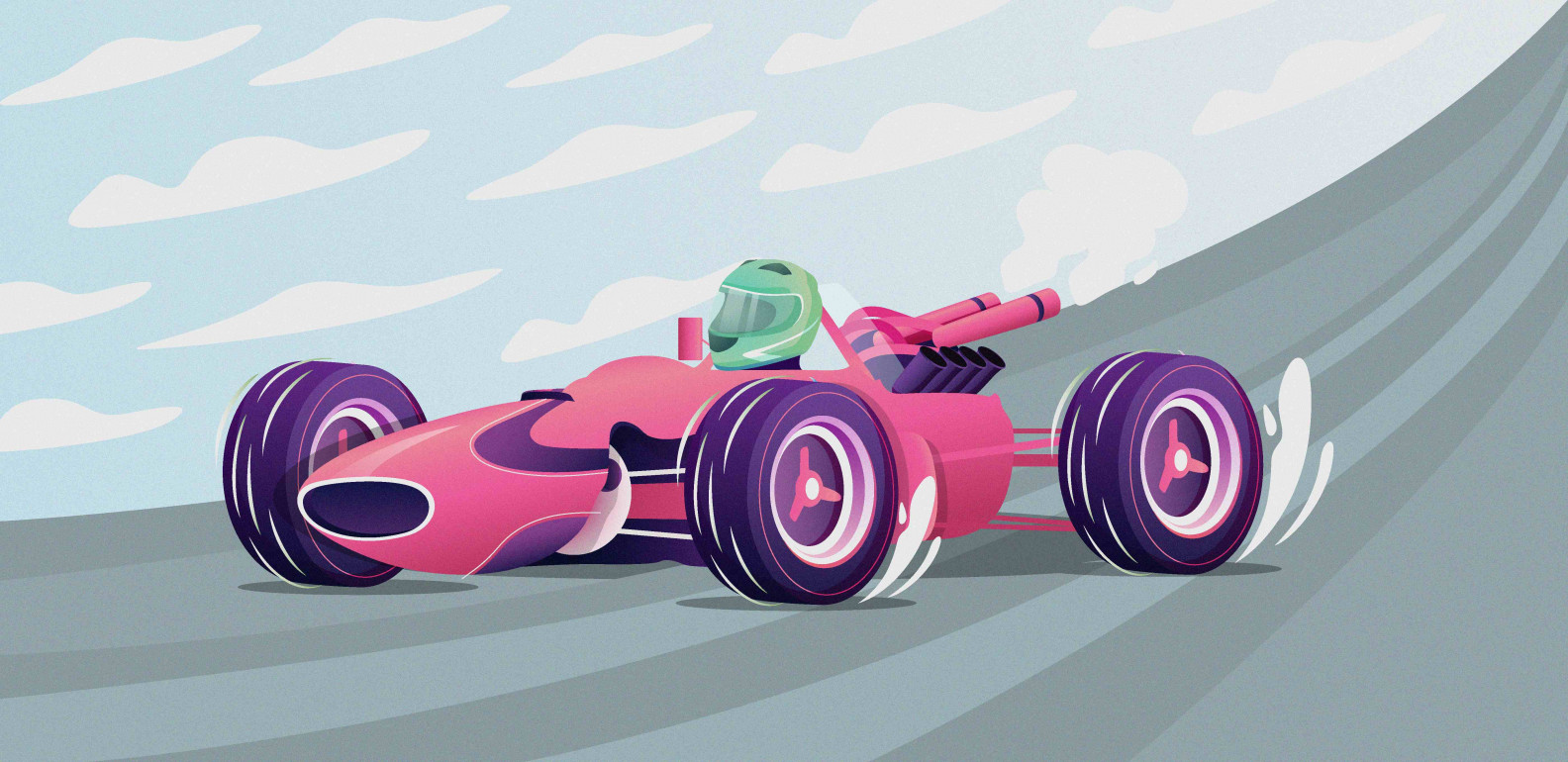 Where to Watch Formula 1 in 2020?
Because of the COVID-19 pandemic, 2020 will be the first year Formula 1 will be held without spectators. This marks the first time ever F1 will be viewable only with streaming services.
Grand Prix 2020 can be watched live through a special online broadcast service F1 TV. Formula 1 fans who subscribe to the service will get access to broadcast races and to the cameras from all 20 cars during each Formula 1 racing session.
Looking for free Formula 1 streams in 2021?
What you should know about Formula 1 in 2020
The list of regions where the service is available includes more than 50 countries and territories, but there is no, for example, Great Britain, Australia, any Asian or African country. Or, if you are an American, this means that you cannot use your subscription in the United States when you are outside the American borders. 
In addition, the organizers of Formula 1 declared that all available measures would be taken so that viewers could not use a VPN or proxy to view broadcasts in those regions where there is no access to the service. Well, let's see. 
Services streaming Formula 1 in 2020
Formula 1 live-streaming still can be watched via VPN, but in other way. F1 has over 60 TV-broadcasters in different countries, so you can connect F1 race translation using a VPN service. The most famous world translators of Formula 1 are:
Sky Sports
Sky Sports — a brand of sports channels in the UK and Ireland, which is part of the Sky television company. As it's the most popular paid sports channel in this area, it has rights for broadcasting Formula 1 live stream. So it's a good idea to connect to British servers via VPN and watch your favorite race online, whenever you are at that moment.
ESPN
ESPN is one of the greatest sports TV channels in the U.S., which broadcasts are watched by millions of viewers. But this channel is available only for United States — either as an online service, or as one of the cable television channels. You can use a VPN to unblock ESPN and watch Formula 1, for example, in Europe. You just need to confirm that your provider is able to bypass geographic access block.
Amazon Prime Video
You can also watch F1 TV stream on Amazon Prime. Despite the fact that Amazon Prime Video is already available in many countries, it is still blocked in some regions (for example, in China). But using this service significantly increases the number of servers that can be connected via VPN. You can easily find VPN-service that works with Amazon Prime with our advice.
Best VPNs to stream Formula 1: 
ExpressVPN
Perfect for streaming Formula 1
ExpressVPN is primarily characterized by a fast connection, due to which the broadcasts always begin without delay — you will always watch your favorite races on time. Such connections are protected by a military-grade encryption layer so you can easily overcome geographical restrictions and be able to watch Formula 1 from any point of the world. This is maximally facilitated by 160 server locations in 94 countries. ExpressVPN provides built-in support for MacOS, Linux, Windows, Android, and iOS. This VPN provider allows up to five devices to be connected at the same time. If it's not enough, you can install ExpressVPN on a wireless router and connect more devices to it. 
NordVPN
Perfect for streaming Formula 1
NordVPN also boasts a fast connection, effectively bypassing geographical constraints and access to many online platforms. This VPN service has 5020 servers in 59 countries. It has unlimited bandwidth, which means no buffering. Formula 1 race stream will not make you wait a single extra second after connecting and will not stop in the middle of the show broadcast. NordVPN has applications for all popular device platforms: Android, iOS, macOS, Linux and Windows. Up to 6 different devices can be connected to one NordVPN account at the same time, and you can use a router in the same way to connect more gadgets.
CyberGhost
Perfect for streaming Formula 1
CyberGhost is one of the simplest VPN-services with user-friendly interface and nice support team. When you connect, it will hide your IP address and replace it with the address of the own system. Thus, access to websites broadcasts comes from the region where they are in the public domain. To do this, CyberGhost has 6.500 servers in 90+ areas. Of course, this VPN compatible with the Windows, macOS, Android, Linux and iOS. CyberGhost VPN has a free version of the service, but free users must wait in line to connect. In this case, the connection speed decreases + the free service is no longer available for Windows.
So to watch Formula 1 from anywhere:
1. Sign up for the VPN of your choice. (We recommend you to read  the article What Is a VPN? to find out about basic VPN features)
2. Download the VPN app to your streaming device.
3. Connect to a VPN server in a country where Formula 1 streaming is available. For example, if you watch Ten's free broadcast network from Australia, an Australian server can help you get around geographic restrictions.
4. Go to chosen website or channel.
5. Enjoy watching!