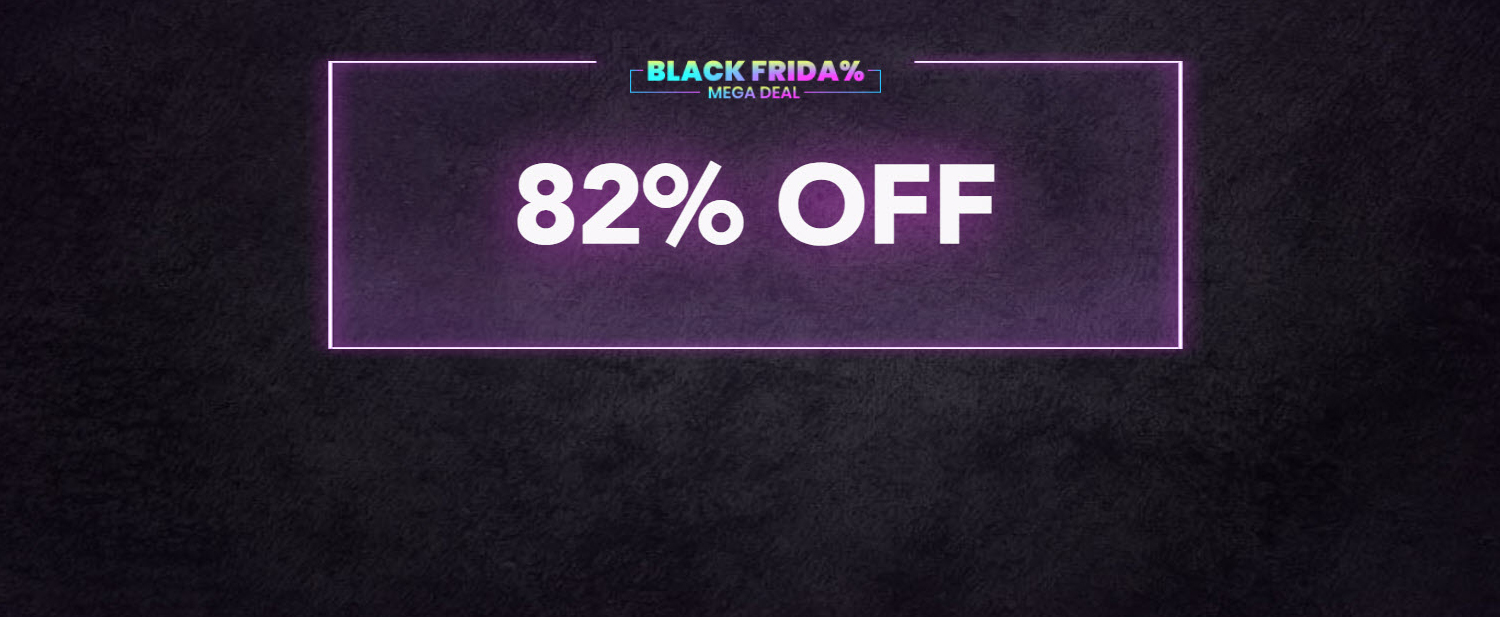 PureVPN Black Friday/Cyber Monday deal: The Biggest Deal!
We're coming to the end of our insane Black Friday/Cyber Monday deal run. It's been a tough one looking through all of the providers and finding ones that actually stand out, but there's one that we'd still like to bring to your attention.
So, it's Sunday morning,  we're jacked up on coffee. Let's get to talking about a Black Friday VPN deal that was meant to last. And the prize definitely goes to PureVPN.
While other VPN providers are focused on having the biggest percentage sign on top of their website, PureVPN is more concerned with, well, having the biggest percentage sign, but also giving you a deal that no other provider has.

All you needed to hear? Get PureVPN right now!
So, let's get to it.
What is the PureVPN Black Friday and Cyber Monday deal in 2021
This year, we have decided to focus only on the providers that A. Have an actual Black Friday/Cyber Monday sale going, as opposed to slapping a new banner on their home page, and B. Have caught our eye by being somehow unique or exclusive.
Now, there weren't many providers that managed to grab our very much refined attention. But PureVPN pulled a fast one (or two), and managed to land a special spot in our hearts, and, just maybe, on your device.

Want to know what the other providers are up to?
So, what's the dealio? [yeah, yeah, sorry, someone's definitely getting fired for the unsanctioned use of 'dealio'].
Well, this year's Black Friday and Cyber Monday PureVPN is having its best sale ever. And that's 82 whole percent of their most popular 24-month plan.
Woooo.
Ok, ok, we're not going to overhype you. The Black Friday special offer is just 1% more than the deal they have going all year round, but hey, if you know anything about consumerism, then you know a deal is a deal.
And this particular deal means that you can get a 2-year PureVPN subscription for just $1.99. And that's the lowest price this provider has ever had [if you don't count their weird detour into a $0.99 7-day trial earlier this year].

A VPN to last
OK, this might not be the most amazing Black Friday offer we found, which is why PureVPN was never able to climb to the top of our list. So why would it even make it on there?

Want to know what our top BF/CM pick is?
The answer is easy, our friends. It's their insane 5-year plan, that you can only get this time around! Why is this awesome? Well, let's do it early 0's commercial style.
Has this ever happened to you? You get a software as a service product, you're happy with it for a while, and you nearly forget you have to pay for it. And then, one fateful day, a window pops up and blocks you from the service you got so used to. All you have to do is pay, but now you find out that the awesome deal you got the service for is no more, and you have to pay pony up three times more for it.
Well, PureVPN is here to fix all of that with their amazing 5-year deal! And all it will cost you is $1.33 a month, which is 88% in Pure ? uncut savings!
Now, a 5-year purchase might still seem like a lot, but you don't know half of what you're actually saving. No worries, though, we've done the math for you. This awesome deal will save you 577 whole dollars and 5 cents on your total subscription. That's more than half a thousand in savings!
And if Black Friday isn't about deals and savings, we don't know what is!
So there you go!
If the only thing that has been stopping you from getting a VPN was that the subscription would run out too fast. PureVPN has made the choice easy for you. This is the only trustworthy VPN provider with a deal that will last you that long, so you best jump on this offer!

5 years of safety at a bargain!
PureVPN may not have been our top choice this Black Friday and Cyber Monday, but there's enough place for everyone. And if there's one thing that we really appreciate is options and standing out from the crowd.
While other VPNs are fighting a turf war based purely on who's going to have the biggest sale going, PureVPN is taking another route and is giving you a deal that might not be a lifetime one, but in the VPN world, it's as good as it gets.
So don't sleep on this exclusive offer, and get PureVPN while supplies last!