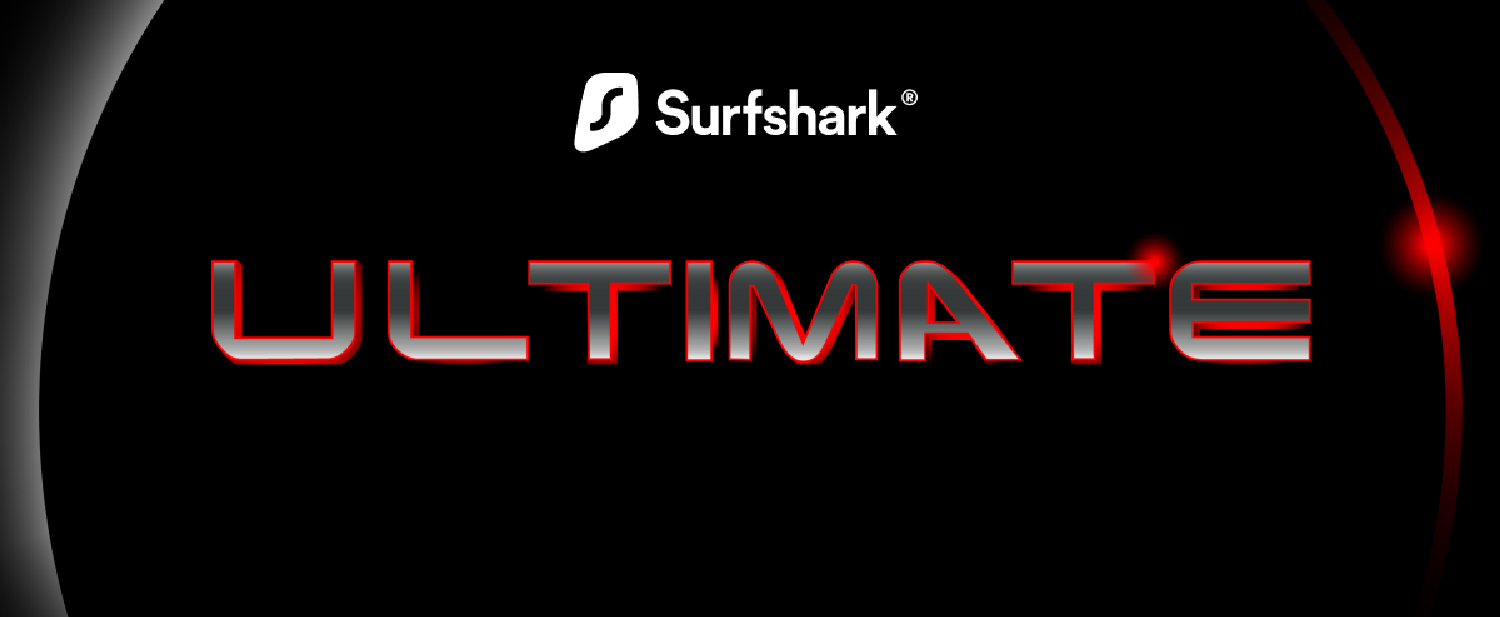 Black Friday/Cyber Monday deal by Surfshark
If there's anything good about fall, it's pumpkin spice lattes, that one Instagram picture in the leaves that was not worth the ruined shoes… and Black Friday, duh!
Now you can say whatever you want about the pure embodiment of consumerism, one thing is certain – it feels darn good to pamper yourself, and you have the added benefit of knowing that the gifts you get for yourself will not suck. Wait, that's two. Two whole benefits. Math is hard!
And precisely because math is hard, we're doing something different this time around.
We're not going to bury you in lists of endless VPN providers. No sir. We're here to talk about one deal in particular –  and that's the Surfshark Black Friday deal.
Yep, this is an intervention. We're going to sit down and talk for, well, pages, why we think this year Surfshark definitely takes the cake as the single best Black Friday/Cyber Monday deal the VPN world has to offer.
So get comfy.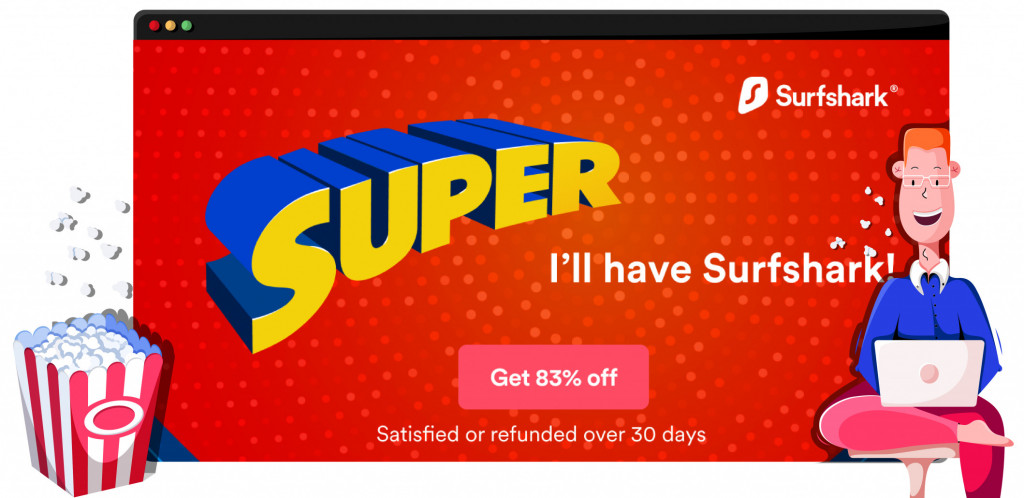 What is the Surfshark Black Friday/Cyber Monday deal?
First of all, let's talk deal.
Surfshark has always been one of the cheaper premium VPN providers since it's been launched way back in 2018 (man, it was a different world back then). And the approach worked, landing a young, but extremely stellar VPN in our #2 spot.

Want to know what makes Surfshark so great?
And this time around Surfshark is having one of the biggest sales since its inception. This November, and this November only you can get Surfshark at a whopping 83% discount!
But that's not all the deal is, and that's not all you get.
On top of a wild discount, you also get 3 full months for free. This means that out of the 24 months, you're getting a subscription for, you're only going to have to pay for 21.
Does it even get better than this?!

Get the best deal this Black Friday: Get Surfshark!
How is Surfshark different from what all the other VPNs are doing?
You might be thinking: Big whoop, aren't all VPNs having the same sale this time around? In fact, some seem to have it all year round.
Well, yes and no.
Most VPN providers get sneaky (as well as lazy) with their deals. And most of them would love to slap a new black banner on their home page and call it a day. And by the time Christmas comes around – Bam! Put a Santa hat on that puppy and be home by four.
We were over this gimmick three years ago. There's nothing worse than rushing to get a subscription after work that fateful Friday, or even worse – Monday (oh my!) just to find the deal still being there the very next day.
And now it seems, so is Surfshark.
Even though this provider had already had the biggest discounts and the lowest rates in the industry, this Black Friday and Cyber Monday they have awesomely decided to give us even more bang for our buck with a special, limited-time discount and 3 extra months free!
And that just makes us feel all nice and cozy inside.
Looking for something else?
We found all the best VPN deals this Black Friday and Cyber Monday!
Colour me intrigued. But why Surfshark?
If this is the year you've decided to finally give in and get yourself a VPN subscription, you might want to go for the real top-shelf stuff. After all, you don't shop at AliExpress on Black Friday, that's the one time a year that you can actually pamper yourself.
So you might be wondering: Why is Surfshark our top pick this year? Wouldn't it make sense to go with, well, our top pick overall?
Well, we'll give you plenty of reasons.
№ 1.
First of all, have we mentioned Surfshark has got the best deal for a VPN of its caliber going? And yeah, 2% might not seem like a massive sale, but c'mon, it's 83%, anything more will be free! At least, we think so, still bad at math.
№ 2.
Second, this is the VPN to get right now. Testing VPNs is a sick hobby we have, and if we're not in the mood for testing something that will kick our Internet speed into the stone ages, Surfshark is our VPN of choice! So you better get on that before their servers get overcrowded.
№ 3.
If you're looking for a VPN that can do streaming… well, you found it. Nobody does streaming quite like Surfshark. After the whole Netflix VPN ban, this was the first VPN to bounce back within a week. And some of the other providers still weren't able to do that?
Impressed, yes?
No?! You're hard to please.
But if there's anyone that can, it's Surfshark.
See, it's not just about Netflix and its many overseas libraries. Surfshark can unblock pretty much anything anywhere. Got a streaming service? Well, Surfshark can definitely crack it, and if Surfshark can't, well, no one probably can.
№ 4.
All of this is us trying really hard not to mention how awesome Surfshark is as a premium VPN. Packed to the absolute brim with unique and exclusive features no other VPN provider on the planet has, this is one of the most stellar providers on this side of NordVPN.
Do you want to miss out on the sale and live your life knowing how much you could have saved after the deal ends?!
But wait, there's more… and more… and more still
What's better than one deal? Well, two deals, duh.
And it's a good thing that Surfshark has you covered there as well!
After pumping out feature after feature throughout 2021, Surfshark has become too big for its own britches and put together a massive package deal filled with all sorts of goodies for those who value their online privacy. And its name? – Surfshark One (Eat that, Google!).
And here's what this package will get you:
The signature Surfshark VPN.
Surfshark's Antivirus, fresh off the presses.
Surfshark Search – an anonymous search engine with all of the comfort of a modern search engine and none of their privacy invasion.
Surfshark Alert – your own, personal breach detector that will tell you if your credentials have been compromised.
Pretty sweet, huh?
Available on an unlimited number of devices, this suite is not only there to protect you and dear old grandma, but your business as well.
And only this Black Friday/Cyber Monday all of this next-level cybersecurity madness is available for just $3.70 per month. That's 83% off on your VPN, and 70% off on your additional One features + 3 months free for both. WHAT?! WHAT?!

Get the full Surfshark treatment this Black Friday!
Told ya! This

IS

the best deal!
You put up a good fight if you managed to read through us explaining at great length how you can save a lot of money. But we're pretty sure we've won.
There might be bigger discount signs out there. Or bigger discounts. Or even lower prices. And there might be local obscure providers with better deals. And we know all of them.
But math is still hard, and what we set out to find was the best value for your money this Black Friday and Cyber Monday.
And we believe it's Surfshark!
So ultimately, we're not here to tell you what to do with your money, we're here to tell you that if you don't get Surfshark this month, you're doing something wrong!