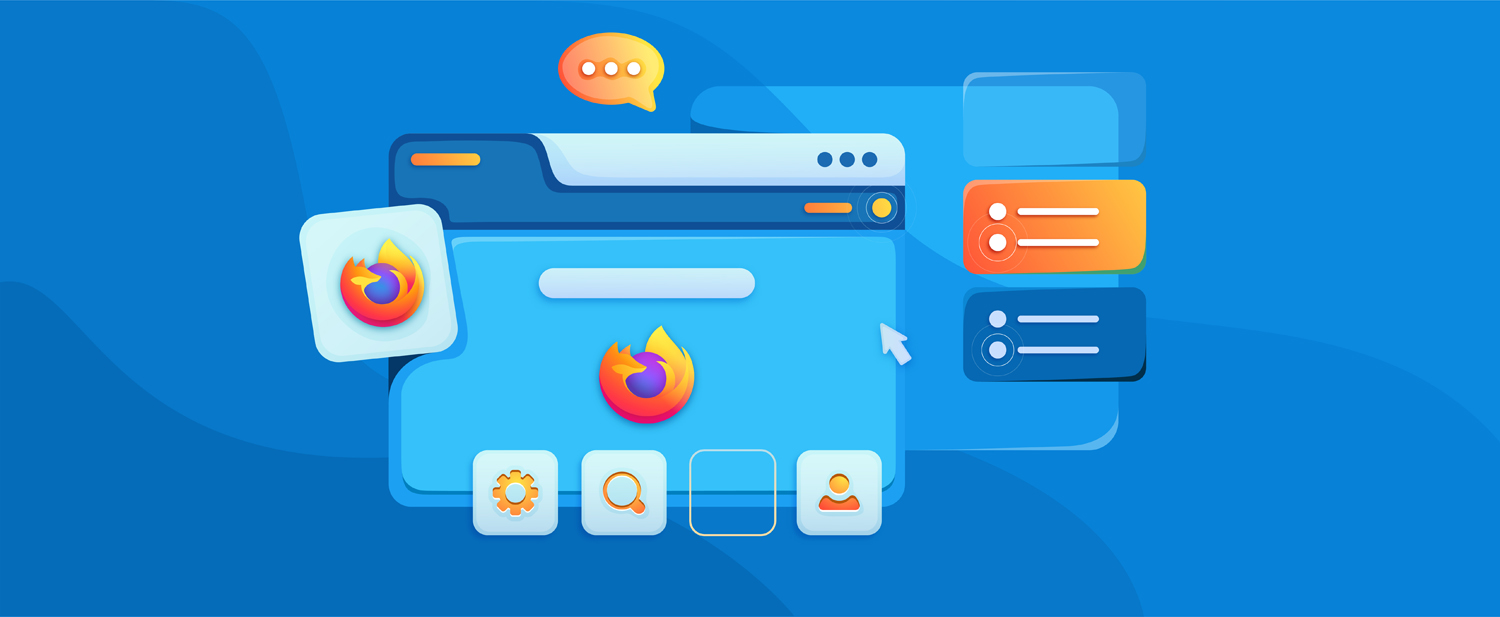 The Best VPNs for Firefox
Mozilla Firefox might not have become a household name of the same magnitude as Google Chrome or Internet Explorer (thank goodness), but still, nearly everyone knows the fiery fox browser. It made a name for itself as one of the most secure browsers available today, and yet, one can't be too secure online these days. And in turn, this begs the question: Should you be using a VPN with Firefox, and if so, which one?
Even though Firefox's popularity score (aka market command) has declined over the years, it retains a powerful hold on a massive chunk of the customer base. And those who have given the fox a try know that it can go toe-to-toe with just about any other browser. Particularly in terms of online security and user privacy protection that no other competitor can hold a candle to (except, maybe, the TOR browser, but that's another type of rabbit hole).
That said, any modern browser can do with a security, privacy, and online liberty boost. And there is no upgrade quite like a VPN. But this begs an interesting question: What is the best VPN for Firefox?

ExpressVPN: The best VPN for Firefox!
Do you need a VPN for Firefox?
Firefox is known to be one of the most, if not THE most secure browser out of all the available solutions. It ticks all the right boxes that would make any cybersecurity expert giggle in joy:
| | | | | |
| --- | --- | --- | --- | --- |
| Features | Firefox | Google Chrome | Safari | Edge |
| Open-Source | ✅ | ➖/✅ | ➖ | ➖ |
| Script blocker | ✅ | ➖ | ➖ | ➖ |
| Invasive ad-blocker | ✅ | ➖/✅ | ➖ | ➖/✅ |
| Cookie blocker | ✅ | ➖ | ✅ | ➖ |
| Automatic upgrade to HTTPS | ✅ | ✅ | ✅ | ✅ |
So if you're looking to provide your browsing with a bit more online protection, Firefox is definitely a great place to start.
---
However, you might be wondering, if Firefox is this secure, why would you even need a VPN with it? Aren't those things all about security?

Want to know what else VPNs can do?
Check out our full guide!
Even though Firefox is definitely a massive step up from the likes of the Microsoft Edge browser or Google Chrome in terms of user security and privacy, one can never be too secure, now can he? Firefox is tough, but it's not bulletproof.
Security issues aside, there are still two major problems with Firefox that a VPN may help you solve.
Take back your online privacy
Firefox is a step beyond Google's or Microsoft's browsers in terms of privacy. But it still needs to make money somehow. And just like any other browser (that wasn't made by a hacker in a freezing basement), it does so by collecting and selling user data.
As is the case with any commercial browser, part of Firefox's income comes from sharing user data with advertisers. And this means your data too!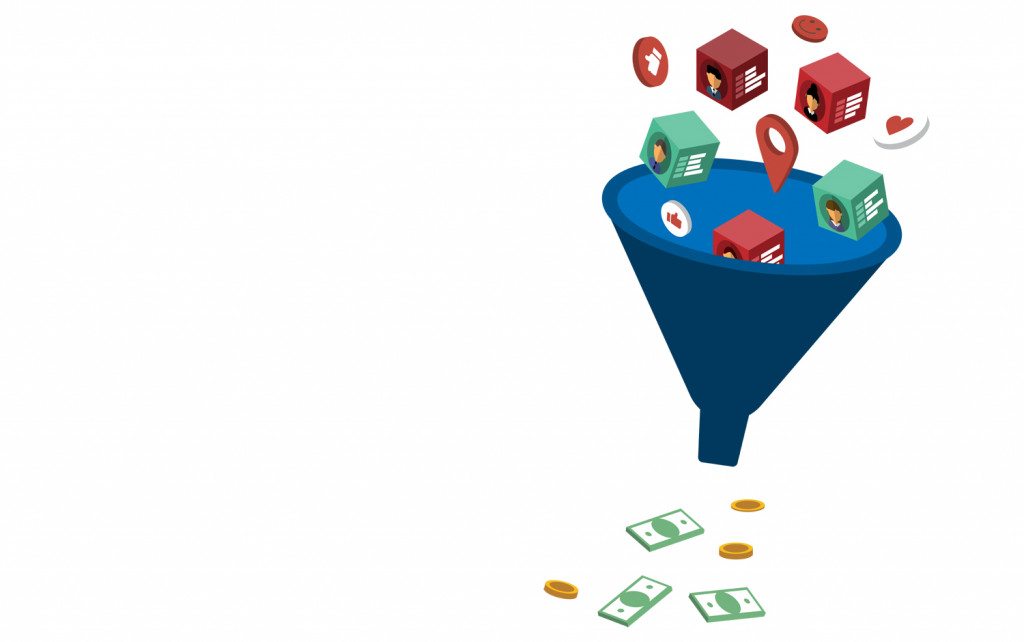 Want to keep your private data private? This is where a VPN for Firefox comes in!
Online restrictions
OK, so Firefox isn't as bad when it comes to online security, and not as egregious when it comes to violating your online privacy. That's all true when compared to the competition. However, there is one thing that all of the browsers share, no matter how good they are. And that's online restrictions.

Want to know more?
Check out how geoblocking is affecting you every day!
We bet that one of the reasons you are looking for the best VPN to use with Firefox is because you want to beat some sort of geoblocking or censorship that keeps ruining your day.
Oftentimes, VPN browser extensions work better than full-fledged apps. And that's because they are much faster, and can generally fool websites and streaming services much quicker, without having you go into incognito mode and pull other tricks.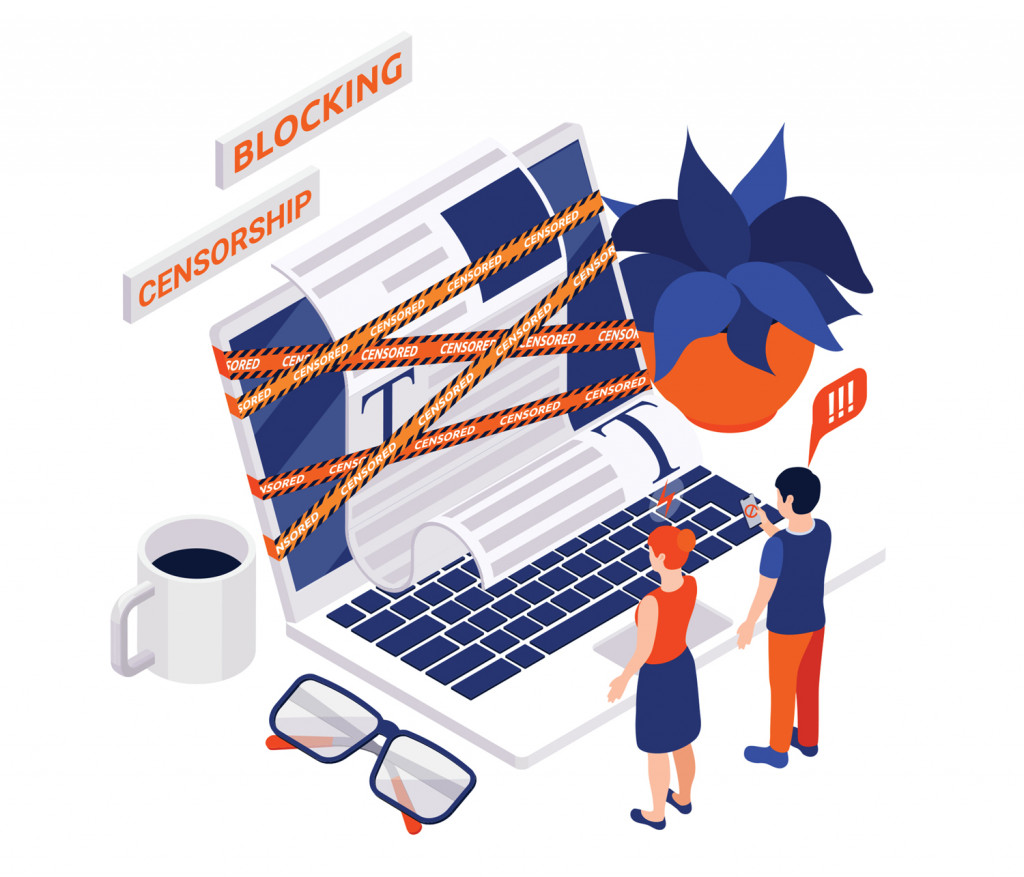 So the next logical question is…
How to choose the best VPN for Firefox?
There are a few things to look out for when choosing your new and best VPN for the Firefox browser. And all of these should be taken into account in order to provide you with the smoothest and hitch-free browsing experience.
First of all, a good Firefox VPN should have all of its privacy and security figured out.
Even if this is not the main reason you are getting a VPN for, if it hasn't figured out WebRTC leaks, it probably won't be much good for anything else.
Speaking of anything else, streaming unblocking, and bypassing online blocks is one of the main reasons people look into getting a VPN for Firefox.
Whichever VPN you are going to go for, it should be able to bypass online blocks as easily as it switches your location. You shouldn't have to jump through hoops to get your hands on some content!
Finally, a good Firefox VPN has to be fast.
VPN browser extensions are generally popular because of their speed, otherwise, it doesn't make sense to not use an actual, full-bodied VPN app. So you have to go for something that doesn't tamper with your browsing speeds.
That's all great, but you probably didn't come here so we could bombard you with more complicated requirements for a good VPN extension. And that's OK.
You want to know what the best VPNs for Firefox are. And we've got all the answers!
What are the best VPNs for Firefox?
There is definitely no shortage of VPN extensions in the Firefox Add-On Store. And even though this isn't the Chrome Web Store, and not just anyone can get on there, there are still plenty of untrustworthy providers around there.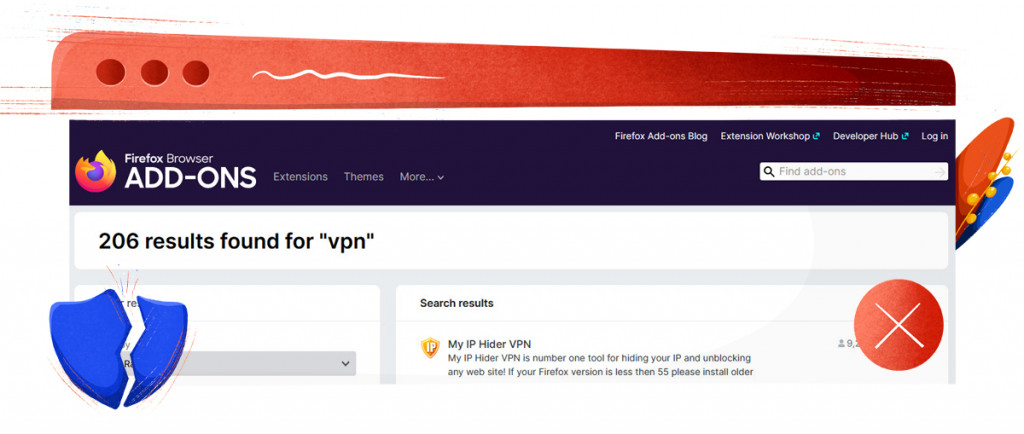 So blindly stumbling upon a great VPN provider for Firefox is possible. But online security is something you shouldn't ever leave to chance! And we're here to help you make the absolute best choice.
From the pool of many options we've tested over the years, here are the best three VPNs that offer Firefox extensions you can add to your browser for a better internet experience:
№1. ExpressVPN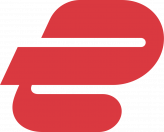 Overview
ExpressVPN is currently our top-rated VPN, and this extends to Firefox! Elegant, simple, incredibly easy to use, and capable of doing everything and anything a VPN can do, ExpressVPN is hands down the best VPN for Firefox!
ExpressVPN is undoubtedly the best VPN service provider, and you can bet your last dollar this goes for its Firefox extension. It might look simple and not as packed with features as most of the other providers, but there's much more to it than the elegant extension lets on. Plus, do you really want your VPN to be bursting with irrelevant features when all you're looking for is a bit of online privacy and freedom?!
ExpressVPN is a Firefox VPN that just works. And it does that better than anyone.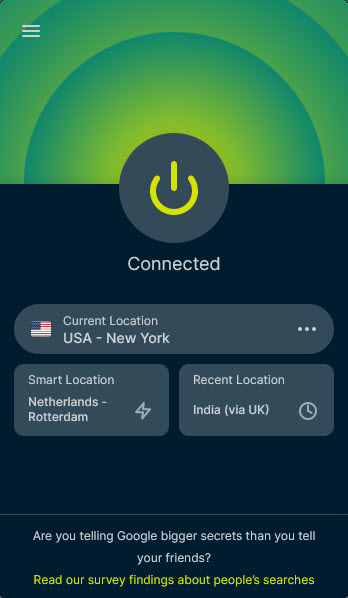 Here are some of the features that earned the provider a top spot in our list of best VPNs for Firefox:
The ExpressVPN Firefox extension is simple, elegant, and immediately accessible to anyone who wants to start using a VPN.
It offers location spoofing and WebRTC blocking, so you don't have to worry about your actual IP address being revealed.
The VPN extension for Firefox also boasts multilingual support – up to 17 languages.
This extension is just as good at unblocking streaming services as it is at keeping your personal information secure.
ExpressVPN is the fastest VPN around and that goes double for the Firefox extension. It's so fast, that it basically leaves your browsing speed untampered with.
№2. NordVPN
The word's most popular VPN!
Overview
When it comes to choosing a VPN for anything, NordVPN is always an ever-solid choice! Packed with exclusive features and delivering one of the smoothest VPN experiences in both app and browser extension form, this is our second-best provider to go for!
NordVPN is another provider with an impressive VPN extension for Mozilla Firefox that is almost impossible to leave out.
What makes this provider stand out is the absolute slew of exclusive features, functions, and add-ons designed specifically to improve your digital life. From technology developed for unblocking streaming services, to ad-blockers, to special security features no other VPN has, you can never go wrong with NordPVN.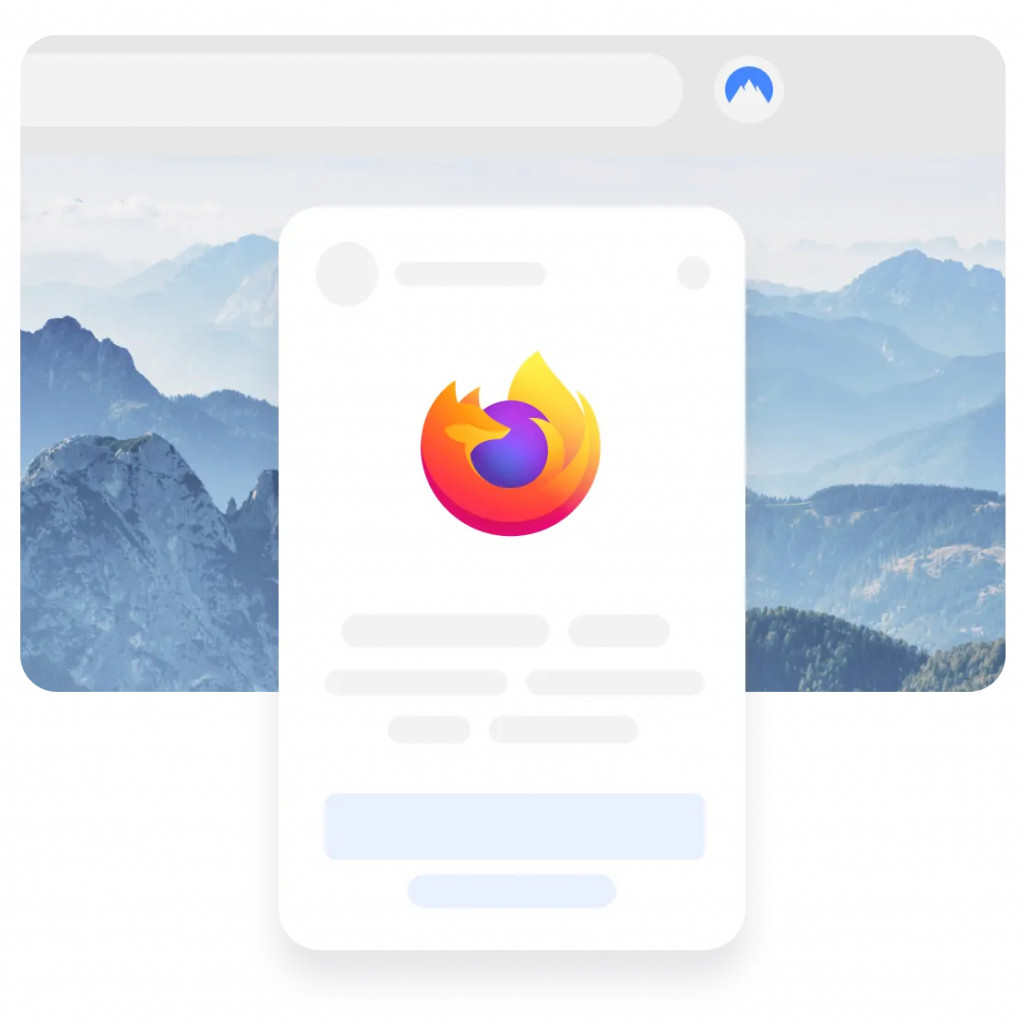 Check out just some of the features that land NordVPN one of the top spots on any "Best for" list:
It comes with the Threat Protection Lite feature that blocks ads, malicious websites, and other cyber threats.
Every NordVPN app, including the Firefox extension, comes with the SmartPlay feature designed specifically to unblock streaming services and bypass geoblocking.
The extension also does an excellent job when it comes to preventing WebRTC leaks which can leave your real IP address exposed.
№3. Surfshark
A VPN with a powerful bite!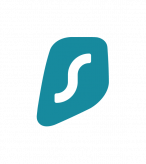 Overview
Surfshark may seem young, but it is definitely one of the smoothest add-ons you can gel. Packed with unique features, this VPN was developed specifically to make your online experiences safer, smoother, easier, and that much more private.
If it's entertainment you are looking to access through your Firefox browser, then Surfshark is what you need.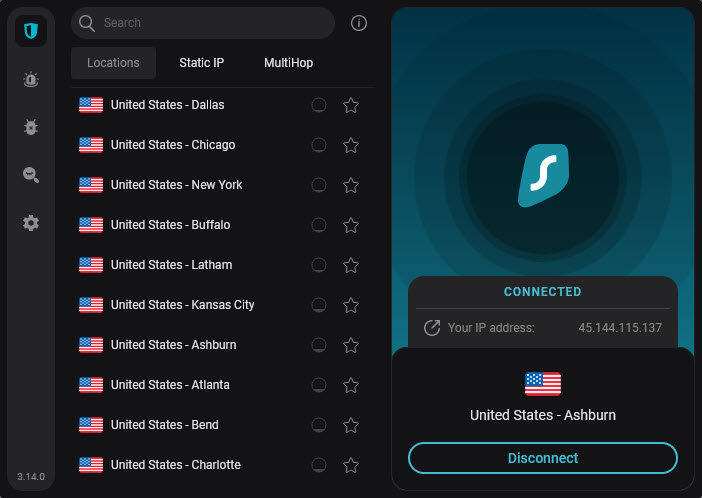 In addition to delivering a completely secure browsing experience and assured online protection thanks to its massive collection of security tools, Surfshark's extension for Firefox goes great with unblocking all kinds of content.
Of course, there's more than one reason Surfshark made it on this list. And here are some of the other ones:
Surfshark is the most affordable premium VPN out there. No other provider gives you the same value for this little.
The browse add-on comes with all of the features the desktop apps have including MultiHop and Static IPs. Not only that, but it also features some of the features only available in the extension such as Bypasser, Cookie blocker, CleanWeb, and Website Safety warnings.
The Surfshark extension also delivers great speeds, which is a non-compromise when streaming content on the internet.
What about Mozilla's own VPN?
Mozilla has its own VPN named – you'll never guess – Mozilla VPN. Built by the same developers as the browser, it is meant to add a bit of extra security to your online habits.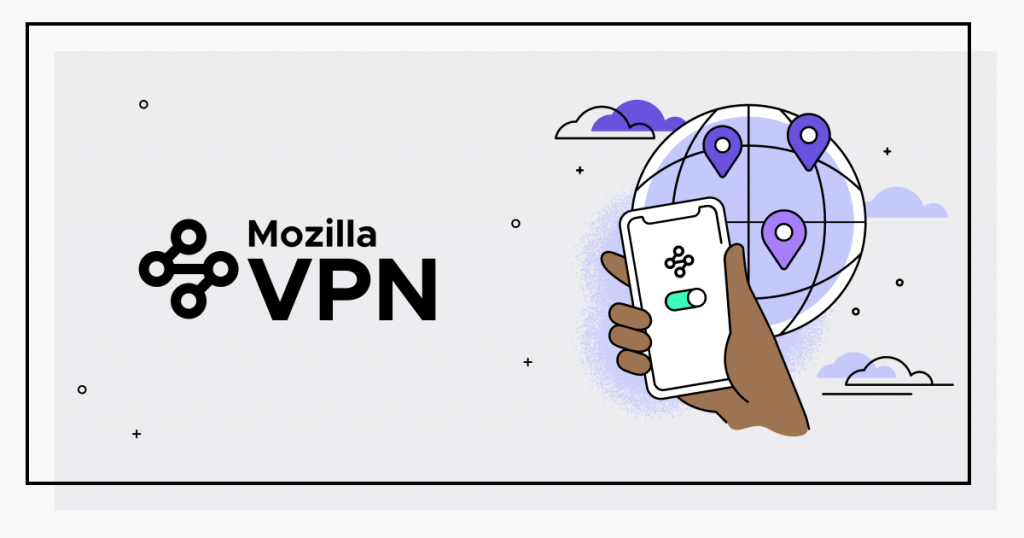 As far as VPNs go, Mozilla VPN is alright. But there is one crucial issue why the developer's own VPN didn't make it on the "Best VPNs for Firefox" list… Mozilla VPN doesn't have an extension for Firefox!
But that's not the only reason why Mozilla VPN just couldn't cut the mustard. Check out some of the other ones:
For starters, the VPN is available only to users in supported regions, majorly across Europe.
Its network is limited in terms of the number of available servers and supported locations.
This is, however, expected as the VPN is developed by Mozilla and not by dedicated cybersecurity companies.
It uses the WireGuard protocol to encrypt a user's traffic as opposed to other top VPN providers that support several protocols.
While stellar in terms of online security, Wireguard is known to have a few privacy issues. So this might not be the best VPN for you if you want to make your browsing a bit more anonymous.
The Mozilla VPN is also not optimized for bypassing restrictions and unblocking content, so if it's online entertainment you are looking for, you're better off exploring other options.
And, again, no extension for Firefox itself. Seems like the add-on store was too tough on the browser developers themselves.
Secure your online life: Choose the best VPNs for Firefox
There are many VPN and proxy extensions for Firefox – both free and premium but only a handful of them, majorly premium ones, actually live up to the hype.
Though they come at a cost, it's always best to pay with money than your online security and privacy. Those will always cost more in the long run.
So grab yourself one of our best VPN extensions for Firefox and enjoy the Internet as it was meant to be: safe, private, and restriction-free!