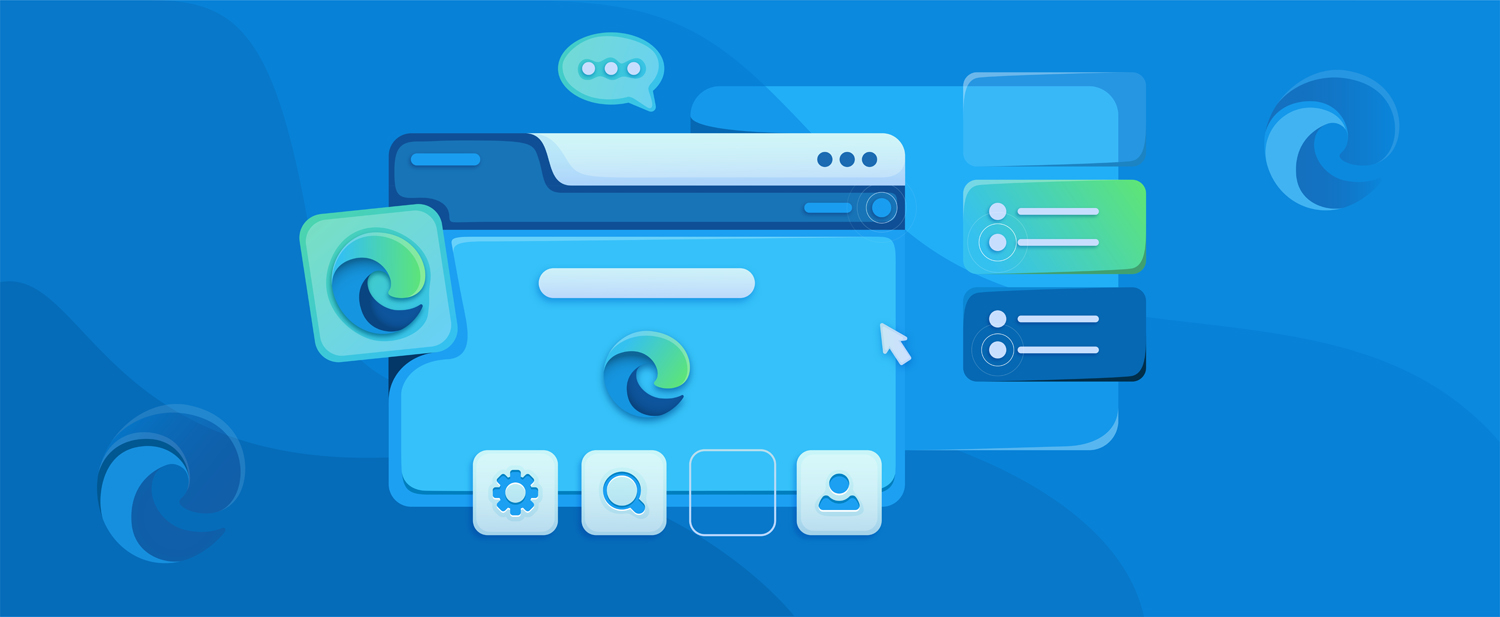 Best VPN Extensions for Microsoft Edge
Microsoft Edge isn't the most popular of all browsers but is one that has seen massive improvements since its first release. Designed as a fork of Explorer, Edge is a much more secure and fast upgrade that has a lot more to offer than any of its previous iterations. But as much of an improvement as Edge may be, if there is one thing we know about the Internet, it's: One can never be too safe online.
The Edge development team addressed performance issues, brought several updates to the application, and gave the browser a pampering and modern makeover. The improved experience has actually done wonders for the browser. The browser might not be able to take on Chrome or Firefox (yet), but MS Edge's boosted popularity is definitely giving rivals like Safari and Opera a run for their money.
In addition to its new slick interface, Edge has undergone a much-needed security facelift and is even releasing its own VPN.
But as much as MS Edge improved over the last few years, it's still far from the perfect online security and privacy tool. So we're here to have a closer look at the dangers you might be facing every time you launch Edge, and how to avoid them!

Frequently using Edge?
Get ExpressVPN and take back your online privacy!
What dangers do you face daily using Edge?
Despite having an edge [HA-HA!] over some of the other browsers, MS Edge is not perfect.
For starters, it is owned by Microsoft and marketed as the official built-in web browser for Microsoft's proprietary OS, Windows. This in itself is already a major concern for privacy nuts. But, truly, this is the last one to lose sleep over.
Even with all of its new and fancy security updates, every time you launch Edge, you're gambling with your personal data. And these are just a few of some major dangers you're constantly facing:
Information gathering
Last May, Microsoft crowned Edge as the best in terms of performance among current desktop browser options – but we'll take that with a pinch of salt.
Privacy-wise though, it ranks among the poorest per an impartial report compiled by Trinity College's School of Computer Science and Statistics professor, Douglas Leith.
That is not all the worry, though.
As you know, MS Edge comes pre-installed on devices running the Windows OS. And it's not like Microsoft has been very respectful of everyone's privacy. We all know data mining is very real, especially where any of the Big Five in Tech are involved.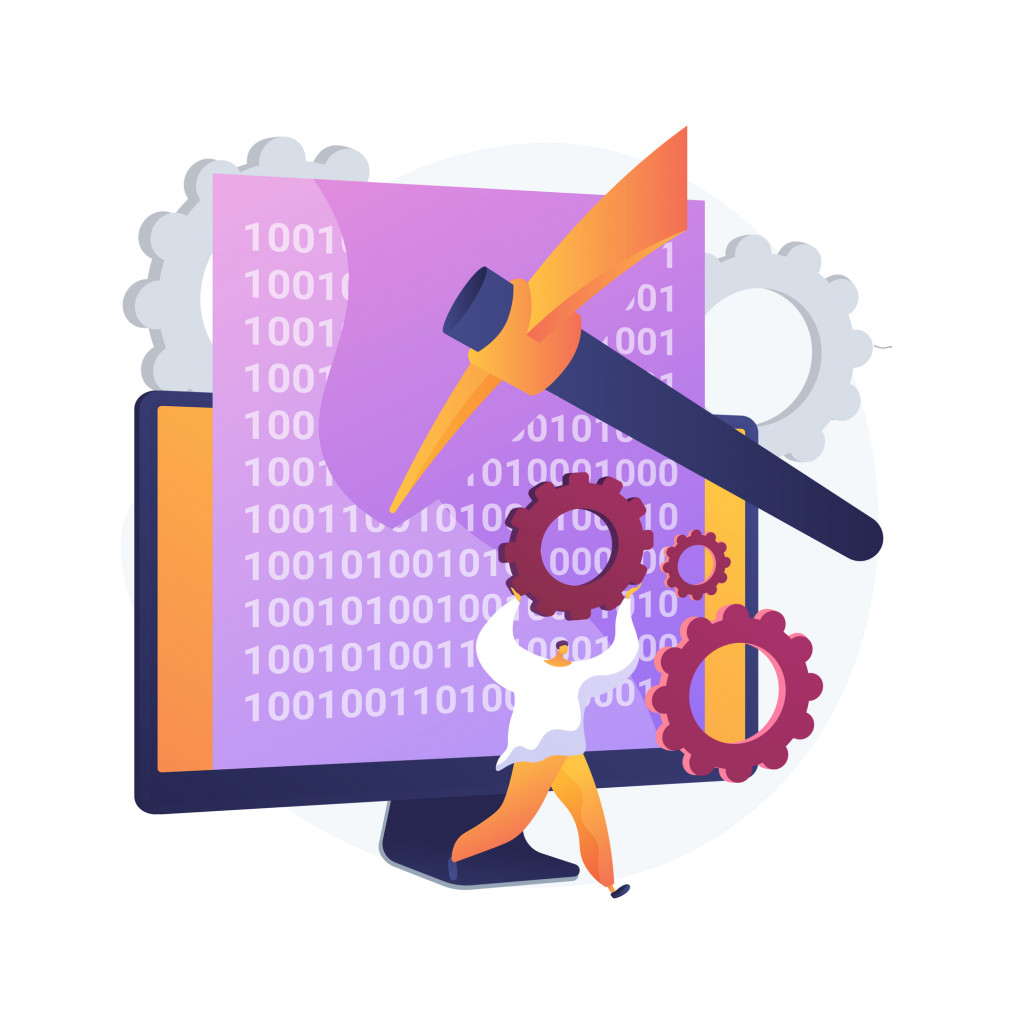 Thanks to Edge, Microsoft definitely knows even more about you than it used to.

Don't like Microsoft snooping around?
Check out how you can keep your private data private!
Edge still might be the most vulnerable browser
MS Edge and vulnerability go hand in hand.
Even though it has gone through a massive security update, Edge is still susceptible to browser-specific and general vulnerabilities affecting other browsers such as CVE-2022-1096 and CVE-2021-34506.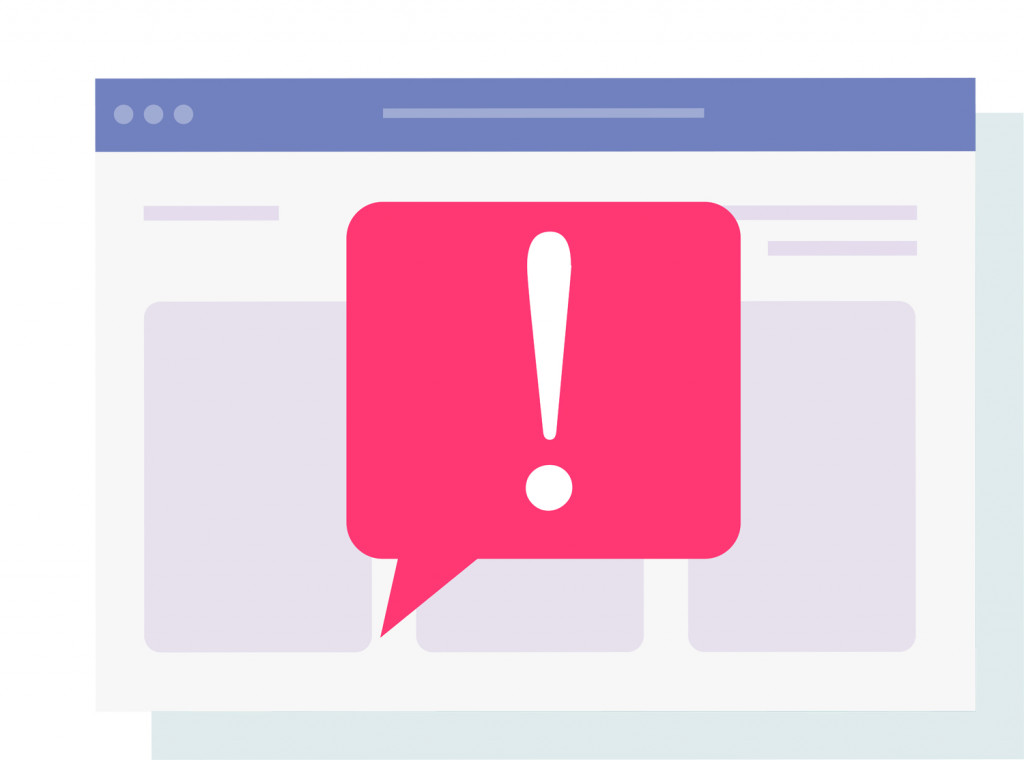 Don't get us wrong. Edge is a massive security improvement compared to what Internet Explorer used to be. And, for the most part, it has you covered with all of your basic security needs. But answer yourself this: Would you prefer to be mostly secure, or completely secure?
Restrictions
Today, there are as many restricted services and sites on the internet as there are bird species, and some of them are directly imposed by Microsoft.
For instance, the Microsoft Rewards program (exclusive to the Edge browser) is geo-blocked and unavailable to all users worldwide.

Never heard geoblocking?
Check out how it's affecting you every single day!
This doesn't concern just Microsoft, though.
The Internet has grown into a very restrictive place full of roadblocks and tolls. And unless you're OK with your online freedoms being limited, you might want to look for ways around these nasty limitations.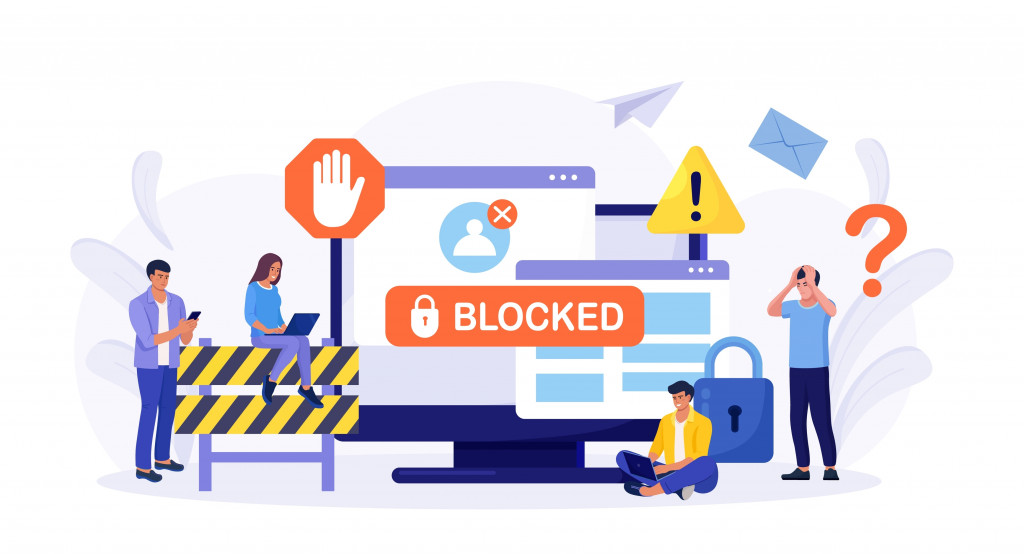 There is but one way to combat all of that
If you are one of those looking to secure your online existence, take back your online privacy, and freedom, the one thing you need is a VPN. That's a given.
But to provide your Edge browser with the online security it needs, what you truly need is an Edge browser extension.
Those, however, can be hard to come by. Finding the right VPN for Edge, though, is where things get a little bit tricky.
VPN client application vs. VPN extensions
Desktop VPN apps are the wholesome package – no doubt – but they don't beat VPN extensions when it comes to browser-level security. Taking the form of lightweight add-ons, VPN extensions come in handy when you need to add some next-level protection to just your browser.
Since they operate only at the browser level, they are simpler, more user-friendly, and require lesser space to run.
Browser extensions can also do things that full-fledged desktop apps cannot. The good ones come with dedicated WebRTC leak protection to make sure the browser does not leak your data. Extensions are oftentimes much faster, unblock websites and streaming platforms easier, and offer a level of flexibility you just don't get with a desktop app.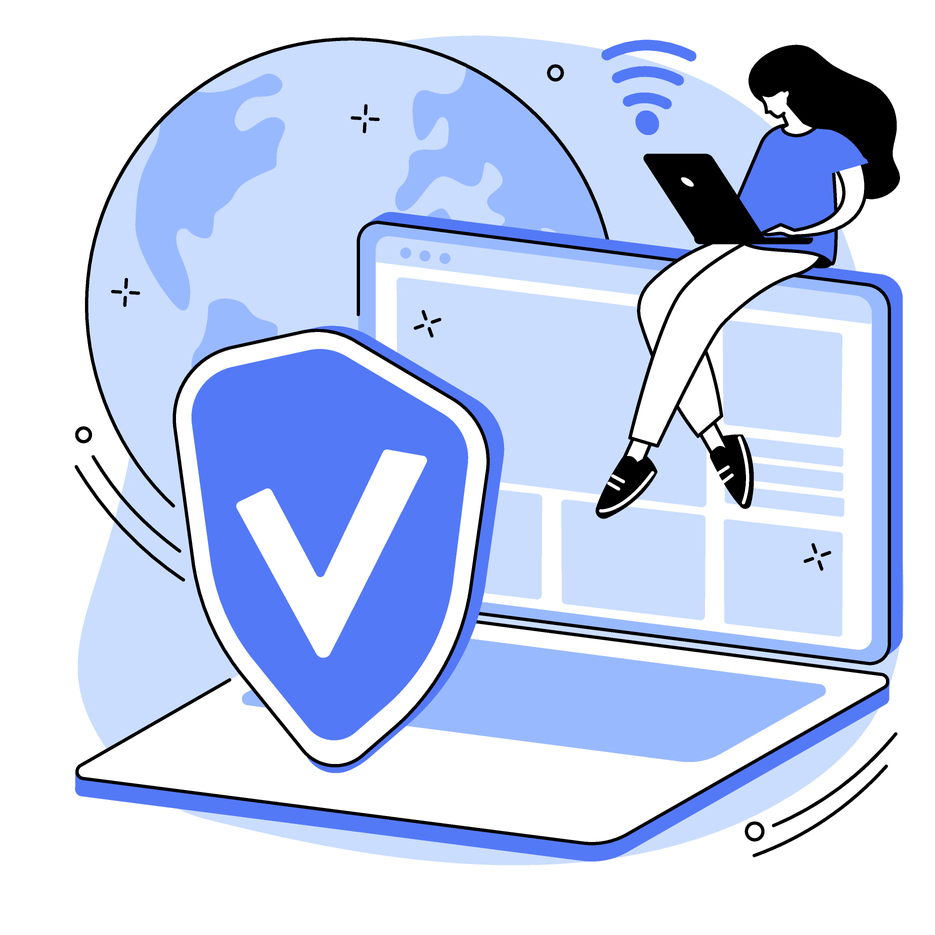 If what you're after is a true level of online security and privacy, then you should definitely have both: a desktop app, and a dedicated extension for your preferred browser. This way you know you're covered on all fronts and can fully enjoy everything that VPNs have to offer!
For whatever reason, there are very few premium VPNs – actually good VPNs – that have decent extensions for Edge. A year ago, there were hardly any VPNs for Edge at all, which opened the doors to all kinds of scammers and shady software.
And even though the times have since changed, when choosing a VPN for Edge, you need to be careful to go for a VPN that actually works, and won't make your privacy matters worse.
What are the best Edge VPN extensions you can trust?
Edge doesn't have as many VPN extensions as, say, Chrome, or Firefox, but there's still a lot to choose from.
And since there are so many to choose from, we couldn't suggest just one this time, so we went with three. Each of these options has different things going for them, but they're all worth your trust and hard-earned money.
#1. ExpressVPN
ExpressVPN was the first premium provider to even consider introducing a VPN extension for the Edge browser, and it definitely had time to work out the kinks.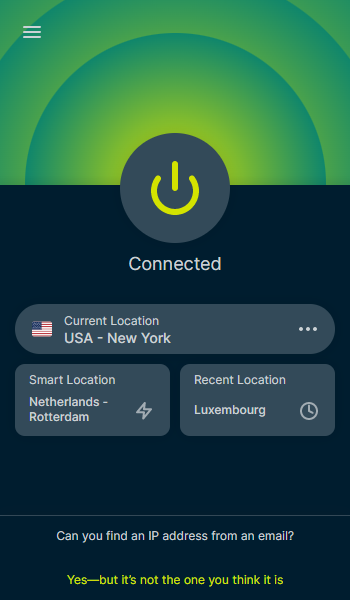 Currently, ExpressVPN is the top-rated VPN extension in the Microsoft Edge store, and it's easy to see why. And these are just some of the reasons why we also believe ExpressVPN to be the best Edge extension there is:
It's extremely intuitive and easy to use. As soon as you get the app, you're but one click away from perfect browser protection and easy access to anything you need online.
Just like the desktop app, ExpressVPN's browser extension is incredibly fast and, when paired with Edge's improved performance, delivers the ultimate browsing experience.
It gives you a massive collection of high-quality servers, as well as a slew of privacy and security settings that will make sure you get everything you need out of your premium VPN subscription!
It has massive streaming unblocking potential, not to mention the ability to bypass local restrictions.
Want to know more?
Check out our brand new in-depth ExpressVPN review!
This is far from everything that makes ExpressVPN the perfect Edge VPN. Perfectly simple, agile, flexible, and intuitive, this is the Edge VPN you should go for if you're looking for the best!
#2. NordVPN
Not a fan of ExpressVPN? That's not the only option we have for you.
NordVPN may have just recently released an extension for Edge, but that time was well-spent designing an extension that works just as well as everything NordVPN puts out there.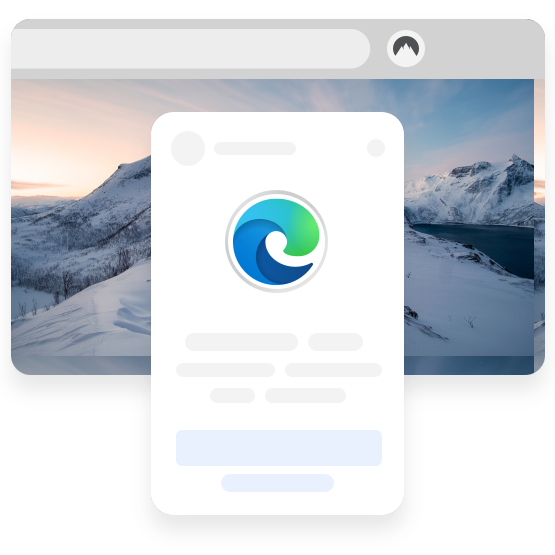 These are just some of the reasons we can't get enough of NordVPN's awesome Edge extension:
It has the slickest and most-friendly extension to use. Just like you would expect from NordVPN.
The extension gives you access to the biggest selection of servers out of any VPN provider. And that's reason enough to choose this VPN extension over any other.
Thanks to its Threat Protection features, it blocks ads and trackers while offering protection against malware.
Need to know more?
We cover everything about NordVPN's extensions in our review!
NordVPN is a great VPN provider. Always was, always will be. It might be still ironing out some of the kinks out of its fresh new Edge extension, but it's definitely worth it!
Surfshark
Surfshark might not be a household VPN name just yet, but we give it about a year until it is one.
This little VPN is taking the world by storm simply by being the most unique VPN provider out there! And this definitely extends to Surfshark's recent Edge extension!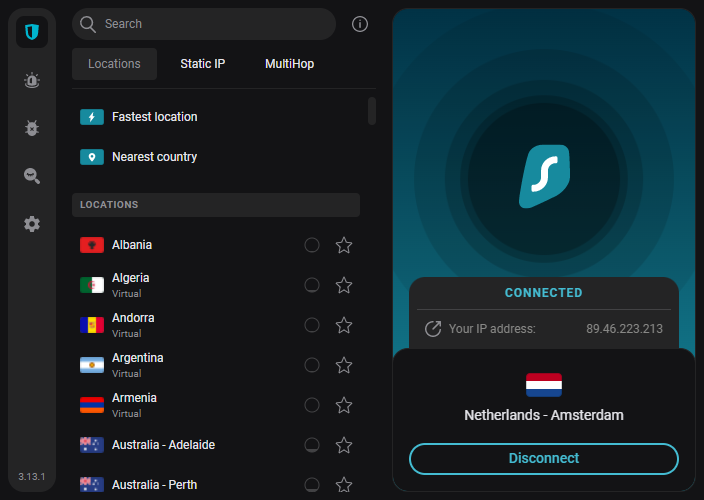 There are lots of reasons to love this little provider with a cool name, but we will try and contain ourselves to just the main ones:
Even though it's new, it is highly secure and reliable due to a range of security features, including a WebRTC block.
It is the best VPN when it comes to unblocking entertainment. It does so effortlessly, giving you access to virtually everything you want, from Netflix libraries to streaming platforms unavailable in your country.
The VPN comes with a massive collection of extra features that you won't find with any other VPN, which makes you feel like you're buying more than just a VPN.
Surfshark covers an unlimited number of devices, so getting a Surfshark subscription basically means you cover every device you have.
It's the most affordable premium VPN out there, so you are going to get your money's worth either way.
Interested?
Find out everything there is about Surfshark in our complete review!
Surfshark might be younger than most other VPNs, but with this provider rolling out new features nearly every month, you're definitely getting everything that VPNs can do in one slick app.
How about the new built-in Edge VPN?
Following in the footsteps of Opera, Edge is desperately trying to add value to its service by adding new features.
Towards the end of April, Microsoft revealed it was debuting its own free built-in VPN to help secure Microsoft Edge. This new VPN tool powered by Cloudflare is a decent attempt to provide users with online protection but is barely up to snuff.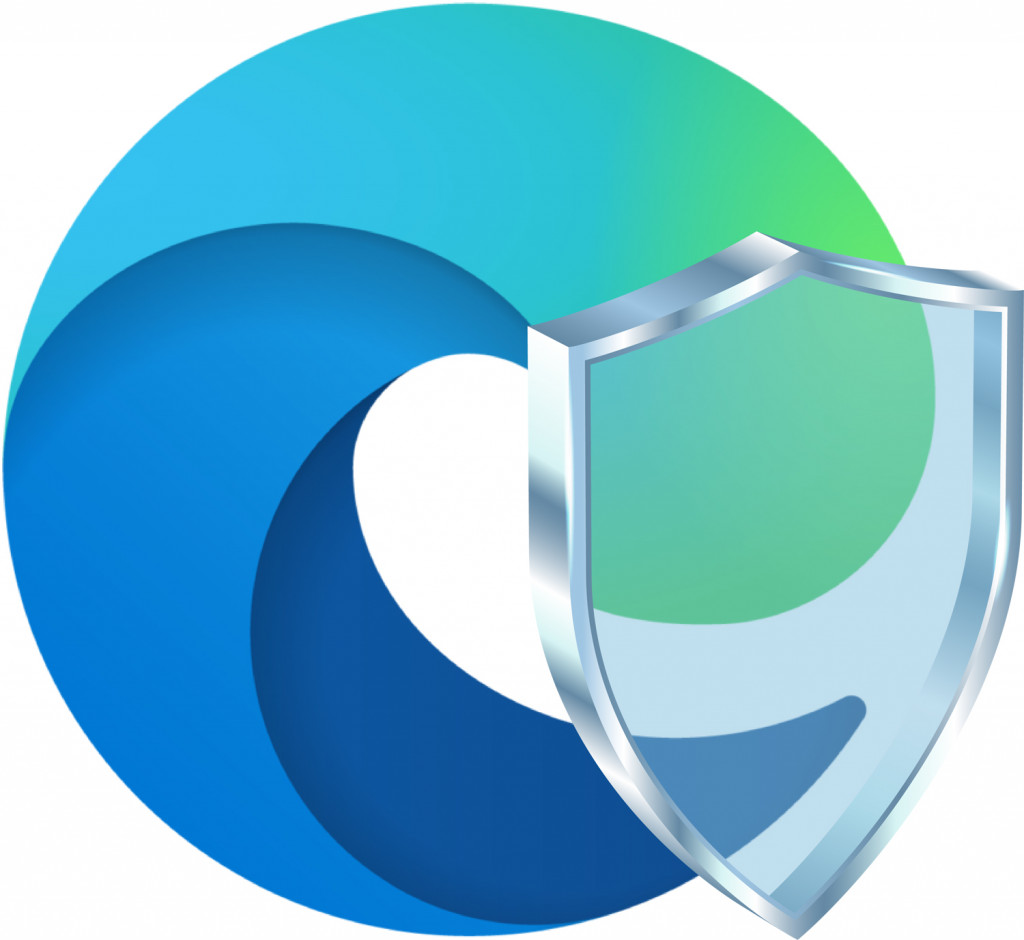 We've had a look at the extension, which is currently only available to beta testers, and here are some of our key takeaways:
It's very basic and doesn't offer any features apart from the VPN connection itself, unlike most other premium VPNs.
It also only does browser traffic encryption and doesn't let you bypass censorship or go around some blocks.
Perhaps the biggest catch; it gives you 1 GB of data per month, which is very little especially if you carry out most work or school activities online.
The bottom line: While the Microsoft Secure Edge Network VPN feature is a great addition to the browser, it is still nascent and can't quite compete with premium VPN extensions.
So if you want the real deal, and enjoy everything that comes with it, you should go for one of the premium VPN extensions.
Surf securely on Edge and not on the edge
It pays to go for a premium provider. With one subscription, you get both the browser extension and the actual app, so you have full control over your Internet traffic, wherever it comes from, wherever it goes.
The VPN extension for Edge from ExpressVPN is the best, but those from NordVPN and Surfshark have equally proved to be ideal pairings to browse safely. So make your pick and stay safe online!