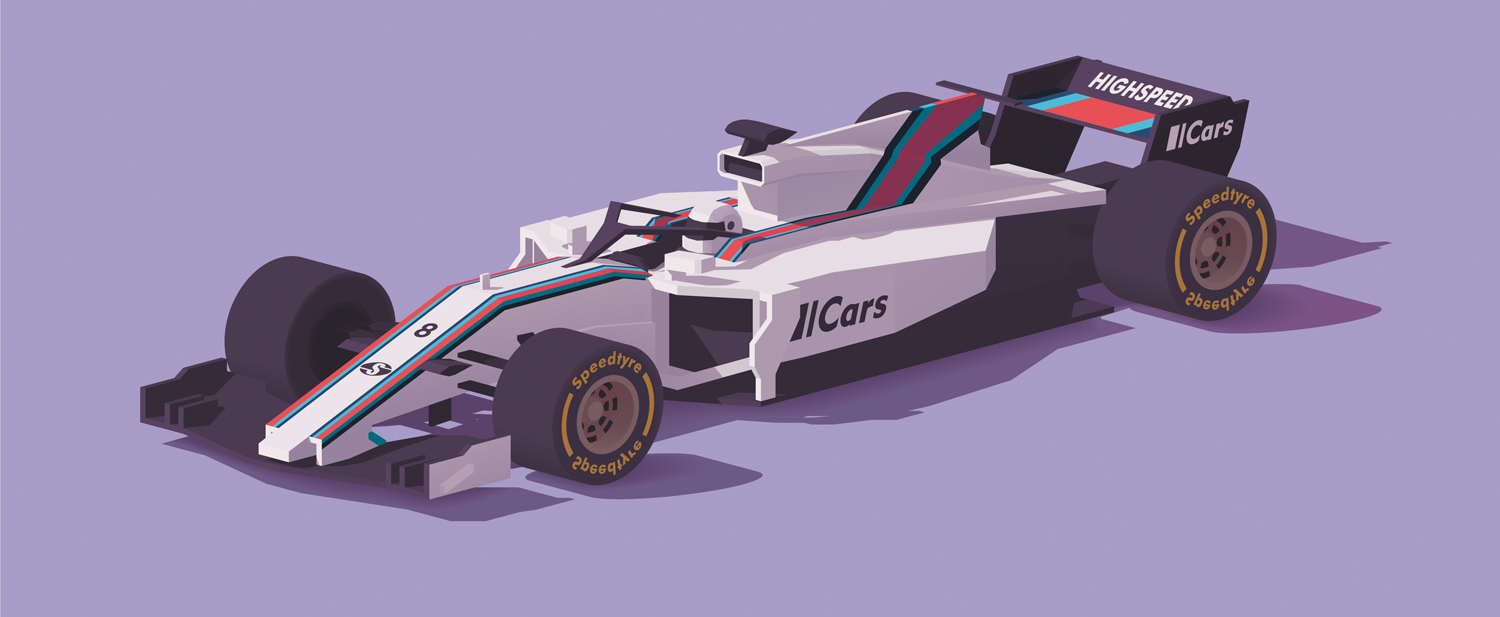 Stream the 2022 Formula 1 Saudi Arabian GP live and free!
It's almost time for the first REAL race of any Formula 1 season! Yes, the Saudi Arabian GP on the Jeddah Corniche Circuit is upon us. And we can't wait!
Neither can you, probably, after the madness that was the Bahrain race! It's everything everyone wanted and no one expected! Ferrari dominating the course?! After all these years of waiting and hoping? Yes!
The Red Bull teams really have to pull themselves together, and focus on the actual race and not all of those fancy, last-moment additions to their cars! And it feels like Mercedes still owes us a race after that lukewarm start.
What we're trying to say is, if the first race was any indication, this is going to be one heck of a season. And it truly begins here and now, on the 6,174 kilometers and 27 turns of the Jeddah Circuit. Time to tune in!

Can't afford to miss the race?
Grab ExpressVPN and stream F1 anytime, anywhere!
Where can you stream the Saudi Arabian GP in 2022?
Depending on where you are, you probably have your own streaming platform that is hoarding all of the rights to the F1 races. Which, honestly, doesn't make finding the streaming options any easier.
In the US all of the 2022 season races will be streamed exclusively on ESPN and ESPN Deportes.
Canada has it somewhat better with a wide selection of streaming and broadcasting options (RDS, RDS 2, TSN, Nuovo). Most of them, however, are paid streaming options, so if you're not lucky enough to have them already, you are going to have to pony up.
The same goes for Australia, where races can be seen on Fox channels and Kayo, and the UK, where the races will be broadcast exclusively on Sky Sport.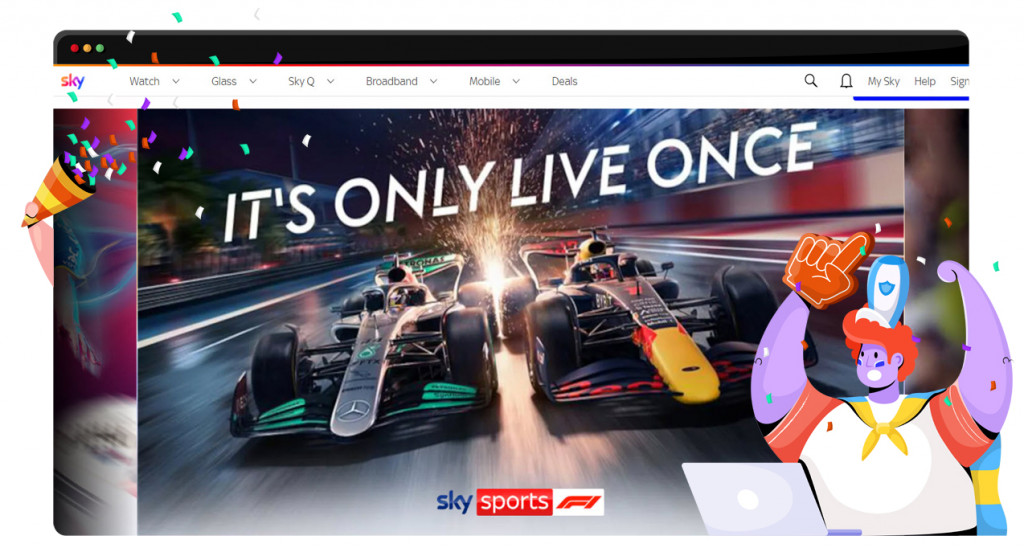 Or you can also skip the research and just go for F1 TV. But if you have that kind of money lying around, you're all good.
Anyway, you get the picture. If you want to stream the races live and free you first have to do a Ph.D. on streaming options, and then double mortgage your house in order to be able to stream them.
Or do you? There are still places in the world that treat their F1 fans a bit better. So you just might be able to stream the Saudi Arabia GP live and free if you follow our advice!
Can you stream the 2022 F1 Saudi Arabian GP for free?
Sure you can! If you look hard enough and have the right tools!
See, the problem is not finding the livestream, but actually unblocking it. Since sports streams are the most expensive thing since actual gold, they are usually locked away behind hundreds of firewalls, geoblocks, and restrictions that would make North Korea frown.

Geoblocks?
Find out what they are and how they are affecting you!
But there is a hero in this story that can overtake [get it?] any restriction. And that's ExpressVPN!
How does ExpressVPN pull off such an amazing feat? Well, there are layers to it:
You are right, ExpressVPN might not have the largest server network out of all VPN providers, but it definitely has the most diverse one.
With extremely reliable, stable, and fast servers available in nearly every country in the world, you know there is a local server waiting for you just around the corner!
There are a lot of things ExpressVPN excels at, and streaming sports is definitely at the top of the list.
ExpressVPN makes it its life goal to unblock every sports streaming out there, and it succeeds 100% of the time.
When it comes to streaming sports, speed is one of the most important factors. And ExpressVPN isn't called that way for anything!
Being the hands-down fastest VPN in the industry, this provider is ideal for streaming sports and never missing a single race.
Need more reasons to get ExpressVPN?
Check out our full in-depth review!
Need more proof that ExpressVPN is the best? During the last race in Bahrain, all of the VPNs were blocked during the live stream on ORF 1. And the ONLY one that managed to stand its ground was ExpressVPN! 'Nough said.
The two ways you can stream the Saudi Arabian GP for free in 2022
Ready to take back your online freedom? Great!
Here are the two – tried and tested – ways you can for sure stream the 2022 Saudi Arabian GP truly live and completely free!
ServusTV
Just like last year, ServusTV is one of our favorite places to stream Formula 1 races. Well, at least half of them.
The Red Bull-owned Austrian channel has the rights to livestream half of the 2022 season's races. And, you guessed it right, the upcoming Saudi Arabian GP is one of them!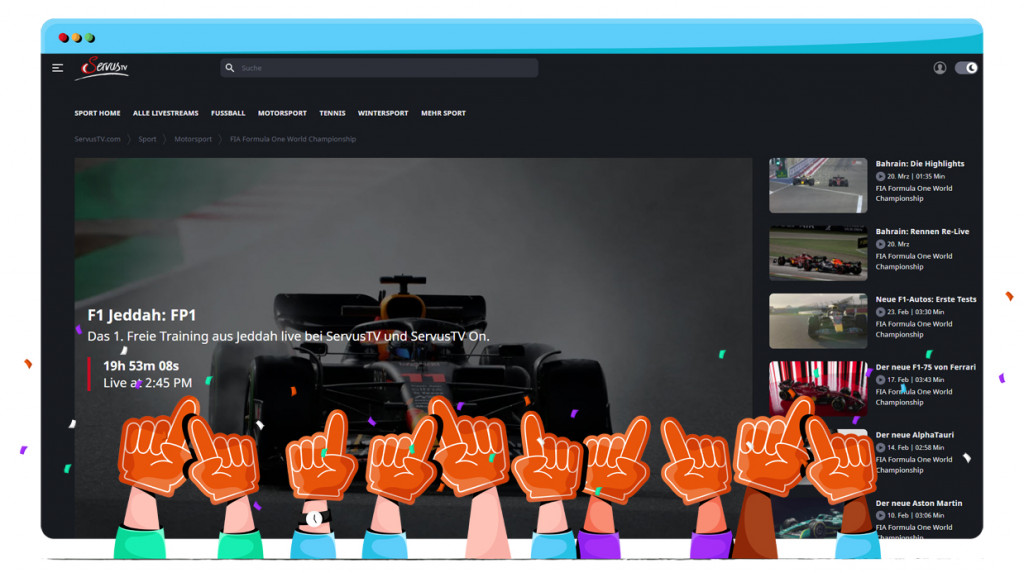 Here's how you would go about catching some ServusTV streaming:
First of all, get ExpressVPN. That way you know you are on your way to streaming glory.
Connect to an Austrian server.
Head on over to the ServusTV website and enjoy the race!
No registrations, no hacks, no nothing! Pure F1 enjoyment. The way it was meant to be!
RTBF Auvio
Europe really knows how to treat their Formula 1 fans! And the next streaming option on our list is a little streaming platform from Belgium – RTBF Auvio.
So if you've been dying to brush up on your French while enjoying your favorite sport, this is the place for you!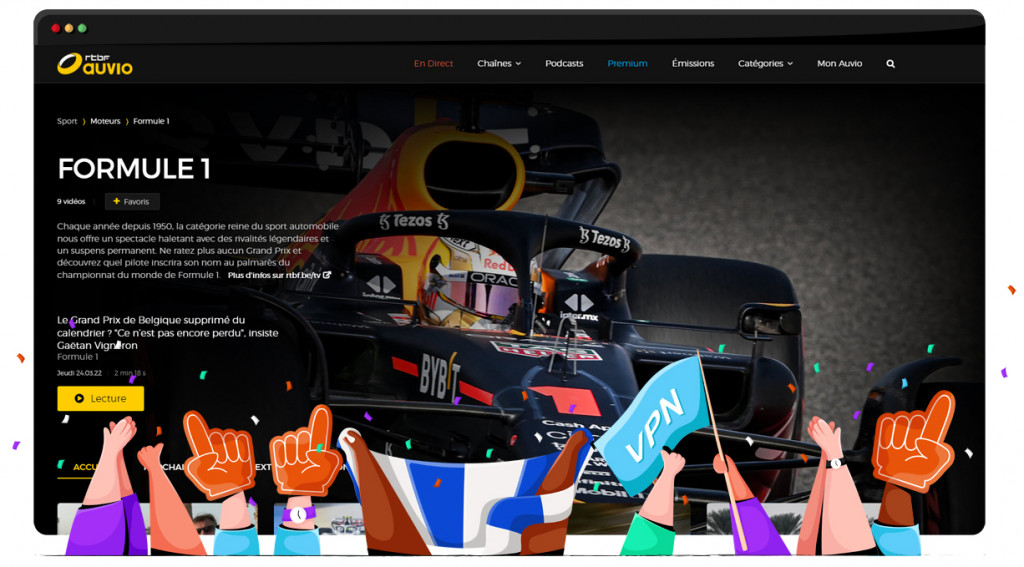 Getting to stream the races on RTBF is just a little bit more difficult, but nothing you can't handle:
Get ExpressVPN! Otherwise, you'll be met with the blocked screen.
Connect to a server in Belgium.
Head on over to the RTBF Auvio website and make a free account. If asked for a postcode, come up with one from Belgium.
Navigate the website and enjoy the stream in all of its glory!
Start your engines!
With everything we've seen so far, this just might be one of those Formula 1 seasons we've been dying to see for a long time.
Can't afford to miss it? Grab yourself ExpressVPN and enjoy all of the F1 streams this year the way they are meant to be watched: Live and Free! And the Saudi Arabian GP is the perfect place to start!