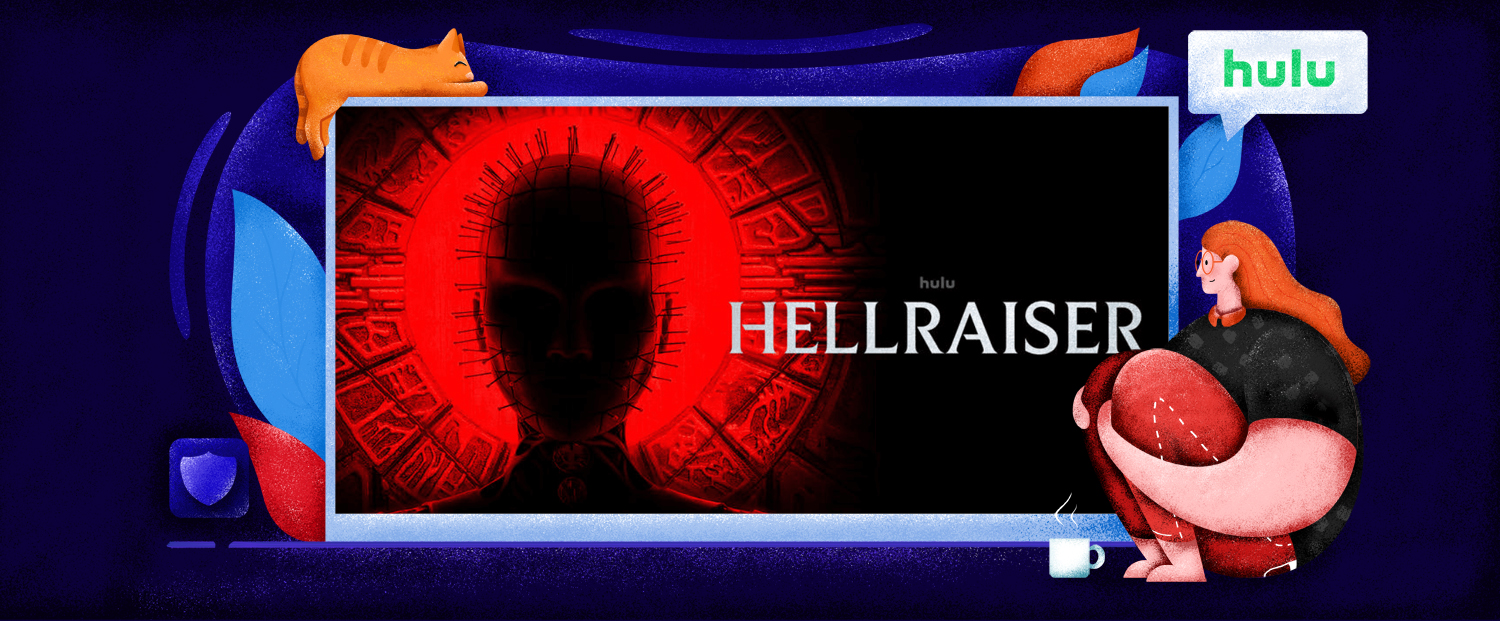 How to stream Hellraiser 2022 from anywhere?
Horror movies might be hit or miss, but there's no shortage of iconic movie baddies. There's Michael Meyers, Freddy Krueger, Leatherface, Chucky, Jigsaw, Jason Vorhees, Jeepers Creepers, Pennywise… Mark Whalberg from The Happening. However, none of them stand out as much and have an appearance as unsettling as Pinhead from Hellraiser.
Few horror films can claim to be as influential as Hellraiser. And if you are one of the OG horror fans or a horror newbie that wants to hop on a tried and tested horror series with a fresh coat of paint – this is your lucky year! Because we have been blessed by Cthulhu with a completely new installment of one of the best horror franchises ever. Yes, Hellraiser 2022 is finally here!
It's been built up for quite some time. And now that it's finally out, we already know it's a hit! And how could it not be with a trailer like this:
We have been saving for this! And there's no better time to revive an old, beloved movie series than the Halloween season.
However, not everyone might be able to treat themselves to a horror classic reinvented upon release. And that's exactly what we're here to help you with!

Stream Hellraiser wherever you are with ExpressVPN!
Where can you watch the new Hellraiser movie?
The idea of rebooting the Hellraiser franchise has been floating around for a while. In fact, the first mention of revisiting the cult horror classic dates back to 2007…
Fast-forward to 2022, and we finally get our long-awaited Hellraiser reboot on October 7th. And we have Hulu to thank for that!
That's right! One of the best, and most unique streaming platforms has been knock-knock-knocking it out of the park with movie releases lately. First came Prey, and now we finally get our hands on Hulu's fresh take on the horror classic. Way to go Hulu!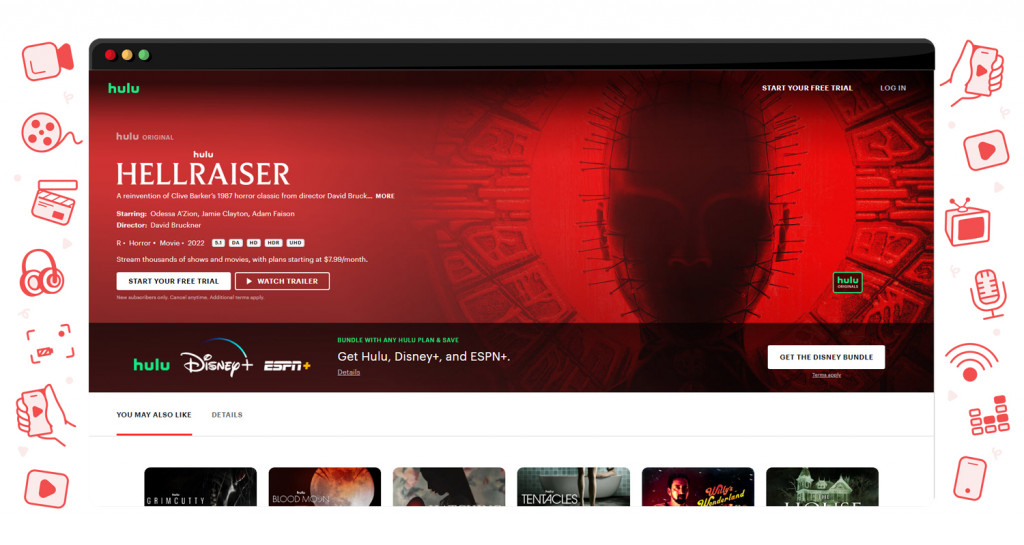 Awesome as that may be, not everyone might get to enjoy the movie.
First of all, the new Hellraiser movie isn't getting a theatrical release. Which is a gosh-darn travesty! And second, because Hulu is a US/Japan-exclusive streaming platform, these are the only two places that can get their hands on the movie as soon as it comes out.
We guess everyone else will just have to wait…
Yeah, right! If there's anything that can ruin a horror movie to hell and back it's spoilers. And the online is already full of spoilers of all kinds.
Anyway, there's no time to waste, we're going to have to get crafty!

Did you know you can get Hulu anywhere?
Find out how to get Hulu wherever you are!
The two issues you need to solve to stream Hellraiser 2022
If you live in the US, you're free to go all. All you have to do is boot up Hulu and pretend you're not scared.
For the rest of the world, however, there are two obstacles that we have to overcome:
The first one is unblocking Hulu in countries where it's not available.
And the second one – paying for the Hulu streaming platform which only accepts American payment methods.
Sound complicated? Trust us, it's not! And, unlike the source material you are looking to hunt down, this one won't release any gruesome Cenobites onto the world.
Getting Hulu from anywhere
Truly, getting your hands on some Hulu streaming is nothing elaborate or complicated. There are four essential steps to getting your hands on the new movie right here and right now. So let's go:
1. First of all, you need to get access to the Hulu streaming platform. And to do that, you are going to have to overcome some of the toughest geographical blocks in our realm.
Not to worry though, because all you need is a stellar VPN. And there is currently no better VPN than ExpressVPN!
Strong, fast, reliable, and perfectly suited for streaming as much as it is for online security and privacy, this THE VPN to get.
And, hey, if you have no need for it outside of Hellraiser, it also comes with a 30-day money-back guarantee, so you can refund it as soon as you watch the movie.
2. The next piece of the puzzle is the payment method that Hulu accepts.
This might seem like an impossible task, but it's actually quite easy. All you have to do is get the help of a virtual payment provider such as US Unlocked or Wise, and you are good to go!
Services such as this were created specifically to give you an opportunity to shop US from anywhere.
US Unlocked is perfect for one-time and specific subscriptions, while Wise is perfectly suited for longer commitments.
Get an bank account anywhere in seconds!
3. Now that you have both the power of God and anime on your side a powerful VPN and a virtual payment service, all you have to do is connect your VPN to a US server and subscribe to Hulu using the credentials provided by your virtual payment method of choice.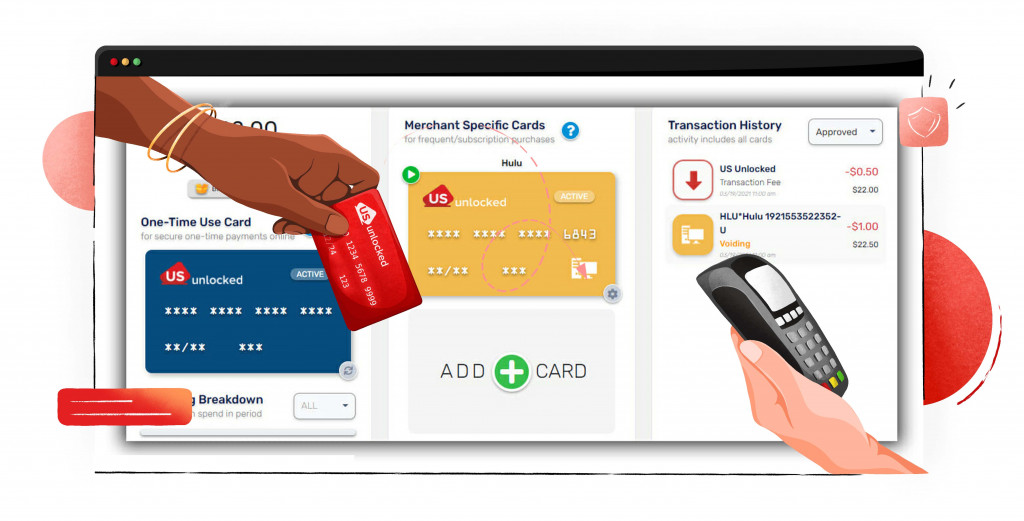 4. Streeeam!
"No tears, please. It's a waste of good suffering"
Hellraiser is one of those movies you never know you miss until somebody reboots it. And after a string of successes, there's no one we trust more with this special property than Hulu and director David Bruckner. And there's no better season to revisit a new take on the classic than the Halloween season.
So grab yourself ExpressVPN, a virtual American payment provider, and our guide, and be the first to enjoy the movie!
Don't get scared now! ?