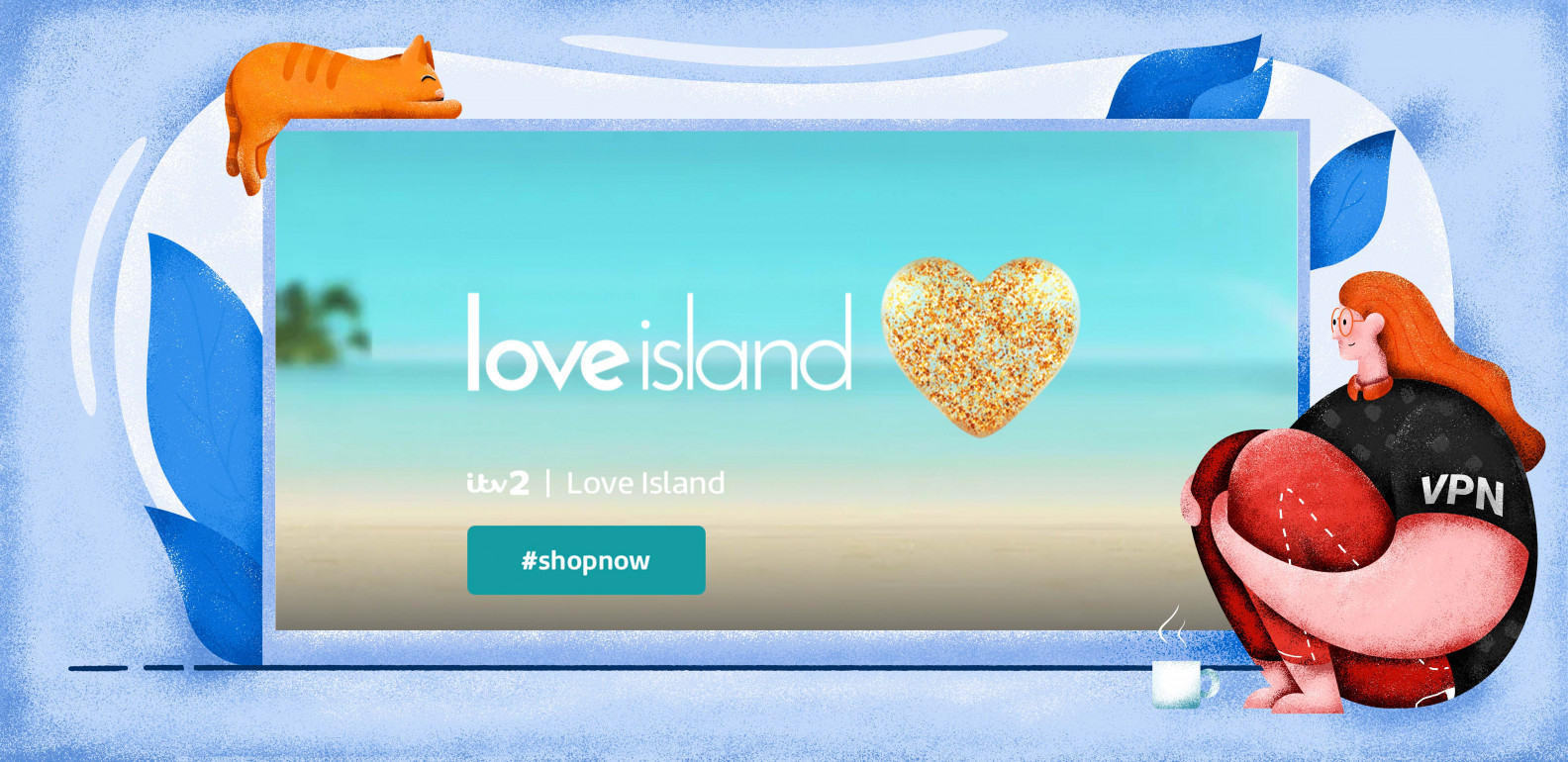 How to watch the British Love Island outside the UK?
Bawdy, red-hot, and zipless! The long-awaited new season of Love Island UK is finally here.
You know what that means; a fabulous cast of sexy singles on the hunt for love is about to grace us with the savage and saucy TV moments.
Worried you might miss out on all the drama, passion, and questionable bikinis? Here's a guide on how you can catch all of it for free from any location.

Love Island UK Season 7
It has been a long time coming. Nothing can take down the greatest love stories – not a giant iceberg, and not the coronavirus pandemic.
All eyes on the screens to catch our favorite dating show.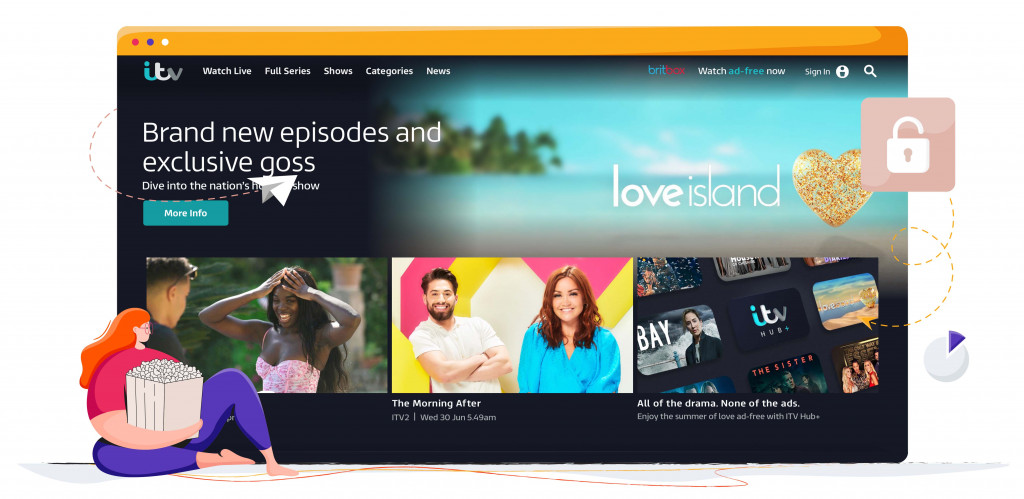 Where, when, and who will be participating?
This summer edition is set in the original Mallorca villa, and we have already seen a few glimpses of what awaits.
Laura Whitmore will host this season alongside her husband, Iain Stirling, who'll be present to provide the narration.
The contestants in this round are Kaz Kamwi (26), Brad McClelland (26), Toby Aromolaran (22), Hugo Hammon (24), Chloe Burrows (25), Liberty Poole (21), Faye Winter (26), Jake Cornish (24), Shannon Singh (22), Aaron Francis (24), and Sharon Gaffka (25).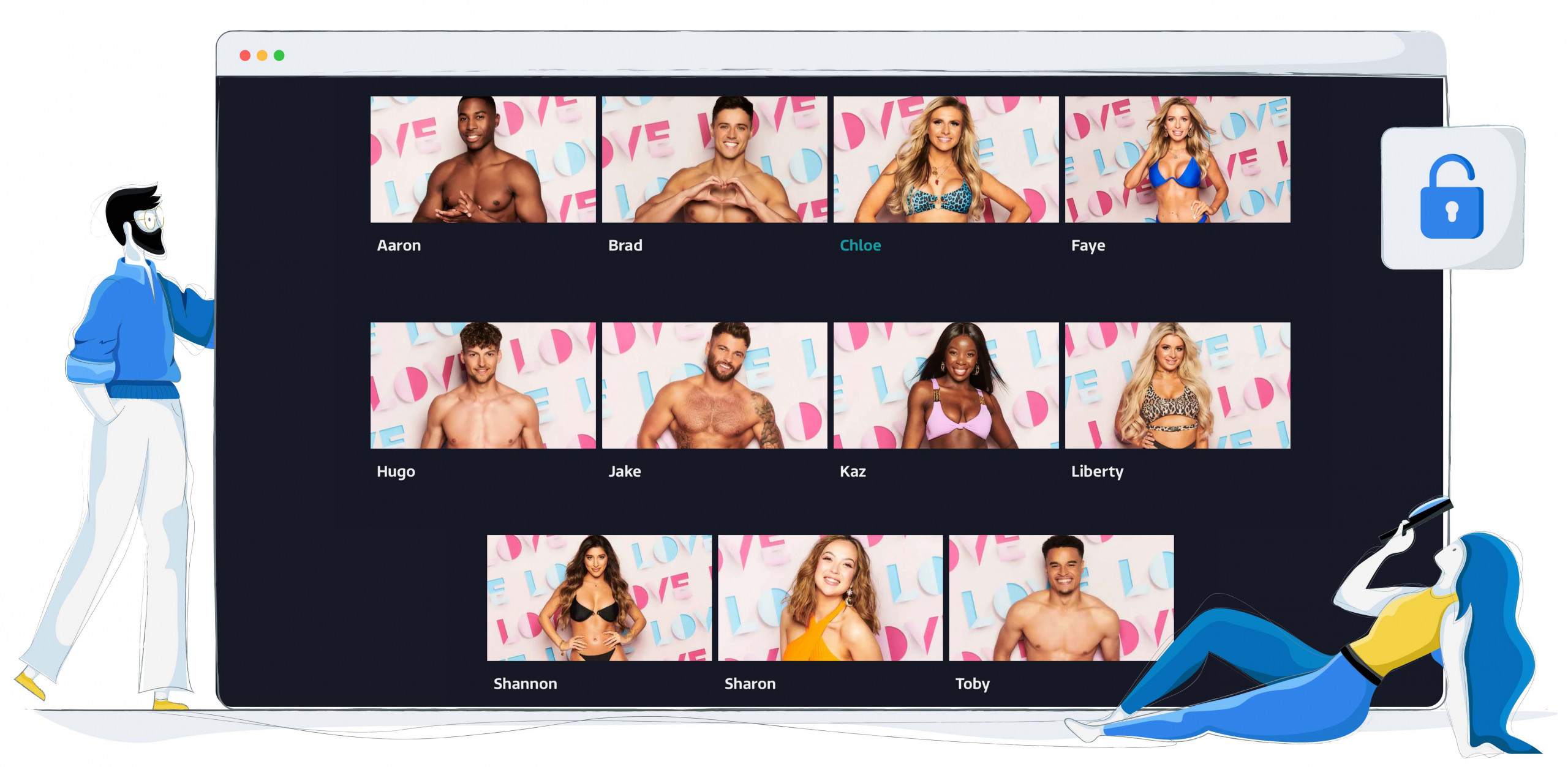 Anyone else eager to hear the accents?
Following the unfortunate incidents that lead to the suicides of two contestants and the former host, ITV has put in place mental health measures. The broadcaster announced it had implemented several precautions for the cast's well-being. It is also sending a message against online bullying and harassment.
More!
The show will air for roughly two months, and fans can follow the twists & turns as the single hopefuls compete to be the winning couple.
There is a new episode each day except for Saturdays. Don't worry about getting bored as celebs and guests from past editions chip in during the weekend break. The soul-stirring weekly re-coupling means the exit of single islanders from the villa at every turn. We won't drop any spoilers toda-… who are we kidding? One member has already been dumped from the Island. Sorry!
A grand cash prize of £50,000 awaits the winners. There is a nice topping right at the end where one partner chooses to either split the prize or walk away with the whole sum.
Who's broadcasting UK's Love Island, and how can you watch it?
The new season of the dating show will be airing on ITV, and we bet you're ready for it.
Everything has been pretty much laid for you if you live in the UK. The show is on the free-to-air ITV HUB.
However, things get a little bit tricky if you live outside the UK as the broadcaster is geo-restricted to the region.


What does that mean?

We'll tell you all there is to know about geo-restrictions
Like most of the past seasons, this summer edition will also end up on Hulu but not until July 12… and the episodes will be aired daily.
Who wants to wait that long, really? That's like serving a chili meal when it's cold. Besides, who wants to pay the Hulu subscription cost to watch a rerun of the show? By then, Twitter will spoil everything anyway.
Fortunately, you can still catch all the episodes live for free from anywhere.
How can you watch Love Island UK outside of the UK?
I've got a text!
This is that classic text you want to hear when the show is live. If you want in on the live flirtatious challenges filled with suspense, tension, and occasional back-stabbing drama, you will need to change your virtual location to that in the UK.
Translation: you need a VPN, and we know just the right one.

'What is a VPN', you ask?
We're here to help!
So what is the best VPN for unlocking ITV?
Getting ITV Hub is actually not that hard. It's one of those streaming platforms that don't have tough blocks and firewalls. Being the case, there is no need for an elaborate custom virtual tool that can break through anything.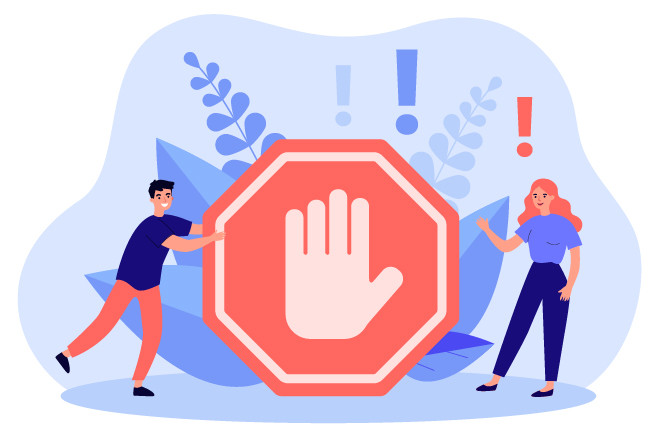 You will see a lot of articles on the Internet telling you to use ExpressVPN. Sure, ExpressVPN works, but it is the most expensive provider out there.
Why would you pay for it when a premium VPN that's 4 times as cheap will do the trick? Isn't the goal to watch the show with as little hassle as possible?
Our pick for this mission is Surfshark, and there are plenty of reasons for that besides the affordable subscription cost.
For starters, we have thoroughly tested it, and it works great. Not that we were in doubt it wouldn't work.
It has one of the best server selections in the UK among all the providers. The server options may not be as many as those of NordVPN or ExpressVPN, but you've been around long enough to know sometimes it's about quality, not quantity. The VPN makes up for its lack of quantity with stability and speed.
In addition to fast servers, we also like that some servers have a static IP option that you don't have to pay for! While this is not a necessity, it's a cool perk that comes in handy at times.
Furthermore, Surfshark has obfuscation on all of its servers, which means none of the streaming platforms will ever be able to catch you or know you are using a VPN.
Want to know more?

We have so many reasons why we love Surfshark!
How can you tune in to watch ITV HUB outside the UK?
Getting the right VPN is only but the start. You will need to tune in to enjoy the daily drama.
Here's a step by step guide on how to tune in to stream the British Love Island from virtually (oh snap) anywhere:
Get Surfshark, launch it, and connect to a UK server.
Head over to the ITV Hub online platform and register an account. If you don't want to use your email – as cybersecurity paranoid specialists, we applaud you – you can use a temporary email service. It will never be checked, and apart from missing out on some ITV spam, it's all fine.
You will also need a UK postcode to complete the registration, and getting one is equally straightforward. Visit the UK postcode generator and grab one (

this won't be checked either

).
That's it, you can now watch not just Love Island, but everything ITV Hub has to offer without any restrictions.
Off to the Island… The Love Island!
The first couple of episodes of the show are out and, aren't we in for a good show?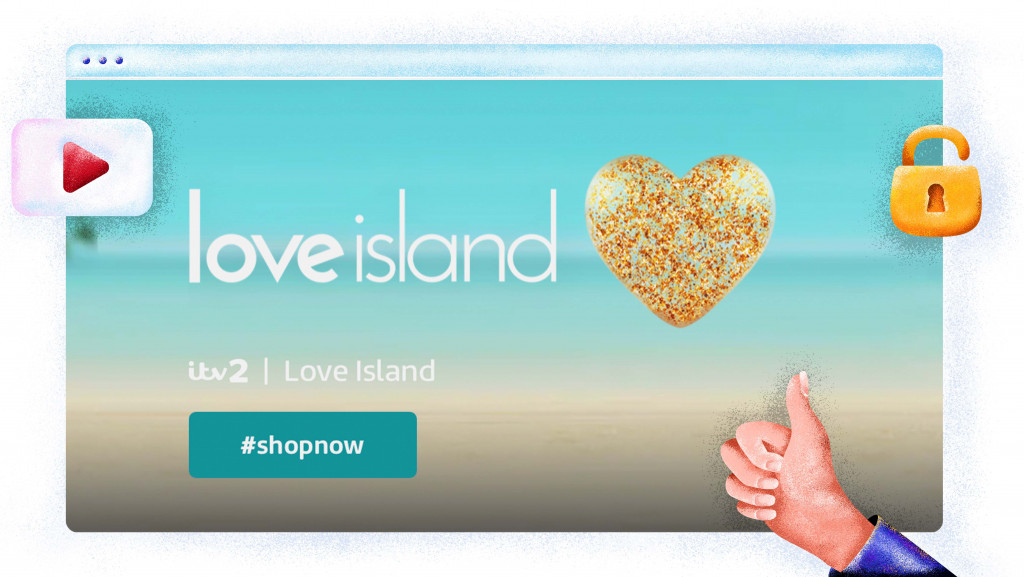 Grab a VPN and join the party to see who goes and who stays.