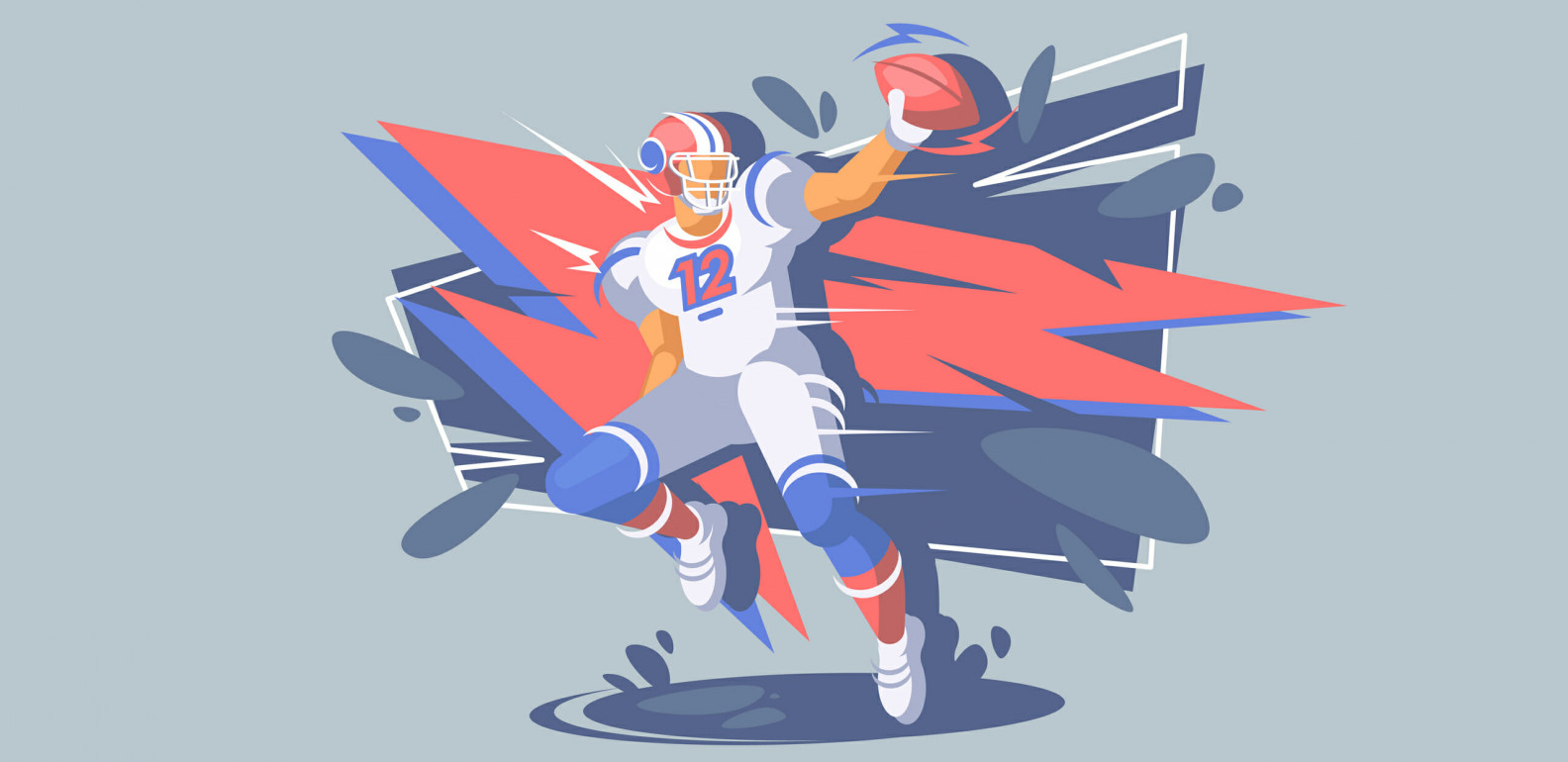 How to Watch the 2021 Super Bowl from Your Safest Sofa
Coronavirus has obliterated a year's worth of traditional American festivities, but one thing it will never steal is the Super Bowl.
Looking to stream the 2022 Super Bowl for free?
We have a new guide for that!
Yes, folks, 2021 is on, and thus far, this year has been the same as every year: Patrick Mahomes and Travis Kelce have been adopting random zoological creatures as spirit animals. Eric Decker and a veritable treasure trove of other NFL players have been romancing Madison LeCroy, and Schuster and Conner have been spending their pocket money on fines for wearing the wrong socks.
Move along, kids. There's nothing to see here—just the same grave-and-serious Super Bowl we see every year. Fortunately, some NFL players have been doing what they're paid for: playing football, so 2021 won't be without its sporting thrills. The Super Bowl will see the unlikely faceoff of the Kansas City Chiefs against the Tampa Bay Buccaneers. The Chiefs might be the leading favorites, but the Buccaneers are sure to bring it since they haven't won the Super Bowl since 2002.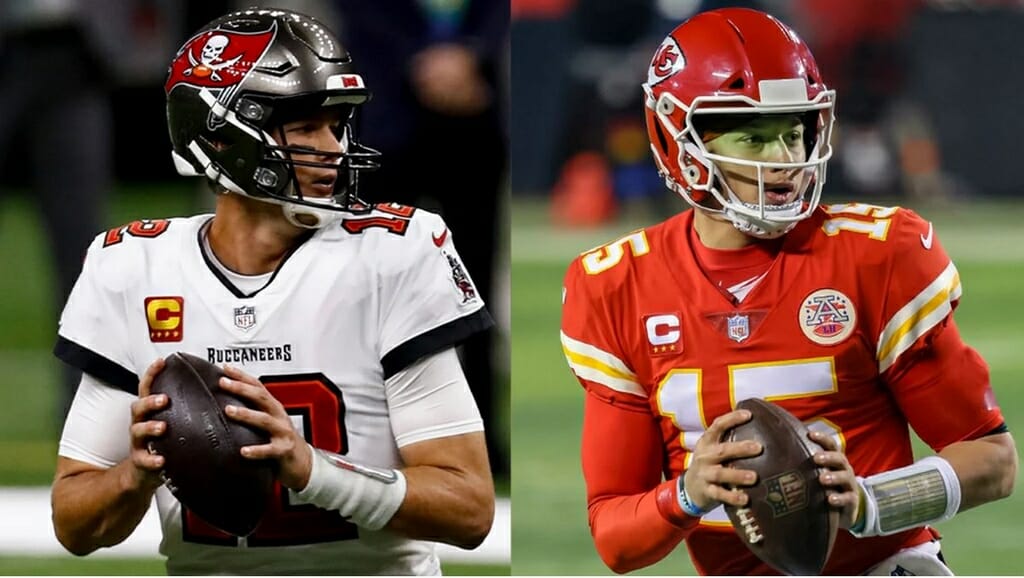 The game will be streaming on CBS Sports online, with All Access bringing the excitement to smart devices, but if you're watching from a different continent, things won't be quite that simple.
How to Stream the Super Bowl from Anywhere in the World
The Super Bowl is as American as hot dogs and Coke, so streaming it from foreign shores is no walk in Central Park.
YouTube will carry some of it if you're into pixels and a screen the size of Conner's left sock.
Hulu, Sling TV, and fuboTV are heroically offering an undisclosed amount of coverage if you prefer to stream by the seat of your compression shorts.
Hulu's price premium applies, so this might be the time to spend that Christmas cash.
UK viewers can catch the game on BBC Sports because relying on Brit commentary for the NFL isn't at all like ordering pizza in Chinatown. Nope. Not even a little bit.
Kayo Sports and Seven Network will be streaming on Ozzie soil, but the most doable options are:
If you live in the US and just happened to end up in that one blacked-out region, you are in luck. The easiest way to tune to the Chiefs playing the Buccaneers is with Locast.org. This amazing little platform allows you to tune in to American television stations wherever you are. However, if you're too far, you are going to need a bit of VPN magic to… adjust your virtual location.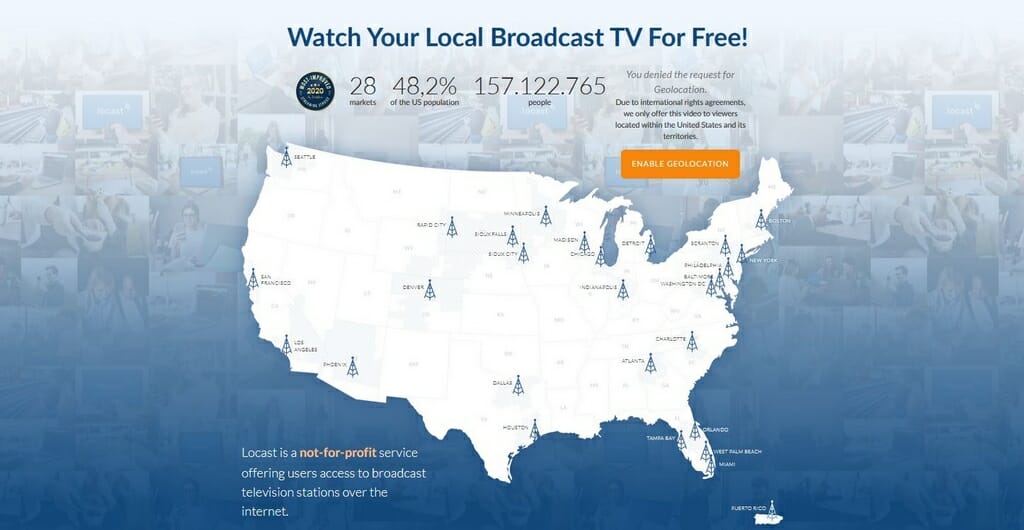 If you choose to go with this option, all you have to do is:
Fire up your choice of VPN;
Choose a location where Locast is covering the game;
Go to Locast.org and sign up;
Choose the market in the same location you are connected to;
Tune in to CBS and enjoy the game;
Order some wing or something.
Our second-best pick is the CBS Sports streaming channel or app on any of your preferred devices (oh, technology).
This year CBS went all-in and is streaming the Super Bowl completely free. That is… if you're in the US and are not in one of those blacked-out regions (you know what you did). If you are, you're out of luck. Or are you?
It's actually a very easy fix if you happen to have a decent VPN by your side.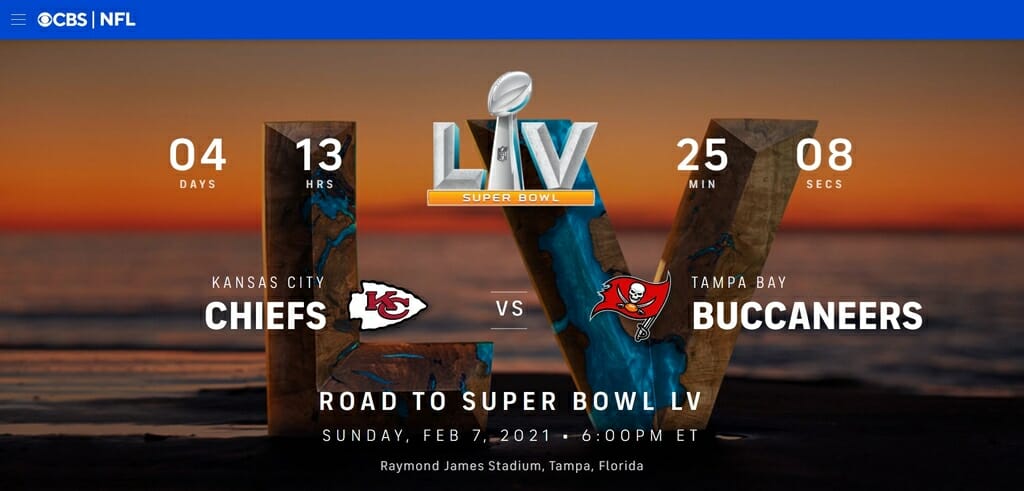 BBC iPlayer is free if you have a British Server and a believable London accent. Bad accents have to pay for Schuster and Conner's new socks. What? It's totally true, guv.
If you've always wanted to experience the Super Bowl the posh way, brew some Earl Grey and find a VPN with a few spiffy British servers.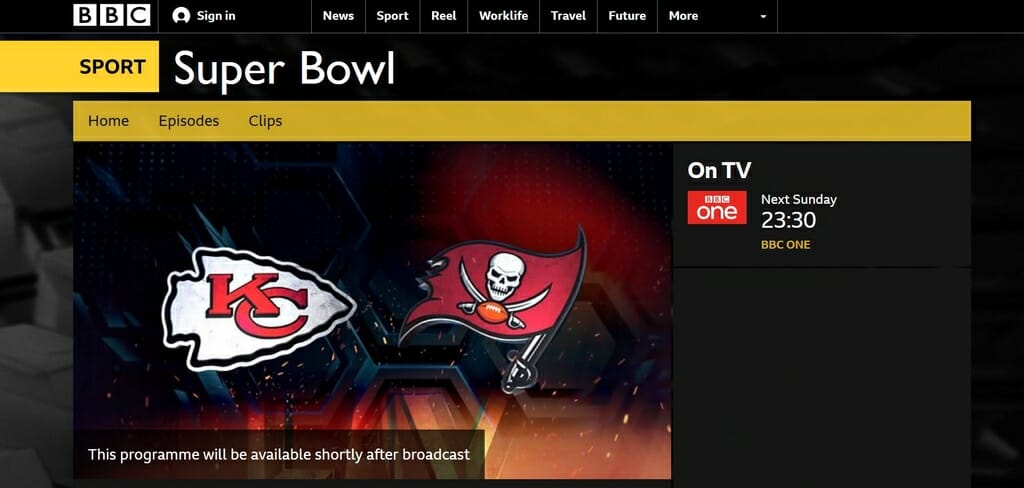 ProSeiben and Ran.de Channel
If you're willing to climb over The Great Language Barrier Reef, ProSieben and Ran.de Channel deliver the goods in German.
Hey, they're free. What are you going to do?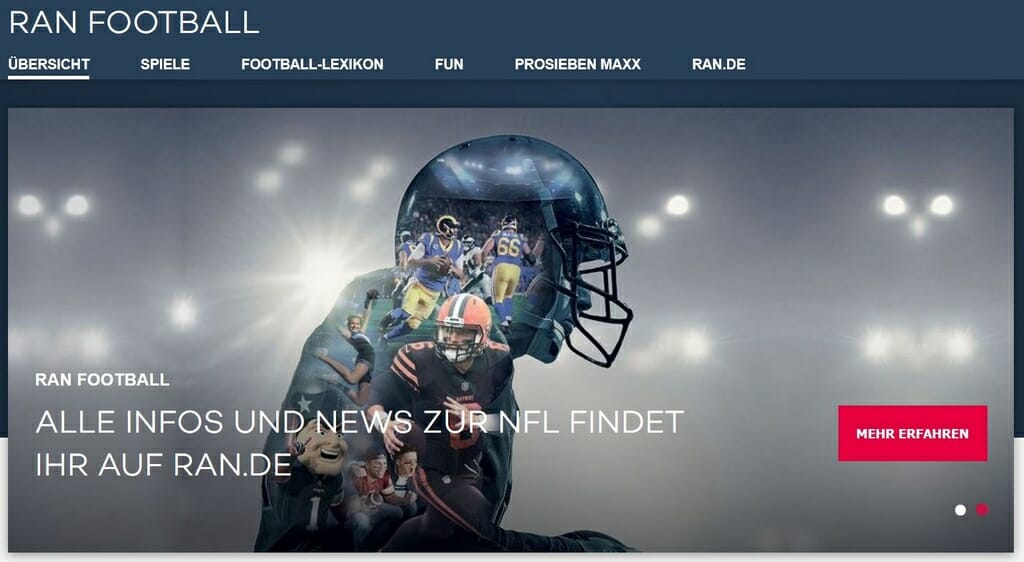 CBS' All Access channel is offered to US and Canadian viewers. It will cost you between $5, 99, and $9,99 a month, so you'll want more from its programming than one lousy—I mean awesome—football game.
If you love The Queen's Gambit more than you do Star Trek and The Twilight Zone, All Access won't do much for you beyond rendering you too broke to buy the right NFL socks. (You heard it here first: Schuster and Conner must have spent their sock money on streaming. What else would they do with it?)
What's the Best Way to Watch the Super Bowl for Free?
For all those options, there remains only one (free) way to enjoy the Super Bowl in the country hosting it.
CBS will bring you the all-American commentary you need to get an insider's perspective at no charge. In short, it's the most reliable, economical, American way to enjoy the Super Bowl, so you'll have to spoof your location with a VPN.
We've done some tests and found just the right VPNs for this year's game:
Nord is quickly becoming our undisputed favorite for its sheer speed and ethical privacy policy. It makes light work of the toughest geoblocks and has no NSA footprint.
It's been tested on BBC iPlayer and Hulu, so it can take care of your Super Bowl Cravings in several ways. Better yet, its 5, 000+ servers provide unlimited bandwidth. And its awesome SmartPlay feature won't have you panic-switching servers 5 minutes before the game with the beer getting warm.
ExpressVPN places speed at the top of its priority lists, partly because it's built specifically to unblock sports streaming services.
The company's developers recently launched a pioneering protocol called Lightway, which boosts speed exponentially. Some tests put its average download rate at 50Mbps but others have achieved 110Mbps.
ExpressVPN delivers impressive quality, even on SmartTVs.
Stream the Super Bowl with the world's fastest VPN!
Surfshark is our go-to VPN for economy users. It's reasonably-priced and yet doesn't sacrifice speed or stability.
Its NoBorders and Camouflage modes will annihilate any geoblock you might face this NFL season.
Unlock the Super Bowl at a bargain!
The Game is On!
This year's Super Bowl is safest to watch from your favorite couch. So order a New York Hot Dog, fire up that VPN, and kick back for the performance of a lifetime.
Even Shakira and The Weeknd will be there, and who would want to miss that?