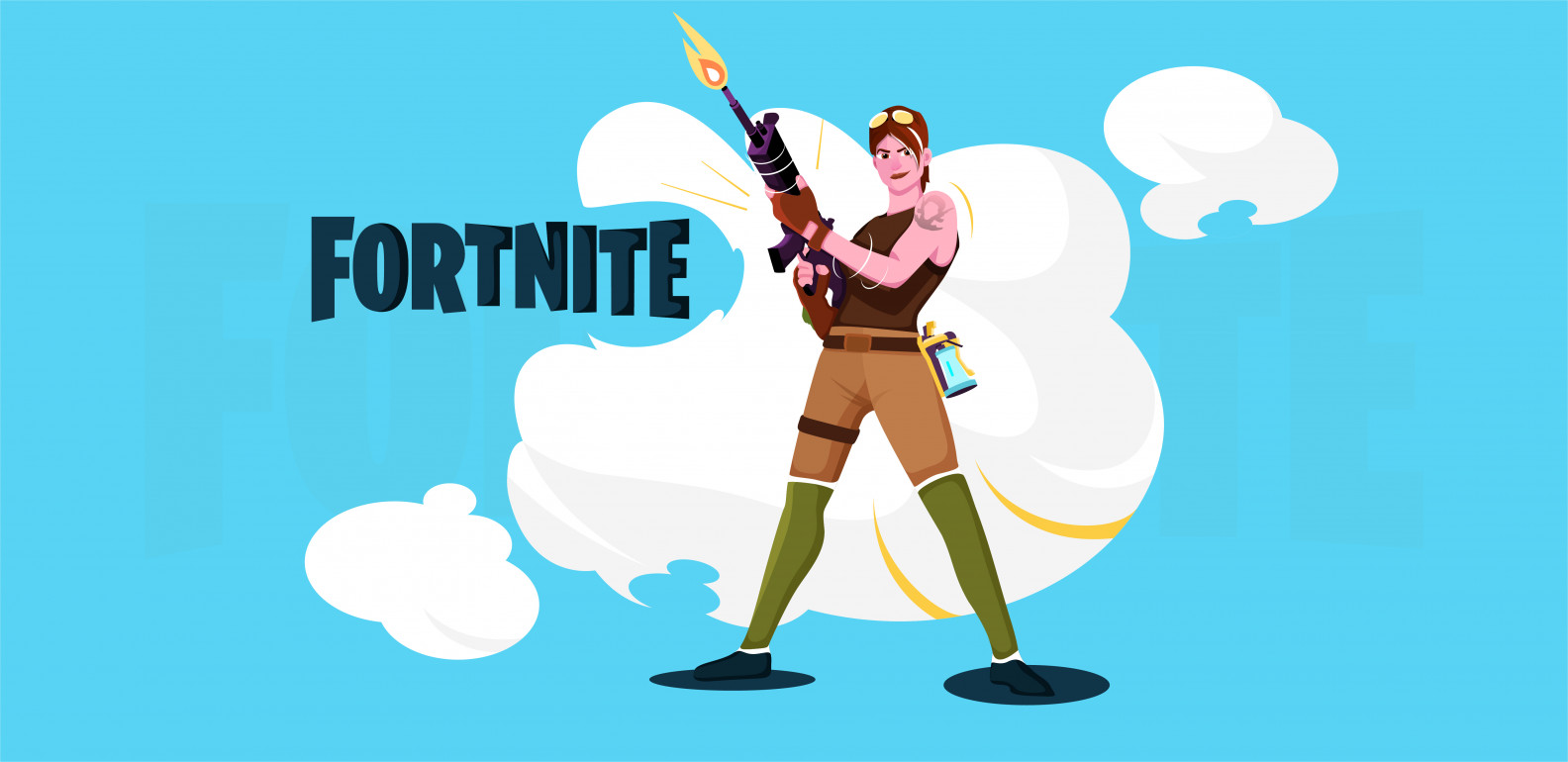 The 3 Best VPNs to Play Fortnite
The game is about exploring the world, repelling the attacks of the living dead, and defending your territory. Apart from this, the game also features a Battle Royale mode. In it, players can build their own fortresses, and they have to fight not with zombies, but with other players.
How to play Fortnite?
The game uses hybrid procedural generation, which selects pre-prepared pieces of the world and substitutes them in random order. Each new session will be in a new, untouched world, which is why interest in exploring territories will definitely not disappear.
In Fortnite, the gameplay is based in part on building and upgrading structures that can withstand the onslaught of monsters. At night, it becomes a third-person shooter where you have to confront hordes of monsters. The developers have implemented a character leveling system and craft weapons. Users can go beyond blanks and build the most fantastic designs.
Issues with Fortnite
The game is free and available worldwide. But there are several issues, that do not depend on the game: many educational institutions and offices use firewalls that prohibit connection to sites with distracting content. Social networks, YouTube, and access to games like Fortnite are banned there.
In addition, the VPN connection is blocked in Battle Royale itself. This is done to prevent players from cheating. You cannot play Fortnite if the game server detects that you are using a VPN. Therefore, you need to choose a service that can discreetly bypass VPN blockages by Fortnite servers.
Another point to consider a VPN for playing Fortnite is to be banned on the game. This happens for the next reasons:
for cheating and using bugs
for an alliance with another player in solo mode
if you often stand still and do nothing (AFK) – Fortnite is an active game and the developers want to keep the action going
sometimes the game does not work correctly and bans people for no reason. Usually, such bans are rolled back automatically after 2-3 days, but sometimes you need to write to technical support.
If you do not want to wait until the ban is lifted or did not receive a response from technical support, you should use a trustworthy VPN with the servers optimized for gaming.
Top 3 VPNs to play Fortnite safe
The essential features of  Fornite VPN are performance, security, customer support, and price. Read more about basic VPN features in the article What Is a VPN?
1. NordVPN
NordVPN has 5,500+ servers in 59 countries. You can reconnect to servers as often as you want and quickly change locations if you become a victim of a DDoS attack. A huge plus is the very fast connections. If you're traveling, NordVPN's massive server network lets you play Fortnite at a comfortable speed when connected to a nearby server without any problems. To hide your IP address, this provider encrypts your traffic with military-grade encryption (AES 256). All NordVPN plans include unlimited traffic, so you can stay protected even during Fortnite marathons.
2. CyberGhost VPN
CyberGhost offers the following benefits:
unlimited bandwidth – forget about buffering or lagging while playing
3000+ servers around the world
it can connect up to 7 devices at a time
improving ping with for the game
uninterrupted Internet connection.
In addition, the CyberSec feature protects you from hidden malware that might be hidden in Fortnite updates. For best security, you get access to 256-bit encryption, Kill Switch function, and DNS / IPv6 port forwarding leak protection. To use CyberGhost: download the appropriate app for macOS, Windows, Android, or iOS, or configure it to work with routers or Linux devices.
3. IPVanish
IPVanish offers everything you need to play Fortnite:
400+ servers in 60+ countries of the world, and 40,000+ IP addresses
end-to-end encryption for most major platforms
connection for up to 10 devices at a time
fast speed and reliable connection.
IPVanish application has the most intuitive interface, where even novice users feel confident. It changes the IP address of the computer to hide the physical location of the gamer and allows you to spoof the location of the client PC on the network to reduce transmission time. Also, IPVanish establishes a secure connection to stop possible hacker attacks.
Don't rely on free VPNs for gaming.
Sometimes free VPNs are suitable for bypassing IP blocking, opening some content, etc., but using them for games is not justified. Such services simply don't have enough power and speed. There is usually a speed limit, or the connection goes through distant servers, the number of which is limited. Conditionally free VPN for gamers are also not reliable since there is a traffic restriction that may not be enough even for logging into the game.
A VPN which is optimized for gaming can bypass the block and provide Fortnite access easily: in this case, the firewall does not detect which sites you have visited and not interfere with your gameplay. Since all providers are different, we suggest checking Best VPNs for Gaming review out so you can find your best VPN for Fortnite which fits your needs perfectly.