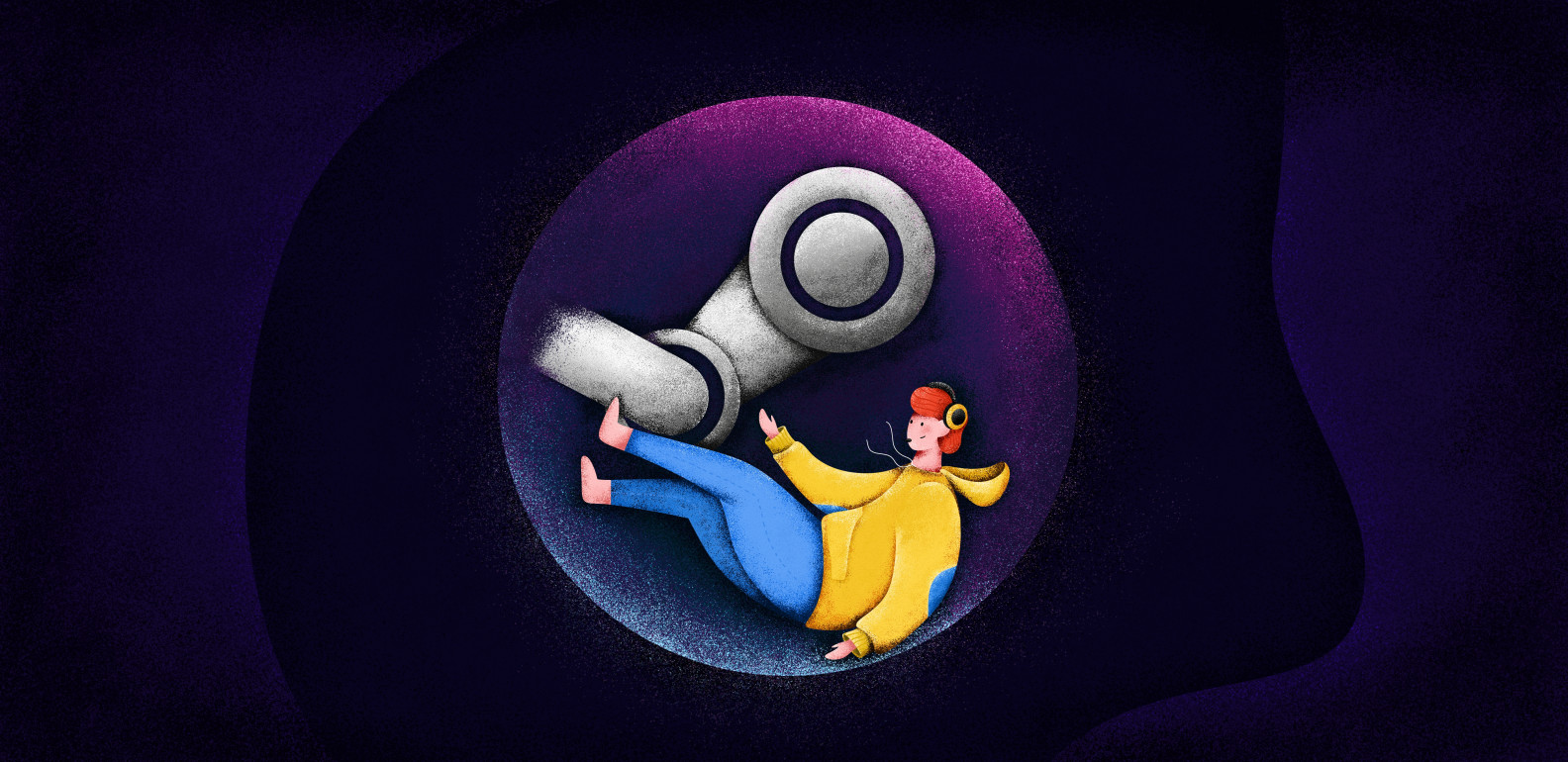 Steam is a world-famous platform where you can buy online games. Unlike other digital services, it also provides reviews, recommendations, guides, and tips. Regular discounts let everyone get their favorite games at competitive prices. Besides, there you can find a community for each game, where people post and discuss everything related to the topic. Users can also get some perks from developers and players: fan-fiction, arts, and funny screenshots.
How to buy Steam games from another country?
In 2020, Valve Corporation (Steam's owner) made a process of changing the region on Steam more sophisticated. Earlier, users had an opportunity to change the location in a few clicks. Now they have two workarounds:
1) Contact technical support and ask them to change the location (works in case you move to another country or travel).
2) Buy any product in currency of a certain country.
The company claims that gamers used to bypass the policy by switching to other regions in order to pay less for Steam games. For example, when Horizon Zero Dawn's cost increased several times, many users tried those scheme to purchase the game at a lower price.[/vc_column_text][/vc_column][/vc_row]
Why do you need a VPN for Steam?
To bypass Steam market restrictions.
Unfortunately, some games are available only in certain regions. It usually happens due to licensing agreements, There are also titles that may be legally blocked because of violent scenes (for example, Call of Duty). In addition, you can't send a key to the game as a gift to your friend from another region if there's a 10% price difference between the locations.
To break the rules you will need a VPN.
Unblock Steam at school or office.
Many offices and educational institutions have firewalls that block access to social networks, games, and entertainment platforms. It doesn't mean that you would be playing games instead of working or studying, but why can't you do it on breaks? Also, many students complain that such a ban is present even in the campus areas. To bypass it and hide your Steam activity you can use a reliable gaming VPN, for example, Private Internet Access.
Unlock your restricted Steam account or get out from the blocked list.
You can be banned on Steam in different ways: a group, exchanging, or even games. It can be temporary or permanent. Normally, you get banned, if you break the rules. However, in some cases, accounts can be restricted partially. For instance, if someone added you to a blocked list, you can't send messages to this user, invite them to groups, and comment on their content. If you think that you were blocked unfairly, you may contact customer support. You can also try an IP changer, for example, IPVanish, and enjoy your activities without limits.
To get games at the lowest price.
The game pricing may vary from country to country. For example, GTA 5 had a basic price of $60 in the United States but costs 63% cheaper in Vietnam and 66% more expensive in Israel. Besides Vietnam, the game could be bought cheaper in Ukraine, Brazil, China, Costa Rica, and Uruguay. The same situation is with PUBG. In Russia the price was $15, while in South Asia it costed $10 and even less in the Philippines, Vietnam, China, and Indonesia.
How to change Steam location?
The easiest way is to use a VPN to change the Steam IP:
Install a VPN application and choose the country you need.
Go to the Steam app from your computer.
Find "About Account" → "Steam Guard Settings" and click the button "Sign out on all other devices."
Log in, go to "About account" again and click "Change store country."
Select the country you want to connect with.
Is Steamunlocked safe?
You probably heard about Steamunlocked. The site positions itself as "a platform to download all your favorites games on steam without the cost." And many players try to use it as a free replacement for Steam. The gaming community identifies it as a total scam. It's a misleading phishing site that installs viruses and tracking programs in your browser. So, be careful and use only reliable services!
Steam VPN rules
The market leader in digital game distribution, Steam, has strict VPN rules. There can be so many reasons to hide an IP: protection from DDoS-attacks, connecting to public Wi-Fi, playing with friends from abroad, or avoiding censorship. If you combine Steam and VPN for things like bypassing local firewalls in public places, keeping privacy while playing, or avoid ISP bandwidth drop, it won't be a problem.