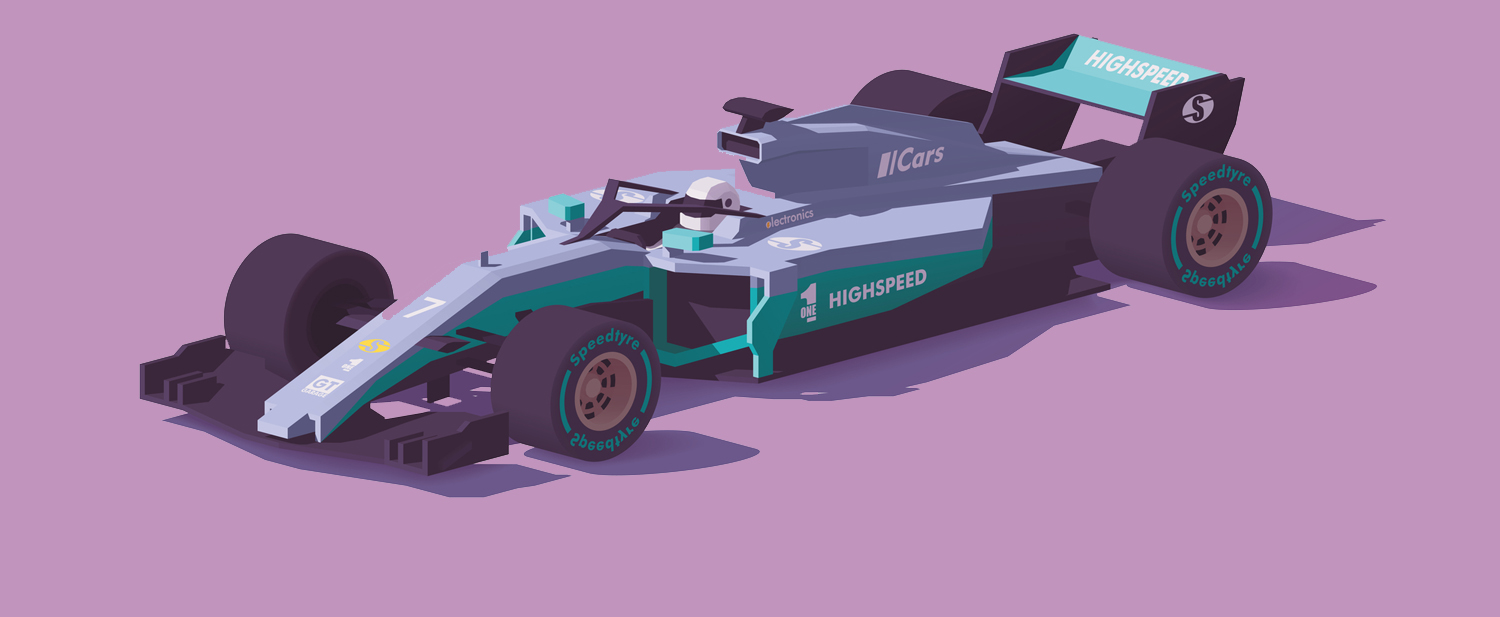 How to stream the Australian GP live and free in 2022?
Time for race #3 in the annual Formula 1 calendar. And this time around it's taking us to beautiful Australia to continue with what has been a heart-pounding season thus far.
So will the fight between Verstappen and Leclerc carry over to the next round? Can Mercedes still save some face and actually perform? Will Ferrari keep blowing our minds?
Well, if there's one place to find all of that out, it's the Australian GP. The Circuit in Melbourne has no less than four DRS zones, so we can expect a lot of overtaking, and a lot of excitement!
The only question is, how do you get to watch the races both live and free? Now that's the real trick!

ExpressVPN: Your personal ticket to free Formula 1 streaming!
Is there a way to stream the Australian Grand Prix for free in 2022?
Wherever you are, chances are you're not really a fan of the Formula 1 streaming options in your neck of the woods.
The fans in the US can stream the races on ESPN over SlingTV and fuboTV. And if you have the money to afford those… well, you might as well grab yourself a ticket to Australia and watch the races in actual real life.
The UK's F1 streaming options are the usual Sky and Now, which aren't that much better. And Canada has a bunch of streaming options, all of which require either a cable subscription or deep pockets, but usually both.
But if you've been with us long enough, you know we always come through with the best options for all of your streaming needs. And this time we found four options for you to stream the Australian GP as live and free as one can!

Want to stream F1 live and free?
Check out our complete list of options in 2022
All of our options have one thing in common, though. They are all blocked behind regional restrictions, which makes the streams only available to locals.
But all you need to get around this nasty limitation is ExpressVPN! Why? Here's why:
When it comes to sports streaming, no one does it better than ExpressVPN. Plain and simple.
ExpressVPN is insanely fast! And with some of the streaming options we have, this makes all the difference.
An incredibly diverse server network makes absolutely sure you will be able to unblock any stream we have to offer!
We can hook you up with a 49% discount and 3 free months of ExpressVPN! What more could you ask for?
Need to know more?
Check out our complete ExpressVPN review!
The four ways you can stream the Australian GP for free!
Now that you know what you need for this to work, time to get to the actual solutions. And we have four of them!
ORF 1
The Austrian channel and streaming website ORF 1 has been a friend of F1 fans for years. Until it started blocking everyone.
Lucky for you, ExpressVPN is just about the only VPN provider that stood the test of blocking and can access the stream in all of its Austrian glory.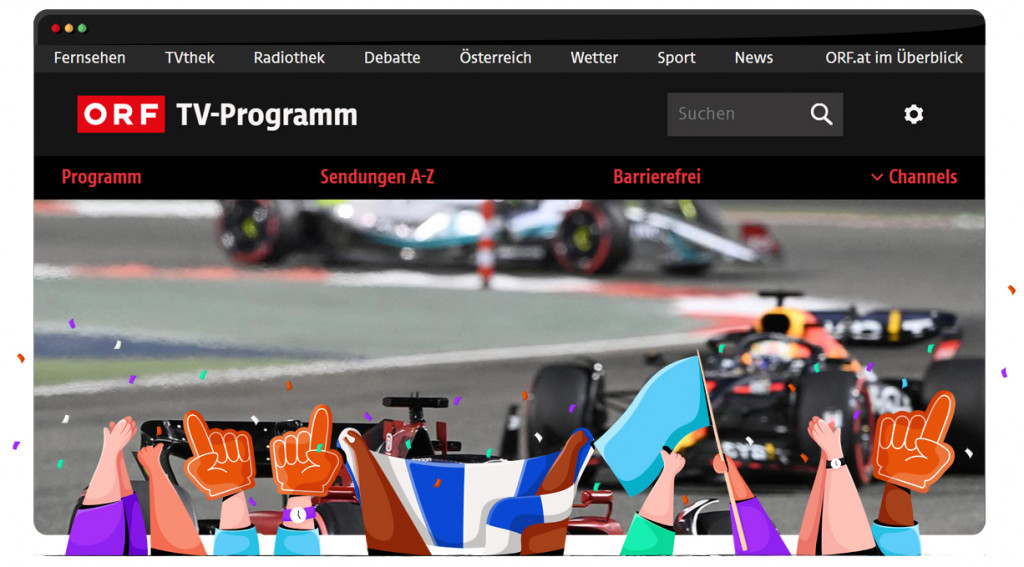 Here's how you would go about watching the Australian GP on ORF 1 this year:
First of all, get ExpressVPN!
Connect to an Austrian server.
Head on over to ORF 1 and enjoy the stream. No registrations or anything!
Talk with an Arni accent the entire time!
10Play and 10Bold
As is custom, the host of the race is usually streaming it for free… for the locals, of course. In Australia, the free streaming will be handled by the 10Play platform and broadcast on the 10Bold platform as well.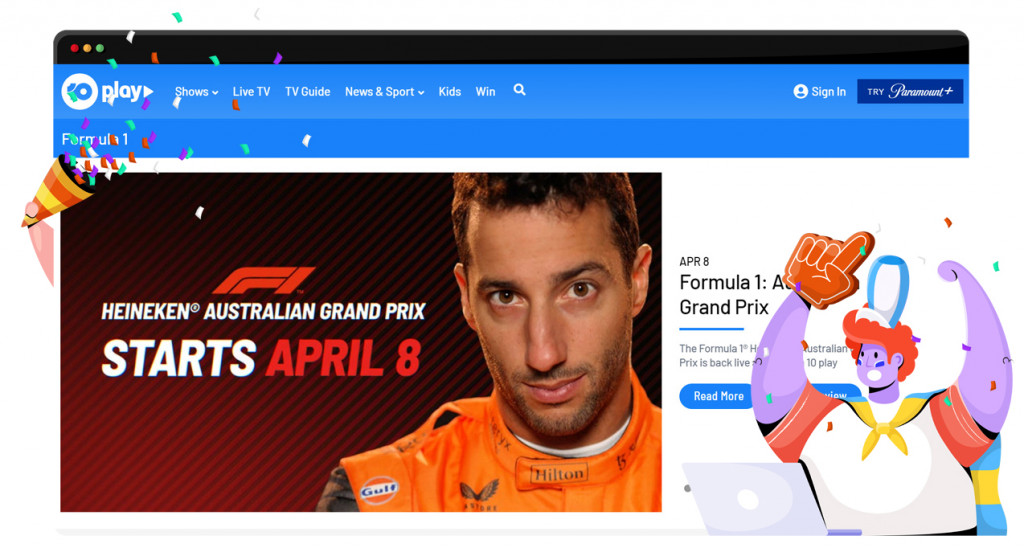 The bad news? – 10Play doesn't play [get it?] when it comes to VPN blocking. The good news? – This means nothing to ExpressVPN!
So here's how you'd go about accessing the stream:
Get ExpressVPN!
Connect to an Australian server.
Head on over to 10Play and make a free account.
Enjoy, mate!
RTBF Auvio
For those who speak the language of love, RTBF Auvio is a great option for some F1 livestreaming in 2022.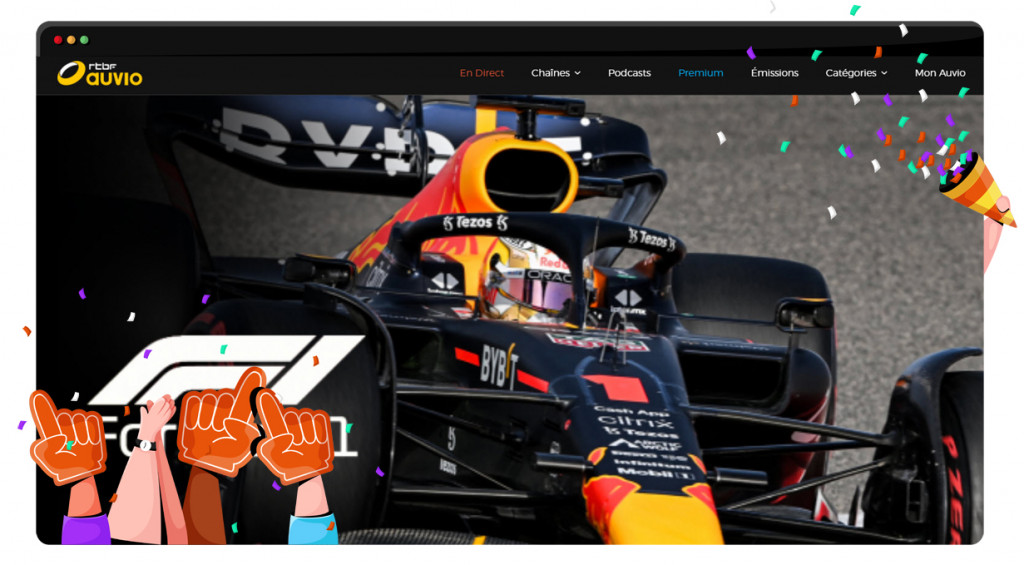 Here's how you would go about getting your hands on some Belgian streaming:
Get ExpressVPN, duh!
Connect to a Belgian server.
Head on over to the RTBF Auvio website and make a free account using a Belgian postcode you can google.
Oui, oui, oui!
RTL Zwee
Last, but most definitely not least, there's the RTL Zwee streaming option from Luxembourg.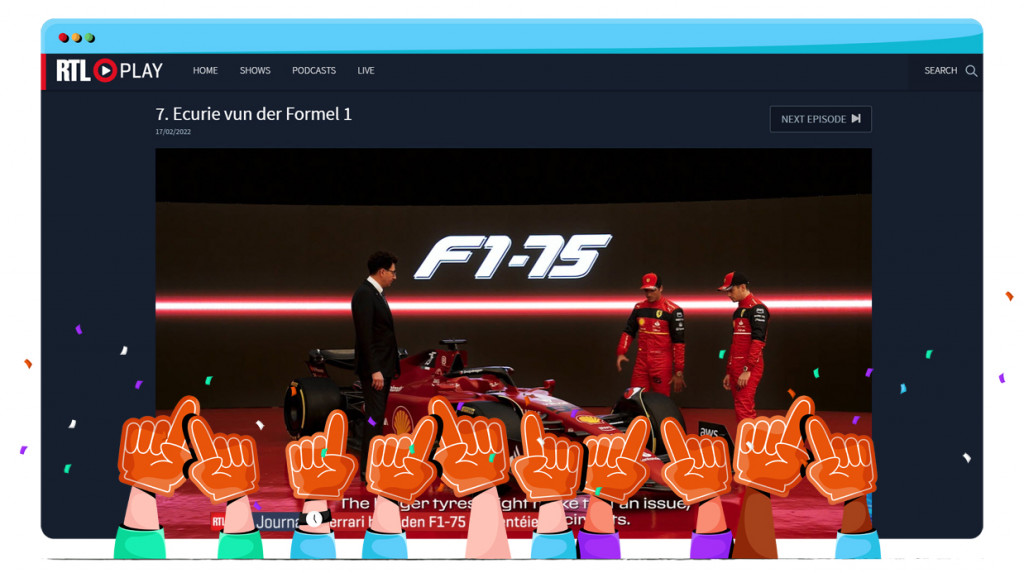 The RTL platform might be easy enough to access, but the problem is having a server in the country. Lucky for you though, ExpressVPN comes through yet again!
So here is how you would go about getting your hands on the RTL stream as well:
Get ExpressVPN!
Connect to a server in Luxembourg.
Access the stream and enjoy!
Shrimp on the barbie!
There might not be as many Formula 1 streaming options as there once were, but we found plenty of options to get you through yet another F1 weekend without having to subscribe to another streaming platform.
The Australian Grand Prix is sure to be yet another spectacle in what has been an extremely entertaining season so far. And all you need to do to enjoy all of it for free is get yourself ExpressVPN. And never feel restricted online again!