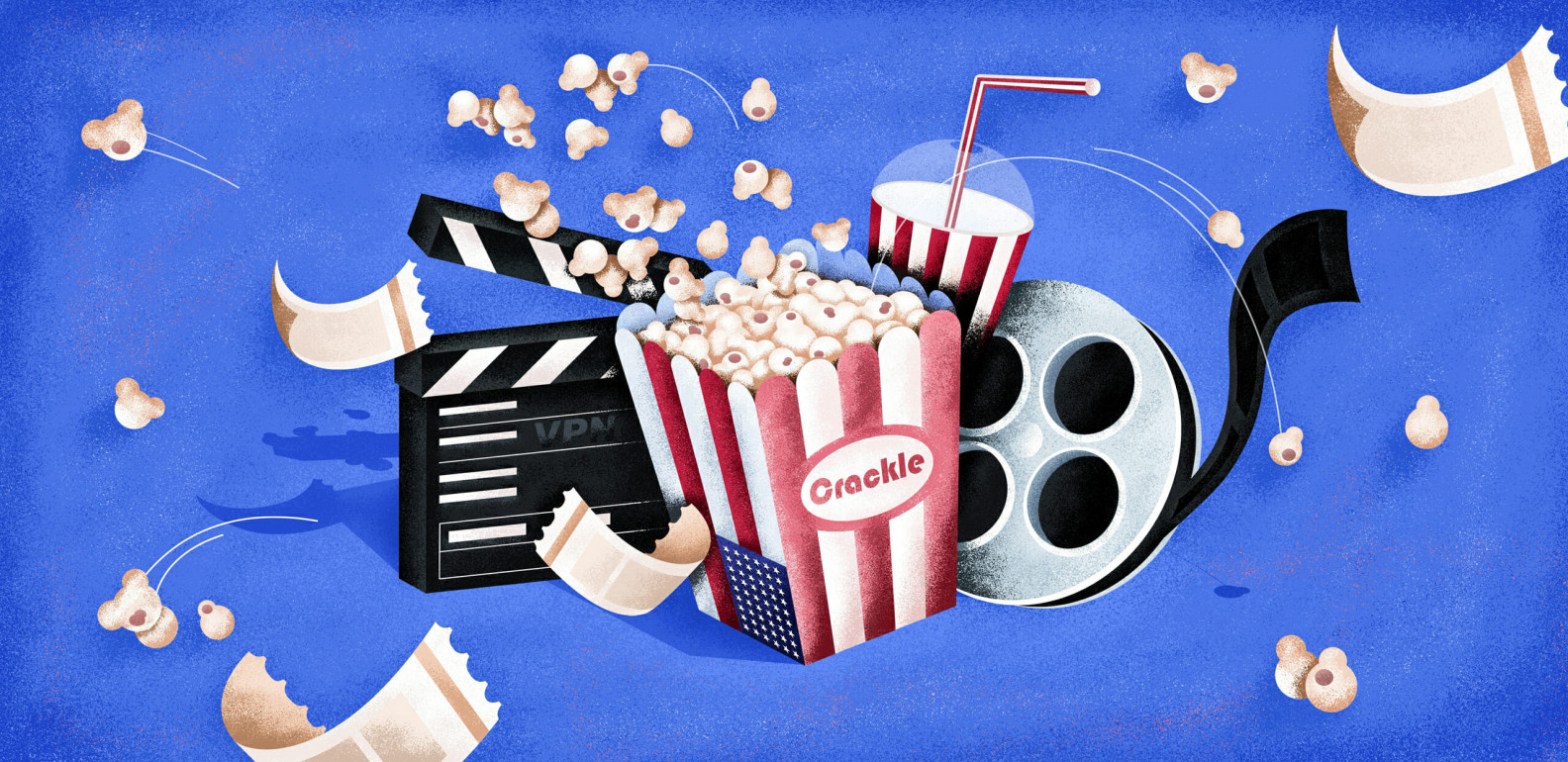 Crackle Outside the US? Easy!
They say if you listen hard enough, you can hear another streaming service kick the bucket with an inglorious squeak.
OK, off to a grim start.
But seriously, blink and you'll miss the next big thing that will inevitably be crushed and/or bought by Netflix or Disney. To survive in this cut-throat world of streaming services, you have to be exceptional.
We'll leave it up to you to decide where Crackle fits in, but the OG streaming service is still going strong despite its utter lack of fees and the brutal competition of the streaming kingdom.
Way to go Crackle!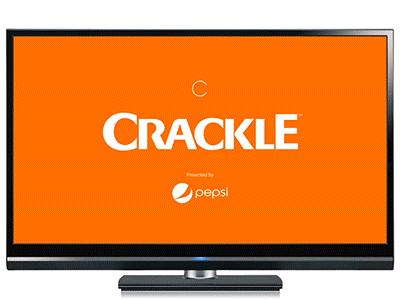 But don't start celebrating just yet. You might not be able to enjoy the rebellious lineup of TV goodness Crackle has to dish out if you happen to live outside the 21 countries it broadcasts to or if you find yourself stranded on a deserted island with stellar Wi-Fi and a weird urge to watch Anaconda 3 (happens more often than you'd expect).
If so, you've come to the right place.
What's a Crackle?
Crackle has reinvented itself more often than Christian Bale has.
In 2007 it launched as a trendier version of Hallmark, but then Sony took hold and all hell broke loose.
Then Sony Crackle tried to become a Netflix alternative, not realizing that the world only needed one Netflix. It committed Vevo-cide next by launching an era of ad-supported online television.
If you haven't heard, Crackle is now rebranding itself as (wait for it) Crackle! It's trying to get back to its roots, and if its current programming is anything to go by, this is excellent news, especially now that NBC has joined its ranks.
Despite this dumpster fire of branding and creative choices, Crackle has always stayed true to its core, which is being a completely free over-the-top streaming service with both original and acquired content.
If you're into free movies, but your New Year's resolution is to quit torrenting, you should definitely give it a Crackle ?.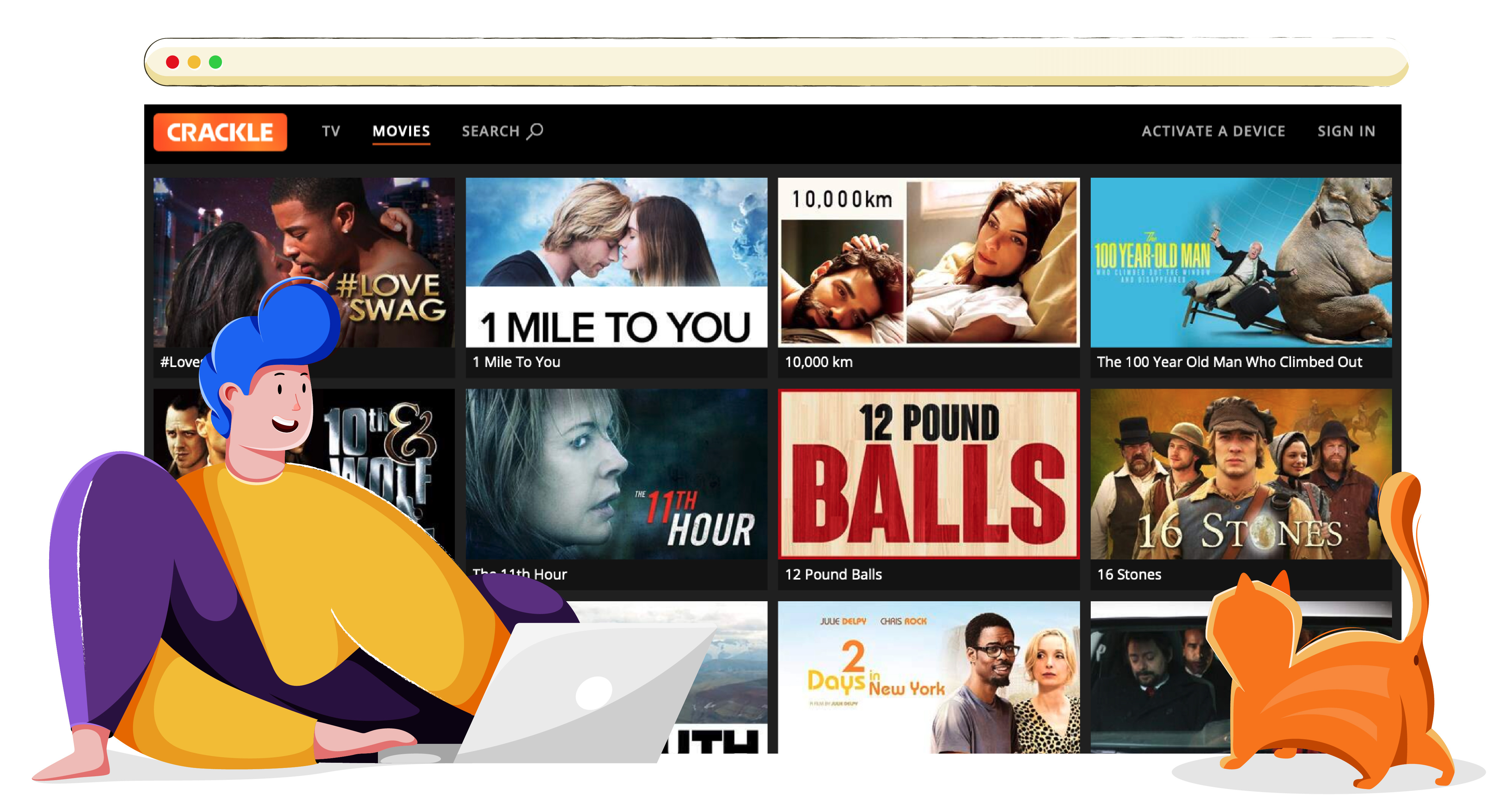 Is it all it's Cracked up to be? (get it?)
The lineup of Sony Crackle movies is… unique, for lack of a better word. Okay, fine, let's just call it what it is: crazy.
On the one hand, Crackle is streaming some of the finest films of all time. Its assortment of classic movies is intelligent, addictive, sophisticated, and set to please even the pickiest connoisseurs.
Only here will you find the daring We Need to Talk About Kevin and the damning 99 Homes. Only on Crackle will you be able to stream All the King's Men and Almost Famous.
But Crackle isn't just tear-jerking dramas and heavy-hitting epics, it's also got something for fans of good ol' action movies. Be it unforgettable classics, such as the original Italian Job, or the latest K-Horror sensation Train To Busan, which is a refreshing diversion from the tired zombie apocalypse trope.
And just to play it safe, Crackle also has all of the Paranormal Activity movies for those who like to keep it trashy… we mean, classy.
But perhaps the most fascinating thing about Crackle is its craziest collection of B-Movies this side of Sharkboy and Lavagirl.
Ever heard of Lavalantula? How about Turbo Kid? Or maybe you're more of a VelociPastor fan? – If you're into horrid dialogue that's seemingly penned by a backwater open mic line-up, this is also your spot.
Yup. Crackle squishes itself into any niche it likes, and why shouldn't it?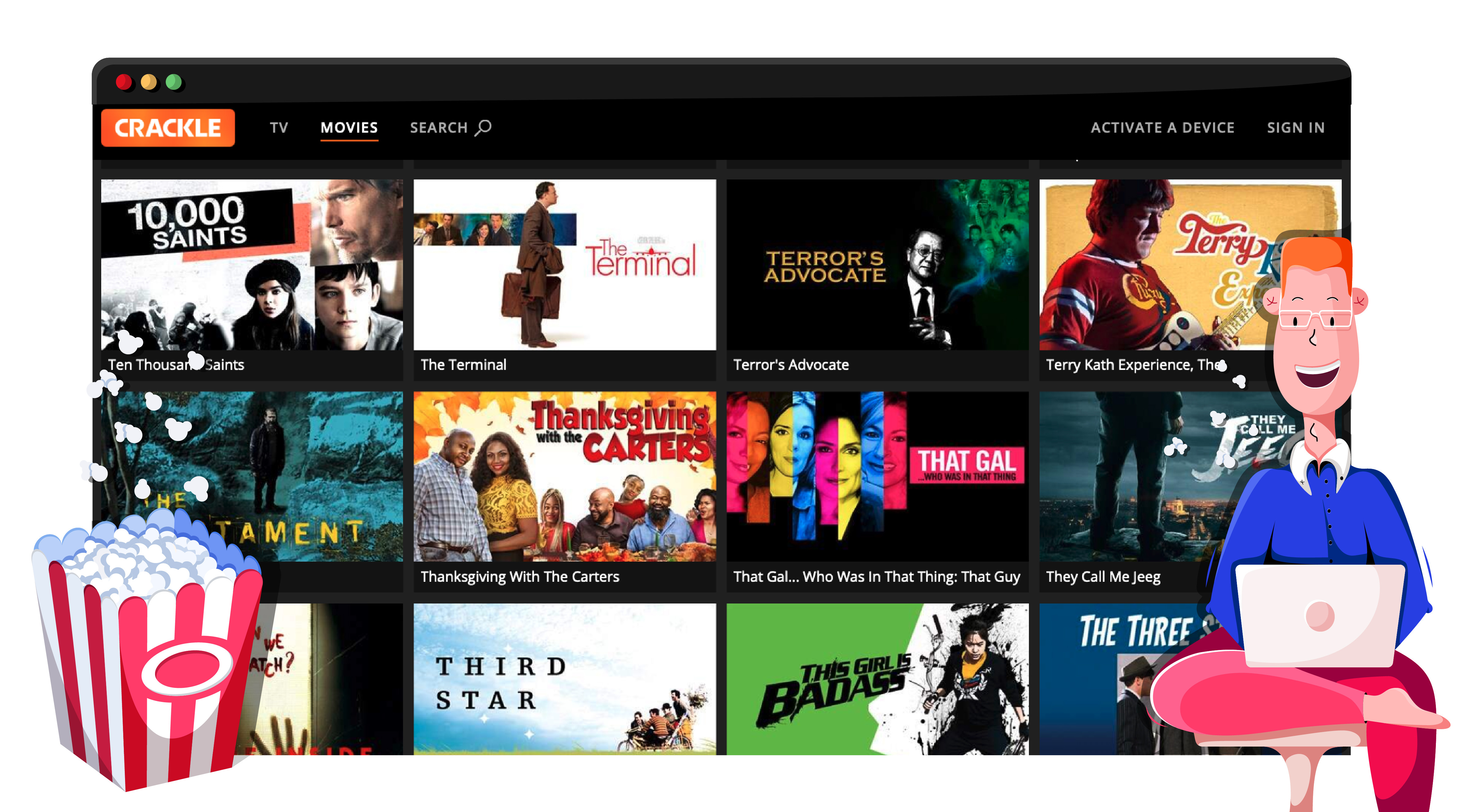 Crackle TV shows
Crackle's TV show lineup has been less inspired than its filmography. Much of it seems to have been built by a 12-year old straight out of the Eighties, but it has a few premium shows on the go.
There are a few gems that are worth your while if you're willing to scour the platform for them.
Comedians in Cars Getting Coffee broke the TV-sphere by giving us an entirely new perspective of comedy. And the ever-elusive original cult-classic, The Tick, offered us an insanely entertaining satire of the superhero genre before it even became a genre.
It's only been two years since its rebranding began, so there's still hope for the Cracklesphere's series lineup. And if Pan Am and The Company are signs of things to come, then we are in for a treat. So best get on board while you still can.

What's crackin', Crackle?
Currently, Sony is learning how to wield its big-brand power in the streaming arena, and that should bring us a glittering future. The catalogue of Crackle's movies and shows is constantly changing and expanding, seemingly going for a healthy mix of both tried and true classics, as well as insanely out there, pie in the sky movies and shows. Which is a perfect option for those who are tired of following trends.
Crackle is also free, so you can finally retire from your piracy career without breaking into your Playstation budget. Lord knows your firewall will thank you for it.
The trouble is that navigating to the site might earn you a giant "We're not currently available in this region" banner. <insert snooty emoticon here>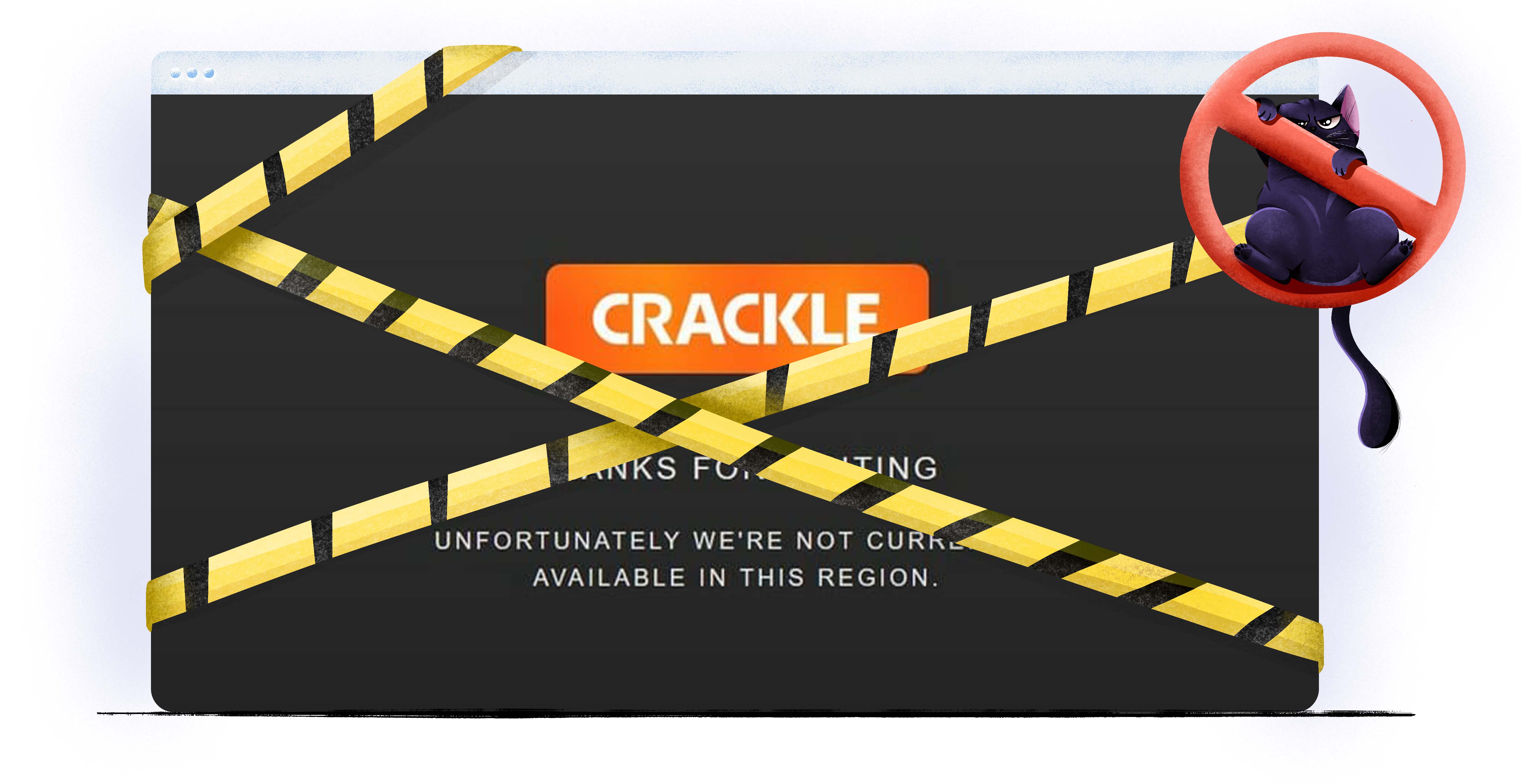 The network was once limited to US soil, but now it's launched in Canada, Australia, and 18 Latin American countries. That's a short list, and it gets even shorter when you find out that not all regions get all of its programming.
This is called geo-blocking, and geo-blocking needs to go pick flowers in a Panem Arena.
Why So Stingy, Crackle?
Every country has its own censorship laws.
<Picks up pointy stick>
You won't find Lars Von Trier in Romania, where the sexy but high-minded art of The Antichrist is banned.
Vietnam is more concerned with violence, so its locals will never get to see The Hunger Games.
New Zealand is okay with gore, but it banned the film Maniac for its harmful public message.
Before you think your tastes are too mainstream to be affected by censorship, even Zoolander is banned in certain countries.
Every nation has its own brand of nit-picking, and it'll rule your viewing freedom if you let it.
Should you let it? – Hell, no.
Media restrictions are bad, kids.
Not to worry, though, because there's a superhero in this story. It's called a VPN, and it lets you access restricted content by routing your actions through foreign servers.
Think of it as an instant ticket to any city in the world — a digital teleporter if you will. It's a jetsetter's best entertainment portal.


'What's a VPN?'

We're so glad you asked!
What's the catch?
Using a VPN is easy. Just ask your nearest five-year-old to download one for you. Then fire it up, choose a server, and go Crackle-crazy.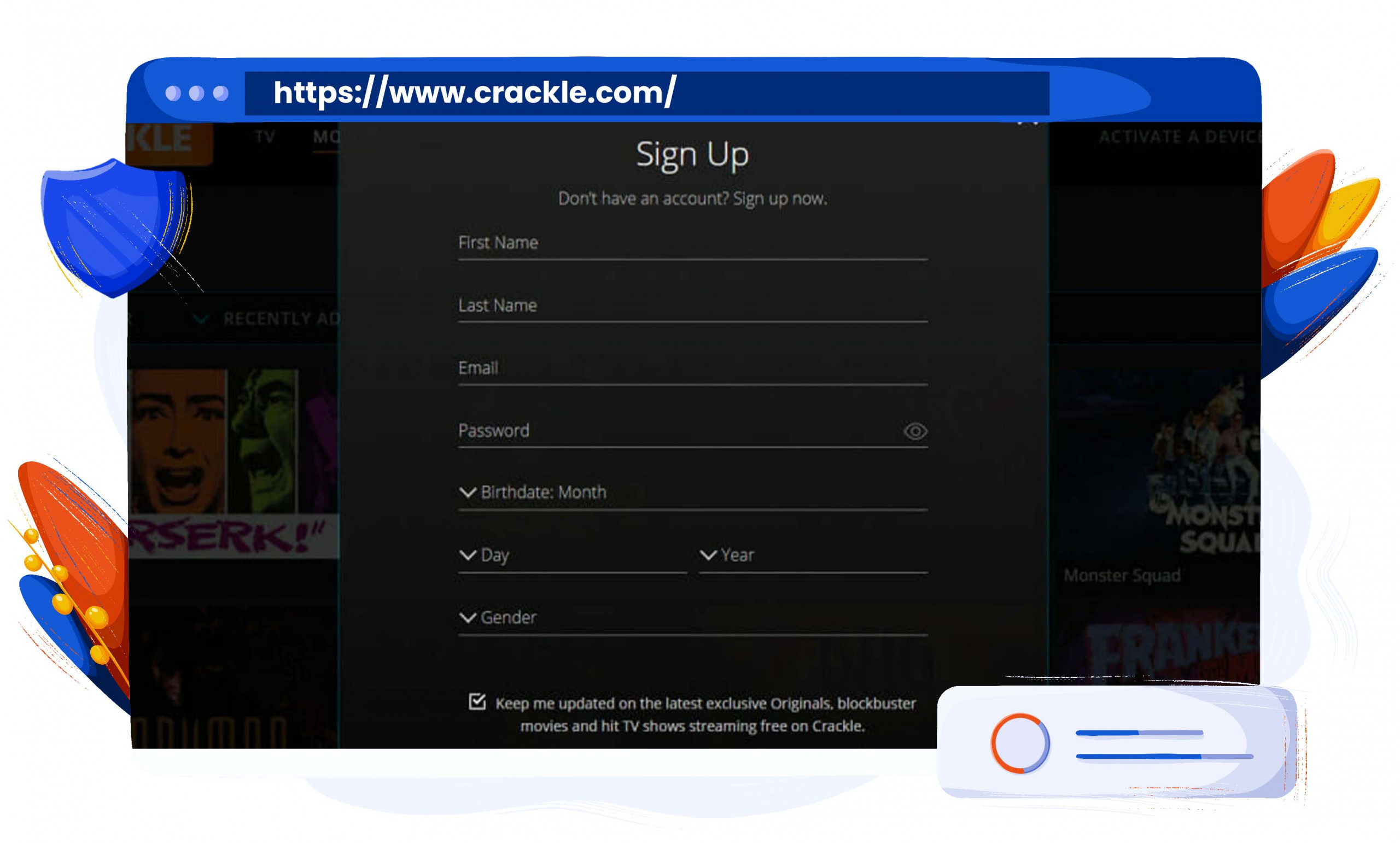 Networks are constantly finding new ways to block VPN technology, though, so quality counts.
Netflix, for example, blocks any VPN it can identify. That "identification" part is pretty important. You need an indecipherable network and that requires a slick communication protocol. Only the best VPNs can circumvent the many blocks in the entertainment industry, and they do it with three stealthy tricks by:
1. Transmitting traffic through a port that doesn't trigger blocks.
Like doors, ports can be locked to keep you out, so the best VPNs offer several alternatives. That way, when Crackle locks one door, you can enter through another.
2. Using thousands of IP addresses to limit the number of duplicates in circulation.
ProtonVPN has an impressive 1 060 servers in 54 countries. ExpressVPN and Surfshark have thousands of servers in over 60 countries.

Find the perfect VPN for you!
3. Offering undetectable signatures and unlimited server transfers.
That's VPN gibberish for having the talent to win the Halloween costume contest year after year. In other words, you need a VPN that disguises itself well.
A good perk to have is a connection as fast in China as it is in Charleston. Otherwise, you'll be buffering until next Tuesday — and that is definitely not something you want to run into when you've finally found time to give Crocodile 2 a watch.
The ultimate VPN to crack Crackle
The bottom line is when trying to unblock content and stream some classy (or trashy, we won't judge) movies, you need a service provider who's obsessed with efficiency and speed. But in a world of free tools, those are rare traits.
Only one VPN combines all those tools with a pocket-friendly price: NordVPN.
NordVPN is undetectable in even the most restrictive countries, so it has no trouble unblocking the tightest networks
It also has a collection of handy accessories like Wi-Fi protection and a unique SmartPlay option, which basically does the streaming unblocking for you.
NordVPN
Find out everything there is to know about the world's leading VPN!
ExpressVPN can compete with its lightning-fast speed and a full fleet of servers. But why would you spend more when you can get the same quality at a lower price? Someone's got to save up for the household's new Playstation, and NordVPN is cheap enough to stretch your budget.
Will a VPN give you the full Crackle experience?
Crackle is free, so it doesn't need to invest much in censorship. For that reason, accessing it through a VPN is pretty straightforward.
All you need is a US server, and any fast one will do
Crackle needs a stable internet connection for streaming, and it doesn't allow ad blockers
Beyond that, you shouldn't need to do any troubleshooting.
If you're intimidated by the idea of using a VPN, you can rest easy. It's far less complicated than you probably think. Once you have one installed, using it is similar to using one of those old-fashioned, screechy modems. All you need to do is fire it up and click "connect."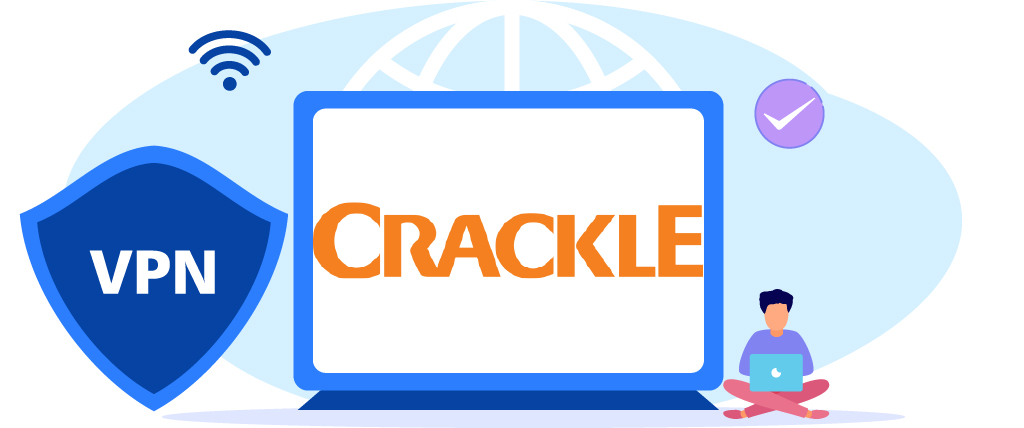 Nord will choose a server for you, but if you don't like the one they select, it's easy enough to switch.
Get Crackin'
Crackle has some exciting programming on the way. In 2021, we'll see Going for Broke's second season. Nicholas Cage will be acting as his insane, caffeine-riddled self in Willy's Wonderland, and Crackle Plus will deliver a fresh lineup of premium Screen Media content.
It's time to leave piracy behind, and with Crackle and a VPN, you finally can.
Don't burn the popcorn, though. We'll take our buttered.