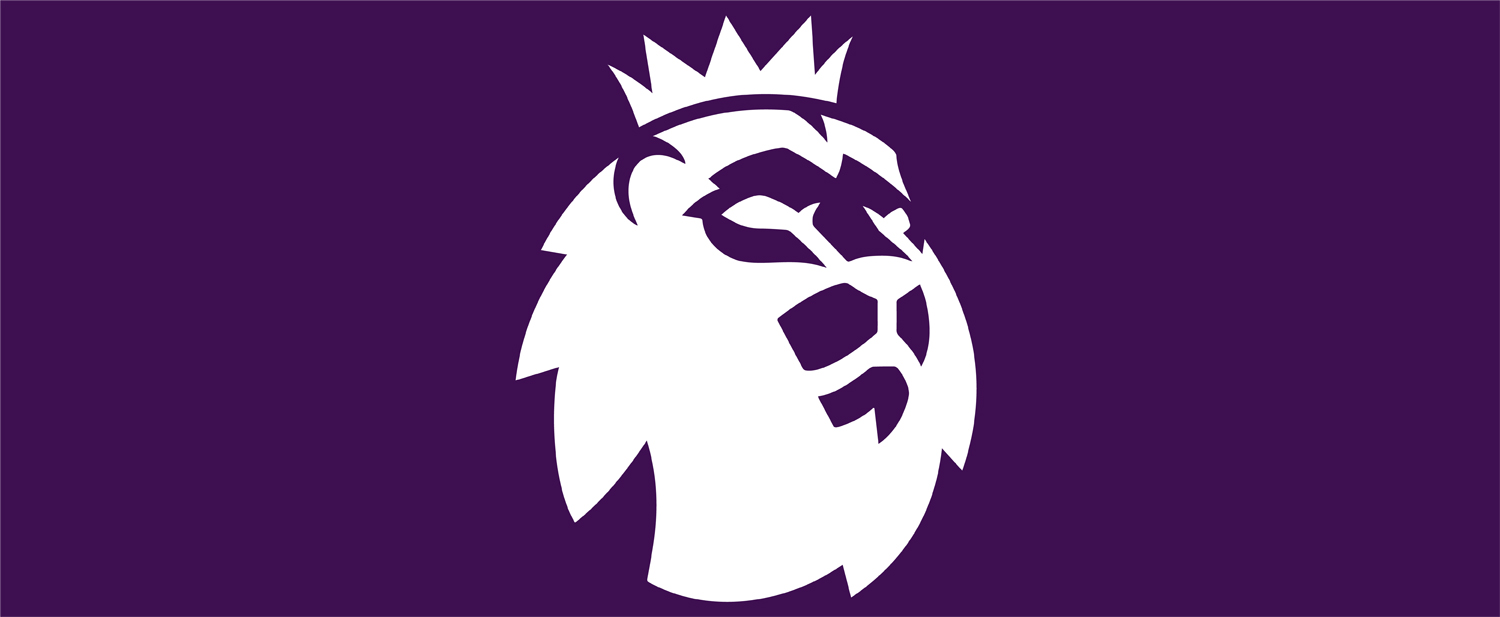 The best ways to stream the Premier League 2022/2023
Yes! Soccer season is finally back, and we can once again enjoy a game cheering on our favorite team instead of doing stupid things like going outside. And try as you might, you can't spell 'soccer' without the Premier League.
No matter who you are, where you are from, or which team or country you root for, the Premier League is a crucial part of football, one that no fan can afford to miss. In many regards, the Premier League is considered the best league in the world by many professionals. And for good reason. Despite lots of other national leagues being more successful and fashionable (especially the Bundesliga, Serie A, and La Liga in recent times), it's the Premier League that always gathers a crowd.
Say what you will about the quality of the league, but you can't deny its authenticity or its culture. Plus, according to the Guardian, the Premier League contributes the most world-class players out of any other league. And following rising soccer stars is a pleasure like few others.
However, at the end of the day, it's football. So it's heart-pounding, seat-of-your-pants action. So the real question is not whether you should watch the EPL, but rather, what is the best place to do so?

Stream the Premier League with ExpressVPN!
Premier League 2022-2023: Expected highlights and new regulations
The 22/23 Premier League season kicked off on the 6th of August and it will run through the 28th of May 2023. That's plenty of good ol' British soccer to watch!
The most notable difference to the League's regulations is the substitution rules, allowing teams no more than 5 subs per match. This rule has finally caught up with EPL from the rest of the world of football and should open up the doors for new, young talent to prove themselves on the field.
The other two new additions are the penalty kicks and the number of balls in play during the match. The latter will definitely help the matches go faster and be more dynamic.
---
As for the 22/23 season's favorites, Manchester City is expected to keep their title. But Liverpool is hot on their heels, even though their ods have taken a drastic hit after that match against Crystal Palace.
Arsenal, though, is the true Cinderella story of the season so far, moving up in the rankings faster than any other team. But we're yet to see where the season takes the club.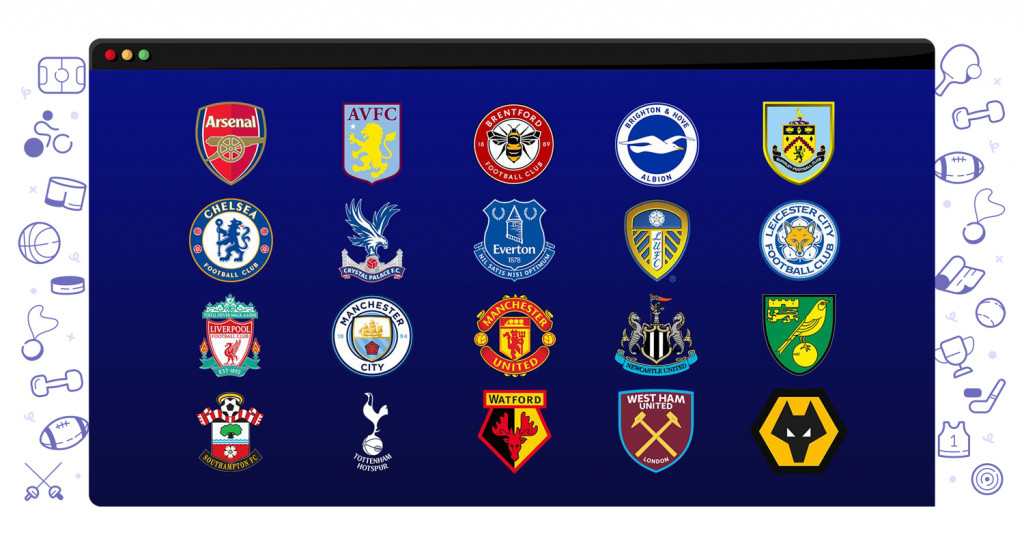 So far, this season seems to be gearing up to be an extra fast and exciting one. So we best get our fan faces on to prep for an entire season ahead. And, most importantly, choose the best way to follow it.
And this brings us to the question on everyone's mind…
Where can you stream the 2022-2023 Premier League?
Streaming football is never easy. And most of the time, the stream is blocked behind some kind of massive paywall whose price can range from 'too much' to 'absurd'. This is as fair for the Premier League, as it is for the Bundesliga.

Speaking of the Bundesliga...
Check out how you can stream the 2022-2023 season for free!
In lots of Northern EU countries, the rights to the EPL belong to Viaplay – a brand new streaming platform that's been buying up sports streams left and right. Spain, however, can only follow the League on DAZN.
Most of the Middle East can only watch the Premier League on beIN (of course). And South America's pretty much only option is ESPN.
Even Britain is having trouble following its own League, with its only streaming options being BT Sport or Sky Sports.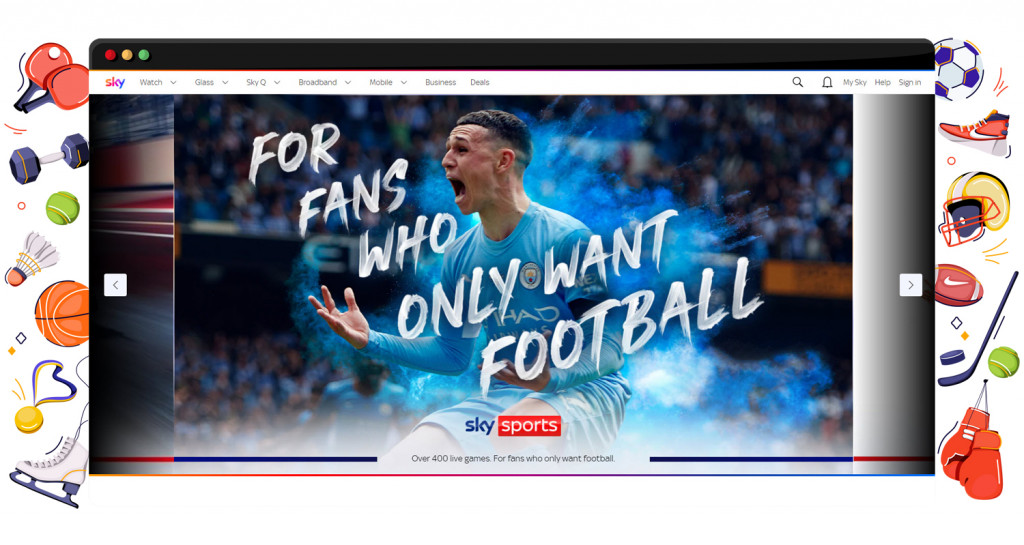 That's not to say there aren't any good EPL streaming options out there. But to take advantage of them, you're going to have to overcome some of the toughest geoblocks.
Sports streaming rights are well protected. And football streaming rights are protected best of all. So if you are going to challenge the industry, you best come armed with the best tools. And the hands-down best tool for streaming sports is ExpressVPN!
And here's why:
This VPN has made sports streaming unblocking a part of its features. So you know it does everything it can to work.
Thanks to a massive network of super-speedy servers all over the world, ExpressVPN can help you access any stream the world has to offer.
No one wants lag or buffering when watching a game – your neighbors will know who scored before you do.
This isn't a problem, however, on the count of ExpressVPN being the fastest VPN around!
There are plenty more reasons to get ExpressVPN!
Check out our full ExpressVPN review!
Now that you know what you need, time to dig into what you need it for!
The best ways to stream the Premier League this season!
As usual, we have gone through every possible way to stream the Premier League. And maybe, just maybe, we found better ways for you to enjoy the EPL than any of your local options.
So… Let's get into it!
BBC iPlayer
OK, we're cheating here a little bit, but we had to bring you at least one free streaming option.
BBC might not be streaming any of the matches for free (those rights are behind a paywall with Sky Sports and BT), but it is streaming every match's highlights as well as the ever-awesome Match of the Day from Gary Lineker after every game completely free!
So if you're looking to get your commentary from the people that know what they are talking about, this is absolutely the place!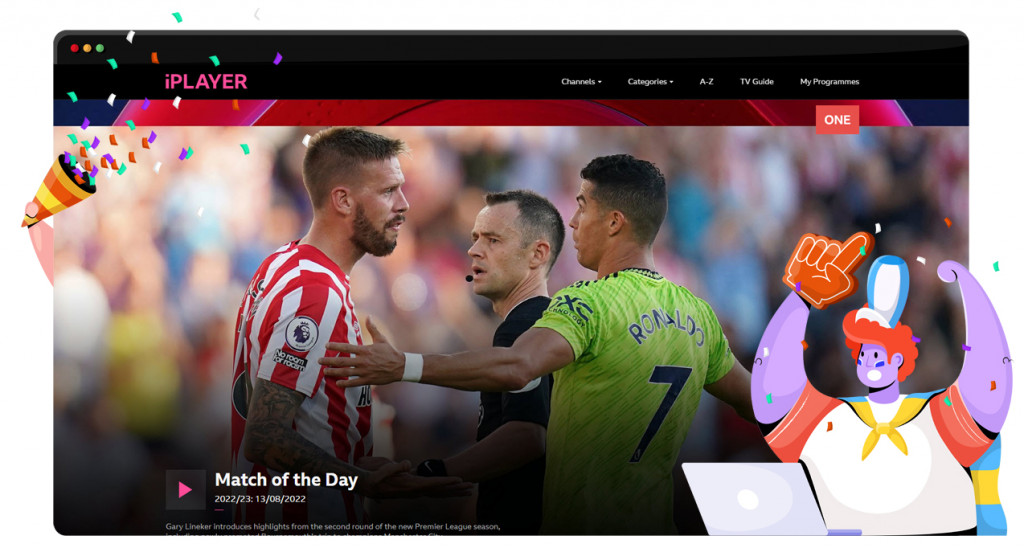 But, of course, BBC iPlayer is exclusive to the UK. Fortunately, it is no match for the streaming attacker that is ExpressVPN.
So here is how you get to enjoy the highlights completely free wherever you may be:
Get ExpressVPN!
Connect to a server in the UK.
Go to the BBC iPlayer streaming service and apply for a free account.
You are going to have to provide a local UK postcode (YO51 9DE, HG3 2WF, CA9 3UL, etc.), but you can easily get one using a Random Postcode Generator.
If prompted about whether you have a TV license, simply click 'Yes'
Enjoy!
Peacock TV
Highlights not doing it for you? We get it. There's nothing quite like the rush of actually watching the game in real-time along with millions of fans all over the world, is there?
Well, there might not be a way you stream the entire Premier League season for free this year, but we did manage to find the best deal the streaming world has to offer.
In the US, the rights to the EPL belong to NBC, and they stream pretty much the entire 2022-2023 season, the highlights, as well as a whole bunch of additional content and exclusive live coverage on their own streaming platform – Peacock TV.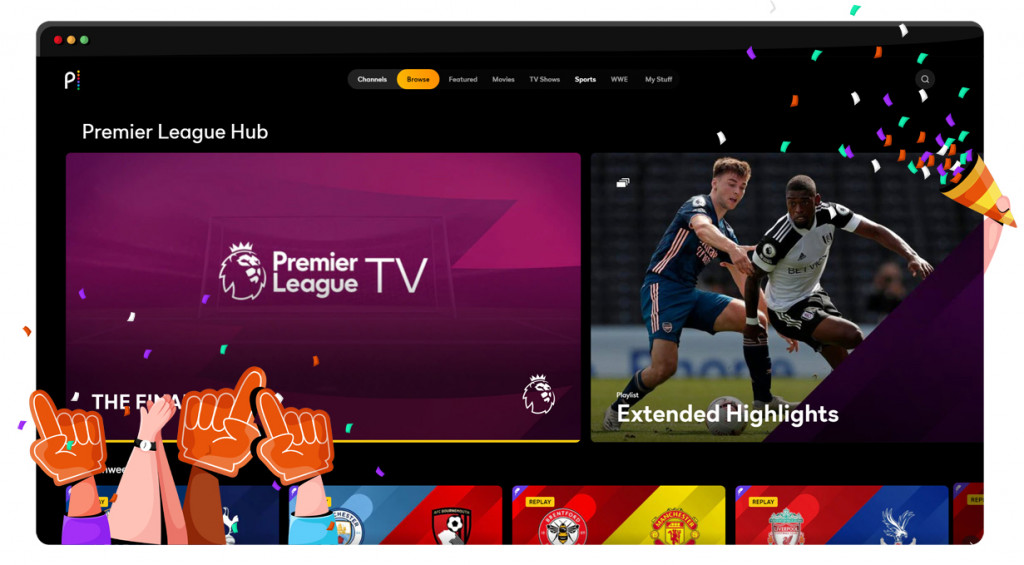 The best part about this option is that it's the cheapest way to stream the EPL in the world. You can get access to all the platform has to offer for as little as $4.99! Sure, this isn't free, but when it comes to soccer streams, this is a steal.
And, if this is somehow not enough, you can actually stream some of the games directly on NBC Sports or the USA channel available FOR FREE on the very same Peacock platform!
Now, as you've probably guessed, the platform is exclusive to the US. But it's no match for the likes of ExpressVPN!
Get ExpressVPN!
Connect your VPN to a US server and make an account on Peacock TV.
If you want to take out a premium subscription, you will need an American payment method. You can easily get one from anywhere with the help of services such as US Unlocked or Wise.
Unblock the platform and enjoy the game!
Amazon Prime UK
Taking it back to Great Britain one more time to check out Amazon Prime UK, which will be streaming 20 exclusive Premier League matches. Meaning, this is the only place to watch them!
That's not all, though.
Amazon Prime UK has a very generous 30-day free trial. So if you plan everything correctly (and as a true football fan, you know you have to), you can catch most if not all of those matches for free!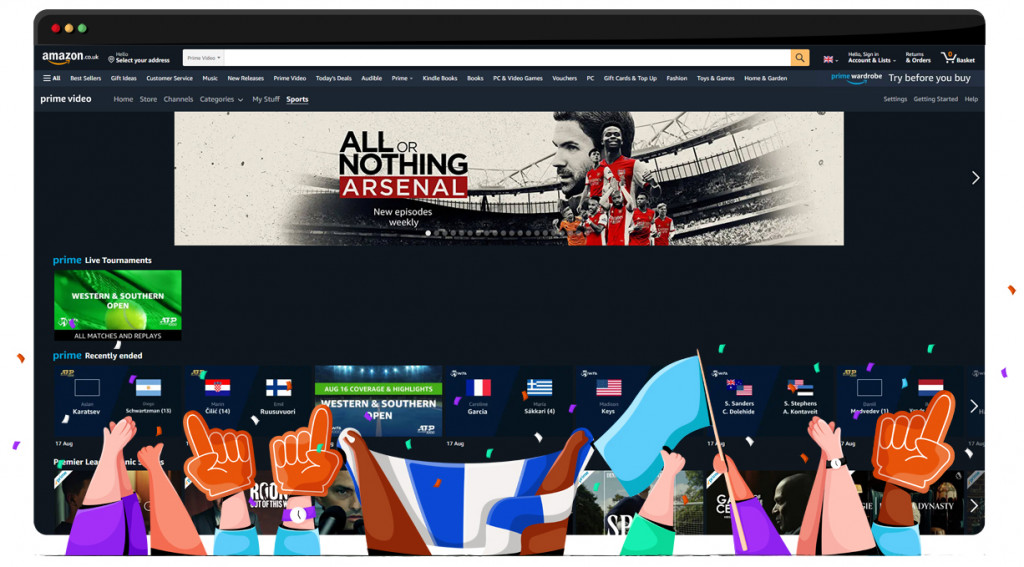 Accessing different Amazon prime libraries isn't exactly hopping Netflix catalogs, but with the likes of ExpressVPN by your side, anything is possible. So:
Get ExpressVPN.
Connect to a server in the United Kingdom.
Take out a new Amazon Prime subscription which comes complete with a 30-day trial.
Don't forget to log out of your account if you already have one.
Start streaming the matches live and don't forget to cancel before the trial runs out!
Optus Sport
Well, since we're hopping across all of the English-speaking countries, might as well check out the Land Down Under.
In Australia, the rights to the 2022-2023 Premier League belong to Optus Sport. And this is a great, often underrated streaming option for soccer.
If EPL alone doesn't sell you on it, this is a great place to catch a lot of women's soccer, including the FIFA Women's World Cup and the WSL, to name a few.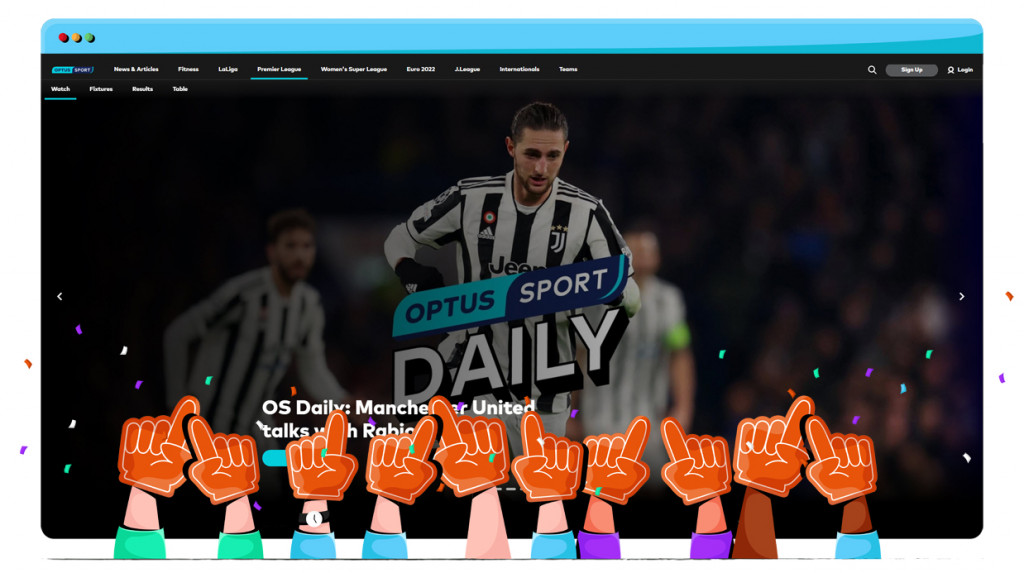 This is a great option when you don't want to settle for just some of the games, and still want to save a couple of bucks on your subscriptions, because Australian streaming is probably cheaper than any of the options you have!
Getting access to Optus might seem tough, but with the right tools and attitude, everything is possible:
Start by getting ExpressVPN.
Connect to one of the provider's speedy Australian servers (this is also the only provider that doesn't make streaming from Australia a chore).
Create an account on the Optus Sport platform.
You are going to need to provide a local payment method and the only way to get it is using Wise. Plus, with the help of this service, you will never be overcharged.
Tune in and enjoy!
The game is on!
Streaming sports is never easy. But anything beats taking out hundreds of useless subscriptions that you hardly need to watch that one game!
With ExpressVPN lighting your way in the world of streaming services, however, you will be able to stream whatever you want, wherever you want, from wherever you want.
It might not be free, but it's always going to be a better deal! And it's always worth it to follow your favorite team!