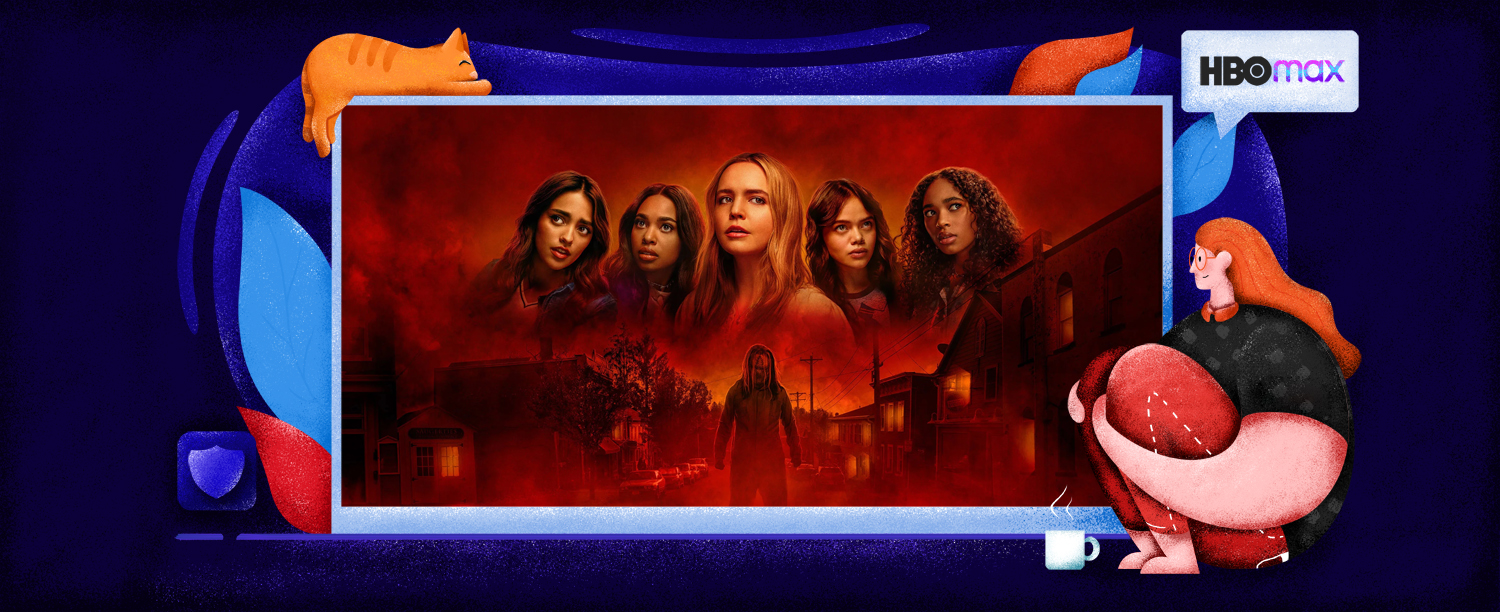 How to stream Pretty Little Liars: Original Sin wherever you are
It's been three long years since we had some Pretty Little Liars. And even then it was ultimately a bit of a disappointment. But now, the ominous mystery graces the small screen yet again with a brand new cast in Pretty Little Liars: Original Sin.
It's been a minute since we got some Pretty Little Liars. The last episode of the original cult-classic show aired on June 27, 2017, after a massively successful 7 season run. And in 2019 Pretty Little Liars: The Perfectionist tried to recapture the captivating magic of the original, but even Sasha Pieterse returning as Alison DiLaurentis couldn't save it from reaching the heavy heights of being OK. Ultimately, the sequel was a bit of a disappointment, but we are looking back at it with more fondness.
2022 is where it's at, though! Right now we get to witness the latest attempt at a spin-off in the Pretty Little Liars universe. The spin-off series Original Sin is finally out after a few daunting trailers that were hyping us up for months!
Even though the show will be rolling out through August, the first reviews are already in, and both critics and audiences seem to agree that Original Sin is more than a worthy successor to the original show.
So, have you been following the show? Oh wait, not everyone gets to enjoy it…

Stream Pretty Little Liars: Original Sin wherever you are with ExpressVPN!
Where can you watch Pretty Little Liars: Original Sin?
Pretty Little Liars: Original Sin is an HBO Max original. So starting the 28th of July and until the 18th of August the 10 episodes of the first season will be rolling out exclusively on the HBO Max streaming platform. And, honestly, we can't wait to follow the likes of Bailee Madison as Imogen Adams, Chandler Kinney as Tabby Haworthe, Zaria as Faran Bryant, Malia Pyles as Minnie Honrada, and Maia Reficco as Noa Olivar as the show slowly unveils its plot as well as its connection to the original PLL series.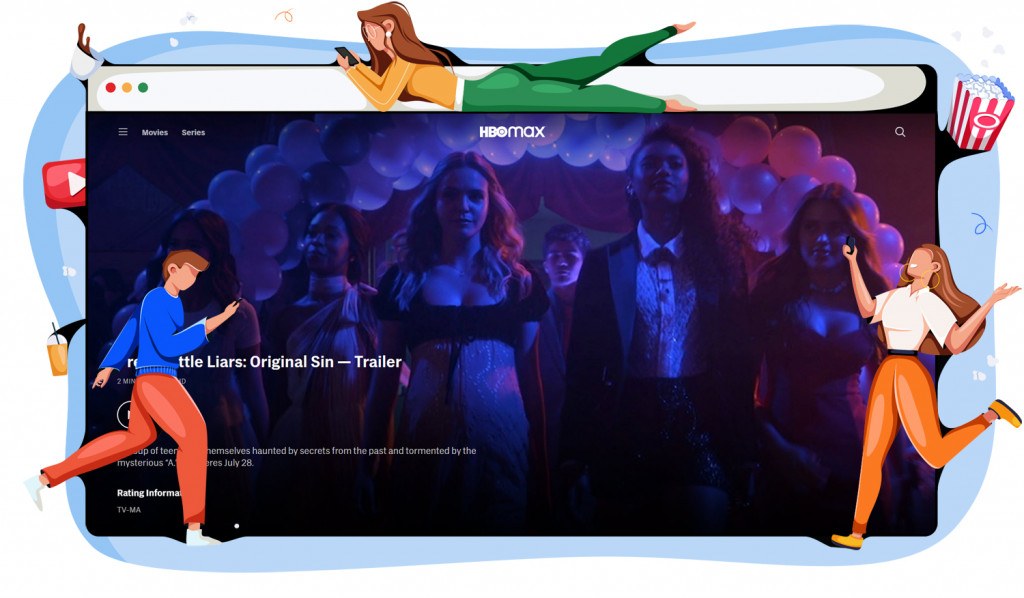 However, not everyone gets to enjoy the series.
HBO Max being HBO Max, it's not all that eager to share the rights to its exclusives. And while HBO has been slowly taking over the world over the last few years, there are still more places that don't have it than the ones that do.

Don't have HBO Max yet? We can fix that!
Folllow our guide and get HBO Max wherever you are!
Some places do give you alternative options to stream the series. In Canada, for example, you can catch PLL: OS on Crave, and Australians can watch the show on either BiNGE or Foxtel Now. In India, you can even catch the show on Amazon Prime. But that's pretty much the extent of it. There's no finding Original Sin on Netflix no matter how hard you look.

Can't find the original PLL on Netflix?
We'll help! Simply follow our guide!
So what are all the other Pretty Little Liars fans from the UK, Germany, France, Italy, and the rest of the world to do? Just go to bed without the weekly fix of PLL: OS? That hardly seems fair!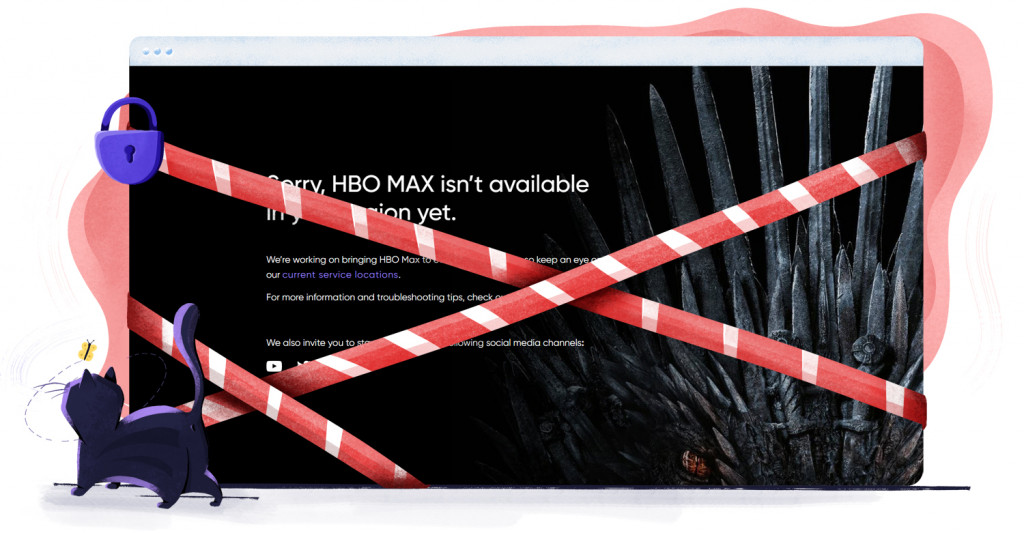 Well, lucky for you, we excel at fighting geoblocking injustice. So we're here to help you stream Original Sin wherever you may be!
The one thing you need to stream Pretty Little Liars: Original Sin from anywhere
Geoblocks are a pain, but they are pretty easy to bypass if you happen to have the right tools. And we're here to get you strapped!
HBO Max is known for its exclusivity. And as such, it has some of the toughest blocks in the entire streaming world. So to access the streaming giant you need the best tools the world has to offer. What tools? Well, a VPN, of course!
But even having any old VPN might not cut the mustard! With HBO Max ramping up security as much as it's ramping up its streaming catalog, there is but one VPN provider with a 100% HBO Max unblocking success rate: ExpressVPN!
And here's why ExpressVPN pulls it off better than most:
A lot of VPN providers might want to dazzle you with the number of servers, but ExpressVPN goes for quality instead.
With some of the toughest servers the VPN world has to offer, ExpressVPN will always have a place for you to connect to in the US.
When it comes to unblocking streaming services, no one does it quite like ExpressVPN.
Against all odds, this VPN provider has consistently remained our go-to service to unblock anything. And this is something no other VPN provider can flaunt!
When it comes to VPNs and streaming, speed is often the main issue. Not with ExpressVPN, though.
Boasting the best speeds in the entire VPN industry, this provider will let you stream anything without a hitch!
Want to know more? We've got more to share!
Check out our full review for everything you need to know about ExpressVPN!
However, HBO Max is no pushover. So even with the powerhouse that is ExpressVPN by your side, you're still going to have to overcome a few hurdles. Not to worry, though, we're here for you!
How to access HBO Max from anywhere?
Now that we got the major issue of unblocking HBO Max out of the way, all that's left is subscribing to the platform.
This should be straightforward, however, HBO Max pulls no punches and needs you to have a payment method specific to the place you are trying to subscribe from. And even though HBO Max is a global presence these days, getting a US account is still the way to go. Why? Because we have everything you need to do it.
So, here's how you get HBO Max from anywhere:
Get ExpressVPN. Without it, all you'll be watching is the "Not available in your region" screen.
That's the first part done. Now you need a way to figure out a way to pay for your subscription with a US bank account. This might seem impossible, but this is the Internet, so nothing is!
Some of our favorite places to get a virtual American bank account are US Unlocked and Wise. The first one is perfect for one-off payments and personal subscriptions, and the latter is the full-fledged US bank account that will let you shop like a true American!
Open your very own American bank account with Wise!
Now all you have to do is combine your newfound powers:
First, launch ExpressVPN
Then, connect your VPN to one of its awesome US servers.
Next, head on over to the HBO Max streaming platform and create an account by using your virtual payment card credentials.
Boom! You're all set! Now find the series and start binging!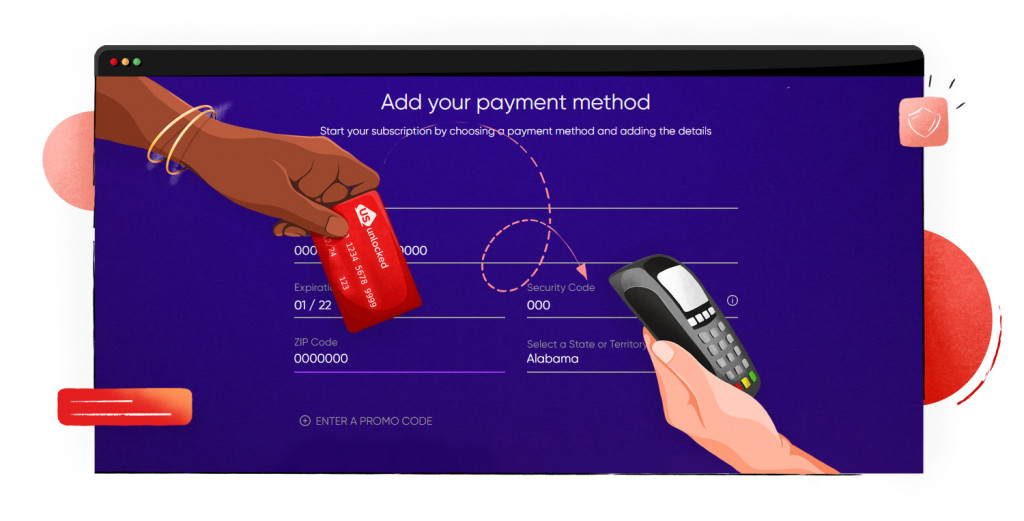 A New Generation of Lies
Now, you're all set and have no excuses to not watch Pretty Little Liars: Original Sin right here and right now.
And why would you deny yourself the pleasure? Nothing new is coming out, all the good sports tournaments are still a month away, and by the time PLL: OS reaches your neck of the woods, YouTube, Twitter, and Facebook will have spoiled it to hell and back! Now that you know how to break down virtual borders, nothing should stop you from enjoying anything as soon as it comes out.
So get ExpressVPN, get your very own virtual payment card, and start streaming HBO Max like it's your mission in life! One last thing: Don't forget the Ben&Jerries as your only source of calcium 😉 (you'll get the joke as soon as you watch the first few episodes)