The Best VPN
Services of 2023
Need help choosing the right VPN? You're in the right place!
Check out our VPN reviews, rankings, and guides!
Latest News
Check out our latest news and exposes from the cybersecurity world
Our top 5 best VPN providers
Check out the world's leading VPN providers of 2023
1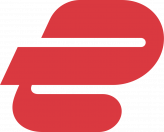 2
3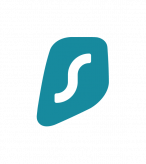 4
5
VPN Service – The Best VPN
How does a VPN work?
The main principle of a VPN is to route your internet connection through the private server instead of your internet provider. Every time you send or receive data, the public network will not identify your computer, it will see only VPN. Once you connect to the internet via VPN, your IP, and, thus, your location will be hidden.
What is VPN?
A VPN (Virtual Private Network) is a network that is constructed using public wires to mask your internet protocol (IP) address and to make your online actions are virtually untraceable. A VPN connection ensures the data you don't want to share isn't visible to others. Any downsides? Browsing through a VPN connection usually is slower than regular connections, because of special security protocols, but this balances out nicely against the grip you have on your information.
Most internet users will have heard of VPN by now, without knowing the ins and outs. To help you find your footing, we try to explain VPN and the technology behind it in simple terms. Also make sure to check out our extended VPN dictionary, which explains some of the more technical matters to you.
Why VPN?
There are many reasons to use a VPN connection when you use one of the internet's many services. Privacy concerns are one of them, but they are not the only reason. Companies use VPN services to give their employees remote access to company databases, as do individuals who want to remote access their home servers, to find films and music on their NAS server for instance.
To use VPN, you need a VPN provider. These services come in all shapes and sizes – not to mention pricing. Make sure to check our VPN reviews to find the service that best serves your needs!
Connecting to VPN
Now, what does it mean, "connecting to VPN"? When you use a VPN service, your computer connects to a network of interconnected servers, hosted by your VPN provider. This network connects you to the internet, but in ways that obscure your computer's origins. Every computer has a so-called IP address that's unique and is easy to trace. A VPN setup masks your computer's IP and replaces it with a randomly generated IP address, making it near-impossible for anyone to track who's behind the keyboard.
How do I connect my VPN?
Installing a proper VPN setup – one that's genuinely safe – requires some technological knowledge that may be a bit much for starters. For those people, some of the best VPN providers built apps for Windows, Mac, and smartphones, that take you through the process, one step at a time. Some apps even have a large green button that simply says "connect"!
Even so, chances are you'll encounter various technical options that may look challenging, even for more experienced users. To get you going we compiled a VPN Dictionary that helps you find a way around them. Professionals on the other hand probably opt to build their own setup, which, of course, is fine: there are multiple ways to get a good VPN connection going, depending on specific needs.
Anonymous browsing through VPN
There's a variety of reasons for wanting to keep your browser data anonymous. Just think of using mobile banking apps, or using Google to search for gifts for family members – gifts you don't want to spoil by seeing them in the ads on other computers in the household.
Some browsers have built-in incognito modes, but these only offer relative anonymity. This is where VPN proves its mettle. It not only makes your online banking activities absolutely safe, it also allows you to switch your country settings, giving you access to local discounts. More information about anonymous browsing can be found in our story on the topic.
VPN for Windows
Most users will connect to VPN through PC or laptop, setting up for great gaming, shopping, streaming, data exchange, or other things that require a level of anonymity. Most VPN providers offer Windows apps to help you set up shop. Experienced users even have the possibility to opt for open-source solutions. This requires extensive technical knowledge but also gives more flexibility to your system setup. To find your ideal setup, please use our VPN reviews for an overview.
VPN for Android
The popularity of smartphones has unfortunately increased the number of possibilities to steal your data. The simple act of traveling alone makes you more vulnerable to hacks: public wifi networks are very popular with hackers, who show little reserve peeking into your data stream and online browsing.
Fortunately, the number of VPN for Android or iOS apps is on the rise too, easy to use apps that are quickly catching up with the quality of VPN services for PC or Mac. Mobile use of VPN on your Android phone is just a few clicks away.
VPN and Netflix
One big advantage of VPN is in so-called geo-hopping. VPN providers operate through a worldwide network of servers, allotting randomly geographical IP addresses which, to unsuspecting services, may look like they are "local". This makes it possible to circumvent "geo-blocks" with services that have localized content: a German who wishes to watch US Netflix streams can do so without too much hassle, and vice versa. More details in our article on the best VPN for Netflix.
VPN and Kodi
Kodi is a popular way to not only enjoy your own media library but also use various streaming services. Once upon a time, Kodi was an illegal media application for Xbox, but they have changed into a respectable company, with services built into smart-tv's and such.
Kodi also allows you to reach streaming services worldwide, but can't help you past geo-blocks. This leads us to VPN and Kodi. These applications offer ready-to-use plugins that help you circumvent geo-blocks – opening up access to both legal and slightly less legal content.
VPN and Bittorrent
Doing illegal stuff without anyone knowing, whilst terrified about the hammer coming down on you. That's the image most people have when they discuss things like VPN, but also BitTorrent. Are they justified in thinking this way? Partly, yes: there's still an awful lot of illegal activity going on online. To complicate matters: there's a rise in legal activities too, which makes the situation hazy at best. Not every VPN provider allows you to use BitTorrent, but some do, oftentimes out of idealism about freedom of traffic and ideas. You'll find which providers have VPN for Bittorrent in our reviews.
VPN and geo-blocks
"This content is not available in your region." No online phrase is more hated than one of these. The reason behind their existence is simple: media companies buy broadcasting rights per region. If this sounds a bit old-fashioned in these days of worldwide connectivity, it is because it is. But here we are, with streaming companies doing everything to hide content behind geo-blocks. Fortunately, some VPN providers offer ways to circumvent geoblocking. If you want to know which VPN service to choose, please check our blog post on geo-blocking.
Problems with your VPN
Is your VPN connection jammed? Connectivity problems? Try as you might, your VPN simply won't work. What's going on? And it's a problem that can be difficult to fix too, due to the complexity of a VPN connection.
Fortunately, most good VPN providers offer great service through their forums, live chat, or other support platforms. For this reason, we took extra care to test them in our VPN service reviews.
Testing your VPN
After finishing a VPN setup, you may want to do a speed check for up- and download speeds. Perhaps everything looks ship-shape, but how can you be sure your computer is completely secure? No one wants to be confronted with settings that in hindsight were wrong. So, how to test your VPN? We selected a handful of useful tools to help you find the proper settings, and test them.
Free VPN
Is it really necessary to subscribe to a service you hardly know anything about? Well, absolutely not! There are plenty of options to find free VPN connections. They do however have their downsides: not all free VPN providers operate on good intentions: their money comes from somewhere, and most of the time that's through selling your data.
Even so, a couple of options exist that are both free and safe. We show some of the reliable free trial options in our VPN reviews, and let you know what kind of deals they're attached to.
The Best VPN
So, what is the best VPN provider around? Which service is the fastest? Which one the cheapest? Answers to all these questions and more are answered in our listing of Top 10 VPN providers