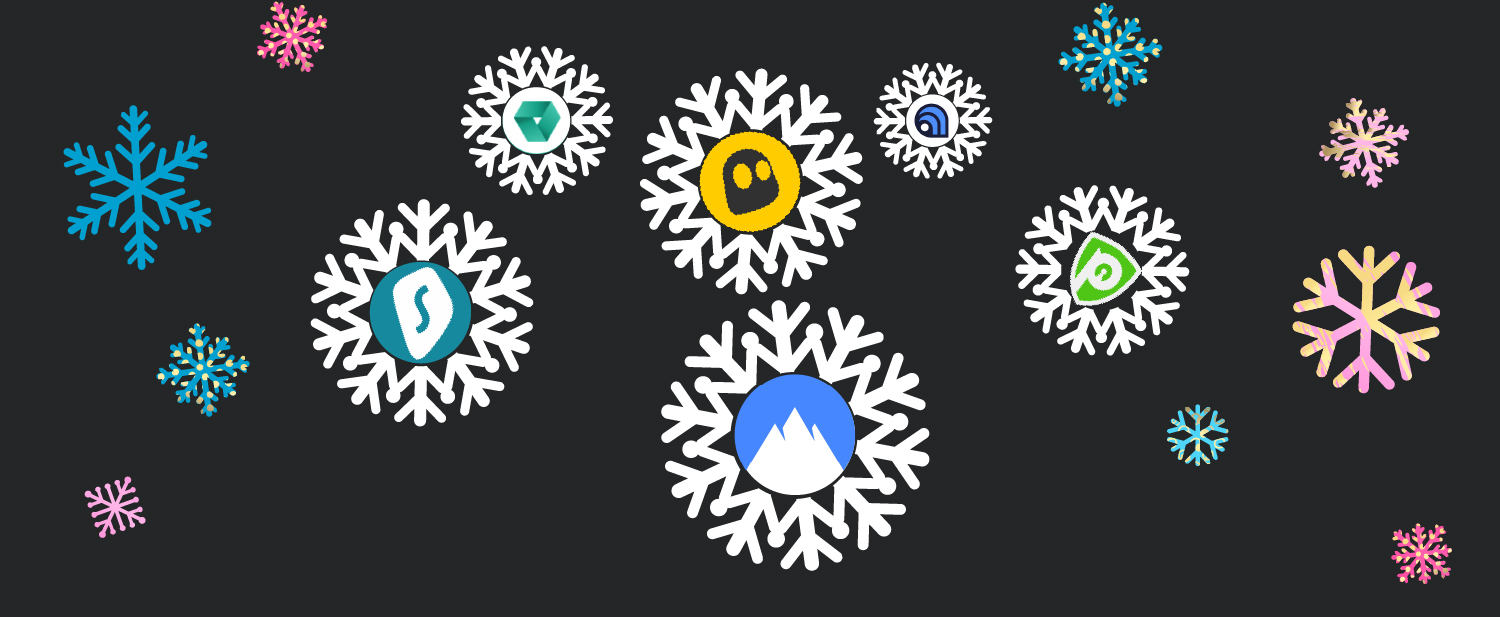 The best End-of-the-Year VPN deals of 2021
Tis' the season! While we're not completely certain what's your particular brand of season, one thing is for certain: whether it's Christmas, New Year, Hanukkah, Kwanzaa, Omisoka, or Saturnalia – it's the holiday season! And that means presents!
Now gifts are awesome and all, but these days they are kind of a toss-up, right? And just your luck, you got Bob as your Secret Santa. Bob gets everyone whiskey stones every year. Whiskey stones have never been cool, Bob! And they are way under budget, Bob.
So there you are. Whiskey stones in hand, holding back grown-up tears. This is looking to be a pretty disappointing holiday season.
But wait. What's that on the horizon?! It's TechTypical coming at you to save the day with the best end-of-year VPN deals!
Oh wait, we may have made things worse! How would a VPN be better than whiskey rocks?
Well, if we're gonna list all the reasons why a VPN is pretty much the best gift you can get yourself, we're going to be here all day. In fact. We have already gone through the trouble so many, many, many times.

Want to know everything a VPN can do?
Lucky you! We found every single use of it!
And now that you're all nice and caught up, it's time to get into it!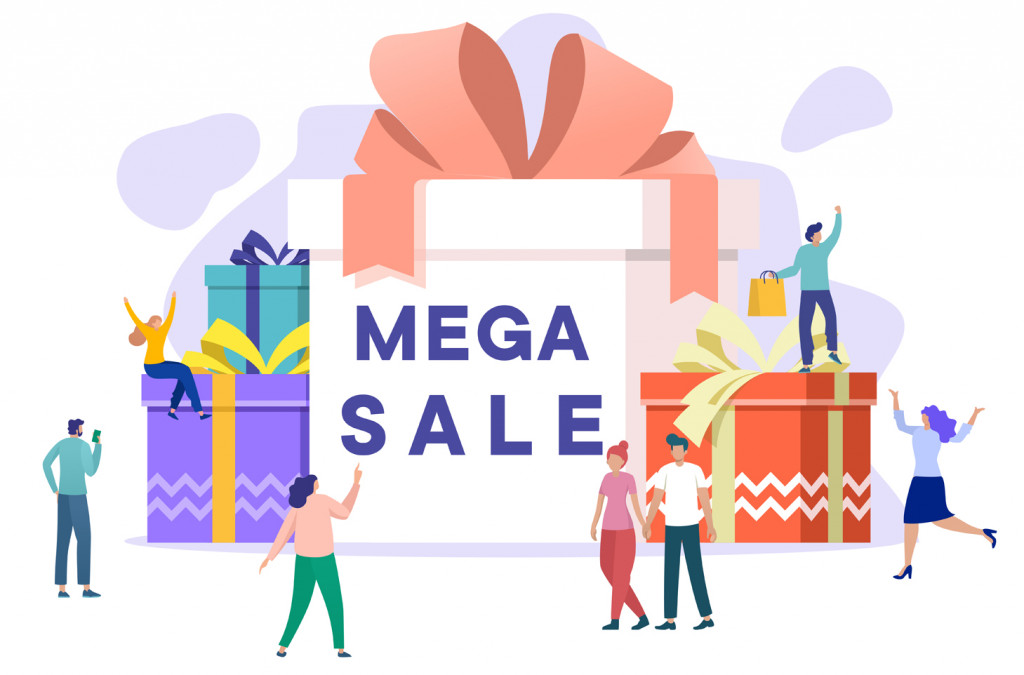 The best end-of-year VPN deals
Unlike Bob, we're trying different things this year.
With our Black Friday and Cyber Monday VPN deals we've listed only those sales that we found particularly trustworthy and interesting. End-of-year sales, however, are in a league of their own. And everyone seems to have one going this time around, so it's hard to play favorites.
So we've decided to simply give you every single end-of-year VPN deal going this time around. All of them awesome, all of them exclusive with us, all of them completely up to you, and none of them as lame as whiskey stones.
And if that's not a pitch, we don't know what is!
No VPN list is complete without NordVPN. And especially not this one.

Not sure if NordVPN deserves to be the best?
This time around NordVPN is having its biggest 72% sale going for two whole years. This might be the very final time their discounts go this high, so you should definitely not miss this opportunity (for it might very well be the last one).
And of course, needless to say, the top-rated VPN comes with the toppest of rated features, which include:
5200 servers in over 60 countries.
Some of the best encryption, connection protocols, and security features the industry has to offer.
Exclusive features, such as split tunneling, customizable kill switch, dedicated IP, obfuscated servers, Onion over VPN, and an advanced ad-blocker.
SmartPlay feature, designed specifically for accessing any streaming service in the world with absolute ease.
A secure password manager NordPass, and a secure cloud storage Nordlocker to come with your VPN
If it's not NordVPN, it's got to be Surfshark.

What's so special about Surfshark?
After a massive Black Friday and Cyber Monday success, Surfshark decided to keep the 83% and three whole months free deal going. And that's awesome! Not just because this gives you the chance to get one of our absolute favorite VPN providers at the biggest discount ever, but also because their incredible promo materials don't go to waste!
What you get with Surfshark is:
Top-of-the-line security and privacy features.
One of the speediest VPNs around.
Absolute streaming unblocking power.
A massive collection of add-ons and special features, such as an advanced adware ad-blocker and malware protector, cookie blocker, split tunneling, custom Smart DNS and so much more.
Still not enough? Surfshark is the only provider that gives you much more than just a VPN, and lets you have an anonymous search engine, and their fresh antivirus with their Surfshark One Suite.
PureVPN took a different approach on Black Friday/Cyber Monday, and we guess they liked it so much, they just never stopped coming up with new ones.

Want to know what makes PureVPN special?
This time, PureVPN is having a massive 82%-off on their 2-year plan sale. On top of that, they also give you 24 of their 1-month subscriptions that you can share with your friends and family to give them a taste of that awesome PureVPN service.
So, you and 24 of your friends [except Bob. Never Bob] will get:
Access to 6500 servers in over 78 countries, which makes it the VPN with one of the largest server parks.
P2P support, as well as a few other unique features.
5 Euro VPN isn't falling far behind and is continuing its winning streak with yet another 60%-off sale. This makes their three-year plan [don't even try and do the math yourself there] just 1.25 per month.

Never heard of 5 Euro VPN before?
That's your loss, but we can fix it!
And what this buys you is:
The most affordable premium VPN in the world!
Some of the fastest speeds in the industry.
Smart DNS the way it was meant to be, to give you access to any streaming service you like!
While we're working hard on our Hide.me review, we can't but share its awesomeness with the world.
Hide.me isn't just one of the very few free VPN providers we endorse and trust, it's also packed with features you will not find with any other providers.

Curious which free VPNs are trustworthy?
Check out everything there is to know about free VPNs
While some of Hide.me's features are not for the faint of heart [or those who didn't get a masters in computer science and know how to operate a collider] you'd find it hard to pass up on a VPN that has all of this going for it:
Over 2000 hand-picked servers all over the world.
Some of the most advanced and unique features any VPNs has to offer.
Secure cloud storage to come with your subscription.
The only VPN that has a discount on their monthly plan!
If you missed CyberGhost's Black Friday deal, well, that's it, it's gone. But we've got the next best thing: a 3-year plan that comes with an 84% discount, as well as 3 extra months completely free!

Not sure whether you should get CyberGhost?
Find out everything there is about them in our review!
What does this get you, you may ask. Well:
7200+ servers in 91 counties, some of them not covered by any other VPN.
One of the best VPNs for streaming ever.
A VPN application that works on pretty much any device.
And if that's not enough, a whole bunch of extras and add-ons that you can add to your subscription.
PIA has fallen off our radar as of late, but they are making a strong impression with their end-of-the-year sale. And that's 81% off on their 3-year plan and three months free.

Find out this provider's ups... and downs
And PIA is great, because:
It's one of the best VPNs for gaming
It comes with a great ad- and malware-blocker that will keep you extra safe.
The latest addition to our reviews is not without its special deal as well.

Want to know what PrivadoVPN is all about?
PrivadoVPN is having a 38% sale on their 12-year plan. And you might be thinking: 'Well, that's not that much!'. But that's on top of PrivadoVPN being completely free.
So if you were enjoying the VPN, but want to give their extended features a try, now is the perfect time to do so!
If there's one prize Ivacy VPN is walking away with, is the biggest discount.

Ivacy? Is that short for Privacy?
This time around they are having a massive 90% sale on their 5-year plan. So if you have ever wanted a deal to last, you found it.
Atlas VPN may not have won us over as the best free VPN in our review, but they are the runner-up with the biggest sale this holiday season.

Want to know everything about Atlas VPN?
With a massive 86% discount and three extra months completely free, you can have a neat little VPN for all your browsing needs for 3 whole years. Now isn't that special.
Cyber Claus is coming to town
Now doesn't this feel much better?
Now that you know every VPN deal that's out there, whiskey rocks don't seem that big a deal now do they?
It is true, not every VPN made it on our special holiday list. But hey, not every VPN is having an end-of-year sale.  Sucks for them, because now that you know where to look, you will definitely get yourself one of the best VPNs out there to last you for years!
And as an extra bonus, you can have revenge on Bob by not telling him how you got all those shows he likes so much on Netflix. That'll teach him!
Disclaimer: No Bobs were harmed in the making of this list.