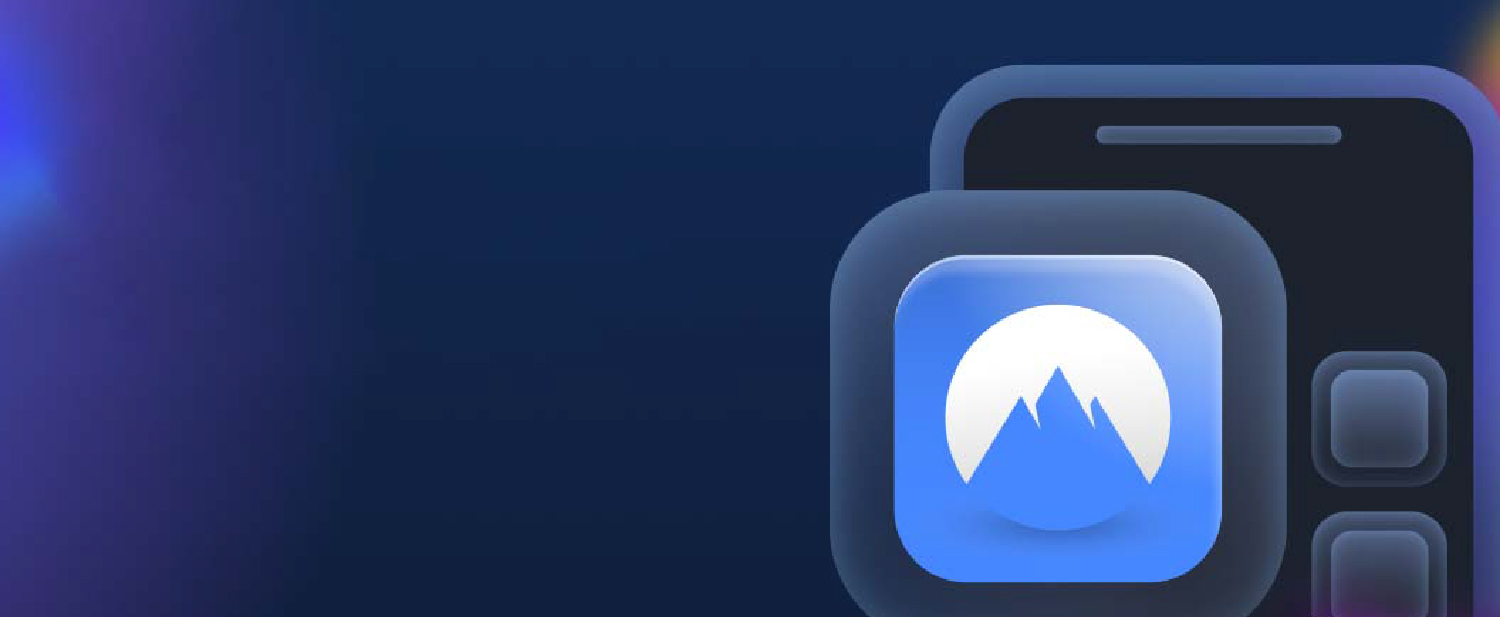 NordVPN Black Friday deal: Best time to get the world's #1 VPN
Black Friday is upon us! And when you're all grown up and the magic of Christmas is basically getting those Q4 reports done, you really value that one time a year that you get to buy your lovely little self something actually good.
But, not to go all 8 Mile on you, you only get one shot to get yourself something good. Is it going to be that spur-of-the-moment WiFi-connected toaster with a backscratcher? Or that sick light-up laptop stand with cup holders and a milk frother? Or is it actually going to be something useful?
While we're generally the "follow your heart" kind of folks, you know you hit the bullseye when your gift, to quote Jim from The Office, comes with bonus gifts. And there are very few things these days that come with more bonuses than a VPN!

Want a VPN that comes with all of the bonuses? You can't go wrong with NordVPN!
How is a VPN the best Black Friday purchase?
Ok, this might sound like we're trying too hard (and can you blame us, this is like our 4th Black Friday piece in a row in 10 languages, we're proud it's not in Chinese). But hear us out.
Here are just a few things a VPN can get you:
Absolute security in a world where everything is done online? Check! ✅
Privacy in a world where nothing is private? Check! ✅
Access to better prices and deals all over the world? Check! ✅
Access to an unlimited world of streaming? Check! Check! Check! ✅✅✅
And if you play your cards right (read: Follow our advice), there's much more where that came from!

Want to know all of the things a VPN can do?
Your local tech store might be having a 50% sale this Black Friday, but have you seen the deals that the VPNs are dishing out? And getting software on a Black Friday gives you solace in knowing that you won't get trampled over (and Cyber Monday… well, that just makes all of the sense).
The only question is: With every VPN under the sun having a sale this time around, which one should you go for?
Well, we've covered all the non-fake deals that are going around this time of year, as well as the deal that we think is the best one.

Oh, you haven't heard?
We've got you covered!
However, if you're still hesitant, fret not! Because it's always a safe bet to go with the best. And the best? Well, that's NordVPN!
What is the NordVPN Black Friday/Cyber Monday deal? Most importantly, how can you get some?
NordVPN has had a deal going for a while. And their 68% discount is kind of a given at this point.
However, this time around NordVPN is coming out with their final offer. And that's a 72% discount on their most popular 2-year plan.
Now, this might not seem like that big a discount. If you've been following us closely,  you already know that there are far more tantalizing discounts and far greater percentage signs out there. However, we do have just a few minor things of note:
This is NordVPN we're talking about. As many lists (including ours) will tell you, this is the #1 VPN provider in the world.
So what can the rest do? Offer a worse service for a cheaper price. That's business, baby.
This is the BIGGEST discount NordVPN has ever had for their services. Really. Thus far NordVPN has never ventured outside the 69%-off comfort zone. So you best take advantage of it.
If the buzz is true, this may very well be the last time NordVPN has a deal this good. So don't you come crying to us, when you can't get it for cheap anymore.
So what's the catch?
The catch is that NordVPN doesn't make that deal available to just about anyone. When you are at the very top of the food chain, you might as well set the terms.
The 72% deal for NordVPN is only available through little ol' us.
That's right! TechTypical is going places! Look at us, it has already gone to our little heads.
But anyway, yes. That's true. By following one of the many, many links we have sprinkled around our website, you can get the world's leading VPN at an insane 72% discount for two whole years, and flaunt it to all of your friends after they can't get it anymore.

This is a great button to press if you want to get the NordVPN deal!
Not only that, but we'll also hook you up with a special deal on their Premium Password Manager called NordPass, and their super-secure Cloud Storage called NordLocker.
Now, aren't we sweethearts?
Don't miss the best NordVPN deal this year!
Black Fridays come and go. And so do Cyber Mondays. What stays is the imminent and growing need for your online security, privacy, freedom, as well as not being bored out of your mind when you have watched all of Netflix!
And if there is anyone that can supply you with all of that, and support you throughout the years following your every need and want, it's definitely the behemoth that is NordVPN!
So don't sleep on this opportunity. Who knows, this may very well be the last chance you get!