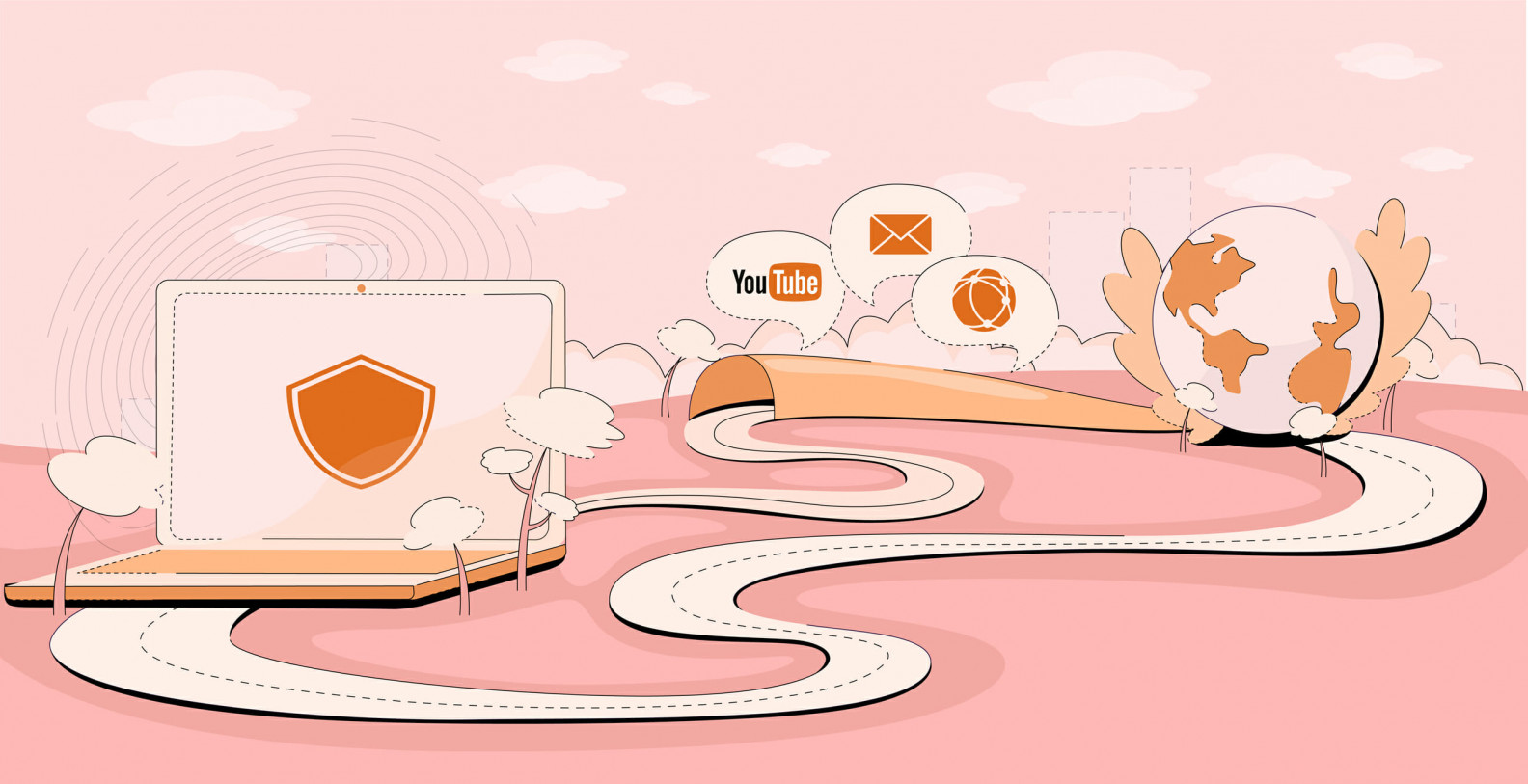 Best VPNs with a split tunneling feature
VPNs have been around for some time now. And while all of them are of different quality, the basics are pretty much the same. You get the usuals like encryption, several server options, and a couple of VPN protocols. 
However, with the competition getting stiff in the VPN-o-verse, providers are rolling out new features to set them apart from one another and give the user more options. Among these unique extras is split tunneling – a feature that is hard to get right but is particularly useful in everyday online life.
So why don't we explore the intricacies of split tunneling technology, why you need it, and the VPNs that offer it best.

What is split tunneling, and how does it work?
Ever been in a situation where you needed to quickly check your email while using a VPN to secure your P2P file-sharing activity? No?
You are probably thinking, "Isn't this just straightforward?"
Well, it is not exactly as simple as it sounds. Some services like outlook and PayPal consider any unusual connection to your account as a threat.
In this scenario, the former sends you a warning, whereas the latter logs you out and asks for verification. You definitely don't want that!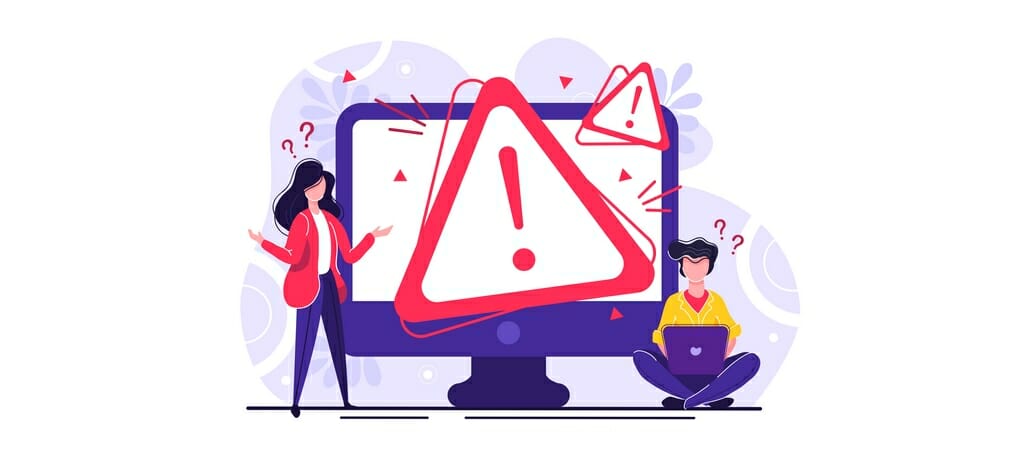 Or maybe you're enjoying some intense sports stream or exploring the Japanese Netflix when, suddenly, you feel like pizza. And then you find yourself offering someone a pizza in Kioto.
Here is where a VPN with a split tunneling feature comes in handy.
A VPN service, by default, reroutes all your traffic through one of its servers. All of your device's traffic passes through this server until you've terminated the VPN connection.
As you've probably guessed, you don't get much control over the data to or not to encrypt. And that's why some of the more advanced providers designed split tunneling.
Split tunneling is a feature that allows you to designate part of your internet traffic to be routed through the VPN connection, whereas the rest is funneled through the ISP's native tunnel. Only the portion of traffic sent through the VPN tunnel is encrypted.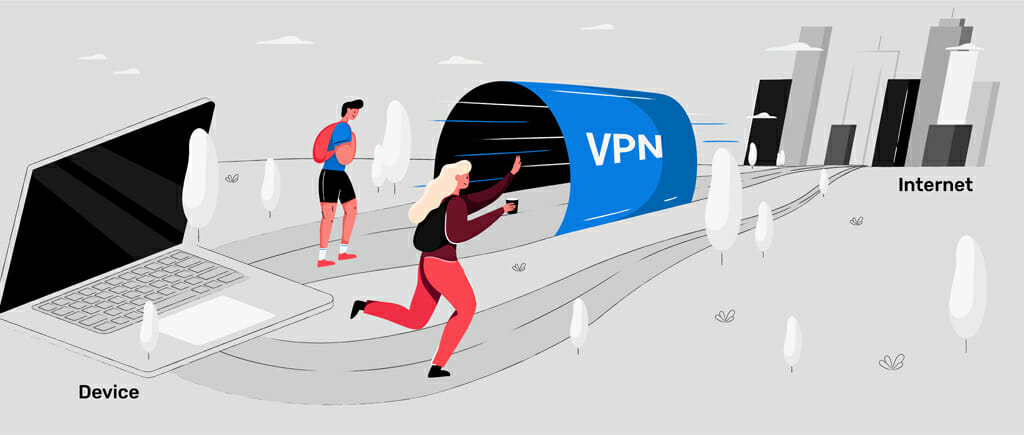 The many uses of Split tunneling
Split tunneling is not just a catchy name.
This little feature has a bunch of unique applications. And in the right hands split tunneling can be used in ways we haven't even thought of.
Here's just a few straightforward ways you can start using split tunneling immediately:
With split tunneling, you can easily conceal all of your P2P traffic, by routing your torrent client through a secure VPN connection while, simultaneously, tapping into the full potential of your internet connection with everything else you might be doing, like gaming or banking.
You can also set up your VPN to only tunnel the traffic of your streaming service [to unblock geo-restricted content] while still having access to local sites and services at the same time.
Yes, we're talking about watching Zack Snyder's Justice League as your order pizza from your favorite place.
Wondering how you can simultaneously use two browsers connected to different networks on the same device? Split tunneling is perfect for this. You can hide your internet activity on one browser using a VPN while running regular searches on the other.
This is perfect for unblocking streaming services all over the world, while still having access to all of your local content.
This feature also offers you a secure connection when working from home or working remotely. A VPN with split tunneling allows remote employees to enjoy an encrypted connection on work-related services while the rest of the services connect to the open network.
Keep your work and your personal life separate (and secure) literally.
It can help overcome blocks from resources on your local network when you connect to a VPN. The encryption in VPNs may block you from devices such as printers on a LAN network.
With split tunneling, you don't have to worry about getting blocked from accessing these resources.
Worried that someone is listening to your personal conversations online? You should be, cause they probably are.
With split tunneling, you can add a much-needed layer of protection to all of your messaging apps, while still using the full speed of your internet connection for everything else.
What are the best VPNs with split tunneling?
Although split tunneling is slowly becoming a must-have for top-notch VPNs, different providers have their flavor and quality of it. IPVanish, for instance, has an inferior split tunneling feature that doesn't work half the time, and it's only available on Android.
We've
Surfshark lands first place because of its unique and easy-to-use split tunneling feature, called Whitelister.
It is currently the only provider that has split tunneling for both apps and websites. This means it works on both a per-app and per-URL basis.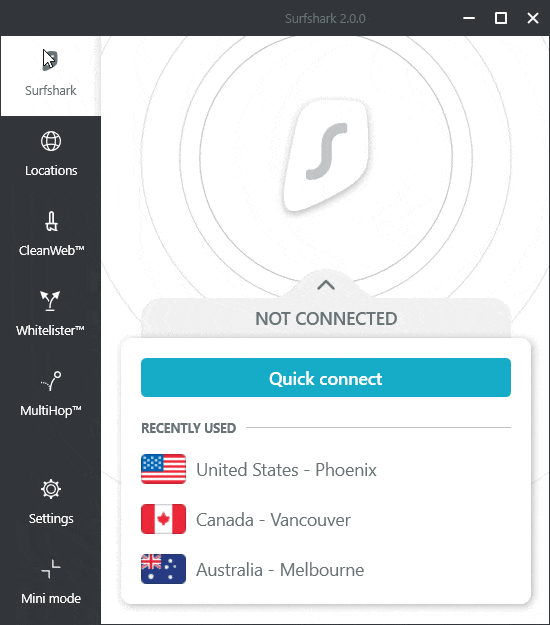 You can use it to secure your connection or access content for specific websites while still enjoying full speed on other services.
Thinking of catching some exciting sports streams only available in Albania pizza in another? Perfect! [We are really hung up on pizza today]
---
It further gives you options on how to implement the split tunneling feature.
You are free to choose which of your apps use a VPN connection and those that use the regular connection. In the latter case, all of your connections will be secure except for those apps you choose to bypass the VPN connection.
Surfshark's Whitelister feature is only available for Windows and Android devices. But there are plans to introduce it on other platforms.
Surfshark
The VPN with the best split tunneling feature
NordVPN only recently rolled out the split tunneling feature for Windows and Android. But it works just as you'd expect from a first-class VPN provider.
Sorry Mac and iOS users – it is nothing personal.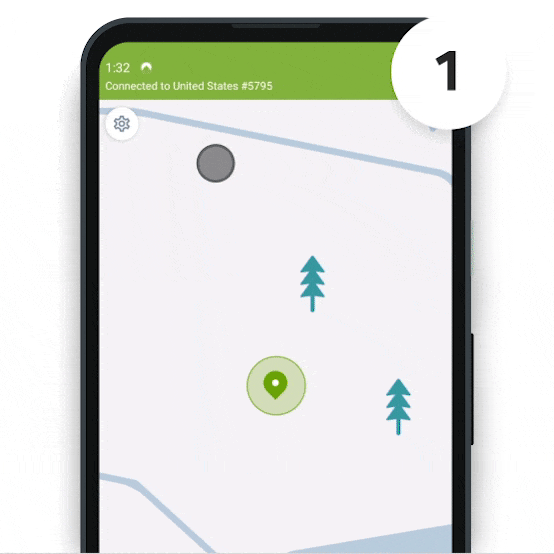 URL-based split tunneling on websites is also supported through browser extensions on Firefox or Chrome. Users can choose which programs or websites go through the VPN and which ones use the regular connection.
NordVPN
The world's leading VPN with an intuitive split tunneling feature
ExpressVPN was one of the first premium VPNs to introduce the split tunneling feature. It is also one of the few that has the feature present for Mac.
Just like NordVPN and Surfshark, ExpressVPN supports inverse split tunneling. This means that you can choose which apps bypass the VPN connection, or which apps always go through it, while others use the regular connection — whichever feels better.
This means, that rather than choosing which apps bypass the VPN connection, you can choose those that always use it. If you just want to add an impenetrable level of security to Skype — you can. And all of your other apps will be using your regular connection.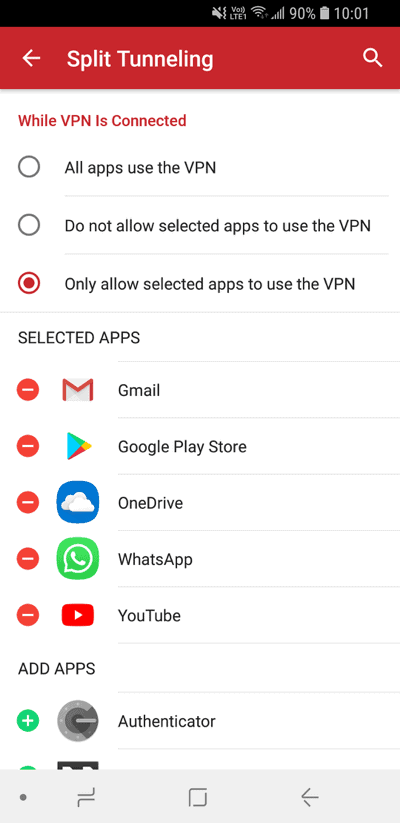 What's more, the provider throws in a special feature that allows you to set split tunneling directly on your router.
The reason why ExpressVPN doesn't rank higher on our list is that even though it covers more platforms, it only works on a per-app basis.
Also, ExpressVPN has recently gone through a full concept redesign. And we are still not sure how well their new features work with split tunneling.
ExpressVPN
Split tunneling feature on every platform!
The light at the end of the tunnel!
VPN split tunneling is a helpful feature that lets you secure your most sensitive data while still using the full power of your internet.
It gives you the absolute freedom to choose, what needs protection, and what needs speed, without having to settle for one or the other.
And while lots of VPNs say they've figured out split tunneling technology, not all of them actually have.
You know or picks. So what's going to be yours?