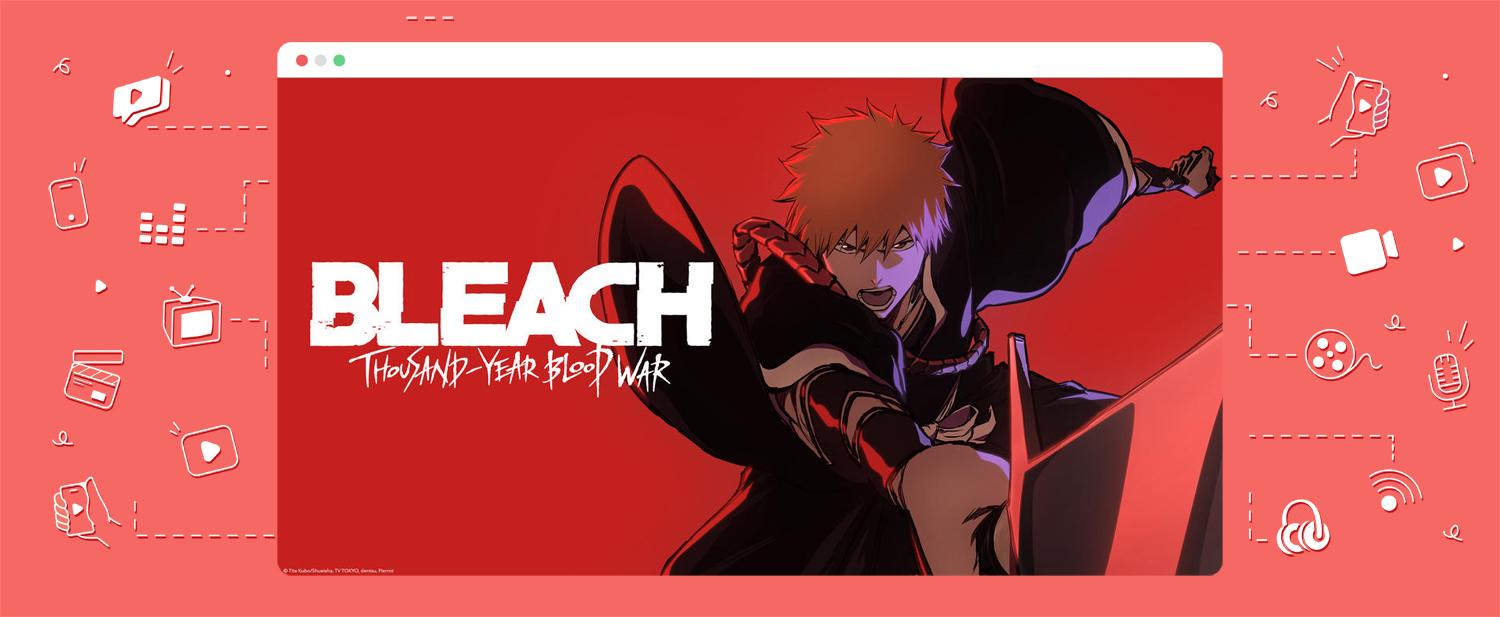 How to watch Bleach: Thousand-Year Blood War from anywhere?
It's been over ten years since any of us were blessed with new episodes of the Bleach anime series. Over ten years after the original animated series has been with us for over eight and a half and after the 366 triumphant episodes put this series in the anime pantheon. However, fortunately for any fan of the cult-classic anime and manga series, the airwaves are no longer barren. The Bleach series has finally been revived and is currently blowing everyone's mind with Bleach: Thousand-Year Blood War.
Will it live up to the original? Will it be a worthy successor to a series that kept us on the edge of our seats for nearly a decade? But more importantly, will it be able to conclude the epic manga's final story arc in a satisfying way?
Well, the trailer is definitely epic enough to get any fan of the original instantly hyped:
As awesome as the trailer may be, there is but one way to tell if the anime is any good or not: That's the trial by fans. And Bleach has so many fans is has to swat them off with a Zanpakuto.
However, not every Bleach fan might get to experience the Thousand-Year Blood War upon release. Or even for a long while. And that's pretty much the worst thing ever. So we're here to prevent this travesty from happening!

Stream Bleach: Thousand-Year Blood War before anyone with ExpressVPN!
When and where is Bleach: Thousand-Year Blood War coming out?
The new installment in Tite Kubo's epic tale about Ichigo premiered in Japan (duh) on TV Tokyo on October 11th.
From there, Bleach: Thousand-Year Blood War has found its home on the Hulu streaming platform in the United States. And it can currently be seen exclusively on the Hulu streaming platform.

Seeing how Hulu is a streaming platform that is exclusive to the US and Japan, what about the rest of the world? Where will everyone else get their Bleach: Thousand-Year Blood War fix, before Reddit spoils all of it?
Well, the new anime series will be streamed internationally on Disney+. But not until the series airs on Hulu, which means that there's still a long wait ahead.
On top of that, there's still a lot of the world that doesn't have Disney+ either. And for them, it's still unclear where one will be able to catch up on the latest in the epic world of Bleach.

Don't have Disney+ yet?
We can fix that! Check out our guide!
So… what now?
How can you watch new episodes of Bleach: Thousand-Year Blood War as soon as they air?
You've probably gathered it by now, but unless you somehow have Japanese cable, the best place to stream the new Bleach series is Hulu.
That's great and all, but Hulu is a streaming platform that's exclusive to the United States and Japan. And to get your hands on everything it has to offer (which is a lot, by the way), you are going to have to solve two major issues. Those are:
First of all, you are going to have to bypass Hulu's geographical blocks that keep anyone who is not in the US from accessing the platform.
Next, you are going to have to find a way to pay for the streaming platform. On top of being geo-restricted, Hulu only accepts local payment methods, which is an extra hurdle that anyone who wants to get their hands on Hulu has to overcome.
Want to know more about Hulu?
Check out our complete Hulu streaming guide!
Sounds complicated? Well, it's not! And it's definitely no match for any Bleach fan! (I mean, we had to endure that Delusion Roars! episode in season 14, what was that even about?)
How to get Hulu outside of the United States and stream Bleach early?
It might seem that getting your hands on Hulu is impossible. But if we can do it, there's definitely no reason for a Bleach fan such as yourself to have to be the last in line for the series!
And we're not just saying that! Here's a guide that will let you start streaming the new Thousand-Yar Blood War series today – just in time for the new episode!
Here's what you have to do:
1. First of all, you are going to have to bypass Hulu's geographical restrictions. And for that, you are going to need a VPN that has the power to do so.
There aren't many that can unblock Hulu though and you probably don't want to gamble with all of those lesser free providers.
Fortunately, there's one VPN that made unblocking Hulu its mission in life. And that's ExpressVPN! Fast, reliable, extremely easy to use, and currently leading the VPN streaming game, this is the VPN you get if you like to get stuff done!
2. Next on the docket is finding a way to pay for the streaming platform that only accepts local, American payment methods. So if you live outside of the US, you might think you're out of luck.
But with friends like US Unlocked or Wise you don't have to be!
Virtual payment providers such as these were created to make American payments as easy as spending too much at your local manga store.
US Unlocked is great for occasional or subscription-based payments. And Wise is the solution for longer commitments that will never let you down.
Get a bank account anywhere with Wise!
3. Congrats! Now you have every piece of the puzzle. All that's left is:
a) Launch ExpressVPN and connect to a server in the United States.
b) Head over to Hulu and apply for an account.
c) Fill out all of the payment information using the credentials from your virtual payment provider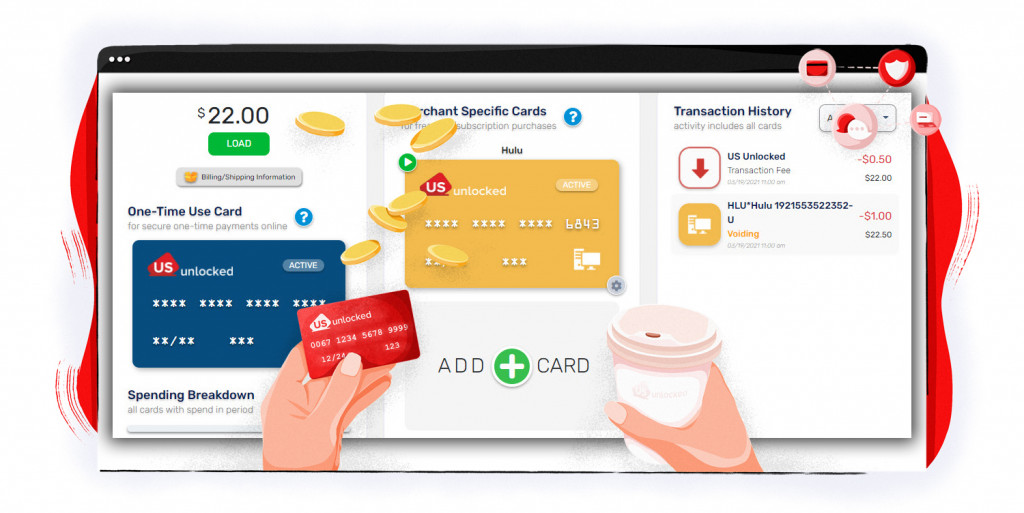 4. That's all there is to it!
"A warrior does not beg for his life"
Izuru Kira is definitely right. No, a true warrior goes and gets Hulu to stream Bleach: Thousand-Year Blood War before anyone else.
But seriously though. According to the latest buzz, the new and what might be the final installment of one of the most iconic manga/anime series is exactly what all the fans were waiting for. And it might even give the original a run for its money.
Don't believe it can be that good? Well, we guess you are going to have to find that out by yourselves. But the best part is: You now know how!