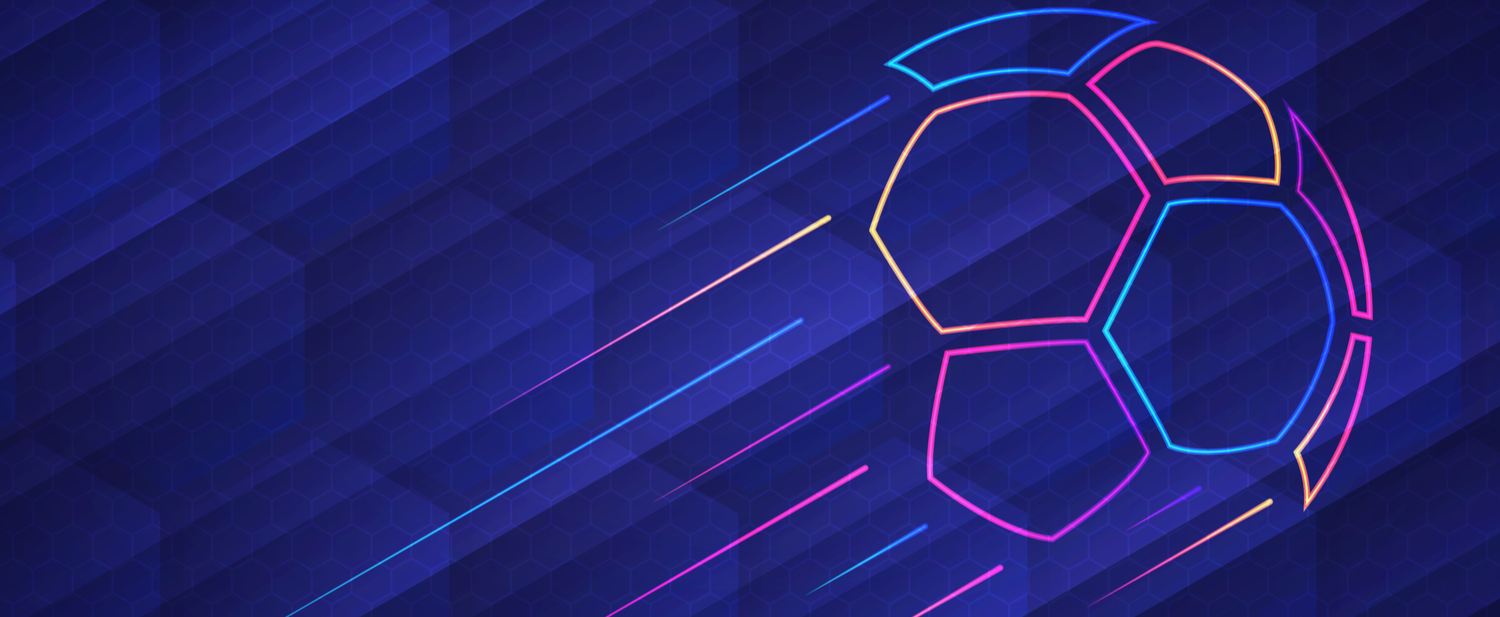 How to stream the 2021/2022 UEFA Champions League live and free
The stage is set for one of the eight clubs in Europe's most prestigious club football competition to get its hands on the highly coveted silverware. That's right! It's just about time for the 2021/2022 UEFA Champions League competition to get heated.
The first leg of the quarter-finals round delivered some of the greatest moments of the current campaign despite the pronounced absence of the competition's stars, Lionel Messi and Cristiano Ronaldo. The results all but confirm that all the following action will be something you can't afford to miss.
Before we get into how you can watch the rest of the quarter-final, semi-final, and final fixtures, we have to talk about everything going down with this season's UEFA Champions League!

Can't wait?
Get ExpressVPN and stream Champions League for free!
2022's Champions League highlights so far
Eight top-sides out of 80 that participated got into action this week, with Real Madrid, Manchester City, Valencia, and Liverpool emerging winners of their respective games. The latter traveled to Portugal to face Primeira Liga's most successful side, Benfica, returning home with a win and two-goal lead.
Holders Chelsea conceded three at home, putting only one behind the Los Blancos' net in what was undoubtedly the tie of the round.
Villareal put on a show beating Bayern München by a goal and keeping a clean sheet for the night. Premier League defending champions Manchester City needed every bit of effort to break down Atlético Madrid. The English side emerged victors, thanks to a hard-earned second-half goal.
The contests continue this coming week and each of the sides still has a chance to get their hands on the ultimate prize.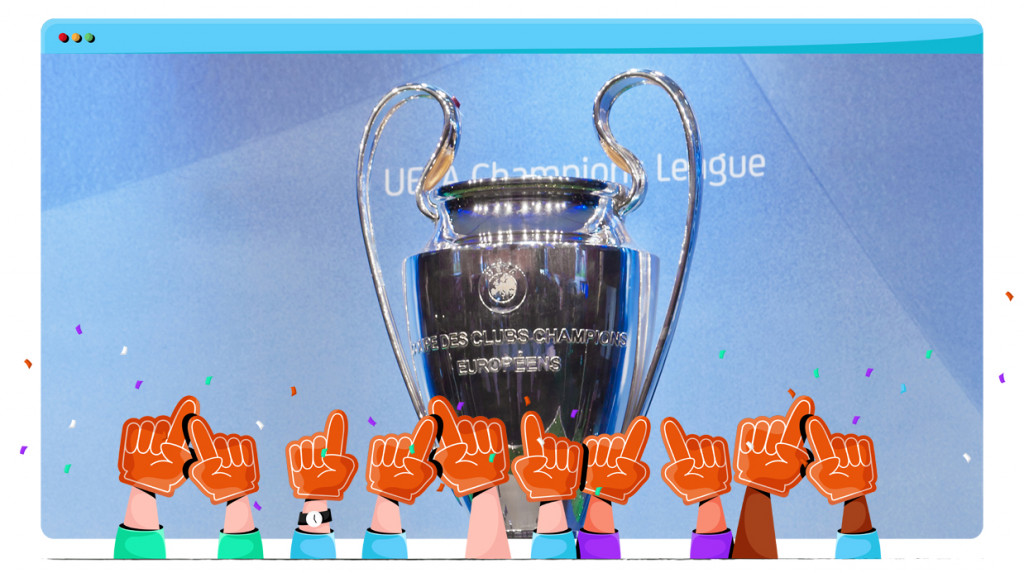 Speaking about the four upcoming deciders, we have prepared a guide on how you can catch them and all of the remaining games.

The road to Stade de France
The climax of the campaign promises to be one of the most exciting. Might even be ever! The path to the last stop is thrilling, to say the least.
The winner between Manchester City and Atlético Madrid will battle it out with either Chelsea or Real Madrid.
In the other match, whoever comes out top in the Villarreal vs. Bayern München clash will entertain one of Benfica or Liverpool, depending on the second leg outcome.
The season's curtains will go down on Saturday, May 28, in France's national 80,698-seat stadium where victors of the two latter ties will face each other.
Who will be broadcasting the event?
Fans in the UK can follow the action on BT Sport, holders of exclusive broadcast rights for the Champions League this season. Champions League football will be shown on BT Sport 1 and Ultimate, with users also having an option to stream the games on the BT Sport app.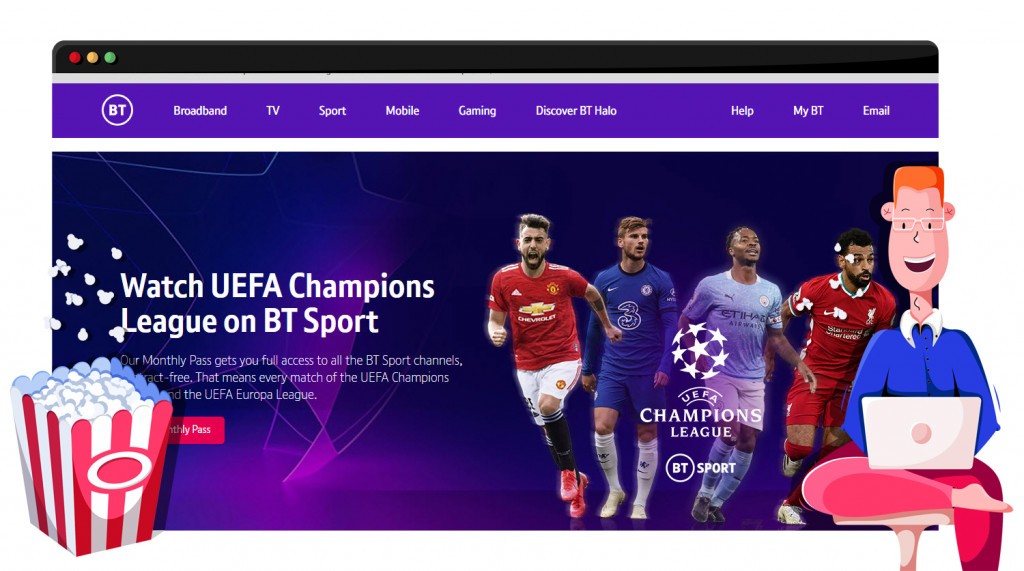 In the US, the broadcast rights belong to CBS and TUDN this year. There's another option in Paramount+ (CBS's own streaming platform), which has the UEFA champions league under its Sports section.
DAZN, showing every 21/22 Champions League remaining game live, is the go-to option for Canadians. It is, however, overpriced and recently scraped off its 30-day free trial to new subscribers.
Aussies, on the other hand, can watch the Champions League on Stan, which many hold in disfavor. For pluses, it has a free trial and also shows UEFA Europa League and Europa Conference League games.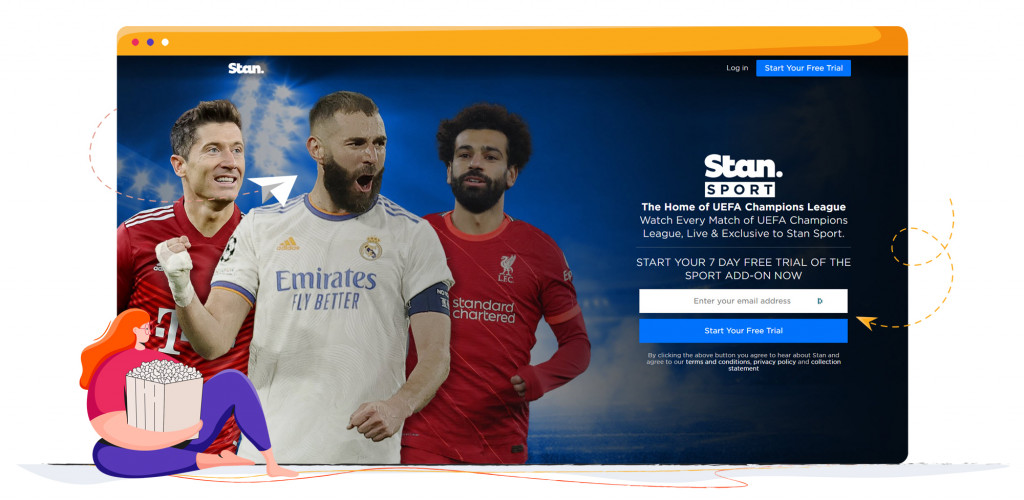 What we're trying to say here, is that every country has its own Champion streaming options. And most of them – extremely expensive…
Well, most of them, but not all of them ?
Is there a way to watch the 2022 UEFA Champions League live and free?
Football streams have a reputation of being among the most protected. In recent years, rights holders have intensified the clampdown of illegal streams on other platforms and streaming sites.
So it's virtually impossible to get your hands on any streaming options outside of your official provider. And that's hardly fair, since most of them choose which leg you are going to watch, so you never get the full UCL experience.
However, we can't say that you don't have options at all.
Some amazing places in the world still believe that sports should be for everyone to enjoy. And so they let their lucky audience watch all of the action both live and free (or almost free, which is the next best thing to regular old free). And that's… well that's just football heaven!
The best part is you don't even have to look for them because we have done so much research to bring you the options that won't disappoint. The only unideal thing is that they are all local, which means they are subject to regional restrictions.

Don't know what geoblocks are??
Check out how they affect you every single day!
This is the stumbling block you need to get over before you get to streaming. And we know just how you can go about it.
What do you need to stream the 2022 UEFA Champions League for free?
A VPN.
You need a VPN because that is your pass into joining in on the fun and streaming the games from whichever country you are in.

Still don't know what VPN's are?
Check out our complete guide to what VPNs are!
Now, there is no shortage of VPNs out there, but only a handful are up to the task of unblocking streams of this elite competition.
But testing VPNs is what we do. And as lovers of this sport, we've saved you the trouble to find the option that works. We have it right here! It's ExpressVPN:
It's the best VPN when it comes to streaming sports.
Backed by a very diverse server network in over 160 locations and a private DNS, there are no blocks online that it won't be able to break through.
ExpressVPN also allows you to watch football's finest talent play in the highest quality without buffering, thanks to its unparalleled speeds.
In case you run into problems when setting it up, the responsive and ready-to-help support team has your back.
Need some more convincing?
Check out why ExpressVPN is definitely worth it!
How can you watch UEFA Champions League live for free?
Now that you have the right tools, time to find out what you can use them for.
We bring to you the best UEFA Champions League streaming options available worldwide:
ServusTV
First, we head to Austria, represented in the competition by Red Bull Salzburg, who got knocked out by Bundesliga holders Bayern München. The Austrian streaming platform ServusTV, which is also showing half of the 2022 Formula 1 races, will be serving all of the games completely free.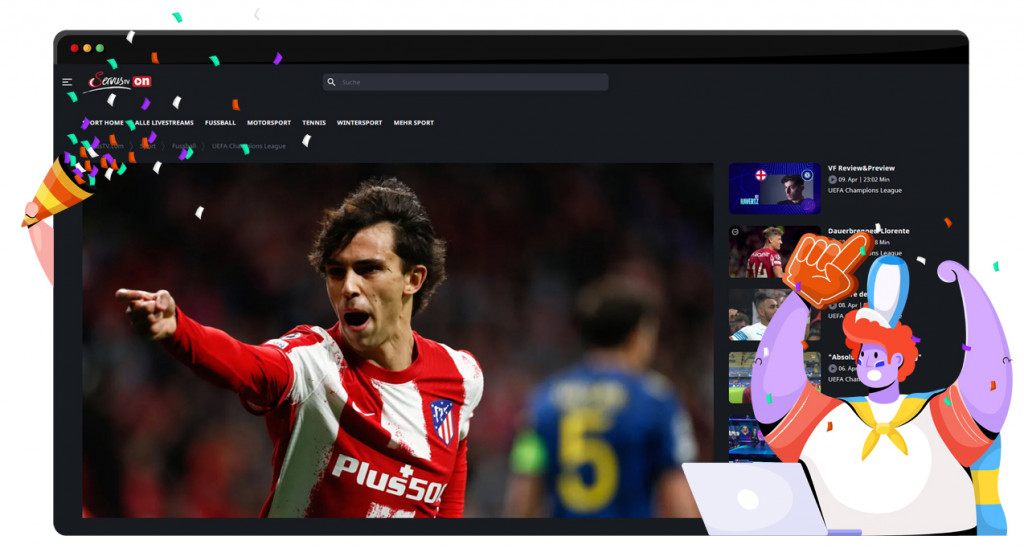 To watch on ServusTV:
Get ExpressVPN.
Connect to an Austrian server.
Head on over to ServusTV and enjoy!
Paramount+
Paramount+ is the platform we've mentioned before. It's also one of the best places for all your soccer-watching needs!

Paramount+ not available where you're at?
We know how you can solve that!
Though it is not a free option, it's hard not to rank it among the best. Paramount+ is easily the best choice for fans who want to tune in but reside outside the US.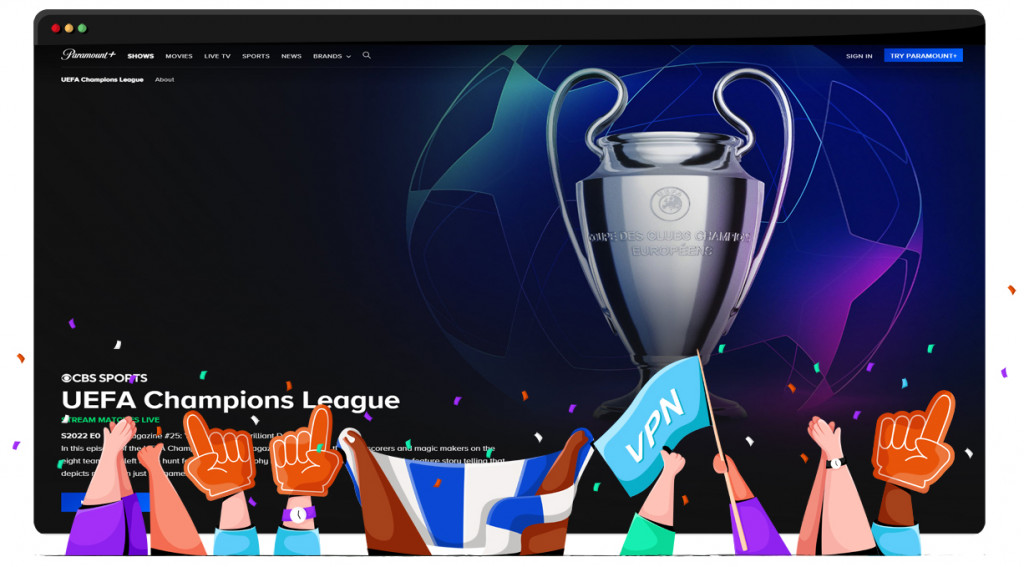 Being a premium service that only accepts US-issued bank cards, you have to solve the payment issue. So:
Get ExpressVPN, of course!
Connect to a server in the US.
Head on over to US Unlocked and apply for a virtual US bank card [can you believe the technology?]
Once you have both ready, go to Paramount+ and get yourself an account!
RTE2
Irish streaming platforms barely get love and are really as underappreciated as Angel Di Maria. Yet they are awesome, as is the Argentine.
So surprise-surprise, you can follow all of the games live and free on the Irish RTE2 channel that has a live streaming option!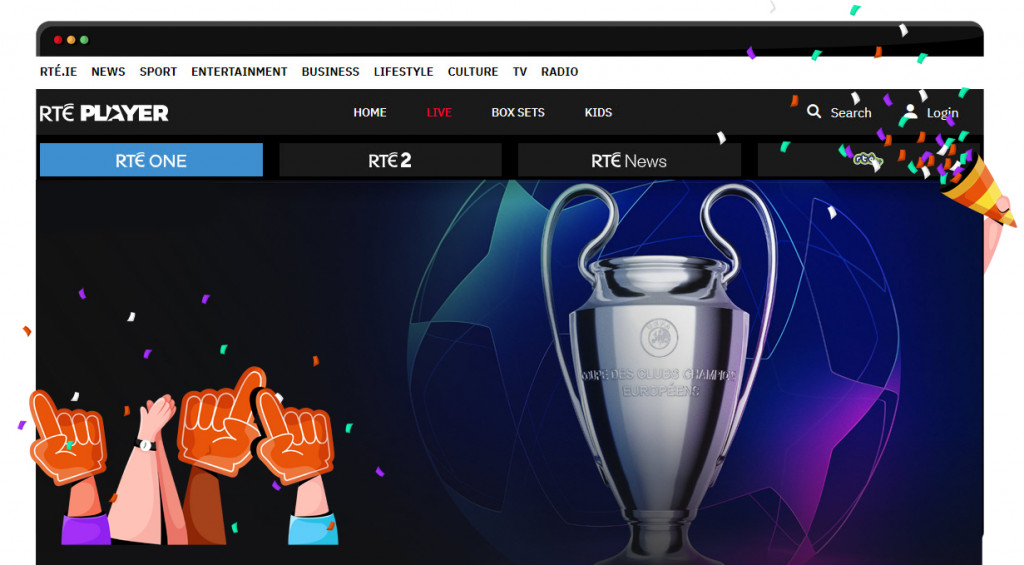 Here are the steps you need to follow:
Get ExpressVPN.
Connect to an Irish server.
Head on over to RTE and enjoy.
And if you missed all of it, you can re-watch the games on another free-to-watch Irish platform called Virgin Media Player!
The glorious UCL nights are back
We are down to the last Champions League has returned! England and Spain currently have a representation of three each, with Portugal and German sides filling up the other spots.
The stakes are, as usual, high, and regardless of whoever makes it to the last game, it will be an exciting deal.
To be part of the excitement, all you need is ExpressVPN. The rest of it is pretty much straightforward and should not be any problem. We recommend connecting to the platform you choose ahead of kick-off to avoid missing out on any minute of play!