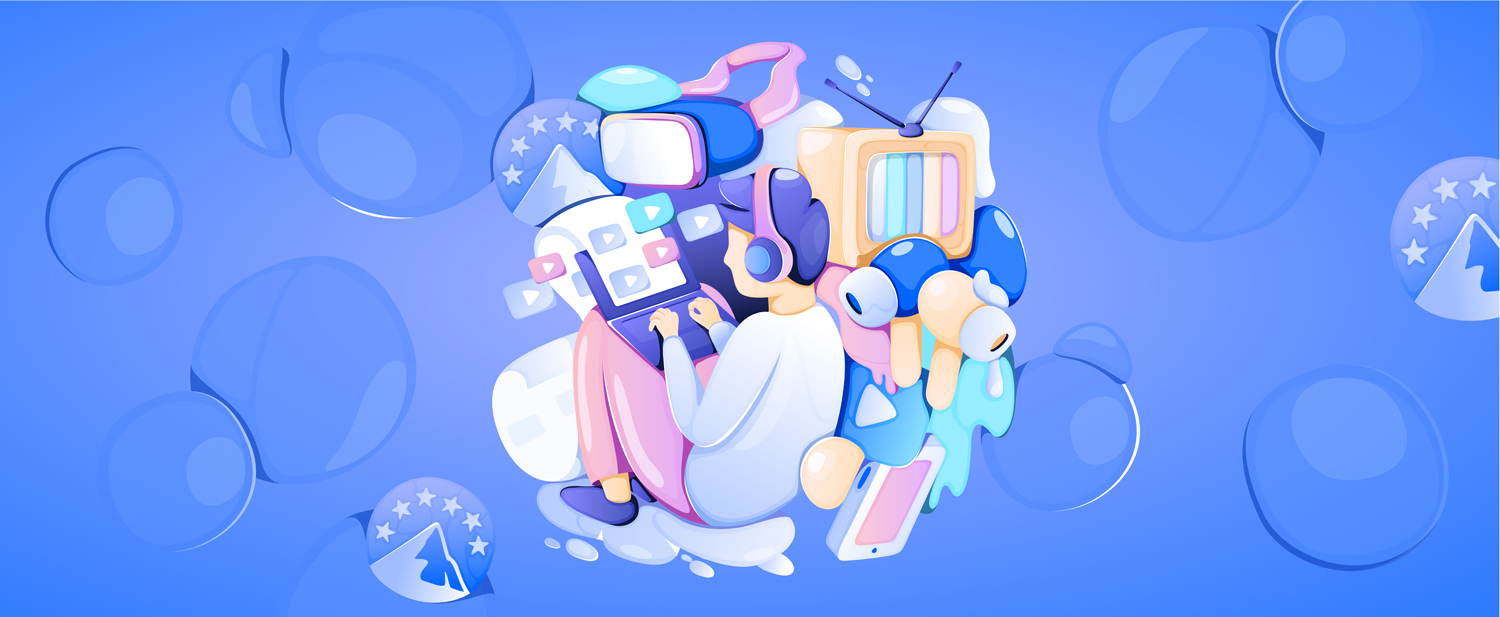 Streaming Paramount+ outside the US
When ViacomCBS announced that it is going to rebrand and roll out CBS All Access as Paramount+ in September last year most of us had mixed feelings, to say the least. Sure, Paramount is a massive brand and there were bound to be big things to come out of the new streaming service, but if it ain't broke – don't fix it. Also, we don't like change, OK?
And then there was the issue of existing accounts being transferred automatically to the new streaming platform, as well as some other changes, that got people angry. Anyway, it was winding up to be a real mess, it seemed.
Fast forward to March 2021. The completely reworked CBS All Access platform was launched as Paramount+ to numerous screeches of protest, and it turned out to be… good. It's actually very good! And definitely an improvement to everything the platform tried to be before.
A few more months later it was blatantly obvious: This is one of the better streaming platforms available today.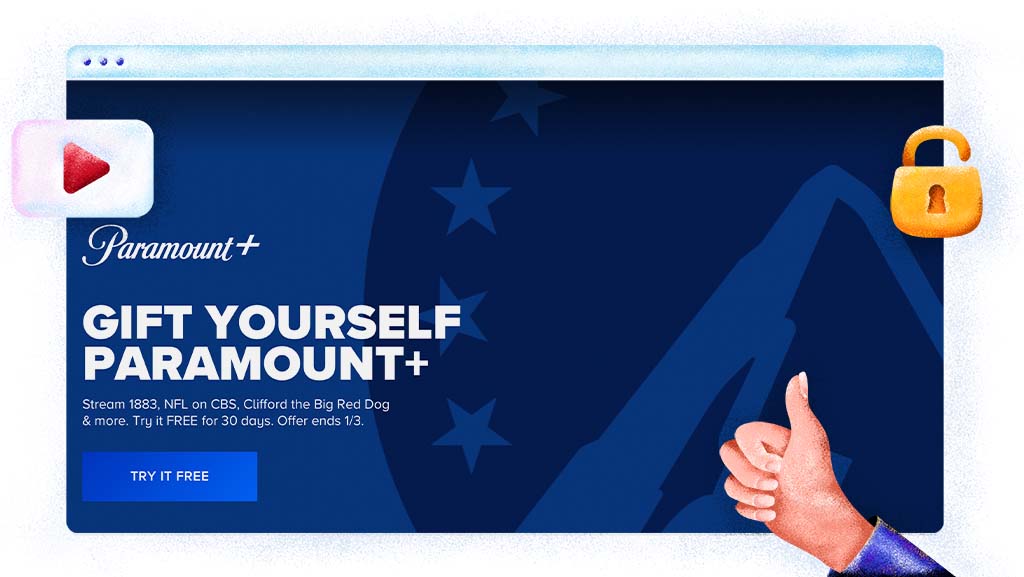 Paramount+ isn't trying to be the new Netflix, or compete with the likes of HBO Max, Hulu, Showtime, and all of the other streaming platforms that seem to be popping out like mushrooms. No. Paramount+ is in a league of its own. It knows what it is, it knows what it's not, and it's all the better for it.
So we're here to talk exactly that: What makes Paramount+ stand out? Why is it definitely worth the price of admission? But most importantly, how can you get your hands on the mountain-topped streaming service from your neck of the woods?

In one word: Pixie dust… and your best friend, NordVPN!
What's on Paramount+?
By now, you should know that we never bring you something that's not top-flight. But we're willing to cut you some slack if you never heard of Paramount+. The platform is very young. But trust us, once you get a taste of the awesomeness that is Paramount+, you will never be able to put it down.
Why? – Well, we're glad you theoretically asked, because we're itching to give you a needlessly in-depth answer.
Paramount+ is much more than just CBS and the Paramount Network rolled into one fresh streaming platform [Ha-Ha-Ha! As though that's not enough!]. It also managed to get some of TV's favorite and heaviest hitters. And those include but are not limited to the likes of Comedy Central, MTV, BET, and the Smithsonian Channel. It also has some of Nickelodeon's best programs, including the Loud House and the iCarly reboot.
You'd think that in this day and age all the good stuff would already be taken. But when you have the powerhouses that are CBS and Paramount joining forces as though they are the Power Rangers or something, you know they are rolling out a streaming service that is here to stay!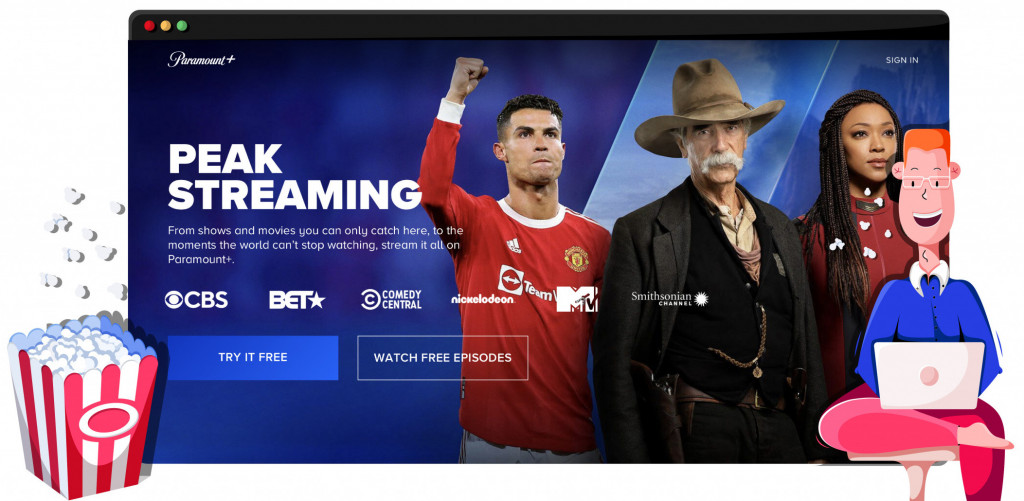 However, just talking about its awesomeness doesn't really do Paramount+ justice. So join us on a journey to the mountain top!
Paramount+ Originals
Right out of the gate, we're not going to be talking about the stuff Paramount+ managed to swipe from under the nose of other streaming services. We're coming down with an avalanche of originals!
And why shouldn't we? Paramount Pictures has been pumping out movies for literal decades. And not it finally has one place to dump all of that goody-goodness for your streaming pleasure.
But it didn't even stop there – the freshest streaming platform around started working on originals even before it was launched. So it came to the party strapped with tons of content you won't be able to get anywhere else.
We're talking: Star Trek Discovery, Guilty Party, Evil, Coyote, Tell Me a Story, The Harper House, Seal Team, Madonna Madame X, and Queenpins.
And it's not like Paramount+ is only catering to one demographic. It's also got some of the most awesome original content for the youngsters out there, which includes Paw Patrol, Rugrats, Kamp Koral, and The SpongeBob Movie.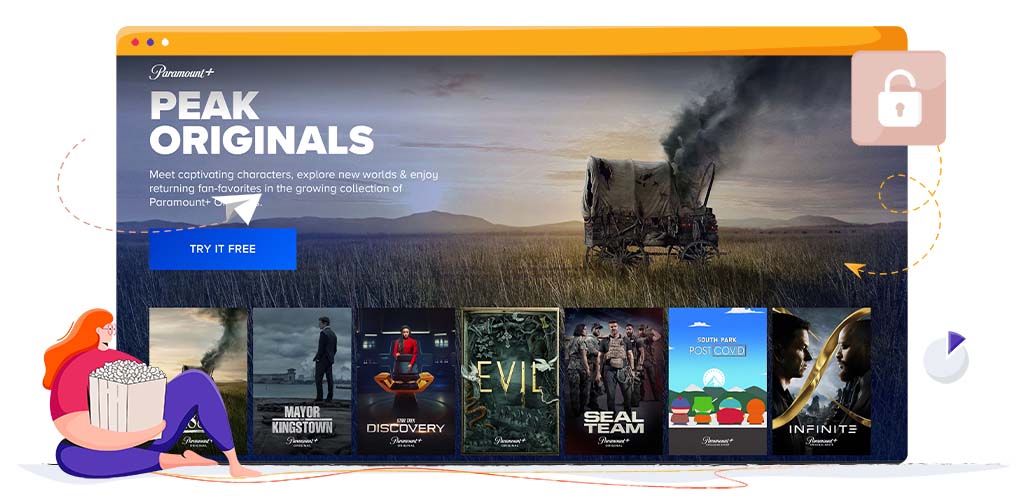 What we're trying to say is: If you can't find it on any other platform, it's definitely on Paramount+.
Movies
Don't be mistaken. The fact that Paramount+ doesn't fight other streaming platforms to snatch the hottest thing this week does not mean it doesn't have movies for days.
The Hollywood film studio Paramount Pictures [ever heard of it?] is, by itself, a behemoth of movie production and distribution. So its streaming service is feeling just fine where it is. It doesn't have to get involved with the ongoing turf war that the streaming platforms are constantly waging on each other. See, when Paramount+ needs movies, it makes them. That's how baller this streamer is.
So now that we're done hyping up Paramount+ as though we work for it [we wish], what exactly does the platform offer in terms of movies?
For starters, Paramount+ has exclusives – we are talking all of the movies produced by Paramount Pictures. We're talking A Quiet Place I & II, Mark Wahlberg's Infinite, and Next of Kin. And so, so, so much more the production house has amassed over the decades.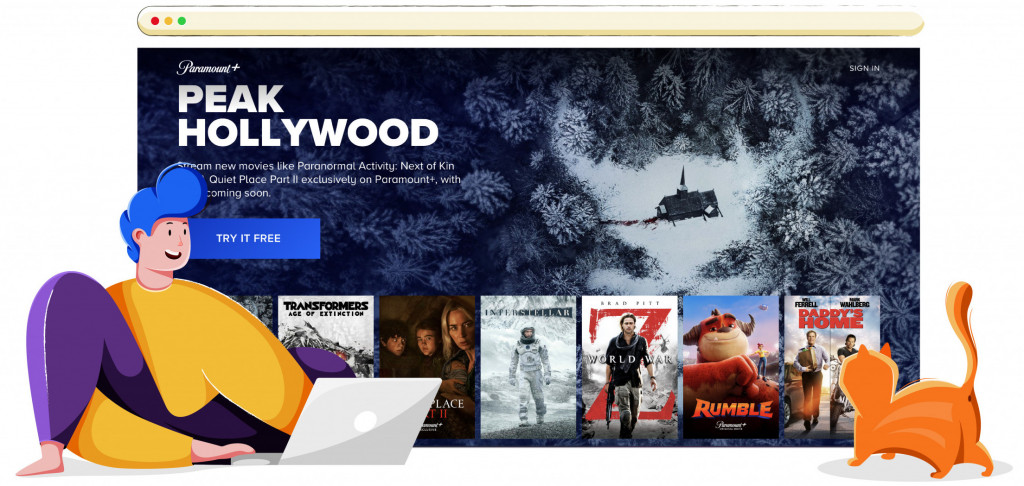 However, that's not to say Paramount+ doesn't venture outside of its comfort zone.
To spice it up, the platform also holds the rights to some of the best movies you have always wanted to see. That's Interstellar [and, honestly, we could end the list here], 22 Chaser, AEON Flux, Alice in Wonderland, Star Trek Beyond, Jack Reacher, Daddy's Home, Mean Girls, and so much more.
Paramount+ might be young. But when it comes to movies, it's definitely in it for the long haul.
Shows
You didn't think we were done, did you?
Originals, and movies, and original movies are cool and all, but the lifespan of any streaming service is fully determined by how long it can get you hooked on a show. That way you keep waiting for the new season and don't cancel your subscription.
And, well, Paramount+ has basically just started,  but it's already way ahead of the game with everything you need hooked and too invested to ever cancel your subscription.
Some of the best series and shows that Paramount+ has to offer right now are coming from CBS and MTV. Some of these include Are you the One?, Bull, Blue Bloods, Big Brother, Hot Cleveland,  Ru Paul's Drag Race, Neighborhood, Love Island, the Young & the Restless, NCIS, the Good Fight, and Star Trek Picard.
And that's petty much every flavor of shows you could ever want. Whether you are into reality shows, cop-shows, or Sci-Fi, Paramount+ has definitely got you covered.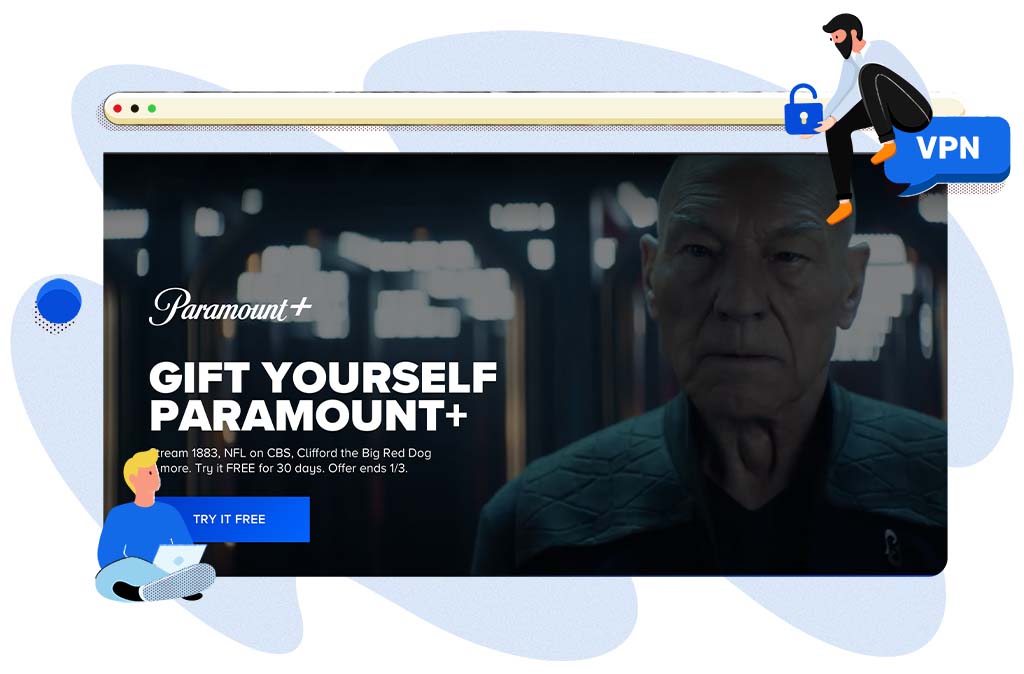 Keep in mind, that the streaming service is just starting to ramp up. So it's only up from here.
Sports
Finally, we made it to some of the best stuff Paramount+ has to offer!
So you might be wondering: What's on there that got us so excited? Why it's sports streams, of course!
Come on; we're talking Paramount+, not bloody Netflix that only does documentaries at best. We shouldn't have to say more, but how else would we let you know about the range of sports content on the platform?
First of all, we've got the NFL!
Since CBS is one of the broadcasting rights holders alongside NBC, ESPN, and Fox, Paramount+ is one of the best places to catch some of the most heart-pounding games. And it's also one of the very, very, very few places you can actually stream American football without having to align a satellite or something.
We could stop right there. But why would we?!
Paramount+ has also become the home to the very much glorious & prestigious UEFA Champions League. Hey, even Europeans don't have a place to stream one of the main tournaments in soccer! But Paramount+ does!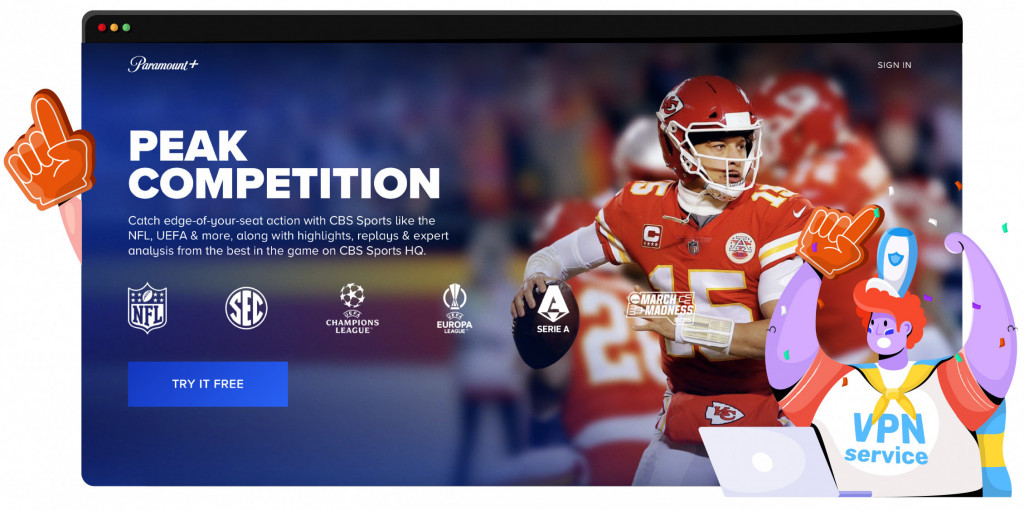 News
And, of course, we cannot forget the news. Because it might not be CBS All Access, but it's still got a bit of CBS left in it.
Paramount+ has all of those awesome News Shows like CBS Mornings, 60 Minutes, Red and Blue, Face the Nation, and The Takeout. And those are just fun to watch! But more importantly: How many streaming platforms are streaming the news? So kudos for trying something new, Paramount+!
There are also live local news broadcasts if you want to get region-specific headlines. Now that's what we call personalized service!
What more could you possibly need?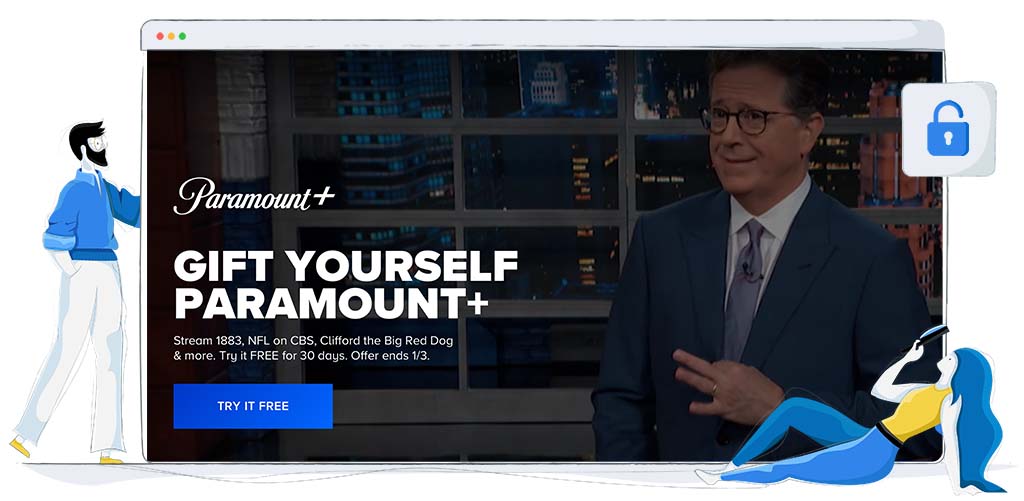 Where is Paramount+ available?
Paramount+ was first launched in the US, Latin America, and select Canada regions on March 4th, 2021.
Soon after its initial launch, the fresh new streaming service unveiled its plan on world domination and started expanding across the globe. It soon launched in the Australian and Nordic markets. And it's not about to stop there!
Lately, there have been reports that ViacomCBS intends to expand the reach of Paramount+ beyond the regions it is currently serving. In some countries, Paramount+ is looking to launch as the original-recipe independent mountain-topped platform. In others, such as Italy and a few other markets, it's going to become available under other, already existing streaming platforms (mainly Sky).
However, these are all but plans. And we all know that streaming platforms start talking about their plans to expand the day they launch. And then it takes them years to actually do something about it. Which is usually just more talking [looking at you, Hulu].
So while some are already enjoying the newest streaming platform [and, frankly, won't shut up about it] others still have a long way to go before they can get their hands on it.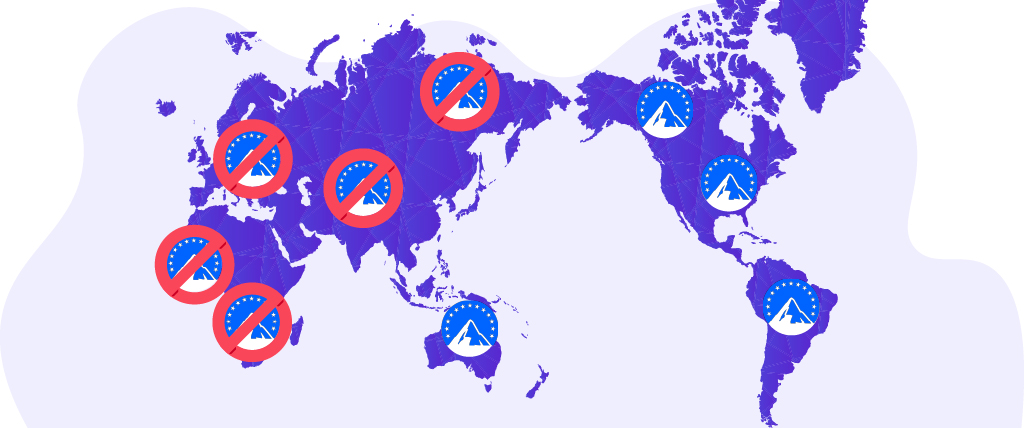 Is Paramount+ accessible outside the US?
Accessing Paramount+ from the US (or any other country the platform has been launched in) is pretty much a trip down a wet slide. It is a whole other thing trying to access the platform from the outside.
All of the content that Paramount+ has got to offer is geo-restricted. So you won't even get to see the homepage unless you have the right IP.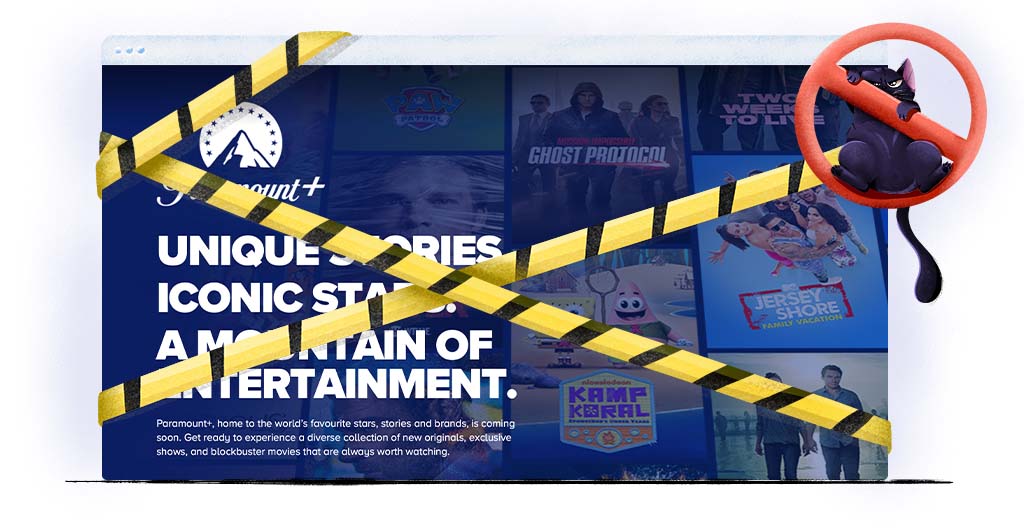 So does that mean that you are going to have to concede and patiently wait for the streaming platform to get off its comfy couch, and actually get to your neck of the woods?
To that, we say 'Nay!' For we know how you can access the streaming platform right now!
How can you watch Paramount+ outside of the US?
So you have finally taken that trip abroad or moved to a different country to study for your maters, and then you realize you haven't caught up with your favorite shows in a bit. Or, perhaps, you are missing the latest game. Or you're interested in checking out the local news. So you think you're gonna make yourself a batch of popcorn too massive to justify and tune in to the awesomeness that is Paramount+.
But as soon as you try, you're hit with the singular page, that will eloquently tell you that everything you long for will no longer be accessible.
And it can only get worse from there.
If you have not yet purchased the platform or, Lord help us all, if you reside outside of the US, you are going to have it that much worse! If that's the case, you get the added benefit of having to find ways to pay for the platform.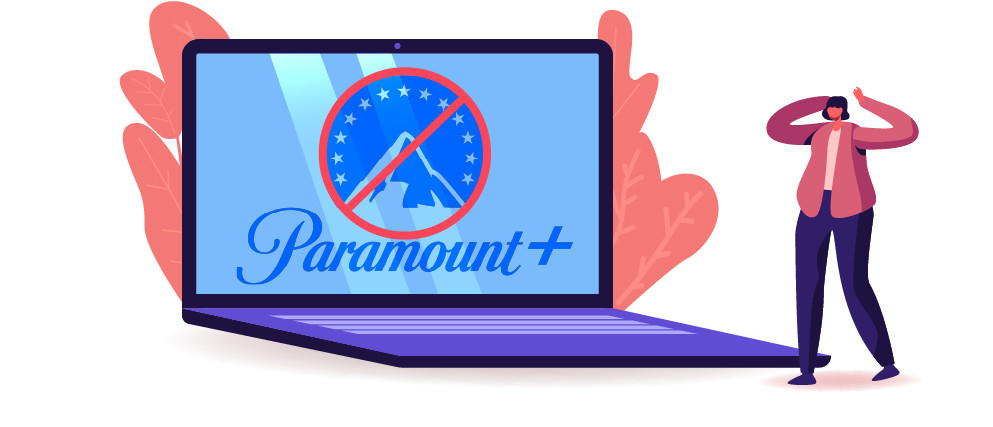 We share your frustrations. But like lawyers are hard-wired to find loopholes, we are here to help you beat the restrictions.
There are two immediate stumbling blocks on your way to the mountain top. And without overcoming those, you will never be able to reach the peak of content streaming:
You first need to find a way to bypass Paramount+' geo-restrictions. Otherwise, all you'll be seeing is the 'Blocked' page.
And then you still need to find a way to pay for the platform, since Paramount+ only accepts local payment methods. And we doubt you have one just lying around.
The right VPN: Your personal access to a mountain of exclusive content
If you know anything about the world wide web, you probably know, that if it's on there, you can access it. All you need are the right tools.
And in the case of Paramount+ (or any geo-blocked streaming service for that matter), there is but one tool you are going to need: A VPN!

Not sure if VPNs are all they're made out to be?
You'd be surprised at what a VPN can do for you!
However, streamings services are no pushovers either. And when you are dealing with a powerhouse such as Paramount+, you know they are doing everything in their power to keep those they don't want out. So you need a VPN that is able to keep up with any restrictions or blocks the streaming service will heave your way.

Looking for the best VPN for you?
Check out our list of the best VPN providers out there!
But don't worry, you won't have to go through all of them by your lonesome self. We've done all the testing for you, and we can say definitely, without a shadow a doubt, the single best VPN for unblocking Paramount+ wherever you are is NordVPN!
Want to know why? Well, here are but some of the reasons we recommend NordVPN above any other provider:
With nearly 2000 servers in the US alone and literally thousands of IP addresses, NordVPN will give you access to any US streaming service with ease.
NordVPN's signature Smart Play option is an absolutely exclusive feature that combines the best of Smart DNS and VPN technology. All of a singular purpose:

To unblock any streaming service you want!

When it comes to streaming, speed is key to keep you streaming with no interruptions. And NordVPN has got speed for days, enough for you to stream as much as you want and need.
This provider is packed with exclusive features designed to make streaming and streaming unblocking a breeze. You don't even know how easy it gets until you try NordVPN.
We've tested it, and it works!
And if all of this does not convince you, we've got one more Hail Mary for you.
NordVPN's and Paramount+'s logos kind of look the same. Coincides? – Yes, definitely. But maybe not? dot.dot.dot.
Now if that doesn't sell you, we don't know what will.

Can't get enough NordVPN knowledge?
Getting Paramount+ in outside the US
Bypassing the platform's geo-blocks is only step 1. Paramount+ takes the extra step to make sure only those who have the right of passage can access it. So it only accepts local payment methods to pay for all of its streaming goodness.
The service's basic plan costs $4.99/month, but there is an optional ad-free plan that will set you back $9.99/month. You can opt for the annual billing option (15% discount), especially if you're big on savings or don't want to be bothered again for a while.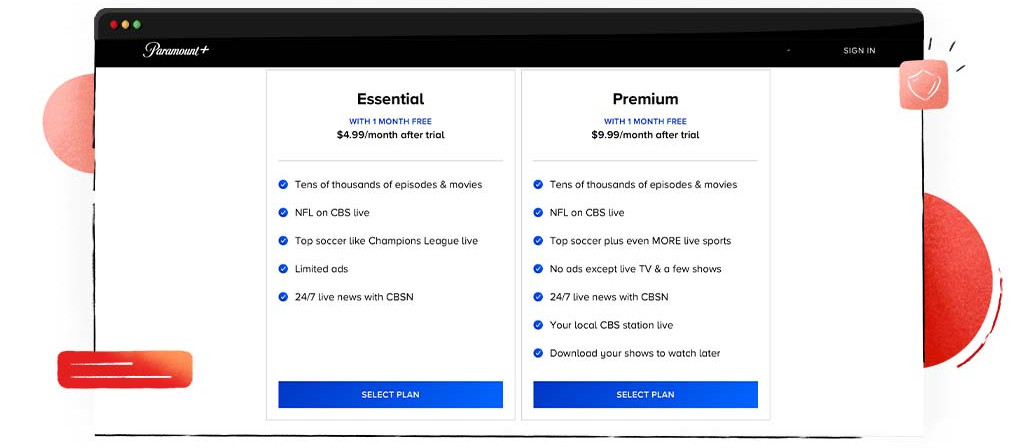 Not that you have the plan all picked out, here's a step-by-step on how to actually get yourself Paramount+ and not get lost along the way:
1. First of all, if you live, or are traveling outside the US, you are going to need NordVPN.
There is just no way around this! So go on ahead and get it, we'll wait.
2. If you're not from the Land of Liberty, you need to explore a different way to pay for the subscription.
The most convenient way to get one is by using Wise to get yourself a fully operational virtual American bank account. It works just like a regular one, but you don't even have to go to the bank to get one, and shop everything US all you want!
Subscribe to Paramount+ using Wise!
3. All that's left is connecting to a US server, heading on over to the Paramount+ websites, and subscribing to the streaming service. It does require you to input a postcode, but you can just grab any old random one from the Internet.
A mountain of content
Told ya! Just a few minutes of tinkering, and Paramount+ is all yours. Wherever you are, wherever you may be traveling.
Borders, oceans, and geoblocks will mean nothing to you when you have the power of both NordVPN and Wise by your side.
So what are you waiting for? Paramount+ is the one top that it's not lonely at!