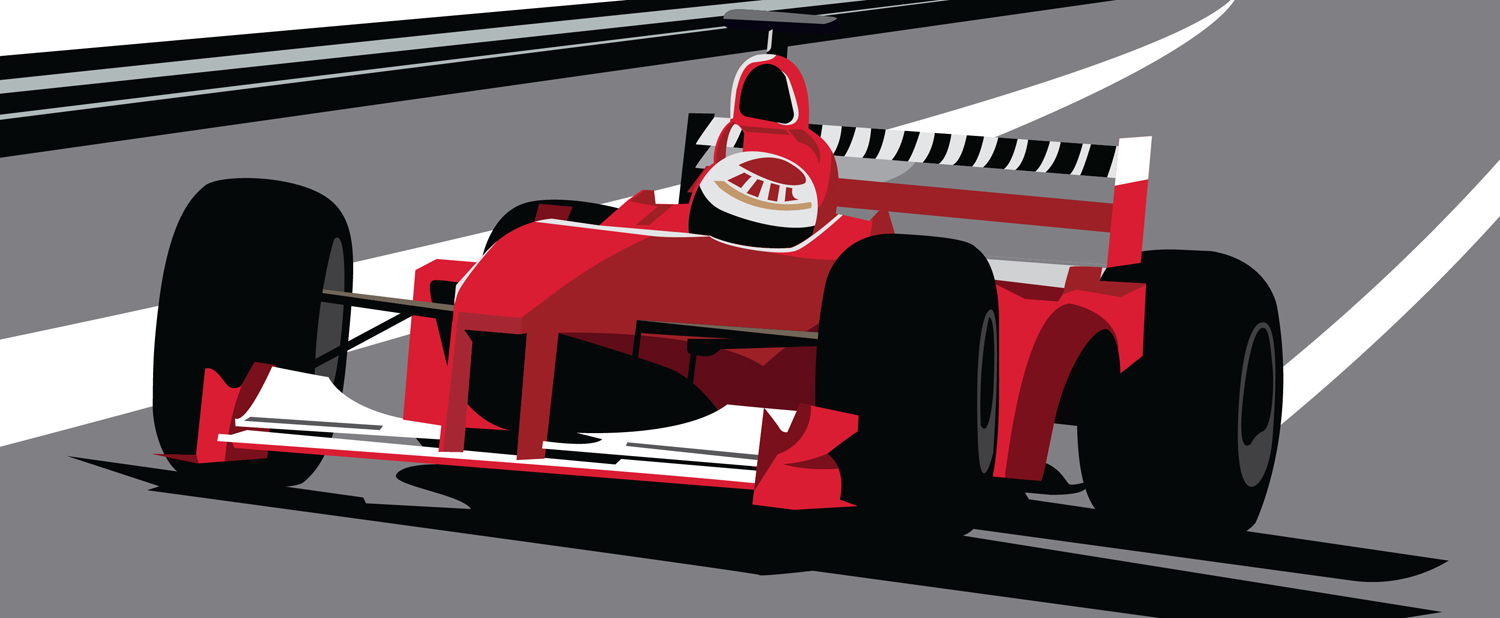 How to stream the 2022 F1 Singapore GP live and free?
Despite the winner of this year's Formula 1 Championship being clear as day, the races are still full of fierce competition, honorable duels on the tightest turns, and enough excitement to keep any fan satisfied. The Italian Grand Prix was the latest in this line-up of unleaded-racing-gasoline-fueled action. And after a few weeks of waiting, the next one is the 2022 Singapore GP.
Despite the fans being rightfully furious with the organizers of the Italian GP that have seemingly failed on every account, the race itself was a doozy… up until that last part. The Italian Grand Prix ending under the Safety Car stirred much controversy among divers, teams, professionals as well as fans. This is definitely not how anyone wanted the race to end.
Still, though, the race was packed with plenty of excitement to enjoy. Leclerc, who started off in the first position, pounced at the opportunity and had an incredibly strong showing to the delight of many. However, the safety car ending didn't let him take on Verstappen, so he had to settle for 2nd place. His partner, Carlos Sainz Jr. finished 3rd.
Mercedes had another strong race with Russel taking second place. Although Hamilton had to settle for 4th despite also having a strong showing.
But, of course, it's no surprise that the Italian GP was dominated by Dutchman Max Verstappen who finished first, making it his 5th consecutive GP win.
And now, after two long weekends of going Formula 1-less, it's finally time for the 2022 GP of Singapore. The only question is: How can you watch it?

Stream the Singapore GP live and free with ExpressVPN!
Can you stream the 2022 GP of Singapore live and free?
Depending on where you are in the world, you probably have options to watch the Singapore GP. And you're also probably not happy with them.
In most cases, a true Formula 1 fan has to either have an expensive cable subscription or take out a streaming service that you would otherwise not look in the direction of. Anyone who can get their hands on the Formula 1 rights is not letting them go.
For example, in the US you can only watch the races on ESPN. And in the UK you have to have Sky unless you're willing to settle for the highlights on ITV (which is admittedly free). Australia's only options are Kayo and Foxtel. And Canada has the most options of all, including TSN and RDS, but they aren't that much better than the others.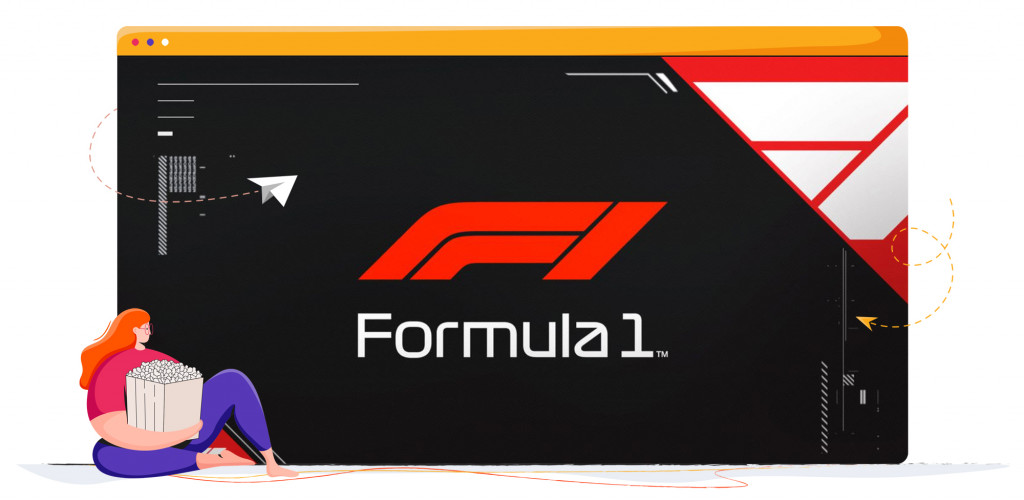 And then there's, of course, F1 TV. But if you have the money for that, you might as well attend the races live.
However, not every place in the world is this greedy when it comes to streaming sports. There are entire countries that are streaming every Formula 1 race this year entirely free!

Want to know what they are?
Check out our full guide to streaming Formula 1 in 2022!
But in what way does this benefit you? You're still stuck with the cable guy or a streaming subscription you'll forget to cancel. What now?
The only thing you need to stream the 2022 Singapore GP live and free
Streaming Formula 1 live and free sounds too good to be true, doesn't it? Well, it is a bit because you can't just tune in to any of those countries and stream along. All of these kinds of streams are country-specific and are locked behind a tough geoblock.
That is not to say that everything is lost, though. You can still access any of those streams, and watch the races in all of their live and free glory if you have the right tool. And the tool in question in this case is ExpressVPN!
Why ExpressVPN? Well, there are plenty of reasons for it to be the crowned king of Formula 1 streaming, but we will try to contain our excitement:
ExpressVPN was made for bypassing streaming restrictions and online blocks as much as it was for protecting your online safety and privacy.
This VPN provider can unblock streaming services all over the world, including the local ones, making sure that everyone can stream anything.
ExpressVPN has speedy servers all over the world, giving you easy access to wherever you need to be.
Nothing is more frustrating to a sports fan than a buffering stream in the middle of the action or poor video quality. ExpressVPN takes care of all of that by being the fastest VPN around!
Want more reasons to fall in love with ExpressVPN?
Check out our new and updated review!
Now. On to streaming!
How to stream the 2022 F1 Singapore GP live and for free?
We have found 3 ways you can enjoy the Grand Prix of Singapore both live and free. And that's enough for anyone and everyone to enjoy the racing streams in any way they prefer.
So, without further ado…
 ORF 1
It should come as no surprise that Austria is first on our list of free Formula 1 streaming. It's been the saving grace of F1 fans for years at this point. And the Singapore GP is no exception.
This time, it's ORF 1 where you can stream the Singaporean GP in all of its vroom-vroom glory.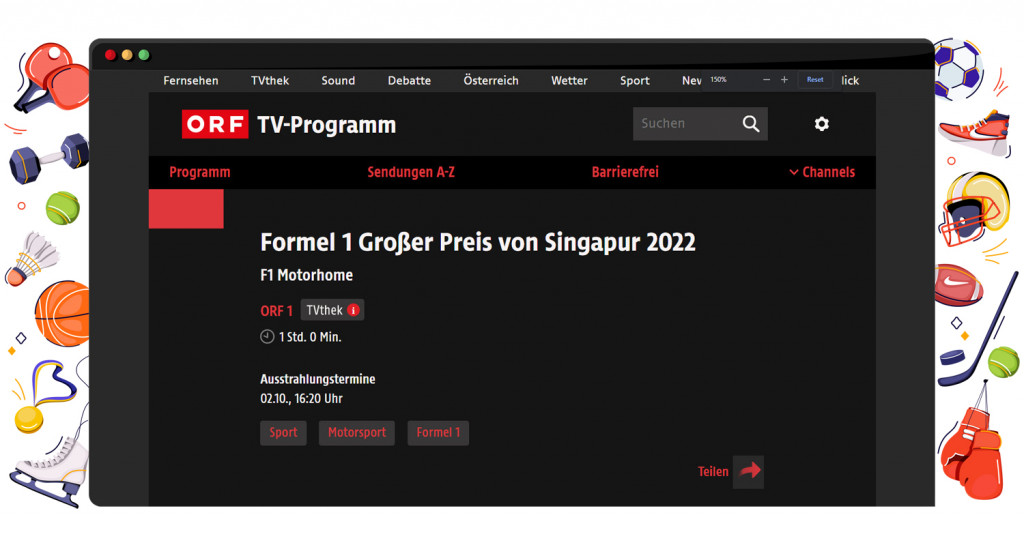 Accessing the stream is fairly easy, as long as you have the right tools. So here's what you do:
Subscribe to ExpressVPN, download, install, and launch the app.
Connect to the provider's server in Austria.
Head over to the ORF 1 online streaming website and enjoy the GP. No registrations, no nothing!
RTL Zwee
Much like Austria, Luxemburg is kind to its Formula 1 fans. And that's exactly why the entire country can stream the 2022 Formula 1 season both live and free. And this, of course, includes the GP of Singapore.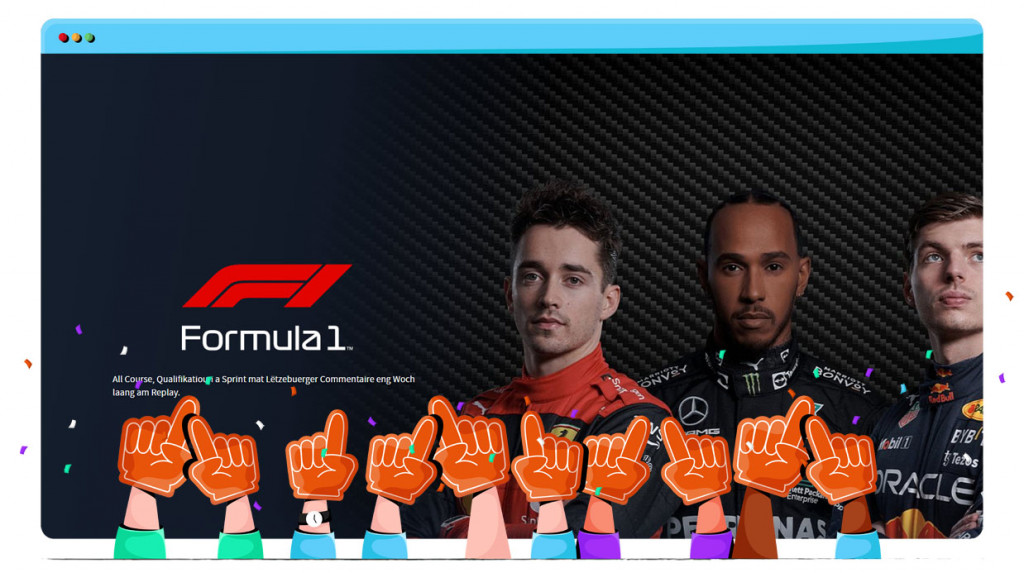 Accessing Luxemburg's streaming services is no easy task. It seems most VPN providers don't even know the country exists. But not ExpressVPN – it's got you covered no matter how tiny the streaming options get.
All you have to do is:
Take out an ExpressVPN subscription.
Launch the app and connect to the provider's servers in Luxemburg.
Head over to the local RTL Play streaming platform, navigate to the RTL Zwee online stream and enjoy!
RTBF
Keeping it in the Benelux area, our final Singapore GP streaming option is the Belgian channel RTBF which can be seen through its own streaming platform RTBF Auvio. So if you prefer your races to be narrated in the language of love, this is the absolute best place to be!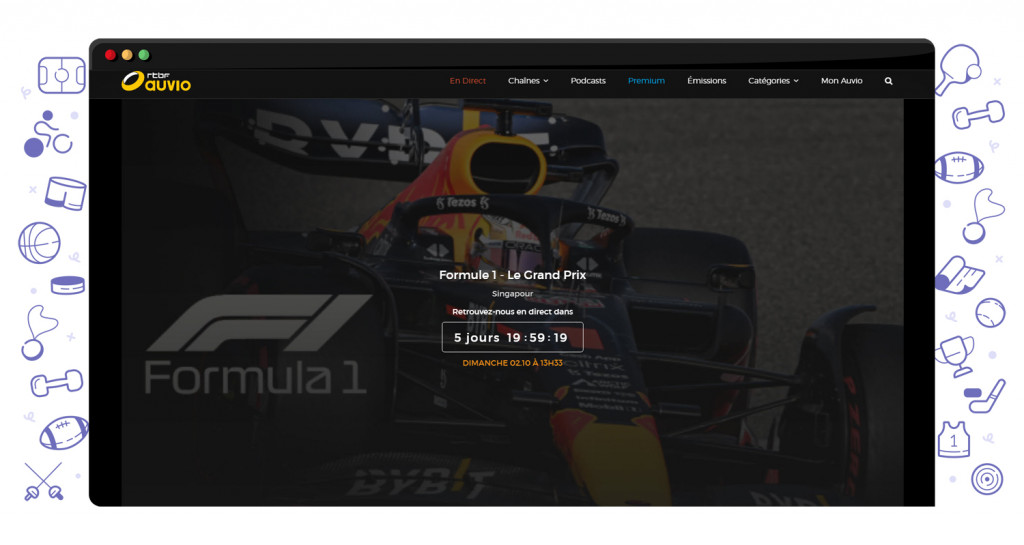 Cracking RTBF is a bit more difficult than all of the other options, but it's more than worth it thanks to the quality of the stream and stellar local commentary (if you know French, of course). All you need is ExpressVPN and out simple guide:
Subscribe to ExpresssVPN and install the app on your preferred device.
Next, connect to the provider's Belgian server.
Then head over to the RTBF Auvio online streaming platform and apply for a free account. The only hitch in the road is providing the platform with a local zip code, so here are a few to choose from: 7540, 4287, 5140, 1480, 9770, 9290. Alternatively, you can also google one.
Finish setting up the account and enjoy the race!
The race awaits!
With most of this year's season behind us, there is little doubt as to who's going to claim the trophy this time. Spoilers: It's Max Verstappen.
However, this doesn't mean the 2022 season of Formula 1 has lost its edge. Far from it! Any F1 fan will tell you that this year's season was one of the best Formula 1 seasons ever, full of exciting battles, amazing overtaking, and seat-of-your-pants driving action.
Don't believe Formula 1 has still got it? We guess you are going to have to tune in to the GP of Singapore and see for yourself. Luckily, you now know how to do that without spending a dime! 🏁