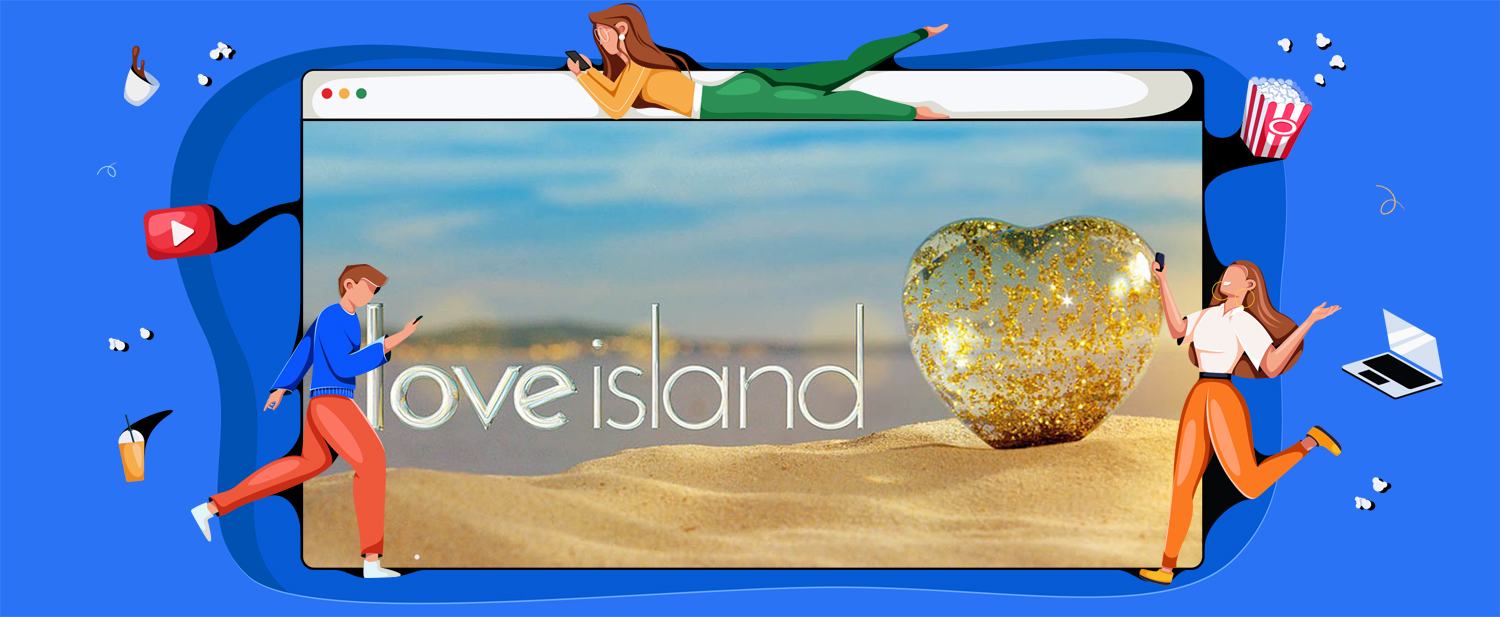 How to watch Love Island UK 2022 for free?
Has it been a year already? Yes, it's the season of puffy lips, oiled muscles, tons of intrigue, posh accents saying dirty things, and probably an occasional STD here and there… You guessed it: Love Island UK is back for its 8th season. Yum!
We're sure that, much like us, you can't wait to feast on this year's 'summer of love' coupled with Britain's hottest Barbies and Kens. But one thing you might not be privy to is that you can do that in more ways than one. And one of them just might be free!

Grab Surfshark and enjoy Love Island UK for free!
Who is broadcasting the 2022 British Love Island?
If you live in the United Kingdom, you already know where to find every summer's hottest show! The show was created, produced, and, as usual, can be found on ITV 2. Just as familiar as that old, way too comfortable hoodie, this is the source of your steamy nightly entertainment in the UK!
It's outside of the United Kingdom where things get tricky.
The US might have its own brand of Love Island, but it's the British show everyone is pining for! And it does eventually find its way on Hulu, but, for now, there is no season 8 to be found on the platform. And, let's face it, by the time it does find its way on the streaming service, the show's finale will have been spoiled by then.
Canada has the same problem. Except the place to stream the British show is Hay U. And… well, tell us if you have it.
But Australians have it worst than most since there is simply no way to stream Love Island in the country. Wait, the Brits do get Australia's Love Island, but not the other way around? Doesn't seem fair!
But what if we told you that you can actually stream Love Island 2022 here, now and it wouldn't even cost you a dime? Interested yet?!
So how can you watch UK's Live Island 2022 season for free?
There are few things that are better than the source. And in this case, the source wins by default because it's also the only place to stream the 2022 Love Island UK season!
You guessed it, just like last year, the best place to stream the newest Love Island season is Britain's own ITV HUB streaming platform. And you want to know the best part? It's completely free!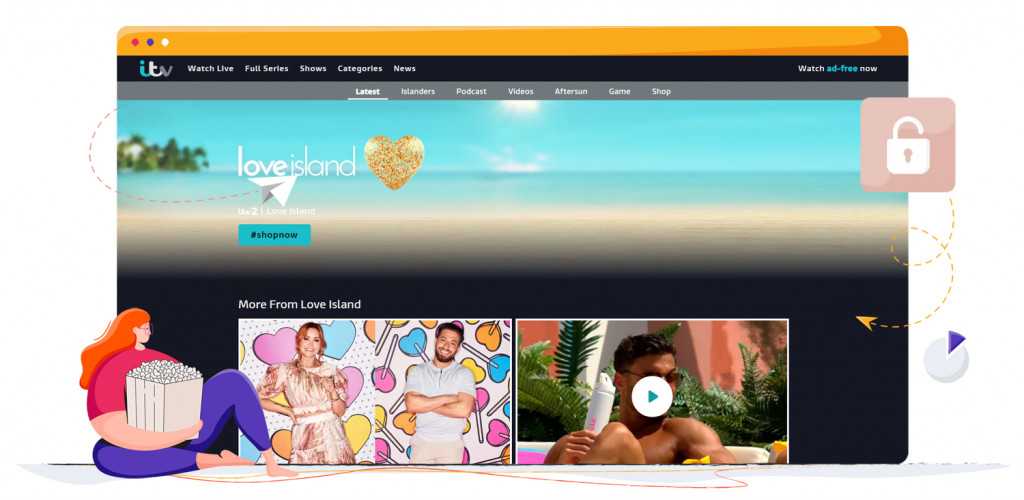 And it's not just the actual show (or, should we say, all of the shows since the platform has EVERY Love Island season?!), it has a massive collection of extra stuff, behind the scenes, and much more. Anything and everything to tie you over before the next episode rolls around.
But, as with all good things, it's a bit more complicated than just tuning in.
Much like the ITV HUB streaming platform itself, the show is only available in the UK. And this means dealing with everyone's favorite: geoblocking.
How can you watch the 2022 Love Island UK season right now for free?
It's all very simple when you get down to it. All you need to do is convince ITV HUB that you are in Britain, and it will open up to you in all of its glory. And the only way to do that is by using a VPN!
But while ITV might be hard to crack, you probably don't want your VPN to be more expensive than a Hulu subscription. So, we found a perfect solution for you: Surfshark!
It's fast, it's extremely reliable, it's one of the most affordable VPNs around, and it's made for streaming – what more could you even ask for?!
And here's everything you have to do to start enjoying the show right now:
First things first: Get Surfshark, sets it up, and connect to one of its great UK servers.
Now that you're virtually in the UK, head on over to the ITV HUB platform and start making a free account.
When creating your account you are going to have to provide the platform with a British postcode. But this is just a formality. Simply use the random British postcode generator and you're all set.
That's it! All you have to do now is sit back, relax, and enjoy the steamy beach-themed action as it unfolds without anything in your way!
Need a more in-depth guide?
We already have one!
'Oh dear'! Have a good time!
Love Island is not something you want to become high-brow and sophisticated. Love Island is perfect just the way it is with all of its creaminess, glee, and intrigue. And Love Island UK is probably the best Love Island there is!
Oh dear! And this time around, you don't even have to boot up Hulu. All you need is the perfect little Surfshark subscription, and you can stream all of the British Love Islanding you can handle!