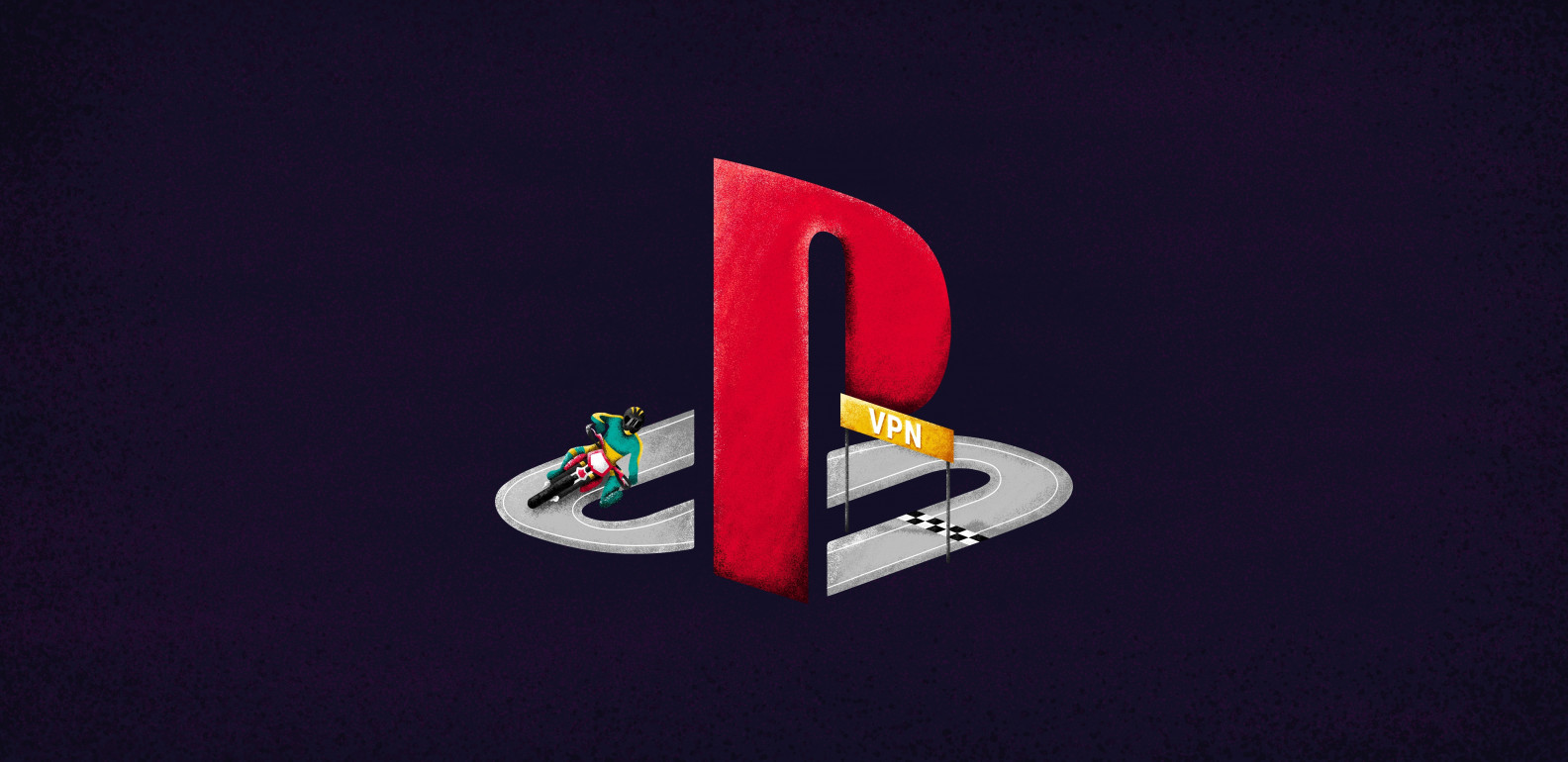 Best VPNs for Sony PlayStation
Sony PlayStation for gaming? Yes, please! Sony PlayStation for streaming Netflix, Hulu and Disney+? Wow, is it really possible?
Get your fingers ready, get your popcorn steady! Go, go, go!
Indeed, Sony PlayStation allows you to not only play a fantastic collection of exclusive games but also watch videos on various streaming platforms. But more possibilities invite more threats. So why do skilled PS4 and PS3 users turn to a VPN? And why should you do the same?
Why do you need a VPN for PlayStation?
Little do most know, but when you fire up your console for an innocent bloodbath with friends, you become subject to online threats as much as an average PC user.
Yup, consoles aren't safe from hackers, malware, spyware, viruses, and the like either. And it's not just about someone stealing your custom skins – hackers can use your PlayStation as a gateway to access all of your accounts and even banking information (or did you forget about the infamous data breach of 2011?).
To protect your online privacy, it is suggested to upgrade your PS4 with a VPN. Installing a VPN on your Playstation is crucial to keep your online information safe and private. And, as a bonus, all of the Internet traffic you send through your console will be encrypted. So you can finally focus on that perfect killstreak, rather than worry about whether someone's stealing your precious V-Bucks.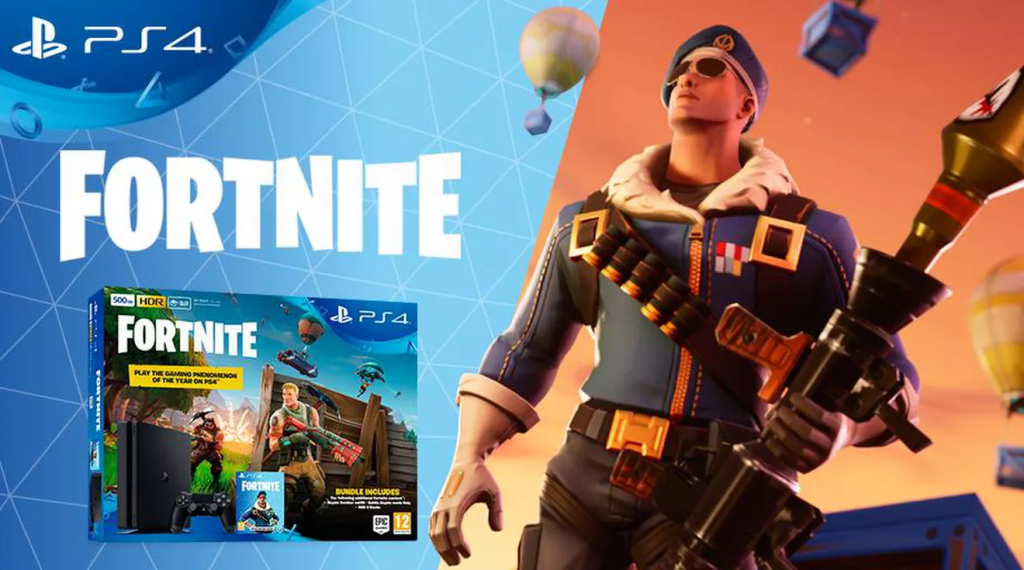 Some ISPs are guilty of limiting bandwidth for online gaming. Employing the use of a VPN would be a great workaround for this. But wait, doesn't it seem counterintuitive to route your traffic through an additional server to reduce ping time? Well, any truly good VPN provider has dedicated servers that are optimized for gaming. Switching to one of those can help you to substantially cut back on lag. It's also possible that a VPN will provide you with quicker server transitions.
Some games can be unavailable in certain regions because of numerous reasons: licensing agreement restrictions, censorship, local laws, you name it. Did you know, for example, that Battlefield 4 is not available in China, GTA is banned in Thailand, Mortal Kombat is prohibited in Brazil, and Germany has a whole list of censored games you'll get tired of reading halfway through?
It is also quite common for modern games to have local content and game additions only available in some countries. And let's not forget that it's become standard for games to have varying release dates not only in different countries but even in different states.
A VPN will help you bypass all of these restrictions and change your location at will. Simply connect to another country's server, and you're in.
Every hardcore gamer heard and probably had nightmares about DDoS-attacks that allow the opponent to kick you off the server to win the match. If you're a casual gamer, you're probably safe. However, this is becoming a reoccurring issue and a common dirty trick with tournament-type games.[/vc_column_text][/vc_column][/vc_row]
To protect yourself from all of these and many, many other gaming dangers, you should definitely use a reliable VPN. We're not even kidding – using a VPN on your gaming console has long since stopped being a luxury of the paranoid. Today it's an absolute necessity.
To make your decision easier, we've put together a Best VPNs for gaming list.
How to install a VPN on PlayStation?
There are three ways to make your console work with a VPN:
Set up a VPN on your Wi-Fi router
This is by far the easiest and most popular solution. You can buy one of those new fancy routers that have the VPN access built-in. But if you're not looking for new gear after spending all that money on a shiny new PlayStation, you can manually install a VPN on your Internet router. This, however, may pose an issue: most VPNs are only compatible with certain routers (usually those that support the OpenVPN protocol).  But don't be discouraged, we've got other options.
Make a VPN connection through your PC
Go to the official site of your VPN provider and download the application. Be sure to get the one that is compatible with your operating system: if you use Windows, get a VPN for Windows. After installing the VPN client, all that's left is to configure the app to your liking and plug the Ethernet cable from your PC to your PlayStation. Connect and play – it's as easy as that! Just be sure not to move around your PS too much, or you'll take the PC with it ?.
Configure a VPN via Mac
To get a VPN for PlayStation 4 working via Mac, you will need a VPN app for Mac and an Ethernet cable. The process is similar to the previous one, but the settings will be different. Make sure your computer is configured to a local network. Also, be sure to use a Test Connection to fine-tune the setup.
Best VPN providers for PS4 and PS3
To save you some time, we've chosen a few VPN providers that play [get it?] well with SonyPlaystation:
ExpressVPN is simply the best when it comes to high-speed gaming. The service is also known for its easy setup and extremely secure connection. ExpressVPN also encrypts all of your traffic, protects your data, and helps you dodge DDoS-attacks. With thousands of servers all over the world, ExpressVPN can offer a shorter server response time – all you have to do is choose a server that is closest to your network's host. And, of course, ExpressVPN allows you to easily unblock streaming services such as Netflix, Hulu, and Amazon Prime Video to watch on PlayStation.
CyberGhost is great when it comes to bypassing region restrictions. With CyberGhost up your virtual sleeve, you can easily access PS Stores in different countries and take advantage of their exclusive offers. This means you can sometimes buy games way cheaper or even before their official release in your country. You'll also finally be able to forget about lagging and be sure that you are well-protected from DDoS-attacks – CyberGhost's got you covered. And if you are looking for a VPN to increase gaming speed, CyberGhost just may be the perfect solution for it can dramatically decrease ping time.
Surfshark guarantees that your connection speed won't drop even while using the Smart DNS technology. With this, Surfshark protects you from hackers, while letting you play any of your favorite games without that nasty lag. With the help of Surfshark's Smart DNS feature, you can also get access to the US libraries of Netflix, Disney Plus, and Hulu and binge all of your favorite movies and series without any restrictions or limitations straight through your trusty PlayStation.
Your perfect VPN for PS awaits
Now you know everything about making your gaming addiction safer. Using a reliable VPN service will help you optimize bandwidth, increase connection speed, and encrypt your traffic. And just to be safe, a VPN will also provide you with protection against DDoS-attacks and hackers. Press "Start" and feel safe and confident when sailing the stormy seas of the gaming world.