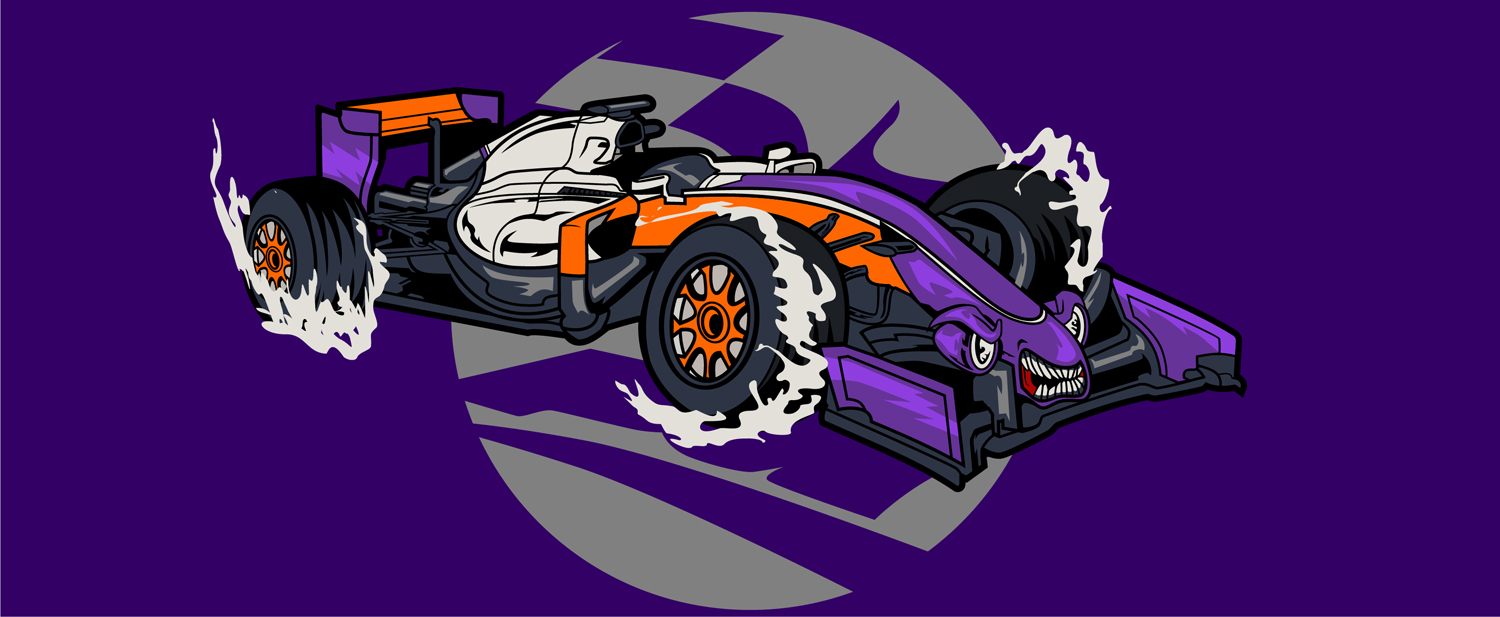 How to stream the 2022 F1 Japan GP live and free
Its absence was heartfelt by Formula 1 fans for two years. But the Singaporean GP is once again back in all of its 23-corner glory. And it seems every driver felt all of them this year. So after last week's race, we're going into the 2022 Japan GP as fueled with excitement as the Formula 1 cars!
The GP of Singapore was something else. Not something anyone was expecting to see. This was the race that ended Verstappen's seemingly unbeatable win streak. Even though it seemed to be business as usual for the Dutch rocket, a mathematical error by the Red Bull team made Verstappen abandon his final qualifying run. Starting from the middle of nowhere and enduring everything the track had to throw at him, Verstappen finished seventh. However, this ultimately does nothing to threaten his champion title this year.
That may have been it for Verstappen's momentum, but the Red Bull racing team is still going strong. Mainly thanks to Pérez carrying the torch and driving a nearly perfect, highly calculated race and finishing first.
Ferrari took second and third, with Leclerc driving impressively once again. However, his passionate driving couldn't take one Perez's cold calculative manner of racing.
McLaren took 4th and 5th making it their best showing this season, followed by Stroll from Austin Martin.
It was an ultimately disappointing showing for Mercedes. Hamilton started off strong, but after a string of mistakes, and some behind-the-scenes drama with his crew he could only place 9th. Russell finished 11th.
And Zhou had his second crash of the season.
And they say F1 has lost its edge after Verstappen clearly became too fast to touch. Singapore set the perfect stage for the Japan GP, and it's coming up!

Stream Formula 1 free with ExpressVPN!
Who will be broadcasting the 2022 F1 Japan GP?
You probably know the drill by now. Cable subscriptions, streaming services you don't want or need, but have to subscribe to in order to follow Formula 1, or even worse – TV with no online streaming options.
Depending on where you are, your Formula 1 experience might be held hostage by different services.
For example, in the US, the 2022 Formula 1 championship is broadcast exclusively by ESPN. And it's just that – no online streaming options at all, as Formula 1 is not part of the ESPN+ streaming package.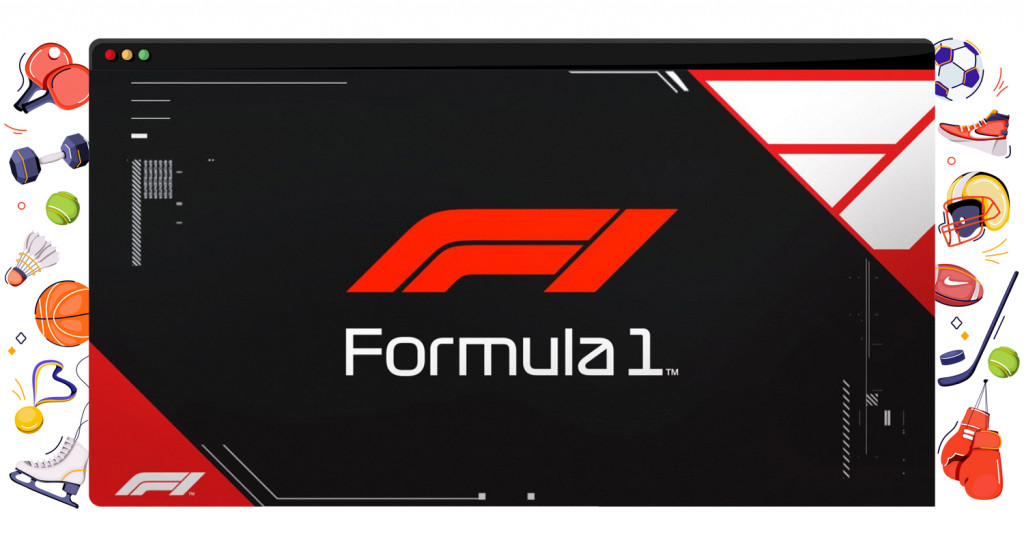 Great Britain fans might as well settle for the free highlights on ITV because otherwise, their only option is Sky.
The fans in Australia are going to have to settle for either Kayo or Foxtel. And Canada has a selection of watching options that don't really fare better than any of the rest, including RDS and RDS 2, TSN, and Noovo.
As for the rest of the Formula 1-loving world… well, that depends on the country. And there are as many streaming options, as there are countries. So it can get very complicated very fast.
With all that said, there's got to be a better way to stream the Japan GP, right? Well, there just might be a couple…

Check out our full guide to F1 streaming this year!
How to stream the 2022 Japan GP for free?
With so many streaming options, there are bound to be those that are better than the ones you have. And, lo and behold, there are several of them streaming the Japanese GP in all of its glory both live and free.
As good as that sounds, it might not be as smooth as an F1 track. Because when it comes to streaming – it never is!
Some streaming options might be free, however, they are free exclusively for the people in those counties. And the rest have to deal with some of the toughest geoblocks the streaming industry has to offer.

Don't think geoblocking is that bad?
Find out how they effect you in our complete guide!
But do you know what we say to geoblocks? – Use a VPN!
Which one? Well, when it comes to unblocking sports streams, there is but one VPN that can cut it – and that's ExpressVPN!
There are plenty of reasons why we currently consider ExpressVPN to be the best VPN provider there is, but we will try and contain our excitement and just stick to the main ones:
This is the VPN that's synonymous with streaming sports. So, of course, it has F1 streaming covered.
ExpressVPN has the most diverse server network out of any VPN provider. So wherever the stream may be, ExpressVPN will let you join it.
This is proven to be the fastest VPN around, and when it comes to sports nothing matters more than a smooth streaming experience.
Finally, ExpressVPN comes with great support and a 30-day money-back guarantee. So you're basically not risking anything – ExpressVPN will either solve all of your issues, or you will get your money back.
Want to know more about what makes ExpressVPN great
Check out our new, updated review!
Now, time to stream!
Three ways to stream the 2022 Japan GP live and free?
Ready to enjoy the Japan GP? We sure are! And we have found three ways to do it completely free and live!
So, here goes!
ServusTV
Austria is still every Formula 1 fan's best friend when it comes to streaming the races live. And this time around it's the famous ServusTV online streaming platform that will be broadcasting the Japan GP!
Completely free, mind you. The broadcaster is owned by Red Bull, after all!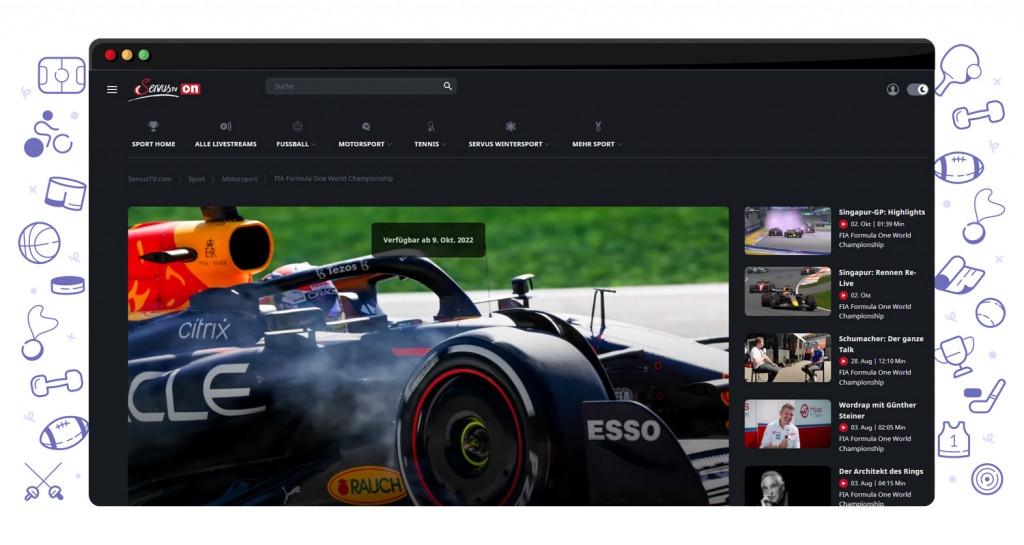 You don't have to do much in order to tune in. All you need is a killer VPN. But you already know the one you need to get. So:
Get ExpressVPN, because this is the way you get to enjoy the stream.
Launch the VPN and connect to one of the provider's Austrian servers.
Head over to ServusTV and enjoy the stream!
RTL Play
Austria isn't the only country in Europe that's making its Japan GP stream free for its residents. So is Luxemburg with its channel RTL Zwee, which, fortunately, is perfectly streamable through the RTL Play streaming platform!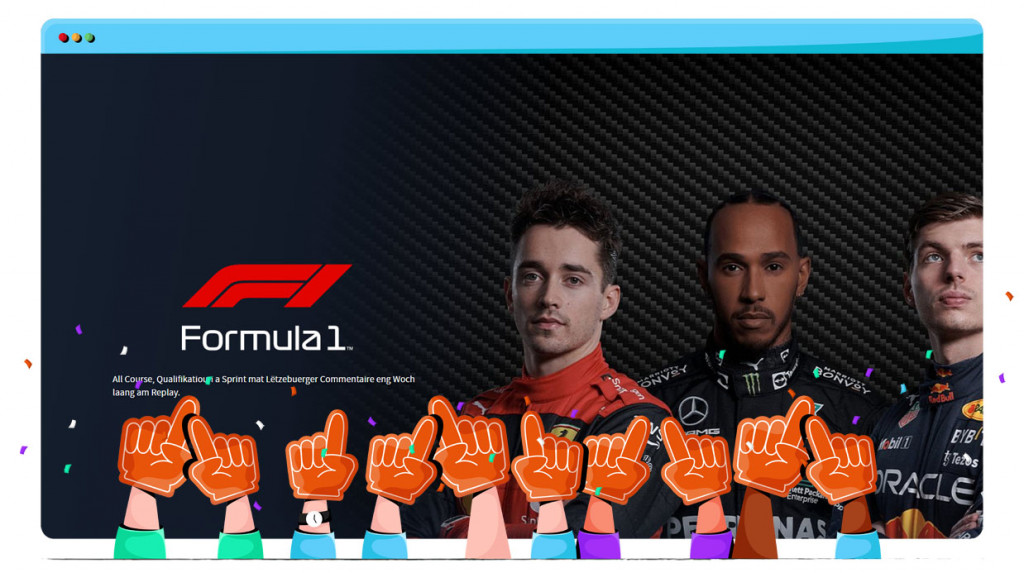 And the way you get to enjoy the stream is pretty much the same if you have all you need to have. Therefore:
Get ExpressVPN.
Install the app and connect to the provider's server in Luxemburg.
Head over to the RTL Play platform, navigate to the RTL Zwee stream and enjoy the race once the time comes.
RTBF
And finally, to round up our Formula 1 Eurotrip, there's Belgium and its RTBF platform which is also streaming the GP, as well as all of this year's Formula 1 season completely free!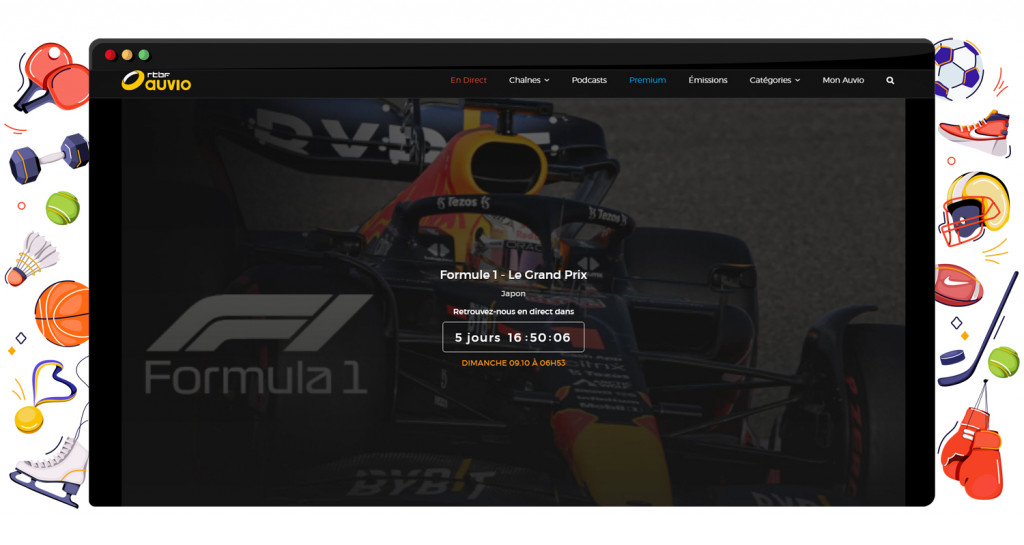 Getting your hands on this one is a bit tougher than the rest. But what that means is that it requires three extra minutes of tinkering. Don't worry though, we've got you every step of the way:
First, grab ExpressVPN.
Install the app and connect to one of the provider's Belgian servers.
Head over to the RTBF Auvio streaming platform and apply for an account. Without one, you won't be able to stream anything.
In order to create an account, you are going to have to provide a local Belgian postcode, so grab a few, so you don't have to look them up yourself: 6870, 5100, 4280, 3500, 9420, 6890
Stream! Stream it all!
Will this be it?
Even though his epic winning streak is broken, all Verstappen has to do is take 8 points more than Leclerc in the Suzuka race to become champion. And given how he was performing this season (as well as how Ferrari was performing) this is entirely possible.
So you know you can't afford to miss what could be this year's final Formula 1 race. And even if you don't have the seven quadrillion streaming options to watch this race, now you know how you can watch it live, free, and wherever you are!