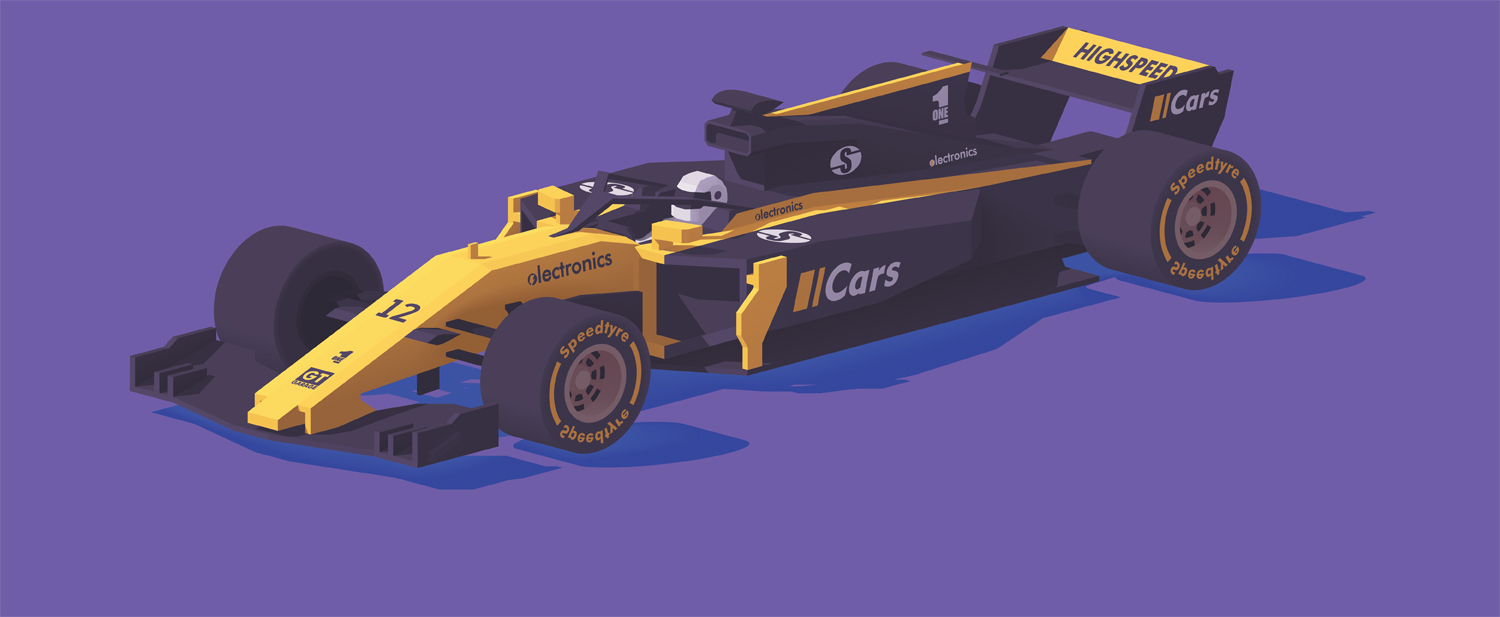 How to stream the F1 Monaco GP 2022 live and free
Did you catch the Barcelona F1 race last week? It was absolutely insane! And that sets a perfect stage for one of the most exciting, fan-favorite races of any Formula 1 season – the legendary Monaco GP!
The Spanish GP was full of unexpected excitement. It was a hard-fought victory for the Dutch driver Max Verstappen. It was also a race full of heartbreak. Sergio Pérez had to forfeit the lead to his Dutch teammate, and Ferrari's Charles Leclerc wasn't able to finish the race due to a critical car malfunction.
The talk of the town, though, is Mercedes. After an awful season opening that lasted for six races, the team might finally be pulling itself together. Hamilton clawed his way back to fifth place, with his teammate Russel confidently placing 3rd. This might be a sign of Mercedes finally ironing out the kinks in their cars and getting their heads back in the game. So everyone's favorite thing to do now is to speculate whether they can still be contenders for a prize this year, or if the entire 2022 Formula 1 season is just a stepping stone towards next year's domination for the Mercedes team.
All of this racing madness sets one heck of a stage for what may very well be the most anticipated race of any F1 season – the Monaco GP. It's on this Sunday, the 29th of May, and if there's one Formula 1 race you get to watch this year, it should definitely be this one.

You can't afford to miss the Monaco GP!
But you can afford ExpressVPN and stream the race for free!
Who is streaming the 2022 Monaco GP?
Well, this depends on who you ask. With Formula 1 becoming one of the hottest sports out there, everyone wants to get a piece of the streaming action.
The only way to watch the Monaco GP in the States is ESPN (or ESPN Deportes). So, basically, no online streaming.
The UK's only streaming option is locked behind a massive paywall of Sky. But if you miss the race, you can at least find some solace in watching the highlights on Channel 4 for free.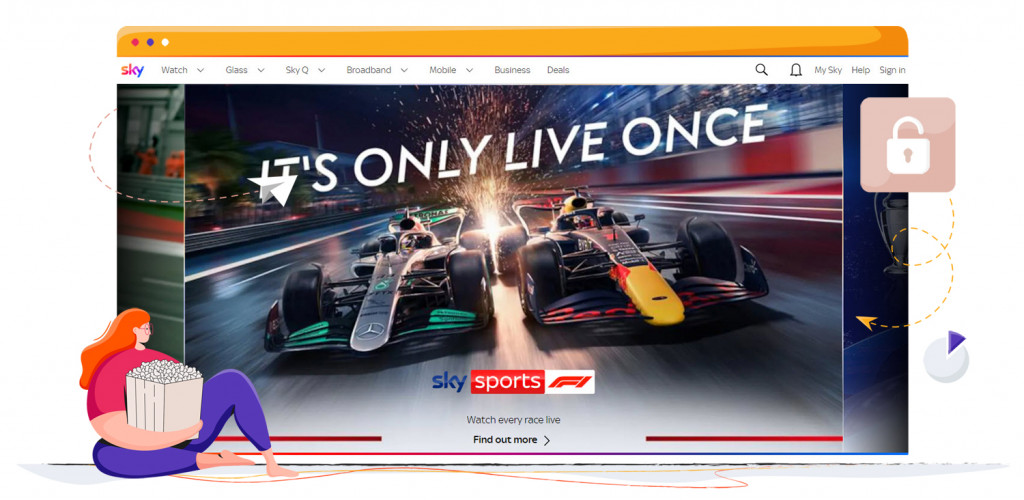 Australia has Kayo, and Canada has a bunch of cable broadcasting options, including TNS, RDS, RDS 2, and Noovo.
If you're not in the mood to figure out who's streaming what and where there's always F1 TV. But you can put a kid through college for what it charges.
---
Let's face it. Local options are rarely what you're looking for. It's either cable or it's way too expensive, even if you are one of those crazed Verstappen fans.
Lucky for you, not every place in the world is like that. And some of them even stream all of the races both live and free for every fan to see. That is every fan in that particular country. Through the use of the ever-annoying geoblocks, everyone who doesn't belong gets blocked out. Which just isn't fair!
Don't get too discouraged just yet though. With a little help from ExpressVPN, you can easily break through any online block.
Why ExpressVPN? Well, that one's easy:
It has the most diverse server network out of any VPN provider. So wherever the stream may be, you know ExpressVPN has a server around the corner.
Speed is everything when it comes to streaming sports. And, simply put, ExpressVPN is the fastest VPN around!
Sports streaming blocks are tough. ExpressVPN is the only one with a massive focus on bringing you any sports stream you want.
Want to know more?
Check out our updated ExpressVPN review!
The three ways you can stream the 2022 Monaco GP live and free
As usual, we have gone through the entire Internet and found 3 ways you can stream the most exciting race of any F1 season for free.
So. Let's get to it!
ORF 1
As usual, Austria is the place to be when it comes to streaming Formula 1, the Porsche Supercup, or MotoGP.
This year, the rights to live streaming the Monaco GP belong to a tiny local channel called ORF 1. And guess what? It's streaming all of the practices, qualifiers, and the Monaco GP race itself completely free!

The problem, as you may have guessed, is that the stream is only available in Austria. But this arbitrary restriction is no match for the likes of ExpressVPN.
Here's what you have to do:
Get ExpressVPN, of course.
Connect to its amazing Austrian server.
Head on over to the ORF 1 website.
Enjoy the Monaco GP!
RTL Zwee
What can we say, Europe has its Formula 1 streams figured out. And the next option on our list is a streaming platform called RTL Zwee from the little country of Luxemburg.
Now, Luxemburg might be small, but its love for Formula 1 is huge! This is why it is broadcasting the 2022 Monaco GP both live and free for all of its residents!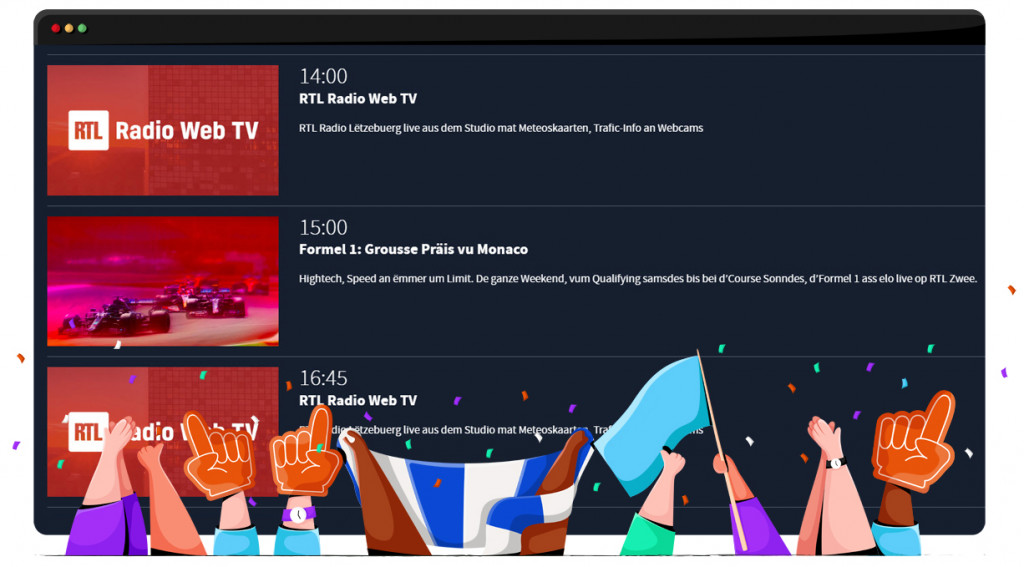 Want to be part of the streaming action? Well, your only option is ExpressVPN, since it's probably the only VPN with a streaming-optimized server in the country.
So here's what you do:
Get ExpressVPN!
Connect to a server in Luxemburg.
Head on over to the RTL Play free streaming platform and find the Formula 1 stream.
Don't forget the lager! What?! Got to represent!
RTBF
We're starting to think that any F1 fan should move to Europe. And if French is your language of choice, Belgium is the place to be!
The local streaming platform RTBF Auvio is streaming the entire Formula 1 season live and free in 2022. And the Monaco GP is no exception! The timer is ticking, so you know it's on!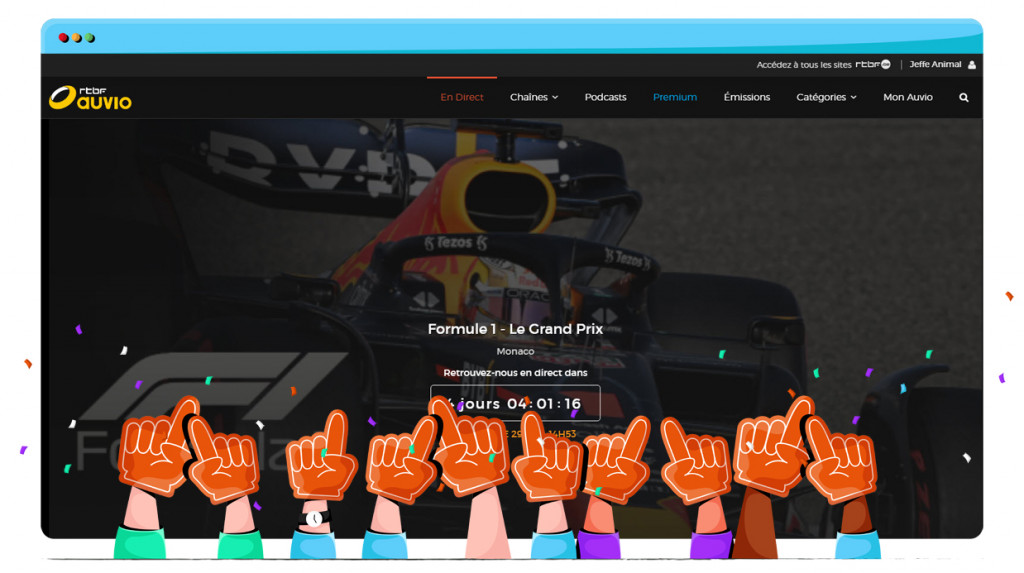 Getting to stream the races on this platform might not be as easy as the other ones, but with ExpressVPN and us by your side, it's no problem at all. Here's what you've got to do:
Say it with us now: Get ExpressVPN!
Connect to a server in Belgium.
Head on over to the RTBF Auvio streaming platform and make a free account. You are going to be asked for a Belgian postcode, but that's just a formality. An easily googleable formality.
Tune in and enjoy!
Monacooooooooooooo!
If everything until now has been any indication, the Monaco GP is winding up to be one of the highlights of the entire 2022 Formula 1 season. And we can't wait!
And now that you know how to follow the races live and free, nor should you! So come Sunday, grab yourself some pizza along with ExpressVPN, and start streaming!