How to stream the F1 United States GP 2022 live and free?
Well, this may very well be it for the suspense that comes with every Formula 1 season. Even though there was a lot of confusion around the Japan GP scores, dutchman Verstappen did manage to reclaim his F1 World Champion title for the second consecutive time. Who could have seen this coming? Despite this, there is a lot of F1 still left. And no true fan can miss out on the US GP 2022!
The GP of Japan might not have been the most exciting race of the 2022 season, but it was still full of memorable moments. Most importantly, there's a Japanese GP for the first time since 2019. And it's as intense as the fans remember it!
FIA is under a lot of scrutinies due to its complicated rules, last-lap incidents, and general misinformation. This resulted in drivers still racing despite the race being basically over, and Verstappen finding out that he is the world champion during an interview, which isn't good, is it?
The heartbreak of the race is Leclerc (which is something that can be said about the entire season). After a few costly mistakes and a last-minute penalty, Leclerc dropped from second to third place, giving it to Verstappen's teammate Pérez. This season has been one of both hope and disappointment for Ferrari, even though some fans still agree that Leclerc will win the champion's title one day.
So… we have a crowned champion, but does that mean the season is over? Not yet! It still packs more excitement in store for the fans of the sport. And as any true F1 fan will tell you: It's not about the winners, it's about the art of racing.
The US GP is up next with one of the most exciting race tracks in Austin. And we are dying to watch it!

Stream the US GP live and free with ExpressVPN!
Why is the 2022 US GP worth a watch and where can you watch it?
The 2022 F1 champion and podium might be clear by now, but that definitely doesn't mean there's no more fun to be had with the races this year. And the Austin 'Circuit of the Americas' is the perfect race track to keep the excitement going.
The Austin race track is the perfect combination of fast corners, slow sections, and long straights to keep the race as exciting as it gets.
Plus, it's great to see what the drivers can do now that they don't have to deal with the pressure of placing.
---
So you don't want to miss the US GP – that much is clear. However, your streaming options are just as clear as this year's F1 winners.
In the US, the Austing Grand Prix will be broadcast on ESPN for anyone to watch. That is a great option, but it does require you to have cable, otherwise, you are out of luck.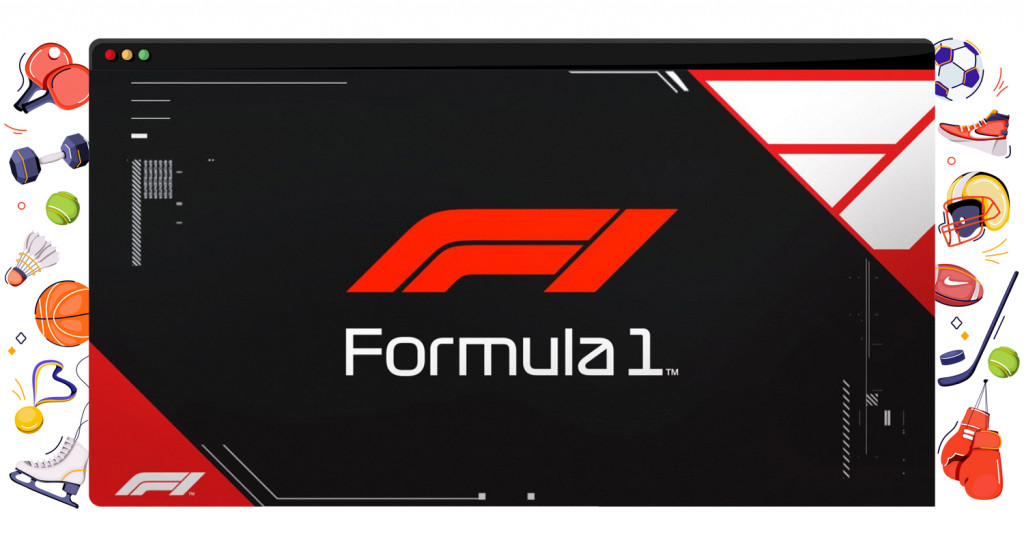 The rest of the world doesn't fare much better either, though.
Australia can only watch the race on Kayo Sport and Foxtel. The UK is stuck with Sky Sport (although the Brits can settle for free race highlights and recaps on ITV). And Canada has its choice of RDS, TSN, or Noovo.
The rest of the world is at the mercy of whoever snatched up the streaming rights. Be it BeIN, Viaplay, DAZN, Now, Sky – there's bound to be a local streaming option you don't like that holds the Formula 1 rights.
But what if you don't need to put up with any of them? What if you could stream the US GP both live and free wherever you are?
How can you watch the US GP 2022 live and free?
Believe it or not, not every place is like that. Not every country has a streaming platform that snatches up Formula 1 rights every year and blocks it behind a massive paywall and poor quality. There are still places that believe F1 racing should be for everyone to enjoy and make them free to watch… for the locals, that is.
But what if you could join them?
After all, you don't have to move countries, apply for a citizenship, get a passport and then watch the GP before moving back. All you have to do is alter your virtual location and – BAM! – you are there, streaming the US GP as though you were local!
Obviously, it's not as easy as flicking a switch or turning on a stream. But there is one thing that can make it just as easy. The ultimate tool for bypassing geoblocks and opening up sports streaming services like pickle jars – ExpressVPN!
What makes this VPN superior to any other options to watch Formula 1 races for free?! Well:
This is the single best VPN provider for unblocking streaming services wherever they might be.
Not only that, ExpressVPN excels at providing you with instant access to sports streams and sports streaming platforms.
It's fast. So fast, in fact, it might even give Verstappen a run for his money. And connection speed is all that matters when it comes to streaming sports.
Thanks to a huge variety of servers all over the world, ExpressVPN can unblock anything anywhere.
ExpressVPN comes with great support, great quality, and a confident money-back guarantee. So you know you are not going to get ripped off!
Want to know more?
Find out more in our complete ExpresssVPN review!
Every way you can stream the 2022 F1 US Grand Prix live and for free
If you've been around the Formula 1 free streaming block before, these names will probably sound familiar. If not – prepare your body, because this is everything you will ever need to stream any F1 race live and for free!
Let's go!
ORF
If you are into Formula 1, there are two names that you should memorize. And, no, those are not just 'Max' and 'Verstappen'.
Austrian broadcasters ORF 1 and ServusTV share the rights to streaming F1 races every year, alternating between every race. And this time it's ORF's time to broadcast the US GP in all of its glory!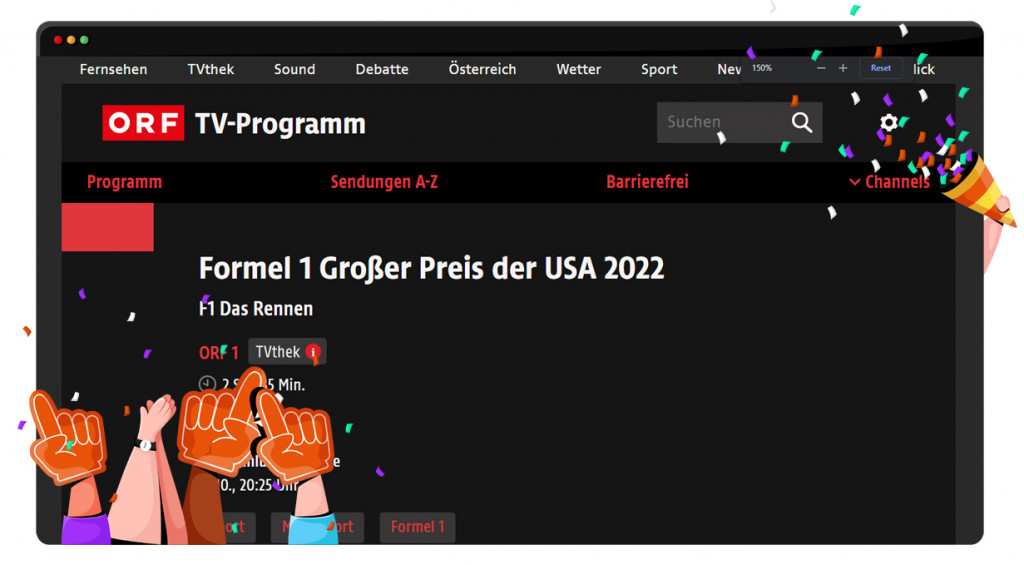 Accessing the free Formula 1 stream is easy enough, but you do need a VPN that supports Austrian streaming options. And we know of just one that does: ExpressVPN.
So, all you have to do to get your hands on the stream is:
Get ExpressVPN, download, and install the VPN on the device of your choice (luckily, ExpressVPN support all major operating systems, so you have the freedom to choose whatever you prefer).
Launch the app and connect to the provider's server in Austria.
Finally, head over to ORF 1 and watch the live stream!
RTL Zwee / RTL Play
ORF not doing it for you for some reason? No problem, we have more streaming options where that came from!
Next up is the RTL Zwee broadcaster from the tiny country of Luxemburg. Coincidentally, this little channel has been broadcasting the 2022 F1 season in its entirety. And the US GP is, of course, no exception. And the best part is, you can access the entire broadcast through the local RTL Play streaming service… if you have the right tools, that is.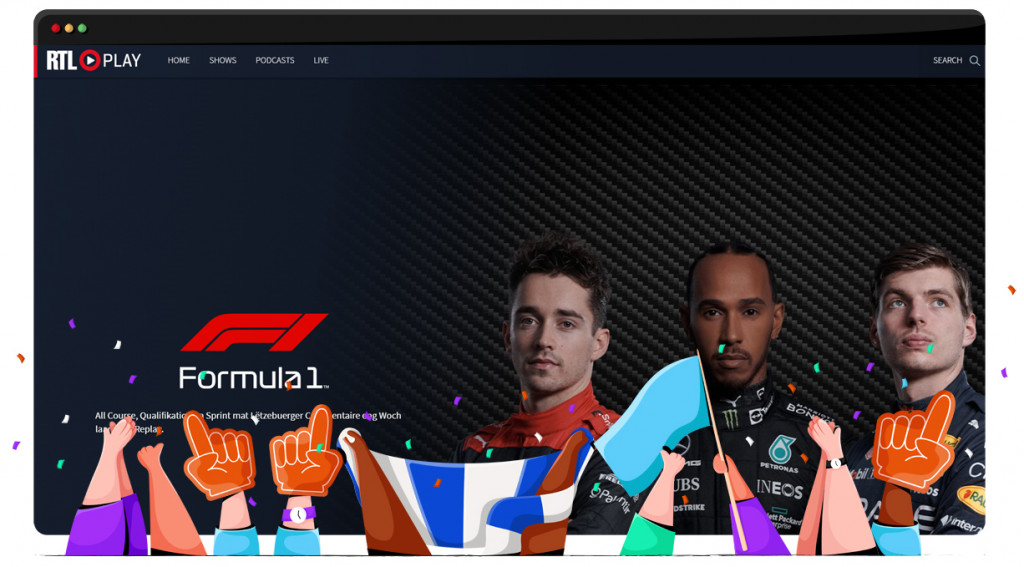 ExpressVPN just might be the only VPN that has servers in the country, and it's definitely the ONLY ONE that can unblock local streaming services. So you know what to do:
Subscribe to ExpressVPN and install the Virtual Private Network app.
Launch the app and connect to a server in Luxemburg.
Head over to the RTL Play streaming platform, navigate to the RTL Zwee live stream, and enjoy!
RTBF
While we're in the Benelux area, we might as well stop by Belgium for waffles and yet another free US GP streaming option. Man, tiny European countries sure know how to treat their Formula 1 fans!
That's right, the Belgian streaming platform RTBF will be broadcasting the Grand Prix of America both live and free!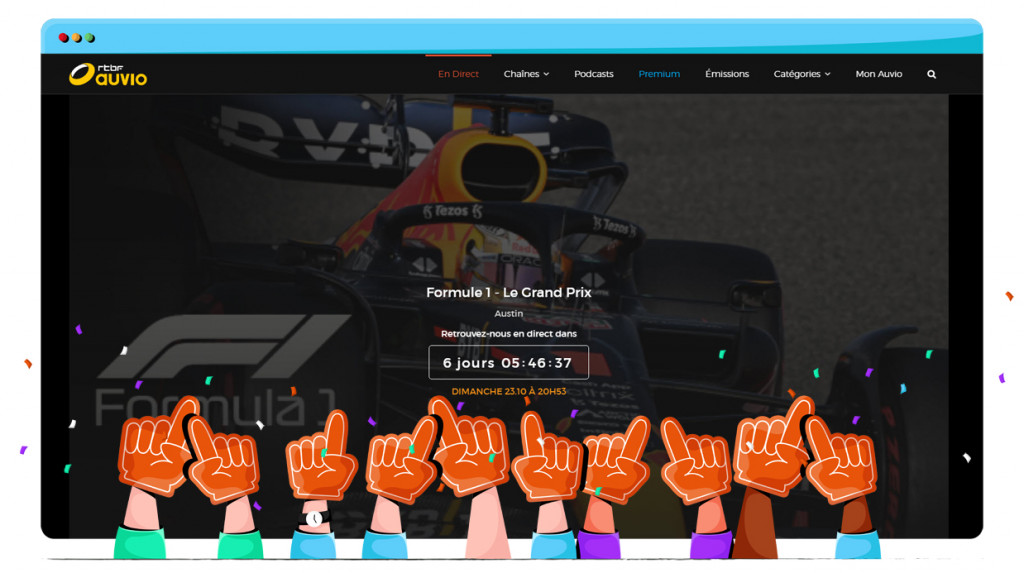 Getting your hands on this French-infused US GP 2022 stream might be more difficult than any of the other options, but it's still no match for the powerhouse that is ExpressVPN.
Thus, one more time with feeling:
Get ExpressVPN and install it on your device.
Next, launch the app and connect to one of the provider's servers in Belgium.
Head over to the RTBF Auvio online streaming platform and apply for a free account. The most difficult thing about this whole thing is coming up with a Belgian postcode, so here are a few to ease your troubles: 4800, 1435, 2243, 6940, 8370, 6200.
Finalize creating an account and enjoy the stream once the time comes!
You might know who won, but you don't know who will win
We get it, watching the Formula 1 race with a champion already determined kind of defeats the adrenaline. But it's not just about the winner. Formula 1 is, first and foremost, about driving the fastest cars ever built around the tightest tracks by the best drivers! And no other race encapsulates that better than the Austin 'Circuit of the Americas'.
Plus, it's just plain fun to see if Verstappen will add another victory to his belt.
And now that you know you can watch it for free, there's absolutely no reason why you shouldn't. So grab yourself ExpressVPN, grab yourself one of our streaming options, and enjoy the US GP 2022 before the season is over!