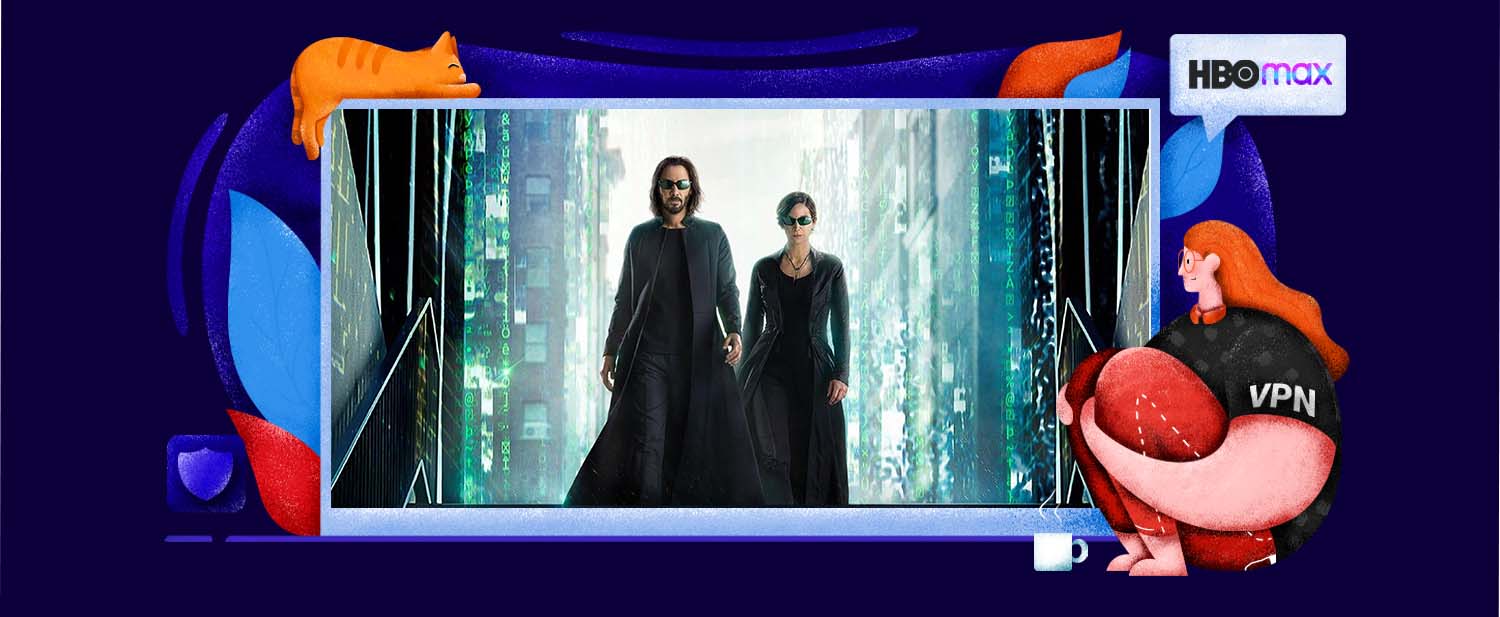 How To Stream The Matrix Resurrections outside US
When The Matrix debuted in 1999, it revolutionized the media industry. And whatever opinion you might have about the sequels, you can't deny that the Matrix movies left an impact.
And this year, 2021, 18 years later, right here, right now, we're finally getting a sequel we've been waiting for, ever since the chase scene in the Matrix Reloaded.
The new installment of the ever-awesome series, The Matrix Resurrections, is scheduled to drop on the 22nd of December. All of your favorite characters are coming back, even if they went through a bit of an actor change. And as an added bonus, Keanu Reeves is keeping his newfound glorious John Wick look for this one [never change, Keanu].
But, however soon the new Matrix movie might be dropping, the new strain of the virus has already beaten it to cinemas. And it will definitely have an impact on the box office. So unless you want to share something more than M&M's infused popcorn at the theatre, you might want to hold off on leaving the house to relive that epic blue pill/red pill scene on the big a whole new time.
Now. Should that make you stay extra safe and do the smart thing? – Definitely!
Should that keep you from watching the biggest blockbuster movie comeback in 2021?! – Hell to the no! And we know all about how you can stream the newest installment in the Matrix franchise from the comfort of your safest couch!

Enter the Matrix with Surfshark!
Where can you watch The Matrix Resurrections?
The obvious answer is: the theatres.
But the movie theatre might not be the best place to be these days. Plus, if there's anything that the pandemic taught us, it's how badly the school program failed some of our acquaintances if it can be seen, it can be streamed.
And if this isn't proof we indeed live in the Matrix, we don't know what is.
Thankfully, this time around you don't have to do anything illegal. No CamRips in Chinese recorded on a phone from 1999 from a shady Torrent or Putlocker website that will infect you with something much worse than Covid while constantly distracted by Natasha that is but 5 meters away.
These days you don't have to do anything illegal at all, as some of the streaming platforms decided to down-right disarm the means of getting new releases illegally. And with the new Matrix Resurrections movie, The One is HBO Max.

HBO Max not available in your region?
Fear not! We know how to access it anyway!
That's right! Thanks to a special deal the streaming platform has got going with Warner Bros. studios, on December 22nd, the latest trip into the Matrix will drop in theaters, as well as on HBO Max. Just like The Suicide Squad, the Snyder Cut, Dune, HBO Max is once again treating you to a private cinema session, complete with non-overpriced popcorn and soda.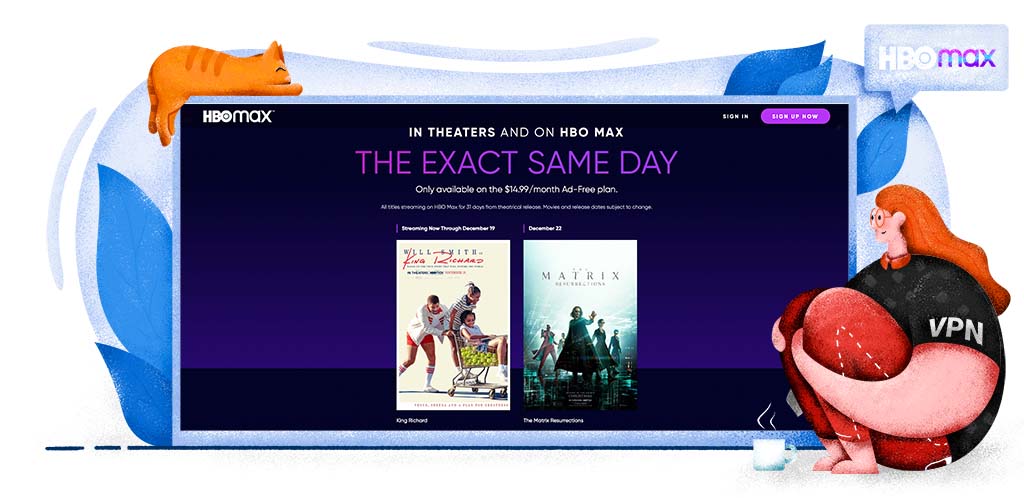 So why, pray tell, would you even venture into the outside world, when you can enjoy the movie from your awesome couch, on your favorite flatscreen, with your very own Keanu plushy?
But there is one issue in all of this [isn't there always?]. HBO Max is exclusive to the United States. And while this may very well work for you if you are indeed in the States, however, there are many more of us The Matrix fans in the world. Don't they deserve to go the Keanu 'Wow' as much as others?!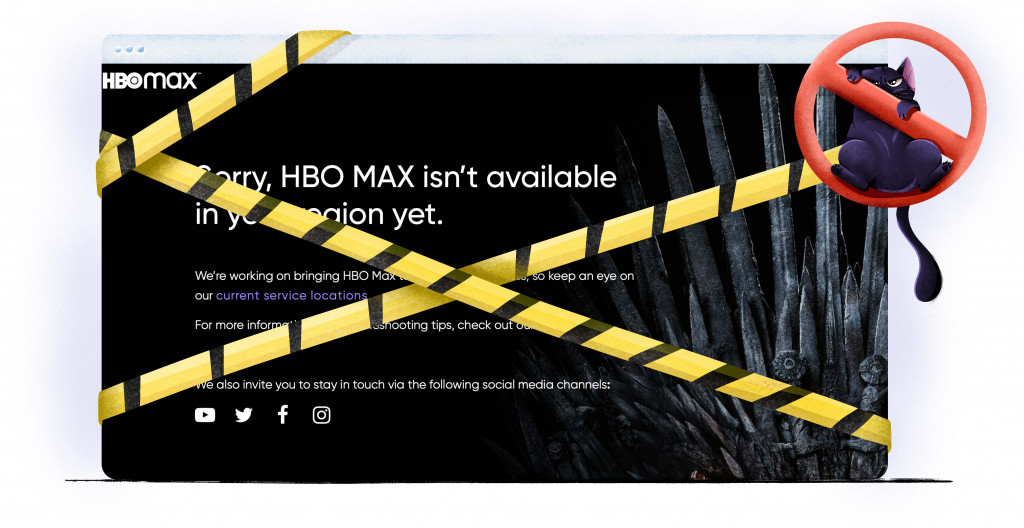 Well, we have a special fix just for that!
How to enter HBO Max wherever you are? [get it? ?]
At the risk of running one of those Morphius speeches…
If you do not live in the United States or have made the terrible, terrible mistake of leaving the country when the newest Matrix movie was about to drop, you will have to learn: acceptance. Accepting that you can indeed access HBO Max from anywhere!
To do so, you are going to have to exploit two major issues with the Matrix code:
First of all, you are going to have to find a way to access the streaming service that blocks anyone who's not in the United States.
You are going to have to find a way to pay for HBO Max, which only accepts US-issued bank cards.
Now, we are all well aware that this might sound complicated and scary. But with us as your guide, we'll get you dodging geoblocks and online restrictions no worse than Neo himself.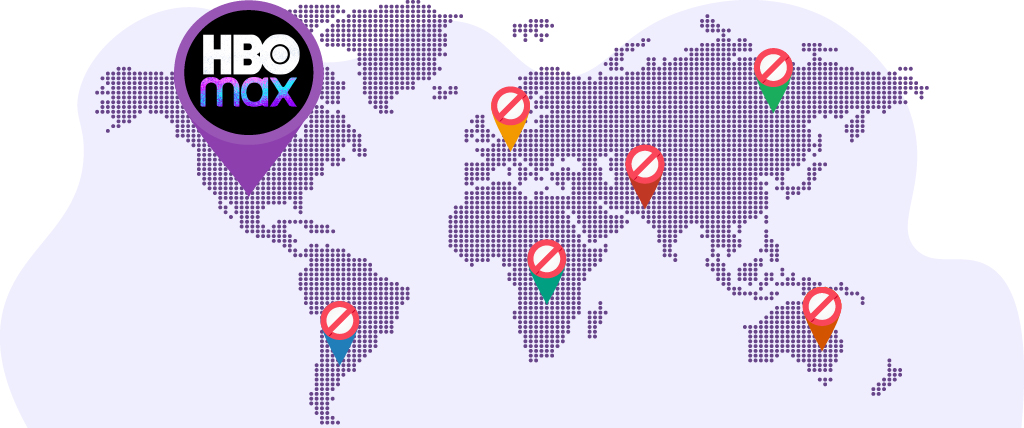 Queue awesome training montage!
How can you stream The Matrix Resurrections on HBO Max wherever you are?
If the second and third Matrix movies have taught as anything, the Matrix universe can get pretty complicated. Streaming the latest Matrix movie on HBO Max, however, doesn't have to be.
First and foremost, you have to be able to access the HBO Max platform. Otherwise, there will be no awesome Kung-Fu scenes for you!
Thus, you need a VPN.

What's so great about VPNs, you ask?
But you can't just grab any VPN you find. HBO Max being the most exclusive streaming platform around, it doesn't make accessing it a walk in the park. You have to do some Matrix-level hacking and have a real killer VPN by your side. And, well, there's no VPN provider that can do streaming service unblocking quite like Surfshark.
Surfshark is virtually made for unblocking streaming services. Fast, reliable, and extremely versatile, this VPN will make you feel like a true badass online.

Need some more convincing?
Find out what makes Surfshark great!
Now that that's done, you are going to have to pay for your HBO Max subscription. And it only accepts the Dollar as its preferred currency. Boo. [hm, the dollar is green, and so is the Matrix. Coincidence?… Yes.]
But we know how you can get around that as well.
What you need is US Unlocked. And trust us when we say: This is the ultimate hack when you have to purchase something in the US. With their slick and awesome prepaid virtual bank cards, you will get nearly instantaneous access to HBO Max, and any other service that accepts US payment methods for that matter.

Hearing about US Unlocked for the first time?
It's ok, we'll catch you up!
Now all that's left is top up your virtual bank card off, pay for your HBO Max subscription (which is $14.99), wait until it's the 22nd of December while hugging the Keanu plushy, and enjoy the fireworks and all of those long-winded speeches.

Get your virtual American bank card today!
Back to the Matrix
We don't know whether this Matrix sequel will be any good. But honestly, we're just excited to be here. After all these years, we're just hyped to go back to this amazing universe, with all the slo-mo, the heavy-handed speeches, and, of course, the one and only, Keanu Reeves himself.
So, are you ready to tune in along with us? We know we are!
Now that you know every single step, there's nothing keeping you from streaming The Matrix Resurrections the day it drops from the comfort of your safest couch. Wherever you are!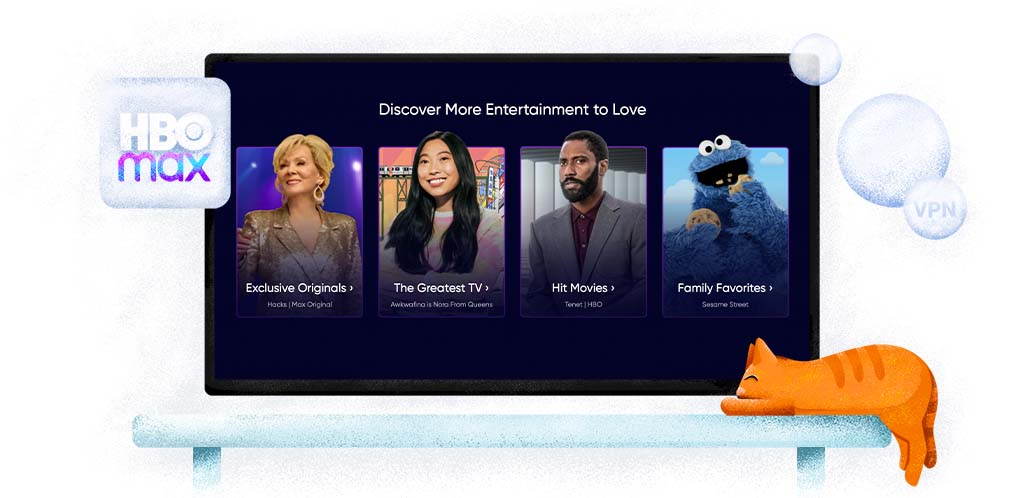 What else do we have to say but: Wow!