How to stream the F1 Dutch GP 2022 live and free
And just like that, the unstoppable Max Verstappen secures his second consecutive Formula 1 champion title. Sure, the season has more races to come with the next one actually being Max's home turf in the Netherlands. But regardless, the outcome of the season is crystal-clear. That, however, doesn't mean that there's not plenty of excitement to still be had. So, on to the Dutch GP!
The Belgian Grand Prix was certainly something!
If there's one race to remember a driver by, for Verstappen the Spa-Francorchamps might very well be it. Swamped with grid penalties at the start of the race, Max drove like the devil himself with some of the most impressive overtaking in his entire career eventually taking a well-earned first place, closely followed by his team partner S. Pérez.
Leclerc, the underdog of the entire season, however, could only finish sixth. It's clear that this won't be the year that Ferrari pulls itself back together. But hey, what else is new, right? At least Sainz Jr. managed to place 3rd.
The Belgian GP was also one of the most accident-prone in 2022. Lewis Hamilton, who isn't really known for making mistakes, had a very bad run-in with F. Alonso from Alpine on Lap 1. This took Lewis out of the race for the first in a very long time. Shortly after, Valtteri Bottas of Alfa Romeo spun out to avoid crashing into Nicholas Latifi from team Williams.
Next up is the Dutch GP on the 4th of September. Verstappen's home turf. Can he keep the win streak going, or will home advantage make him slip up?! It's about time to find out!

Stream the Dutch GP for free with ExpressVPN!
Where can you stream the 2022 Dutch GP?
If you have been following this season of Formula 1, you probably know all the streaming options by heart. We know we sure do.
In the US the rights to F1 streaming (2022 Dutch GP included) are, of course, with ESPN. And this pretty much means no streaming options other than the cable-cutters: Youtube TV, fuboTV, Sling TV, or Hulu.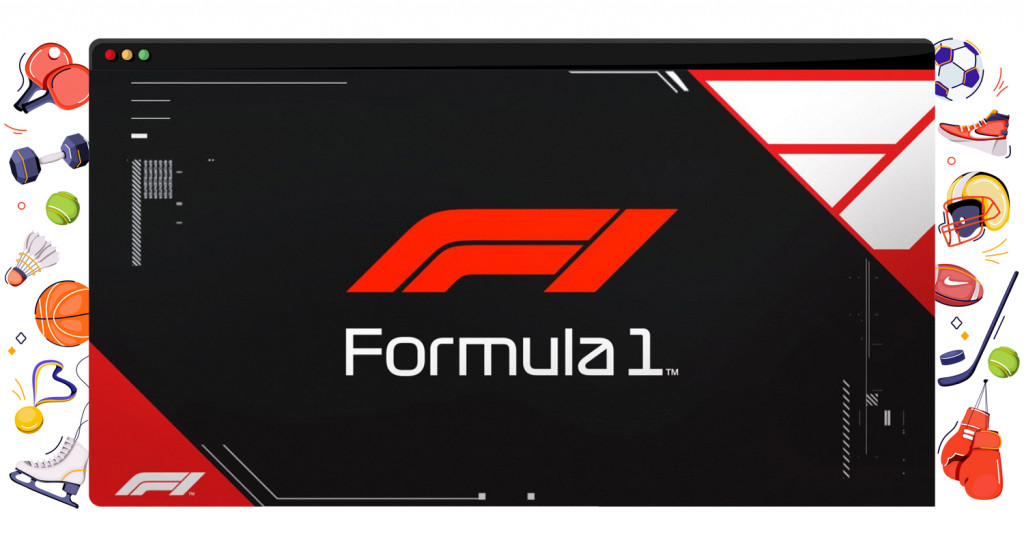 Canada has a bit more options, but none of them are drastically better. There's TSN, RDS and RDS 2, and Nuovo.
Australia's only option to cheer on the race in Zandvoort is either Kayo or Fox. And the UK fans either have to take out a pricy Sky subscription or settle for the highlights on ITV.
The rest of the world doesn't fare much better. In most cases, the subscription is held hostage by Viaplay, a streaming service owned by NENT (Nordic Entertainment Group), Sky, or Now in Europe, and whoever got their hands on the rights in the rest of the world.
In short: Not ideal.
No fan of any sport wants to take out a new streaming subscription every time they want to watch a race or a match. And neither do we. This is exactly why we found every way you can stream the entire 2022 Formula 1 season live and free. And all you need is one little skeleton key!

Want to know more about streaming this F1 season?
Check out our epic guide!
What do you need to watch Formula 1 for free?
The one thing that you need that will get you all the Formula 1 streaming you could ever want is a VPN.
Not torrenting, or one of those putlocker websites that get your device infected with malware. No cringy Reddit streams. Those are all things of the past. And why would you go for any of that, if you can enjoy the Dutch GP in glorious quality and with professional commentary?
However, sports streams are hard to crack. As much as you want in, they want to keep you out. This is why any regular old VPN just won't cut it. What you need is a VPN that is synonymous with unblocking sports streaming platforms and live streams. And there's but one that could pull that off: ExpressVPN!
But what makes ExpressVPN so good? Why do we keep pushing it as the best sports streaming solution, be it Formula 1, the Premier League, or even the NFL?! Well:
ExpressVPN has the most diverse, and most powerful server network out of any VPN provider.
This means, that wherever the stream may be, it has a server nearby.
Not only does it has the toughest servers in the industry, but they're also all optimized for streaming.
This means ExpressVPN can unblock any streaming platform you might want to get your hands on.
Much like Leclerc's management, speed is a VPN's greatest Achilles heel. Not ExpressVPN, though!
With some of the best speeds in the entire industry, ExpressVPN will let you stream whatever you want, wherever you want!
Finally, ExpressVPN comes with a 30-day money-back period, so there's nothing stopping you from trying it out!
Do you want to know more?
Check out our monster of a review!
Now that you have the right tools figured out. Time to get to actual streaming.
Every way you can stream the 2022 Dutch GP for free
We have gone through every option to stream the 2022 Dutch GP for free and found 4 amazing ways that you can enjoy all the engine roaring without spending a dime!
NOS
Of course, the Netherlands will be streaming the race. And of course, they are going to make their live stream available to anyone who wants to join in. There's a whole country's worth of people waiting to cheer Max on!
While the rights to the regular Formula 1 season in the Netherlands belong to Viaplay, the race at Zandvoort will be made free to watch on the national NOS channel, which, conveniently, has a streaming option – NPO START.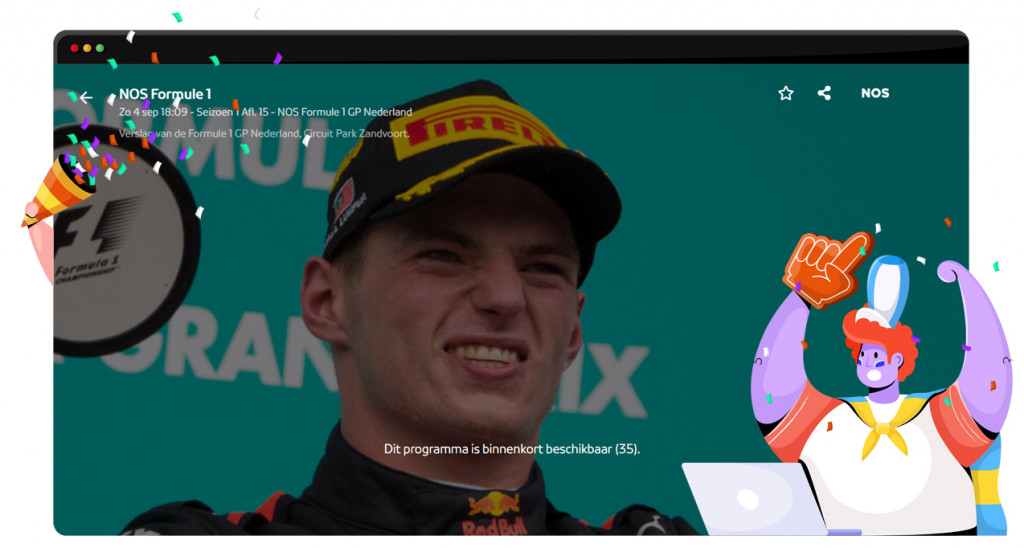 So any Dutch resident can tune in. But can you? Sure you can… if you have ExpressVPN. All you have to do is:
Get ExpressVPN and install it on the device of your choice.
Connect to the provider's server in the Netherlands.
Tune into the NPO START streaming platform and enjoy the show!
Simple. No registration, no subscription fees – Formula 1 the way it was meant to be!
ORF 1
Not exactly your cup of tea? We get it, the Dutch language is extremely difficult, so maybe German is a bit more your speed?
ORF 1, the free-to-air Austrian streaming platform, will also be broadcasting the Dutch GP for everyone to see both live and free. Exclusively in Austria, of course.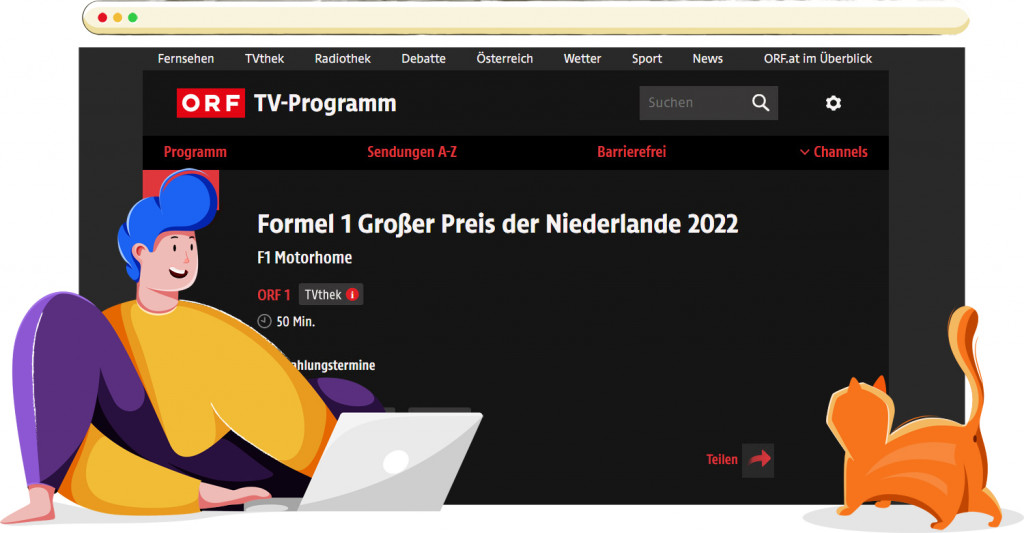 Lucky for you, ORF 1 isn't a match for the likes of ExpressVPN either. So all you have to do to enjoy the stream is:
Get ExpressVPN, of course.
Connect to the provider's servers in Austria.
Enjoy the live stream on the ORF 1 streaming platform. That's all there is to it.
RTL Zwee
Do you want more germanic languages? Crazy! But we've got more to share.
The RTL Zwee channel in Luxemburg will also be streaming the race live and free. And you can follow all the action through the channel's own online streaming platform RTL Play.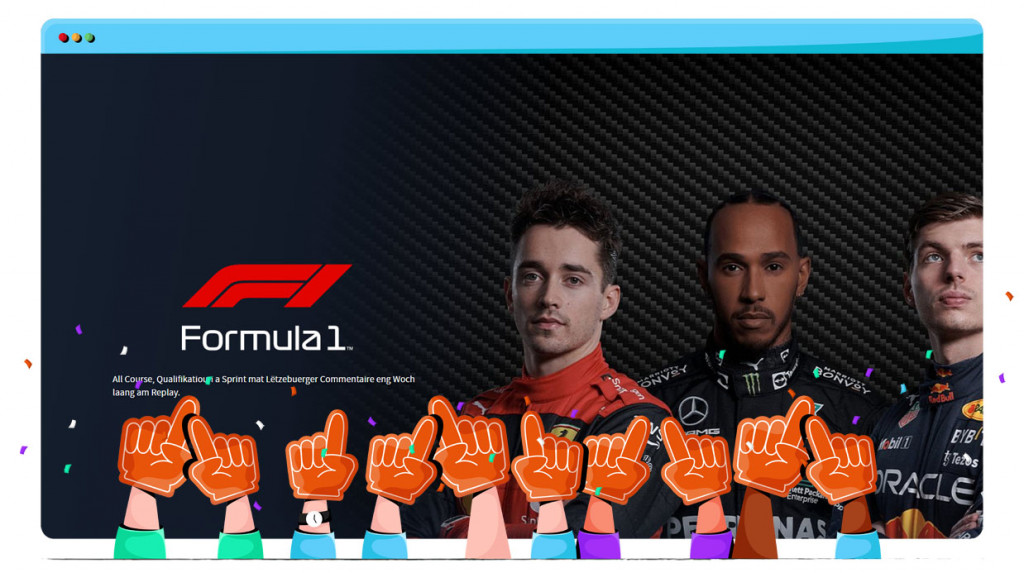 If you're out on the hunt for a VPN with working and streaming-ready servers in Luxemburg, we wish you the best of luck. Otherwise, you can simply:
Get ExpressVPN.
Connect to ExpressVPN's stellar servers in Luxemburg.
Navigate to the RTL Play platform in all its streaming glory and enjoy the race as live as it gets on the RTL Zwee channel.
RTBF Auvio
German languages not cutting it for you? How about the language of love?
That's right, you can stream the 2022 Dutch GP live and free with stunning French commentary courtesy of the Belgian streaming platform RTBF.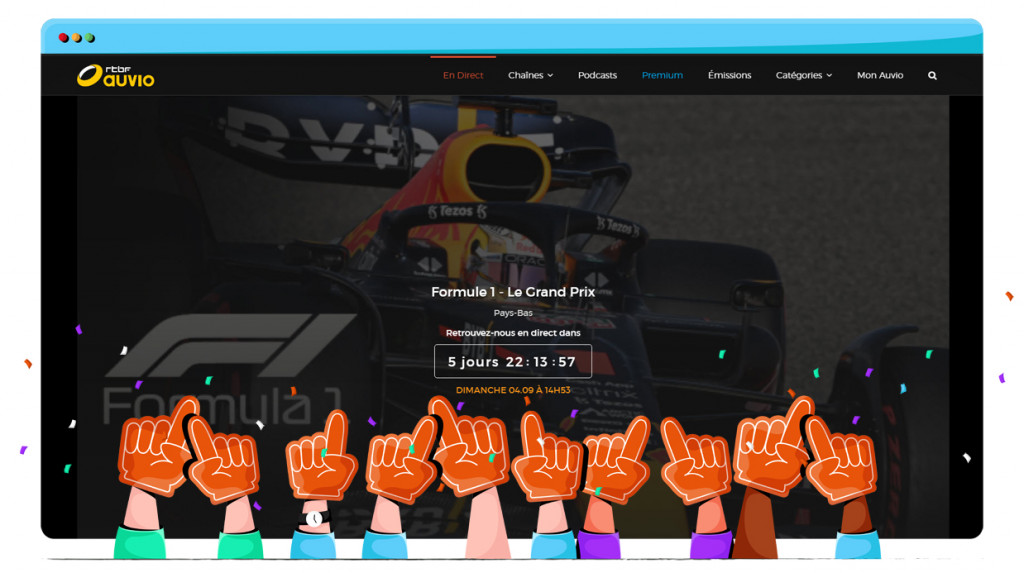 This might be the option that is hardest to crack, but everyone should follow an F1 race in French at least once in their lives.
And in order to do that, all you have to do is:
Get ExpressVPN, download and install it on the device of your choice.
Connect to one of the provider's Belgian servers.
Head over to the RTBF Auvio and apply for a free account. In order to get it, you are going to have to provide a local postcode, so here are some: 8792, 9550, 8880, 7866, 8433, 8600. Be nice, though, and share!
Finalize your account and enjoy the stream once the time comes!
Start your engines!
So there you have it! Four ways you can enjoy the latest in a long line of heart-pounding races completely live and fully free!
Will Max Verstappen dominate the competition even further with home advantage on his side? Will Mercedez be able to bounce back? And will Ferrari finally be able to pull itself together?
The Dutch GP will show. And now you know how to watch it for free!